Okay, The 2001 Kids' Choice Awards Were So Insane That You're Going To Think I'm Making Them Up
Who was responsible for this???
Okay, '90s and '00s kids: We need to talk.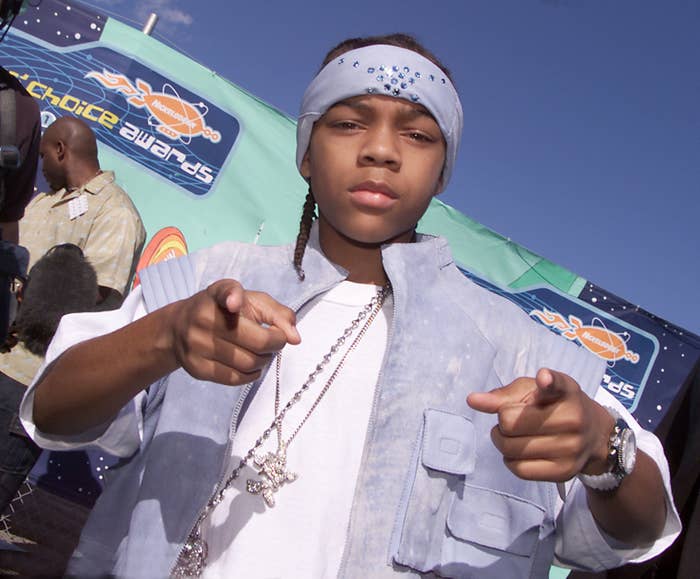 Specifically, we need to talk about the 2001 Kids' Choice Awards, because they were really fucking weird. Like, much weirder than most. I think we were just too young to realize it at the time???
1.
So, first of all, MOST Kids' Choice Awards happened in big fancy theaters or stadiums. Like in 2000, they were at the Hollywood Bowl!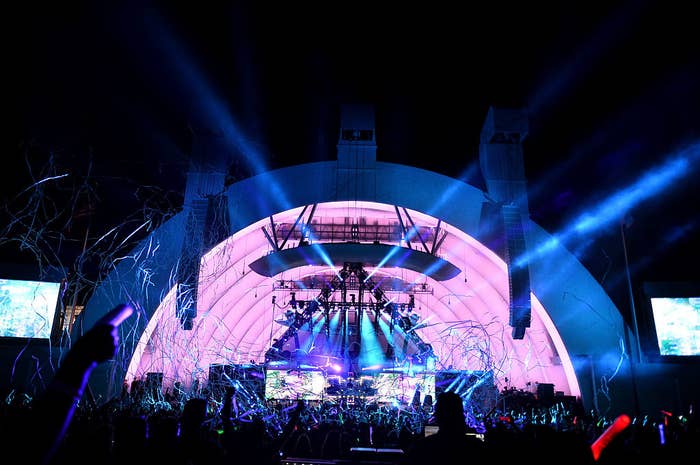 2.
But in 2001, Nickelodeon moved them to...an airplane hangar at the Santa Monica Airport. ¯\_(ツ)_/¯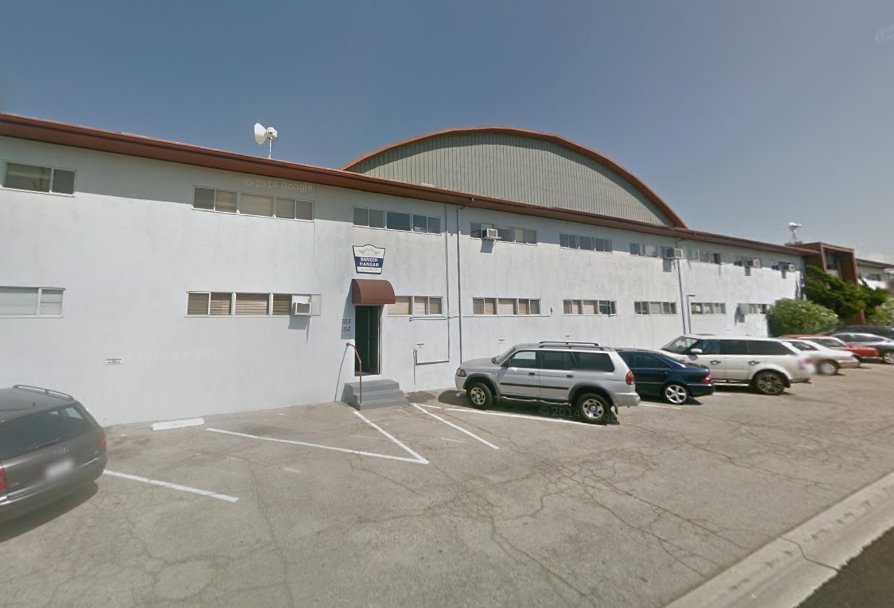 3.
And all the red carpet photos are ~delightfully strange~. Like, here's Aaron Carter and The Rock, who I guess were super tight in 2001.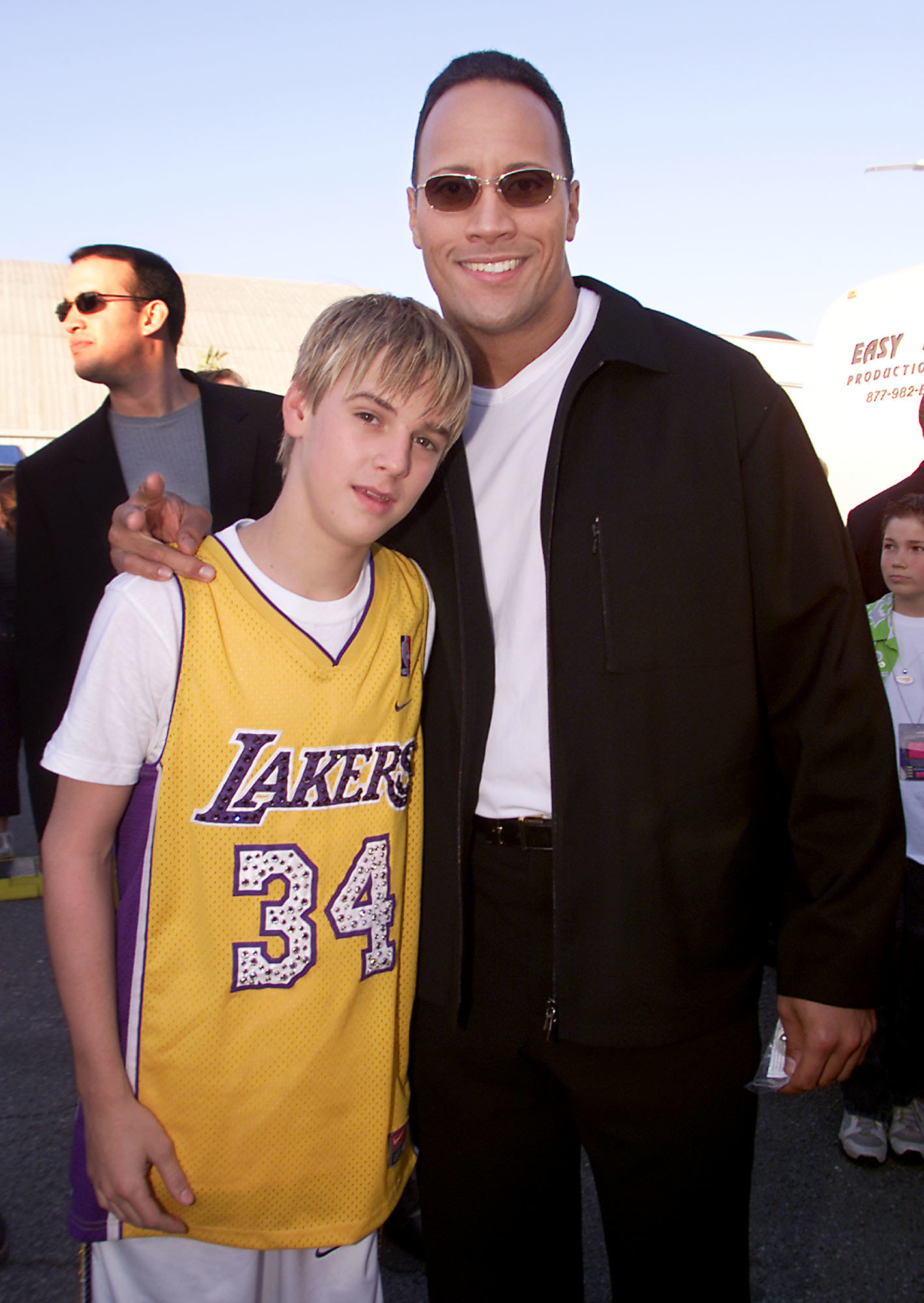 4.
Destiny's Child showed up in scout uniforms, for some reason! If you've ever wanted to see Beyoncé in a bucket hat, this is your moment.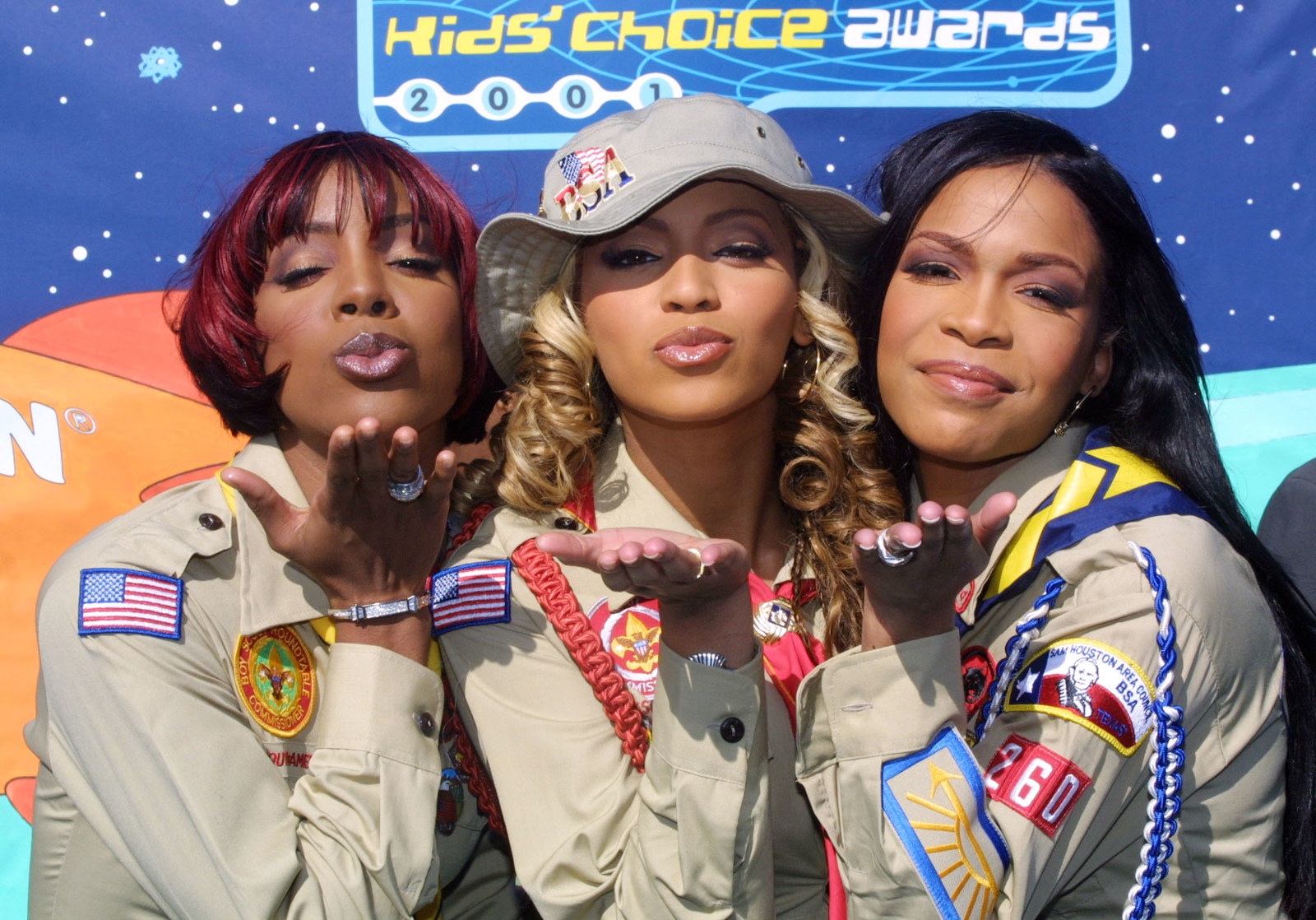 5.
Jessica Alba was there, and inexplicably brought all of her cousins.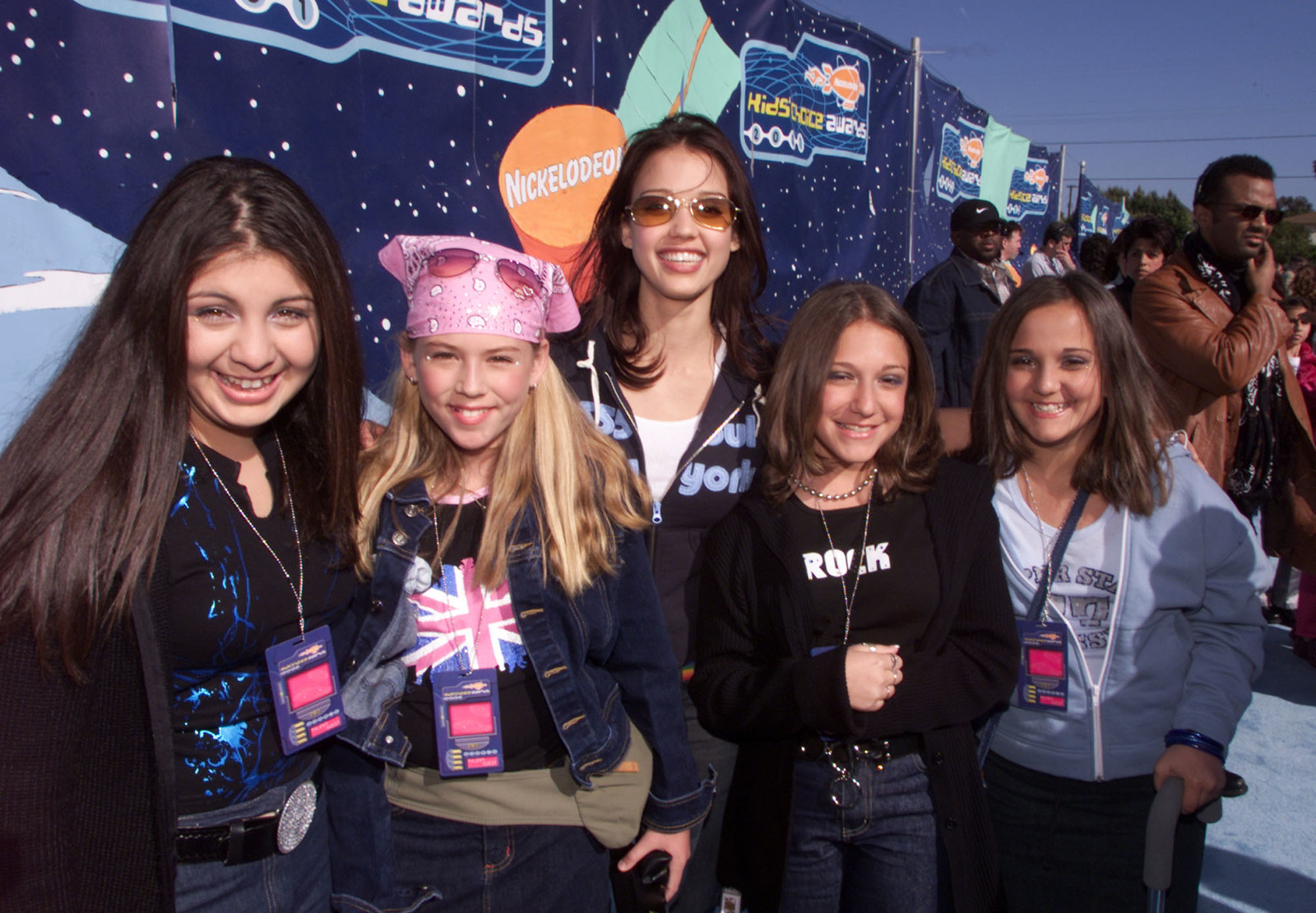 6.
Here's Jackie Chan, wearing those free sunglasses you get from the optometrist.
7.
It looks like Frankie Muniz was invited but his Malcolm in the Middle brother, Justin Berfield, wasn't. So E! News made Justin interview Frankie from behind a barricade. Rude!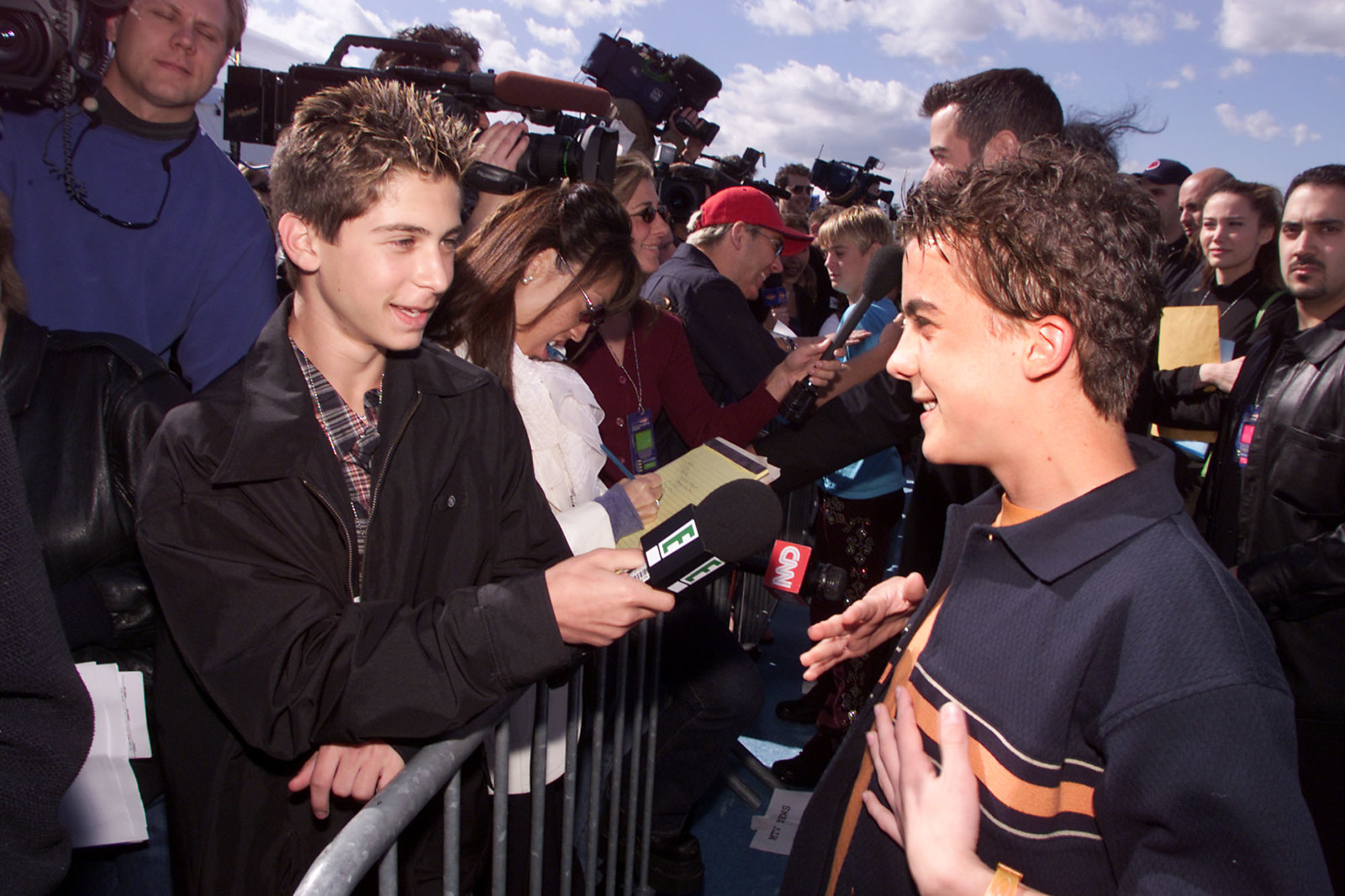 8.
The ceremonies were hosted by Rosie O'Donnell, and her hand was heavily bandaged — maybe one of the All That kids bit her backstage?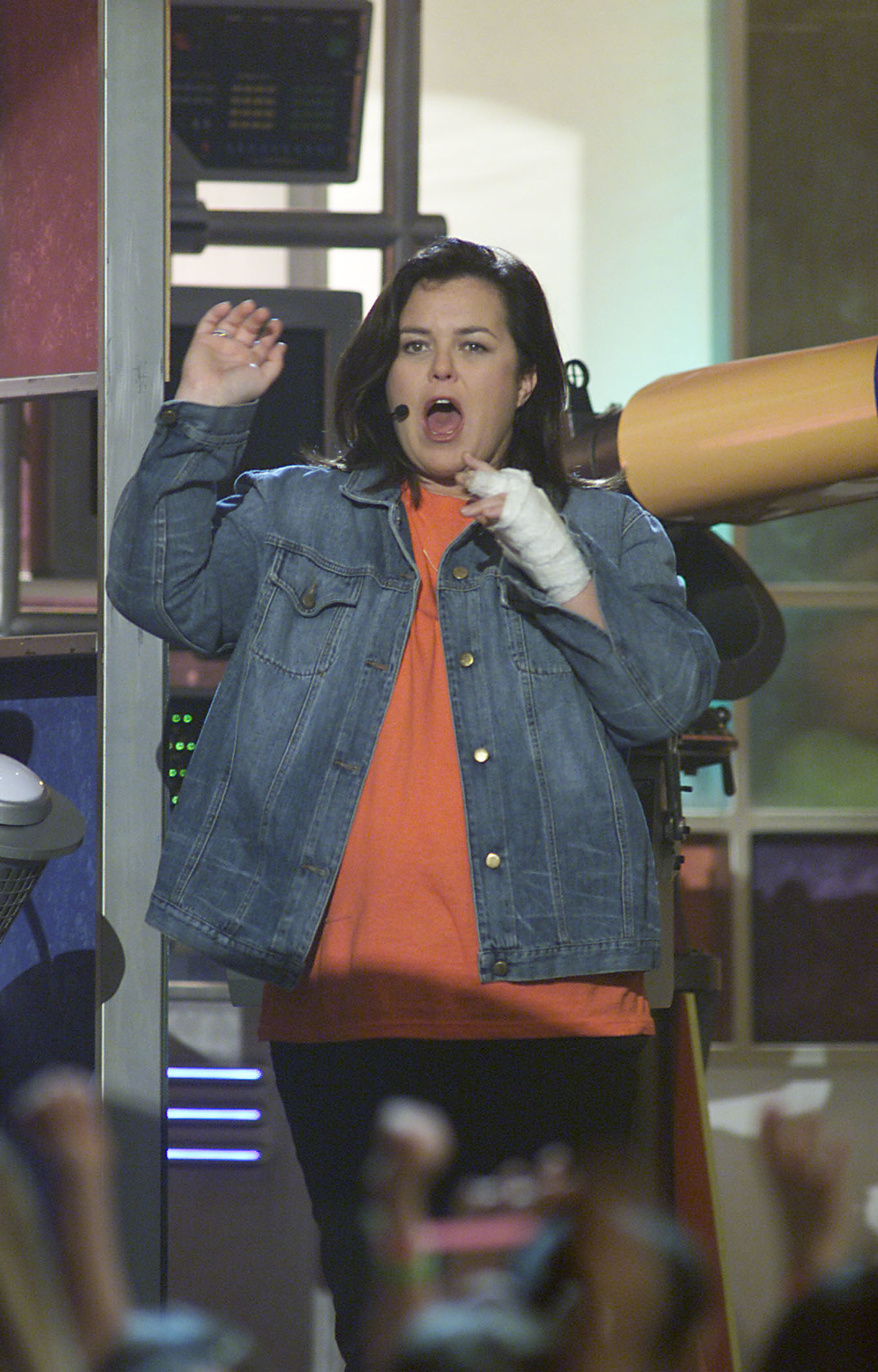 9.
So let's talk about the actual awards. The Baha Men won Favorite Song for "Who Let The Dogs Out" — beating out NSYNC's "Bye Bye Bye" and Britney's "Oops...I Did It Again."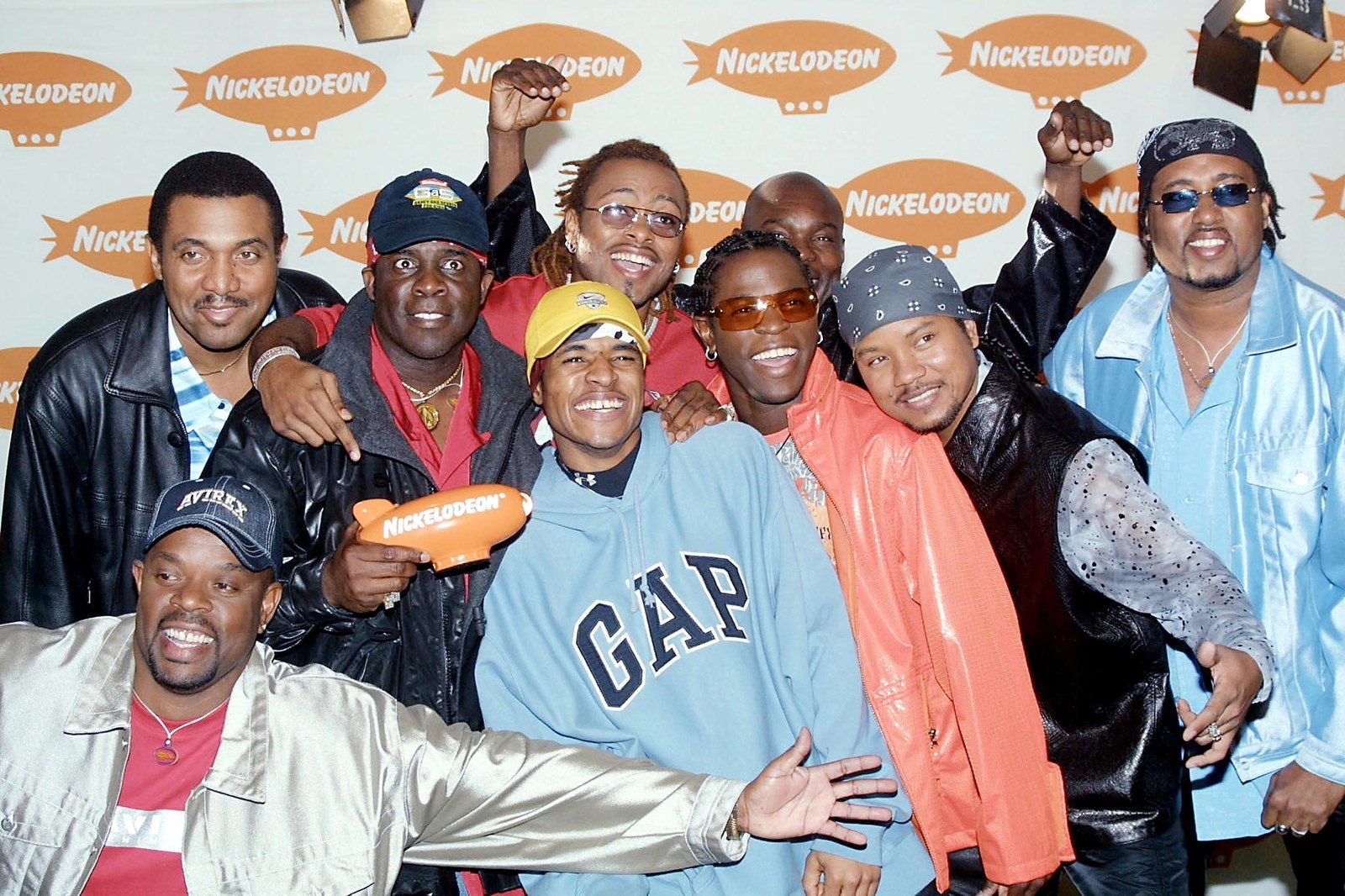 10.
Somehow, Carson Daly won FAVORITE ACTOR for his work on TRL...even though he...isn't an actor?
11.
Destiny's Child won Favorite Singing Group. There's Beyoncé in her bucket hat again, graciously accepting her orange blimp*.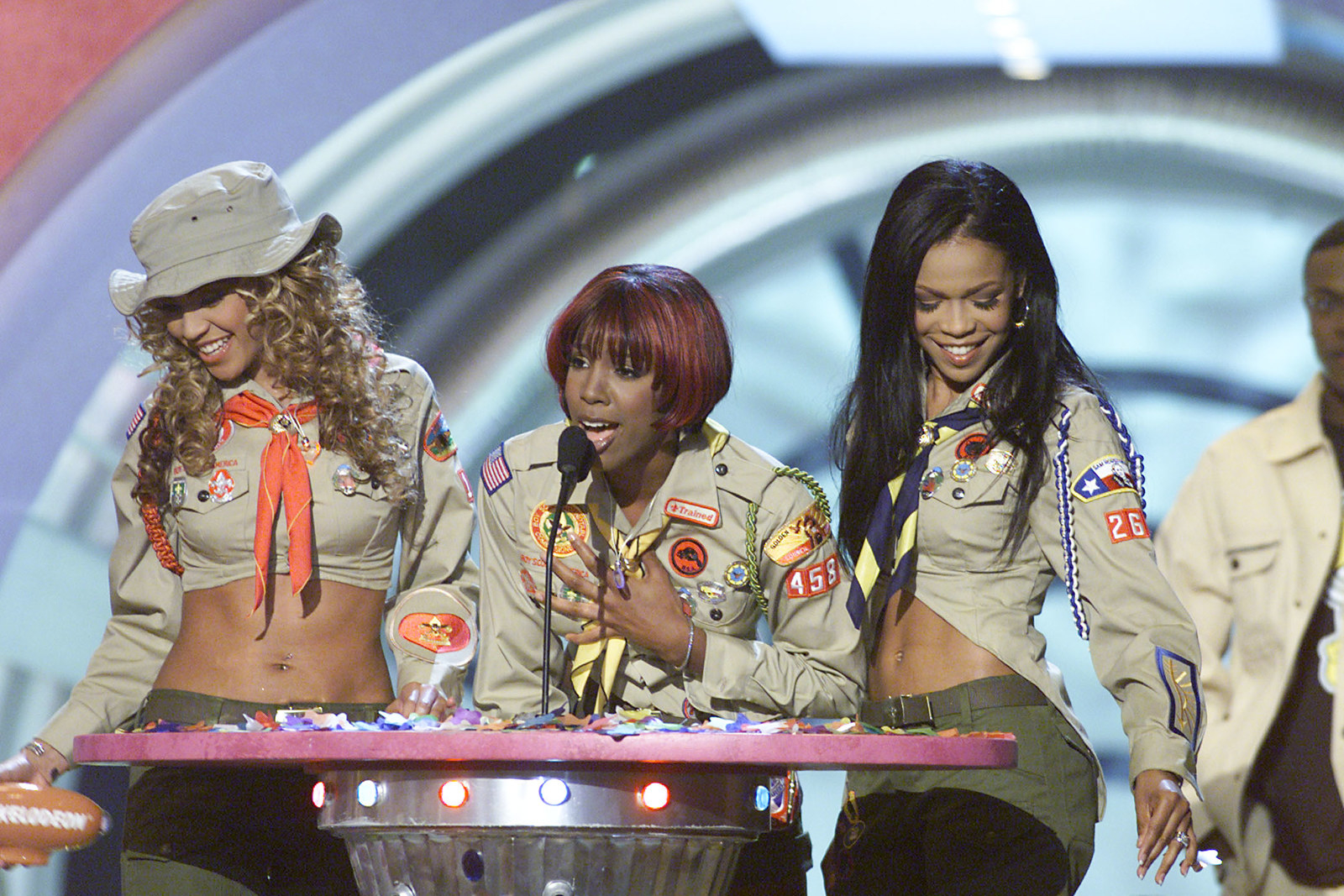 12.
The girls then changed out of their scout uniforms (again, very unclear why they were wearing them, but I'm sure there was a reason!!!) and performed a little number.
13.
Even in 2001, Nickelodeon knew exactly who to put the camera on.
14.
Aaron Carter won an award called "Favorite Rising Star" — beating out Jessica Alba, Lucy Liu, and Olympic gold medalist Marion Jones. Naturally!
15.
Aaron's older brother, Nick Carter, pied him in the face while he was giving his speech. Again, Lucy Liu, Jessica Alba, and an Olympian all lost this award.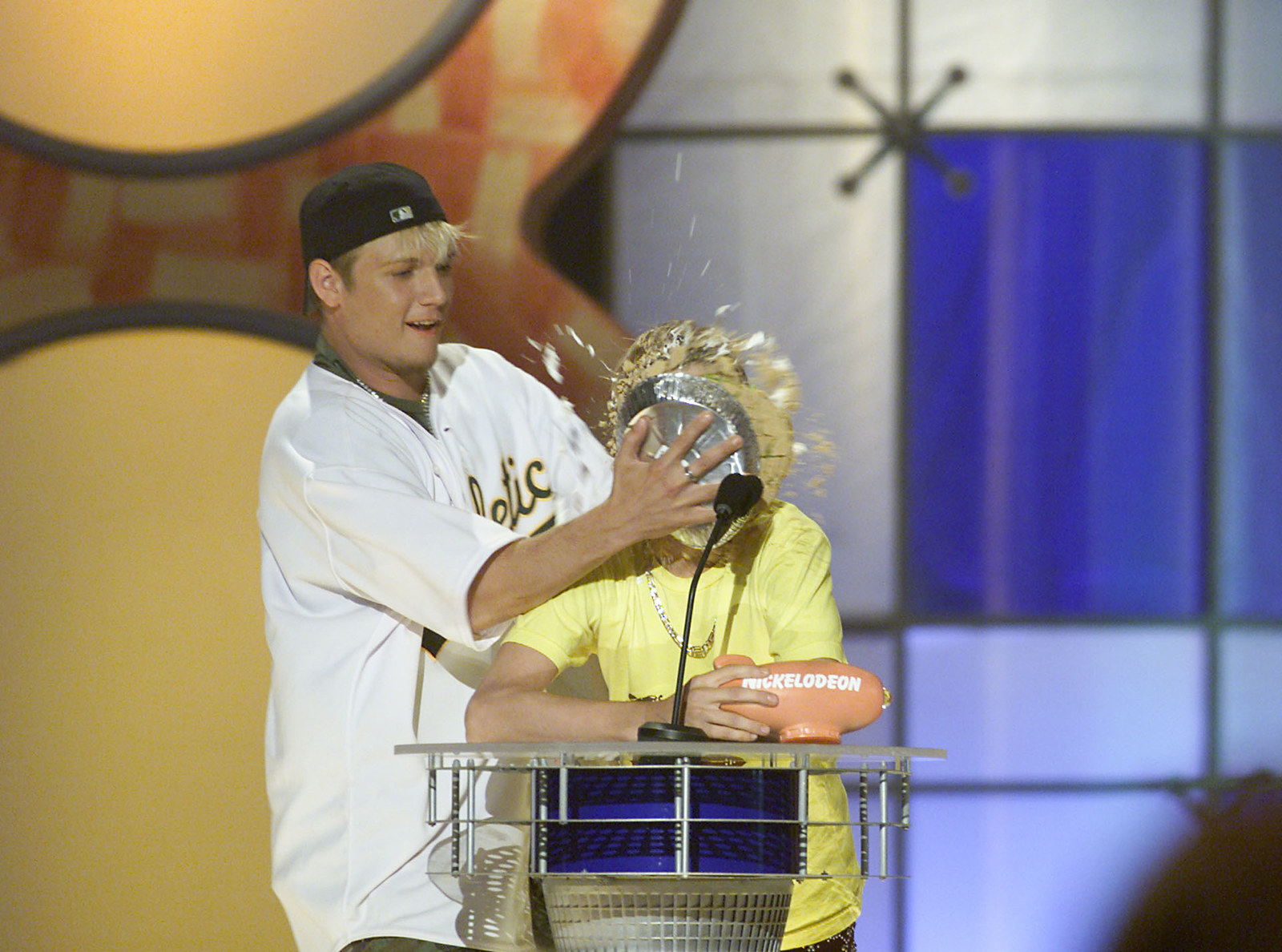 16.
Aaron also performed his hit single, "That's How I Beat Shaq," and the music world was forever changed.
17.
He flew through the air to dunk a basketball!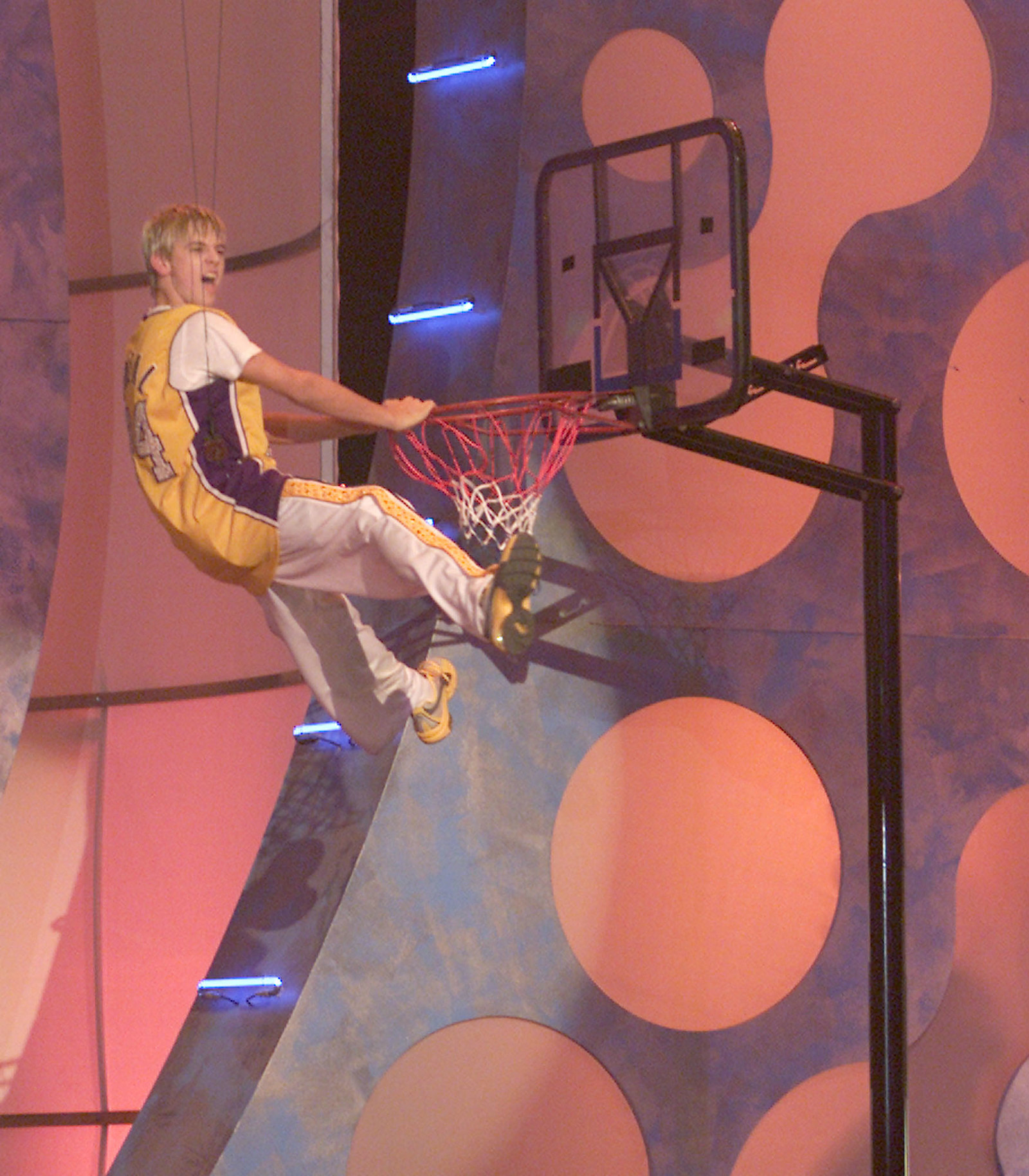 18.
Lil' Bow Wow was strapped into a harness for the occasion, too. They high-fived in the air!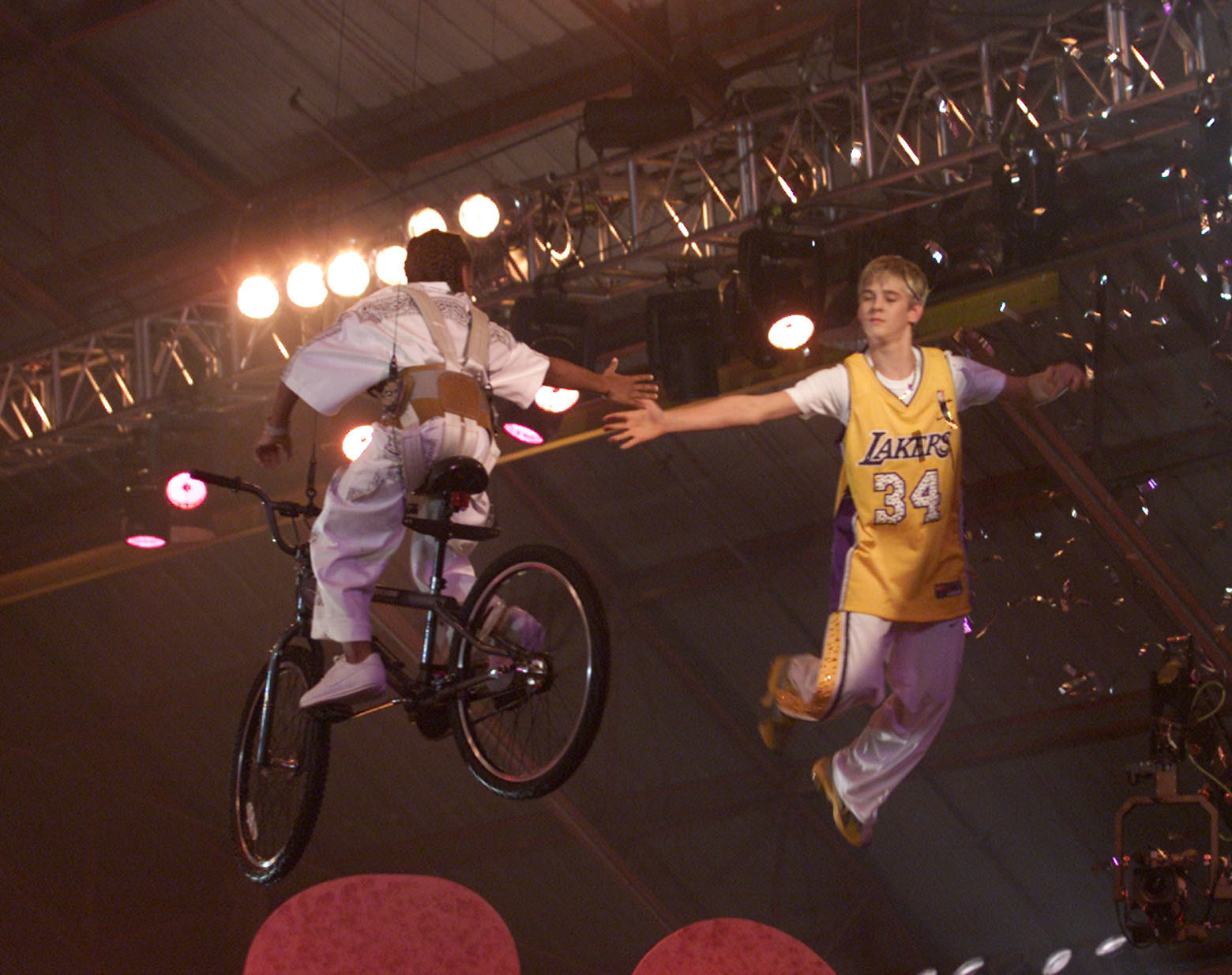 19.
Look at those aerial moves!!! Pink is shaking.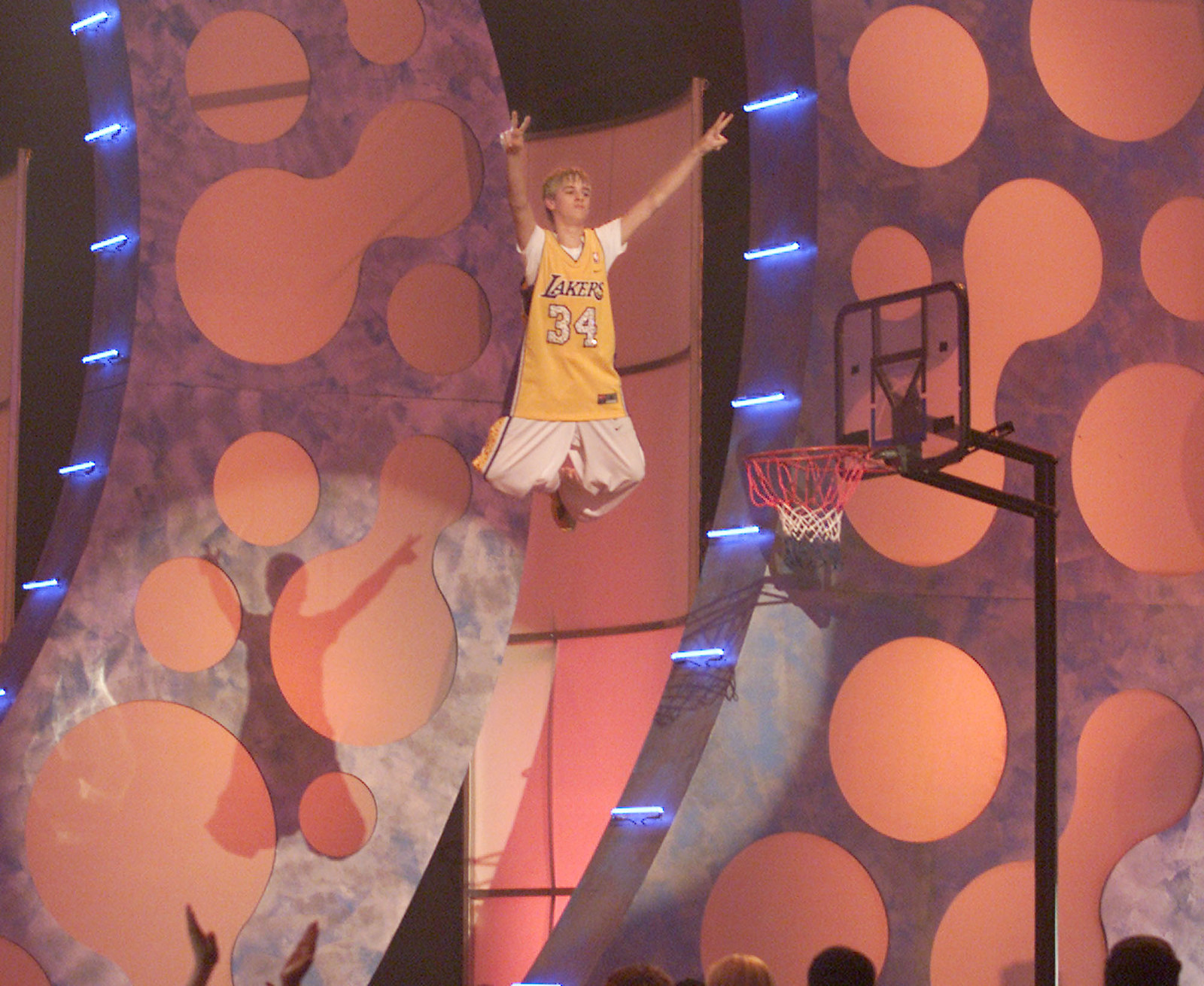 20.
Anyway. A lot of the awards were presented by very random pairs. Here's the late wrestler Chyna, presenting an award with Chewbacca.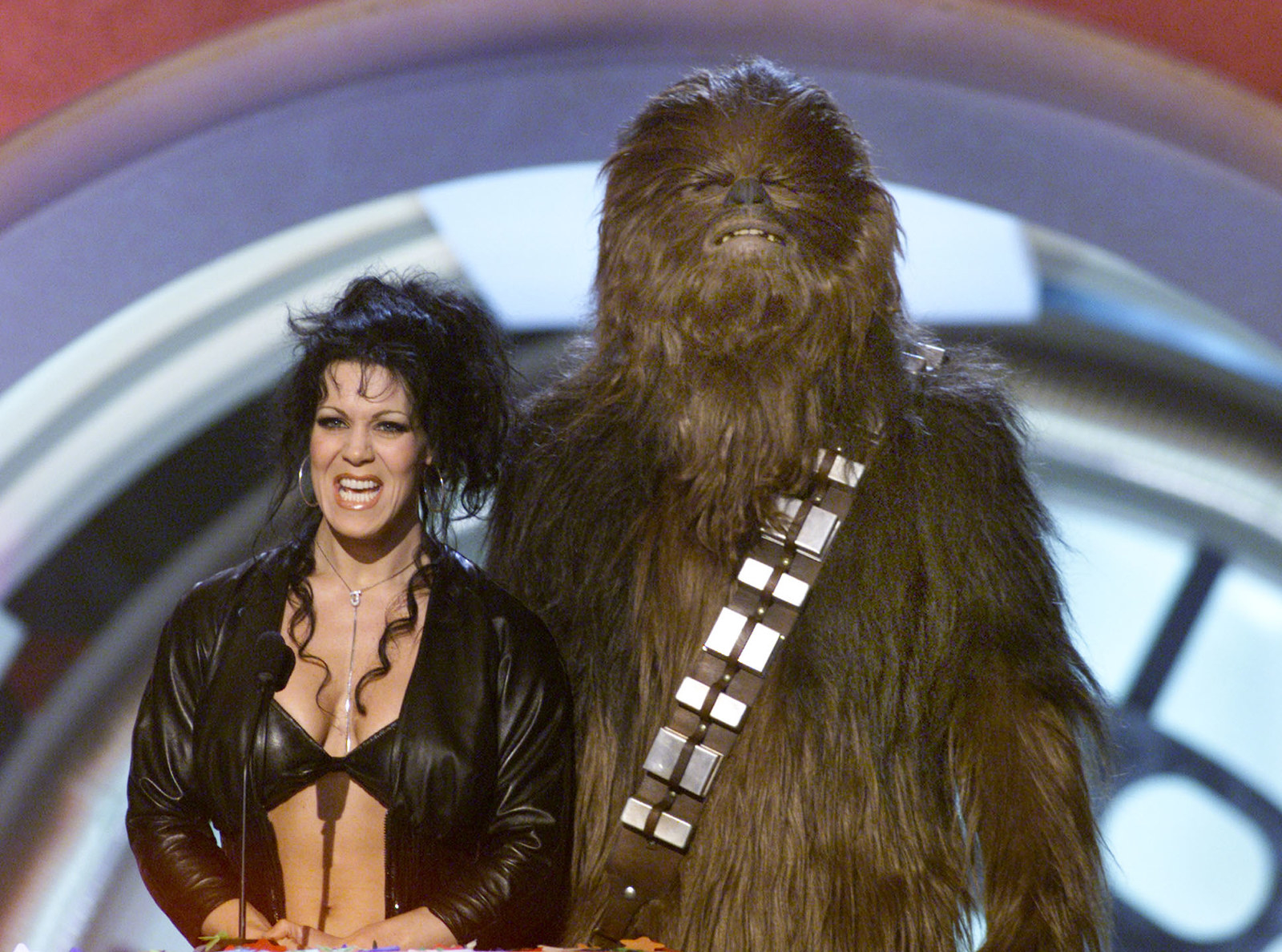 21.
Here's Rachel Leigh Cook with Paul Hogan, aka the guy from Crocodile Dundee.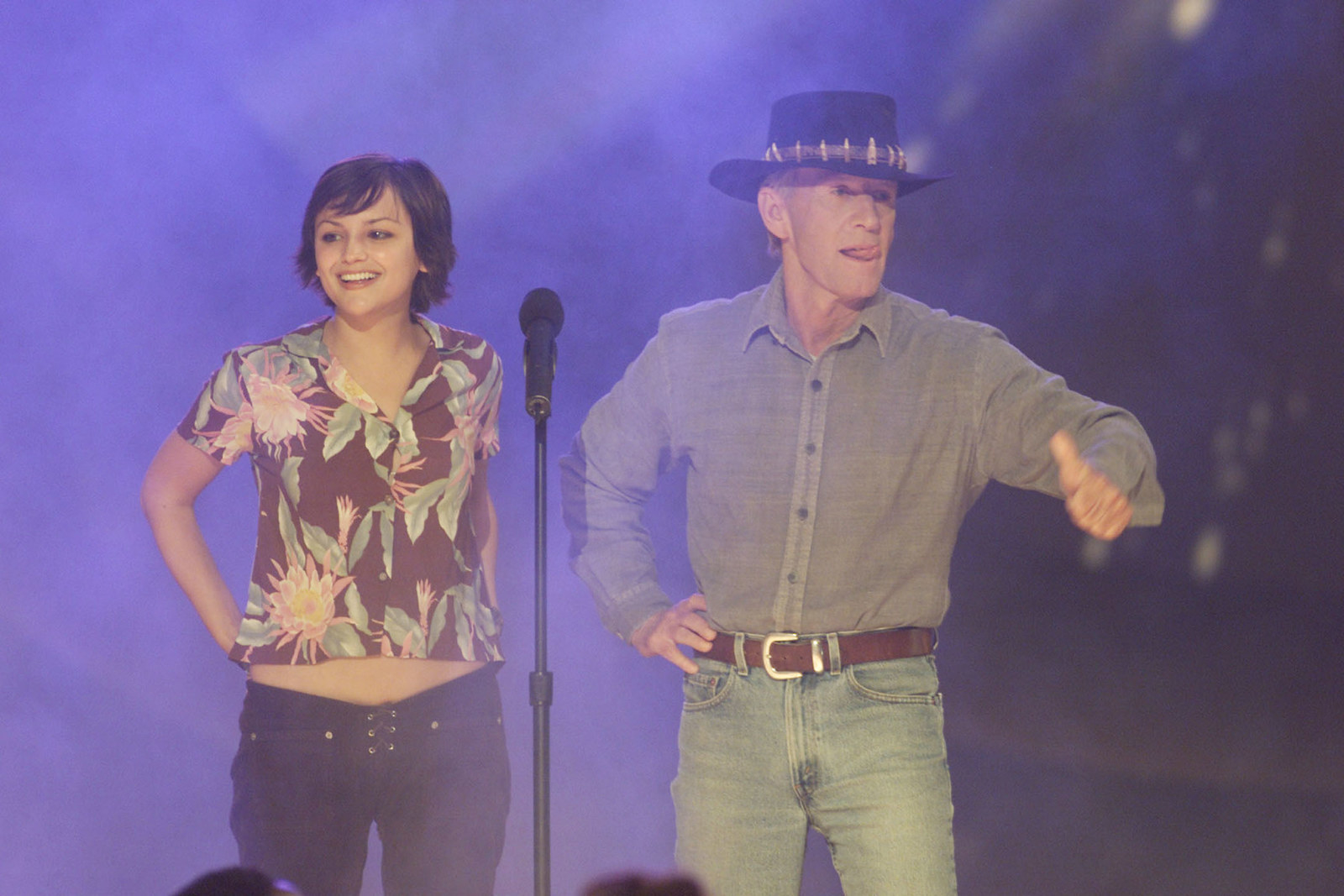 22.
And here's Jason Biggs and the singer Sisqo.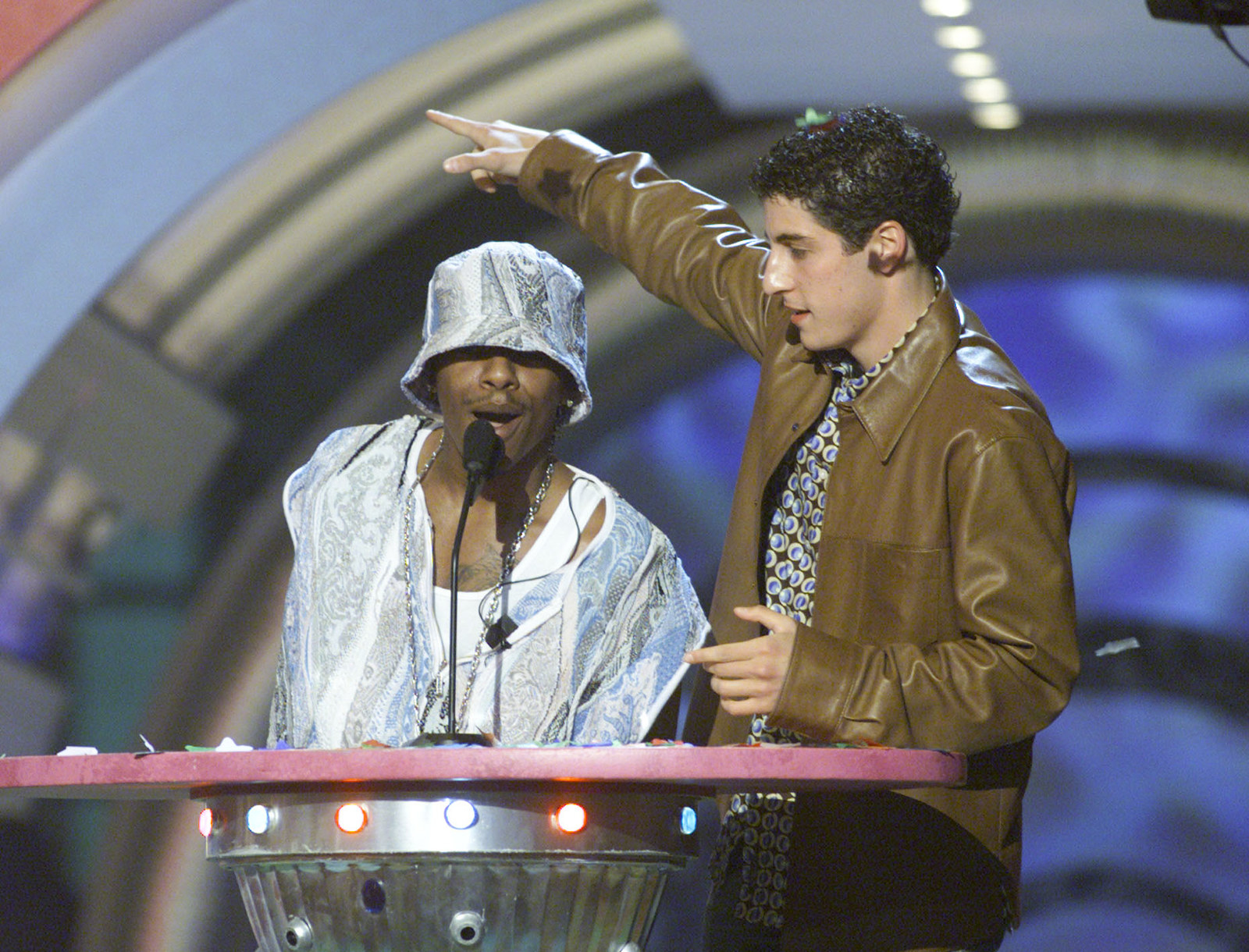 23.
Sisqo also got a chance to fly. I think at this point in the broadcast they were just killing time by giving everyone a turn in the harness.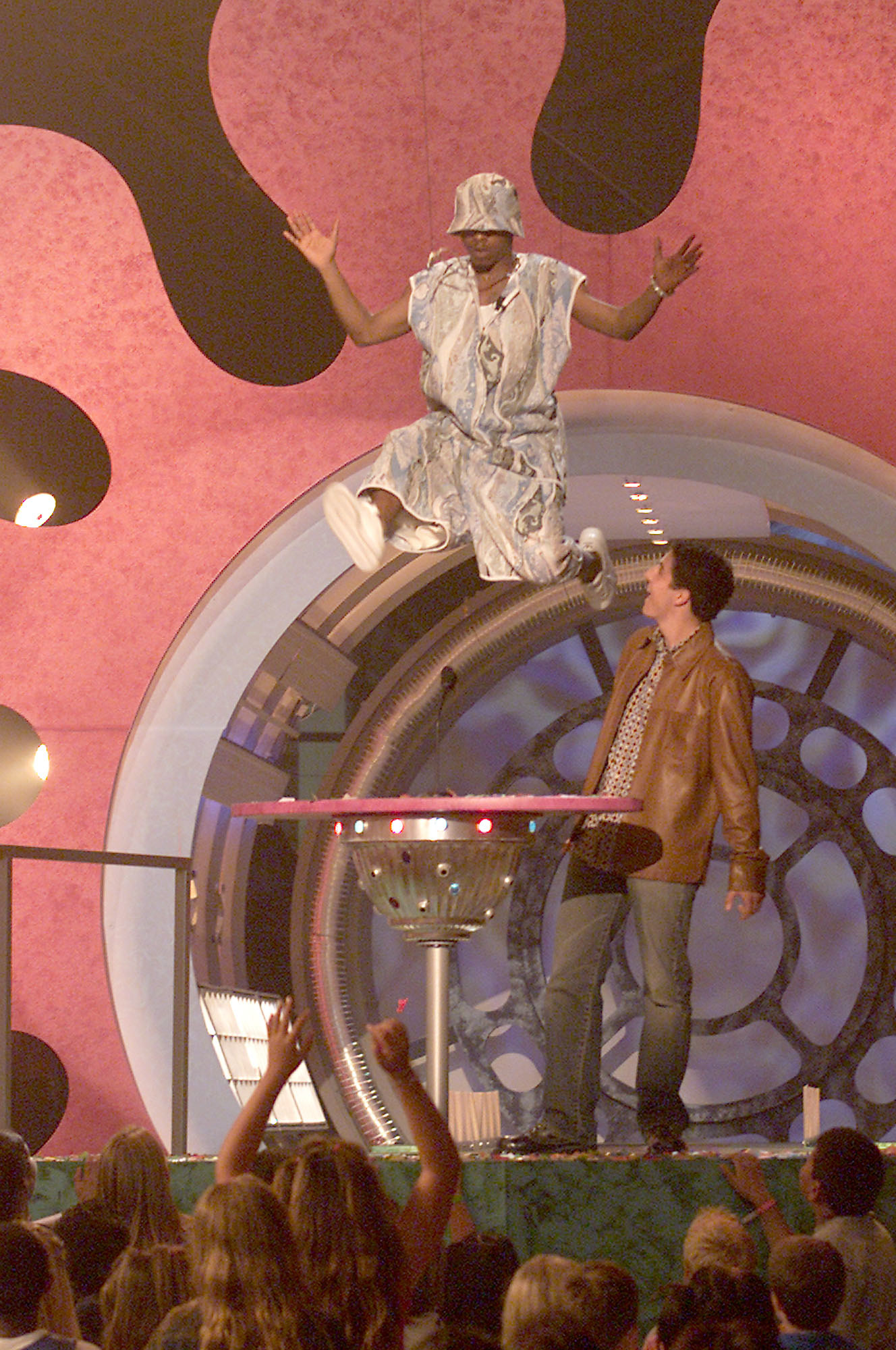 24.
The Backstreet Boys performed, but they just kinda sat on stools. They look like they're giving a talkback after screening their hard-hitting documentary on factory farming.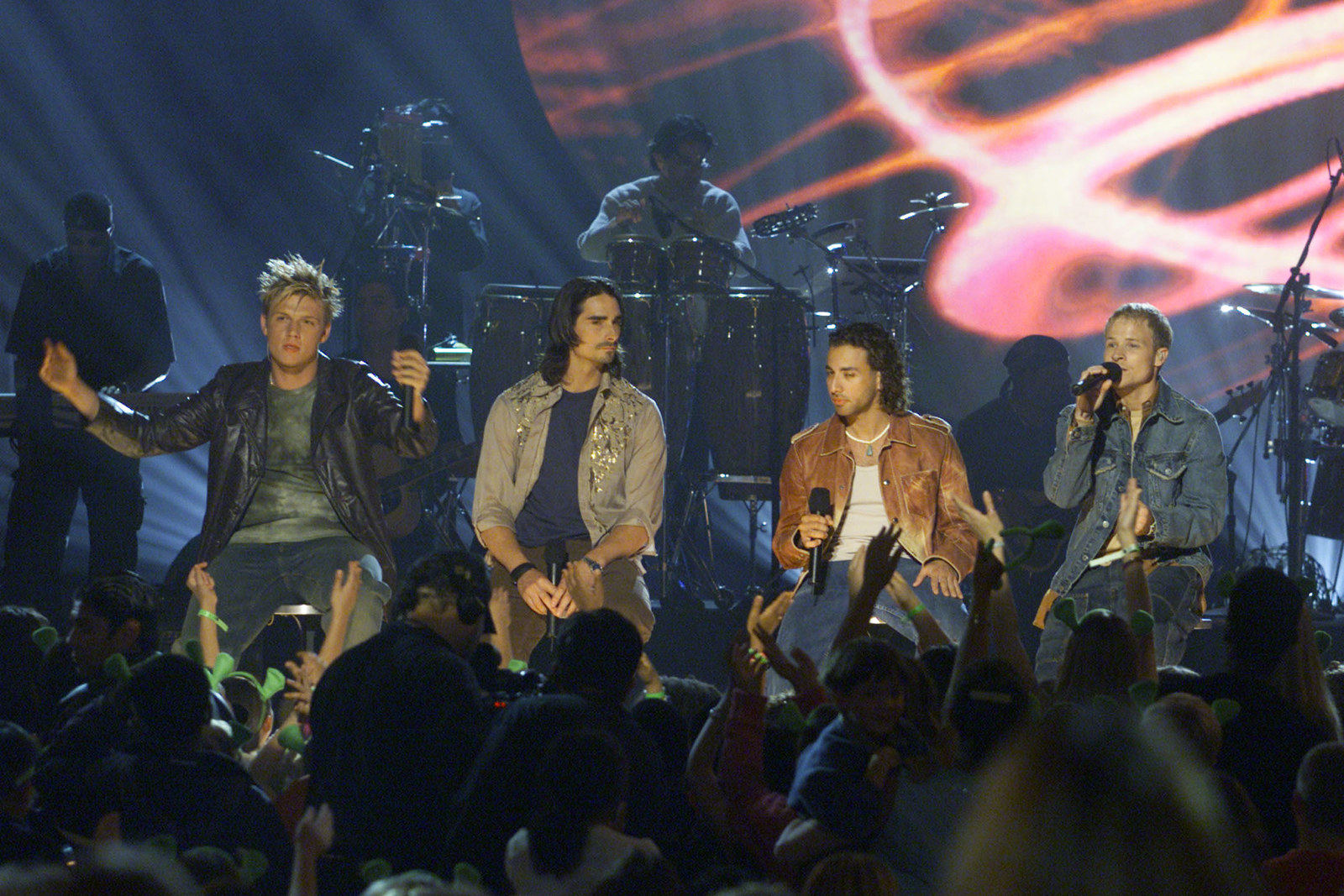 25.
And the evening concluded with Tom Cruise accepting the "Wannabe Award." It's supposed to be a nice award but the name could maybe use some work.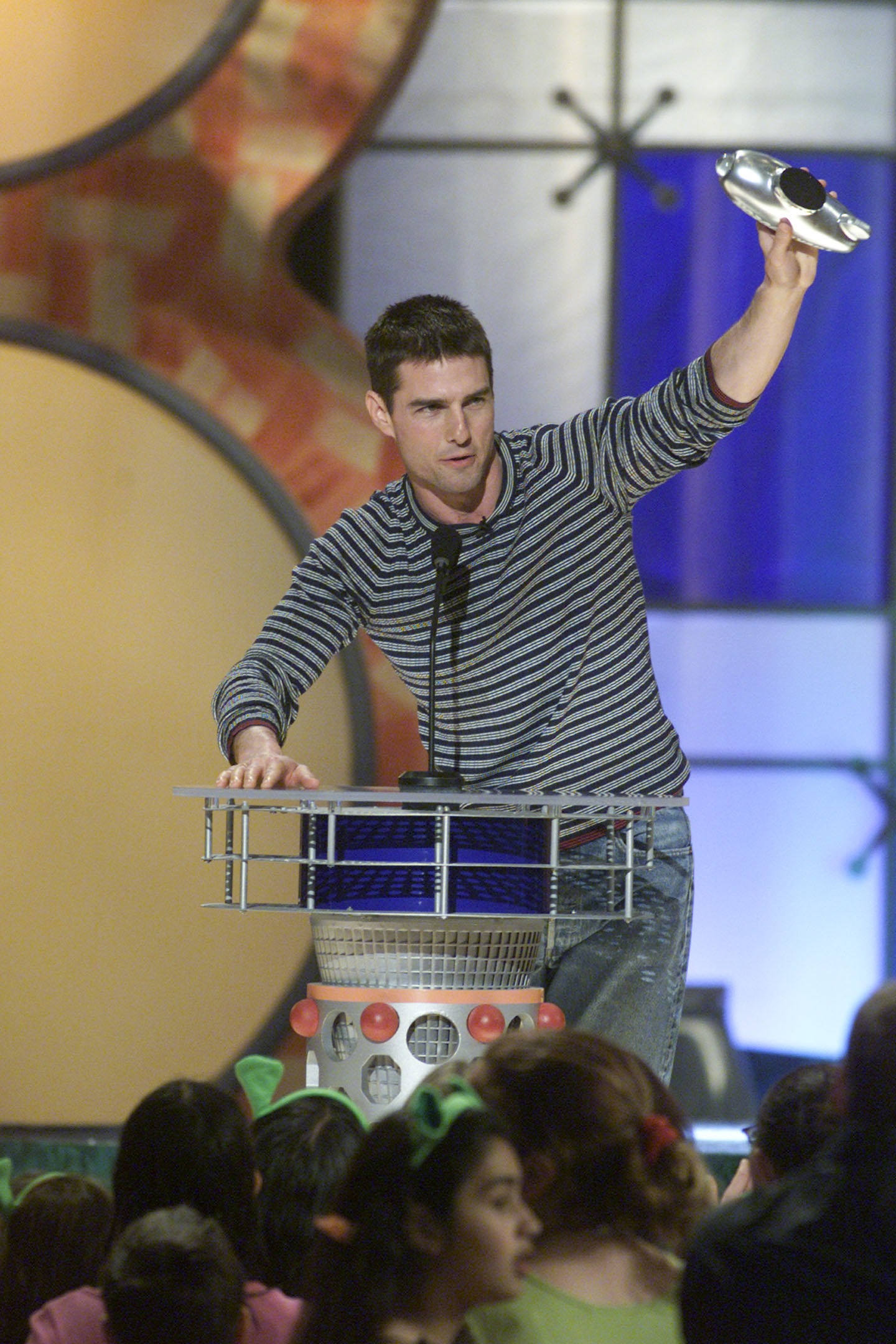 26.
The honorary wannabe was then slimed by Rosie O'Donnell while everyone cheered.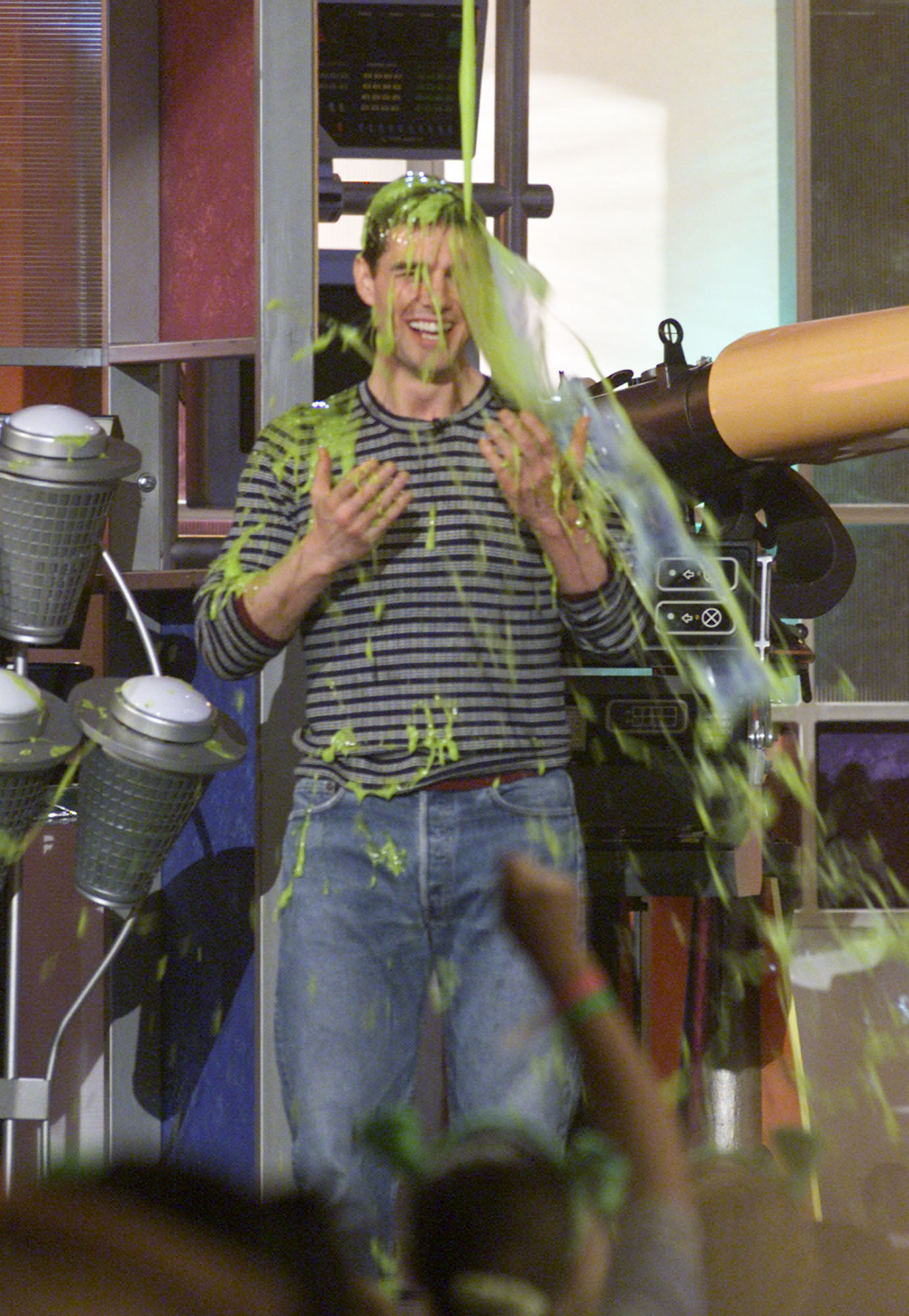 27.
And again, all of this went down in an airplane hangar at the Santa Monica Airport.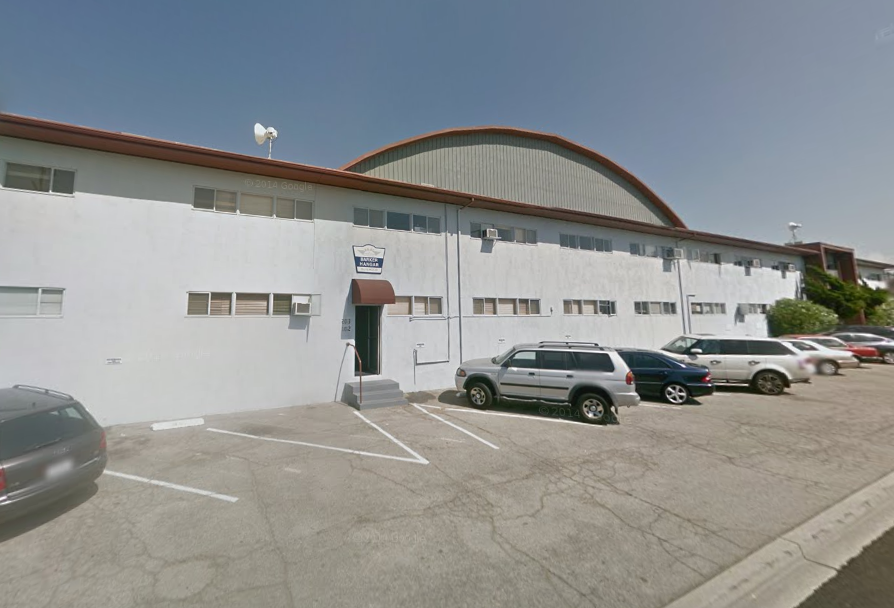 28.
¯\_(ツ)_/¯