1.
This local restaurant has started putting free rolls of toilet paper in its to-go orders.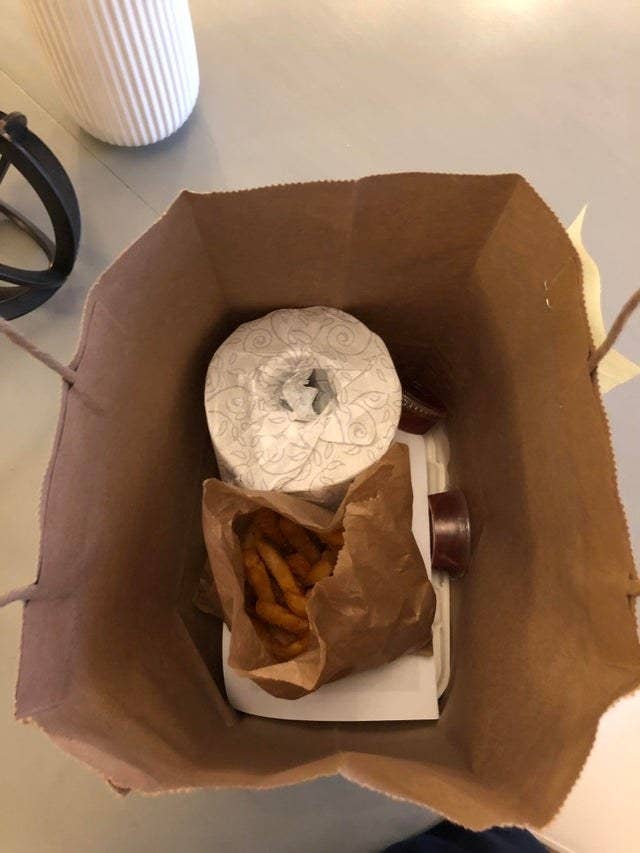 2.
This Starbucks emptied out all of its furniture to discourage customers from staying.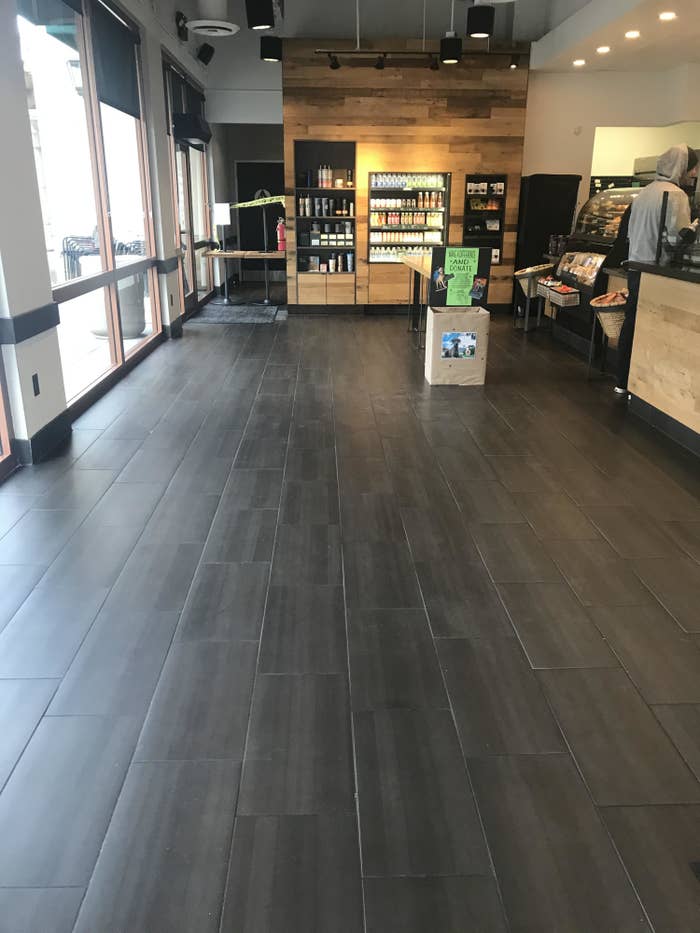 3.
This elevator offers a toothpick system so that you never have to touch buttons with your bare hands.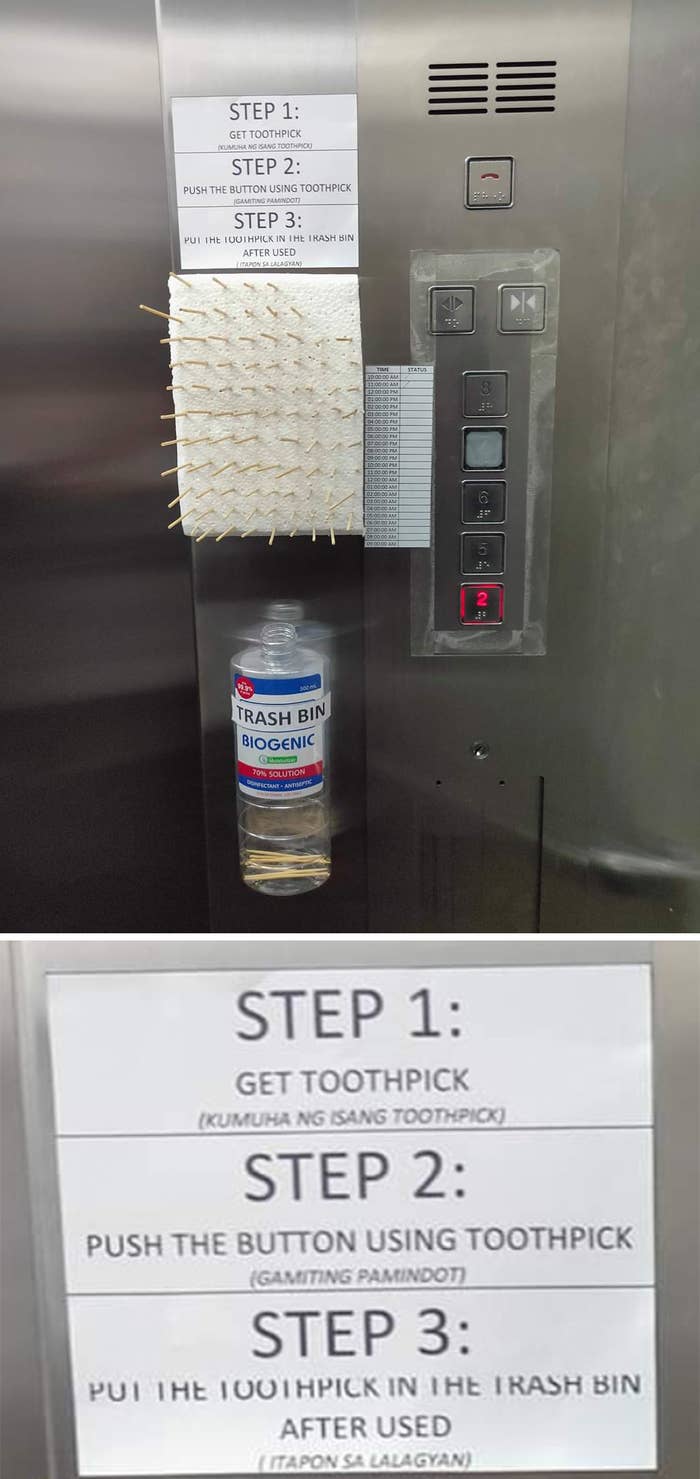 4.
This envelope assures recipients that it was sealed with glue, not saliva, and is safe to open.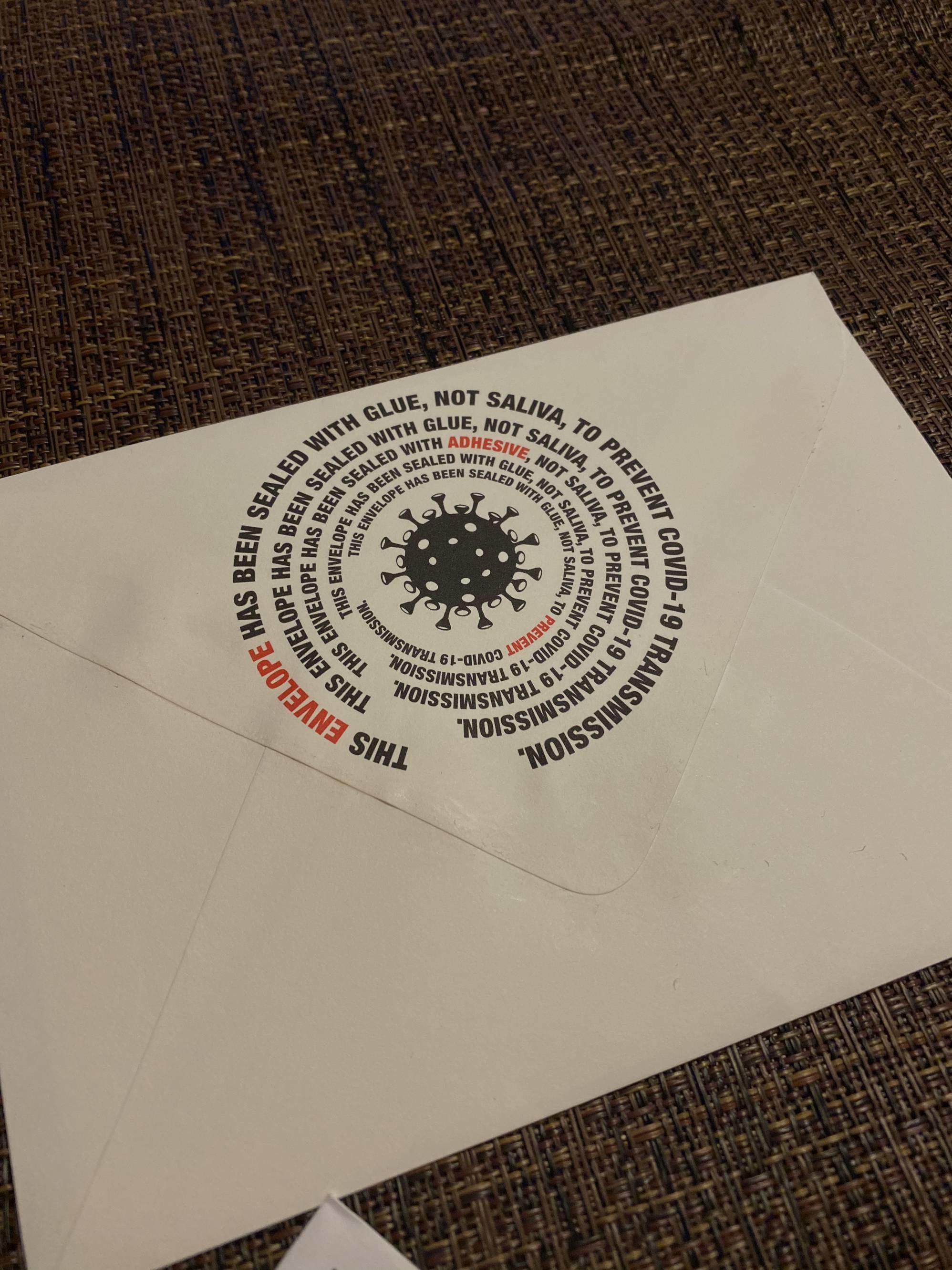 5.
This grocery store added markers on the floor to help people in line practice social distancing.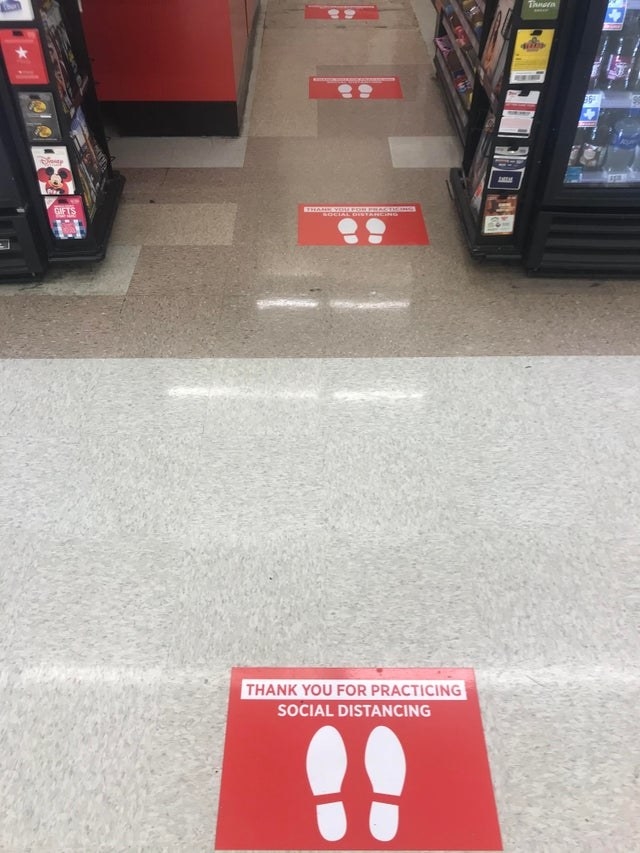 6.
This Chipotle did the same.
7.
And the people in this line didn't need any markers — they just instinctively knew to keep their distance.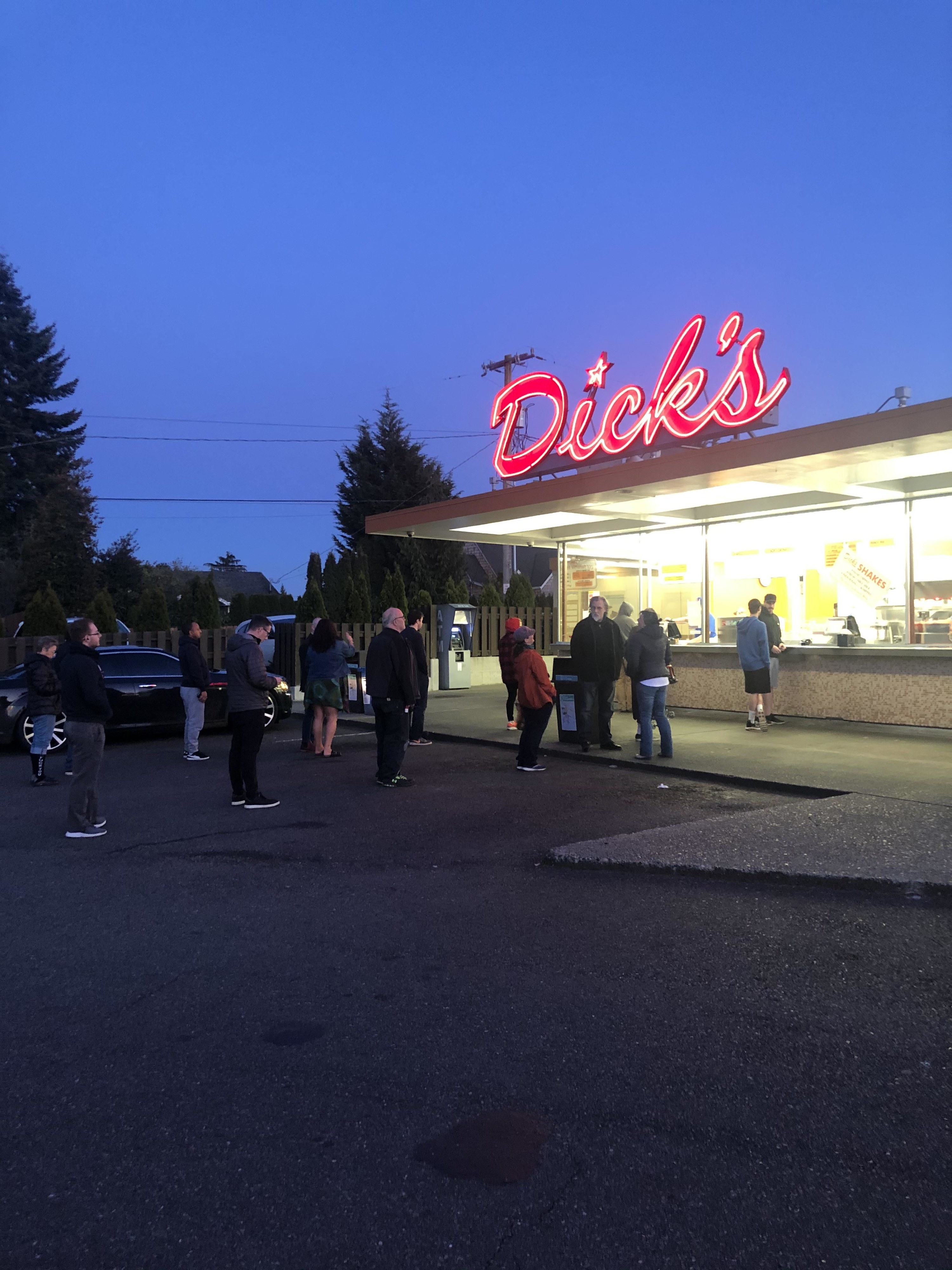 8.
This restaurant has "closed" every other table to give customers more space from one another.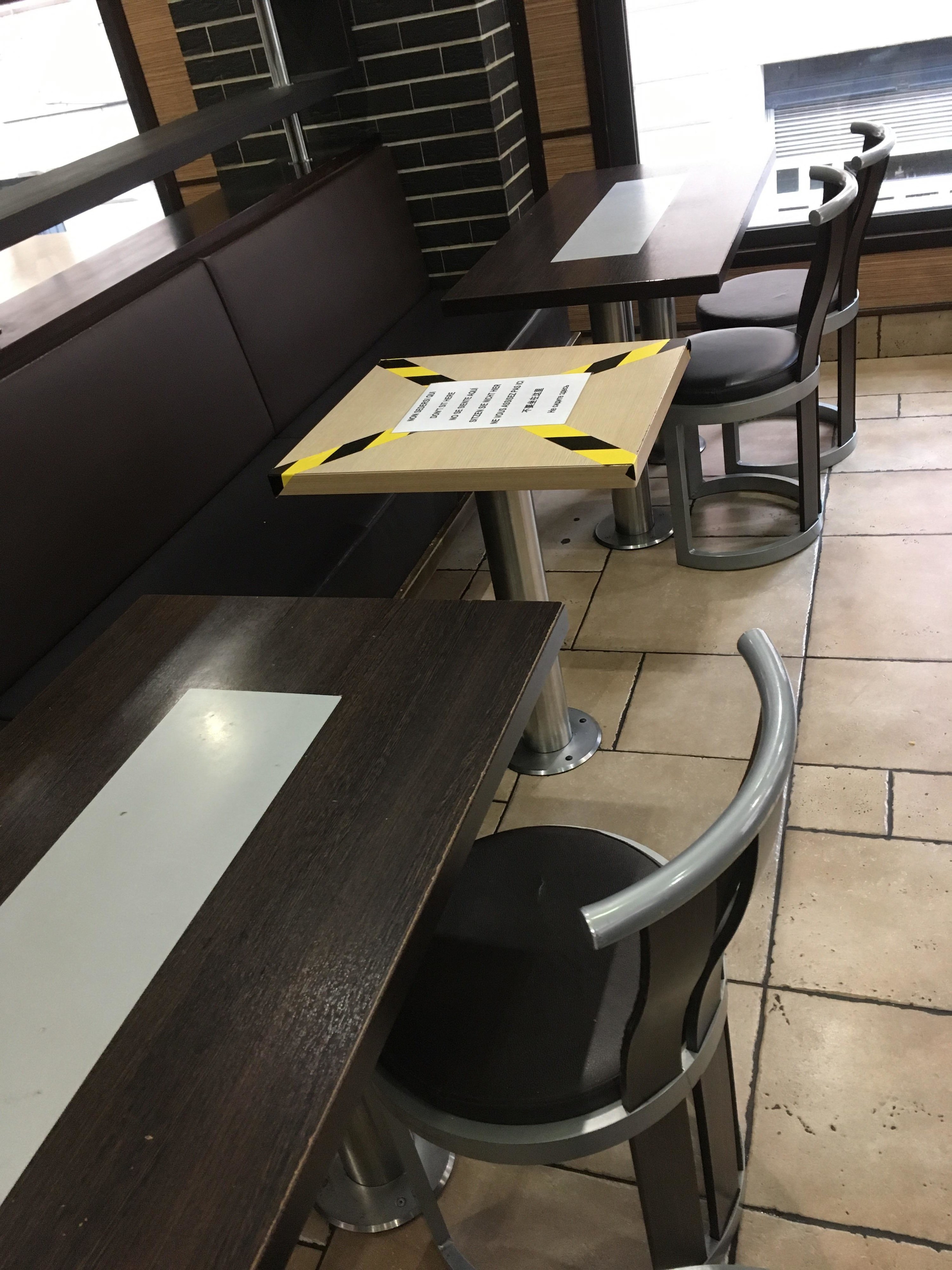 9.
This grocery store now double-bags its bread to keep customers safe.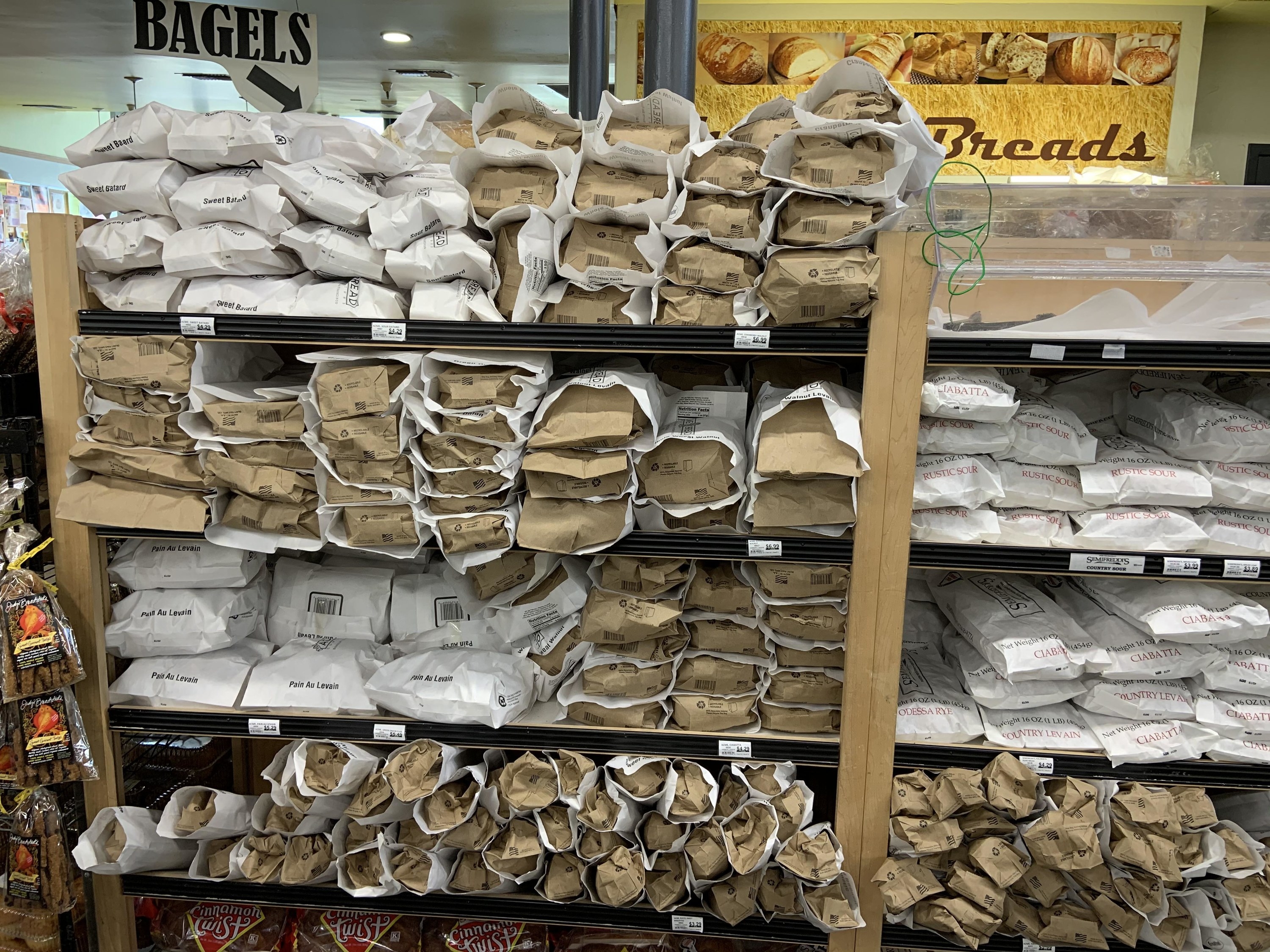 10.
This mosque offers disposable papers for people to place over prayer rugs before touching them.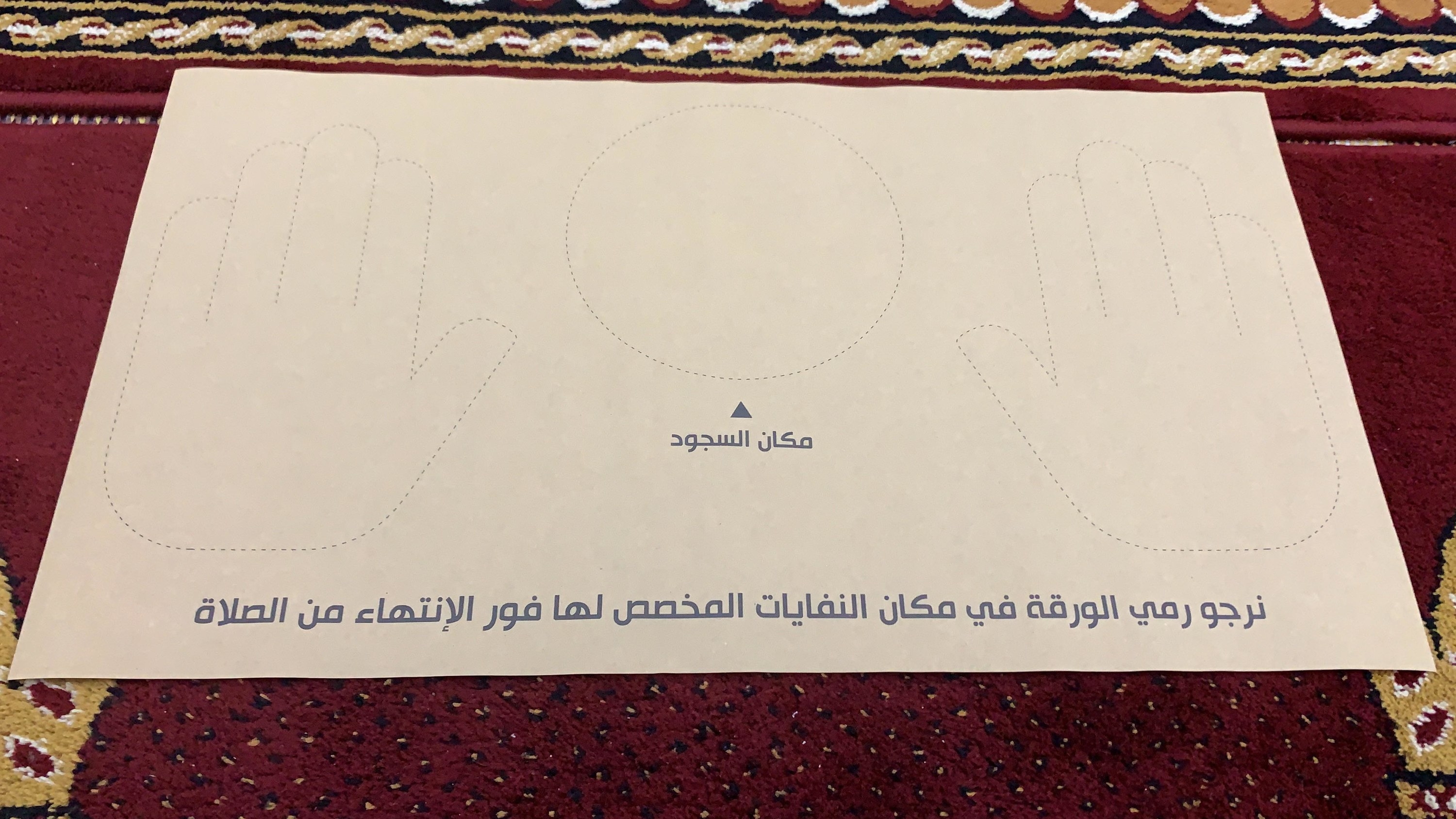 11.
This café takes every customer's name and contact info before eating. That way, if there's ever a COVID-19 case found at the restaurant, they can easily alert any customers who might also have the coronavirus.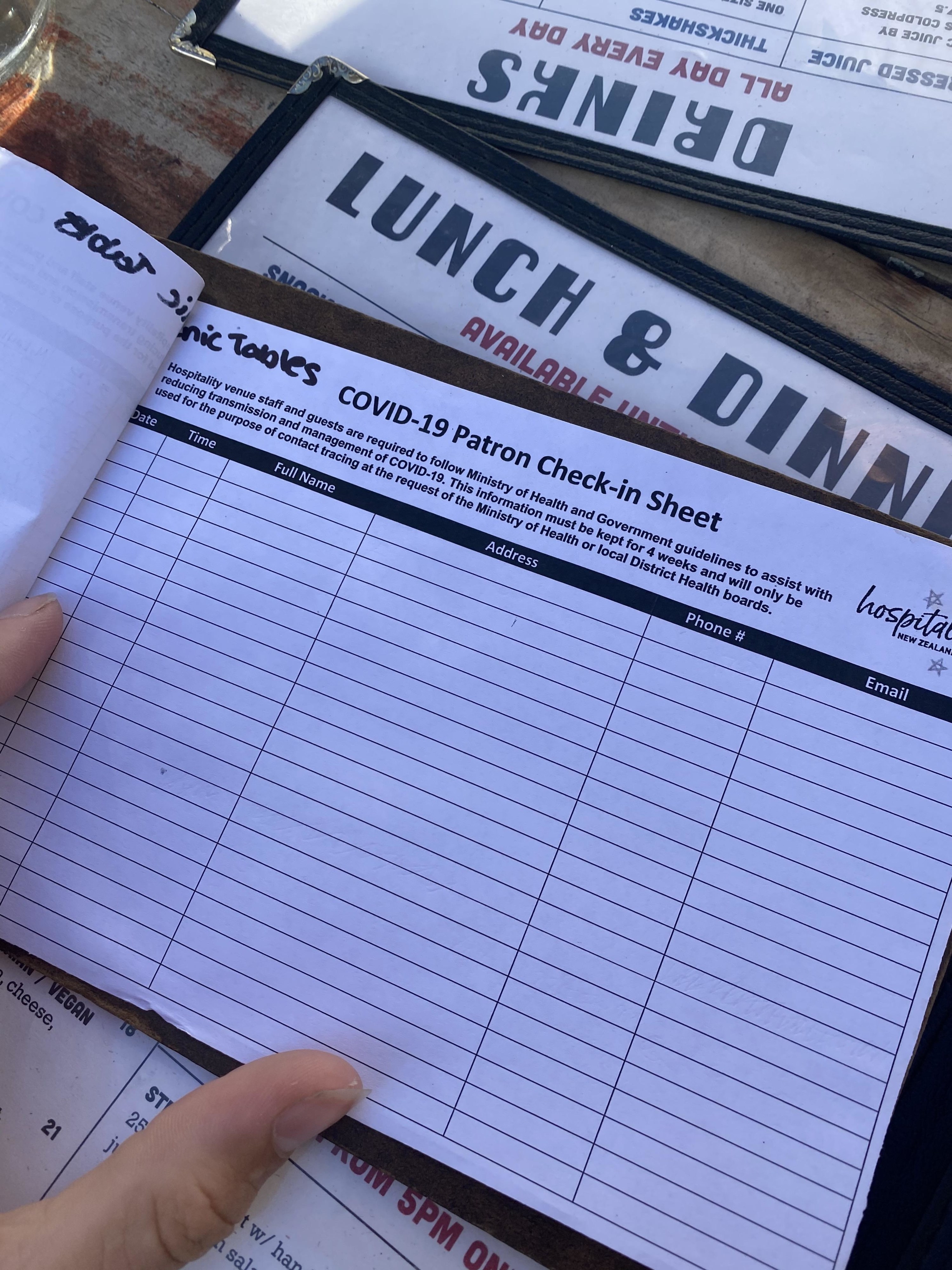 12.
This elevator uses markers on the floor to encourage passengers to face the wall instead of each other.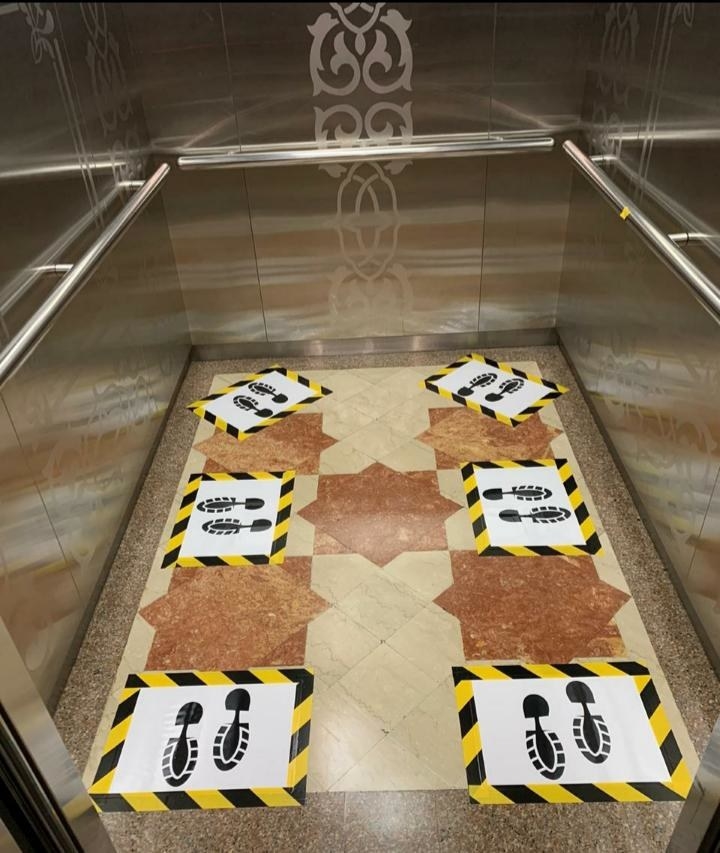 13.
This salad bar individually bags each component to reduce transmission risk between customers.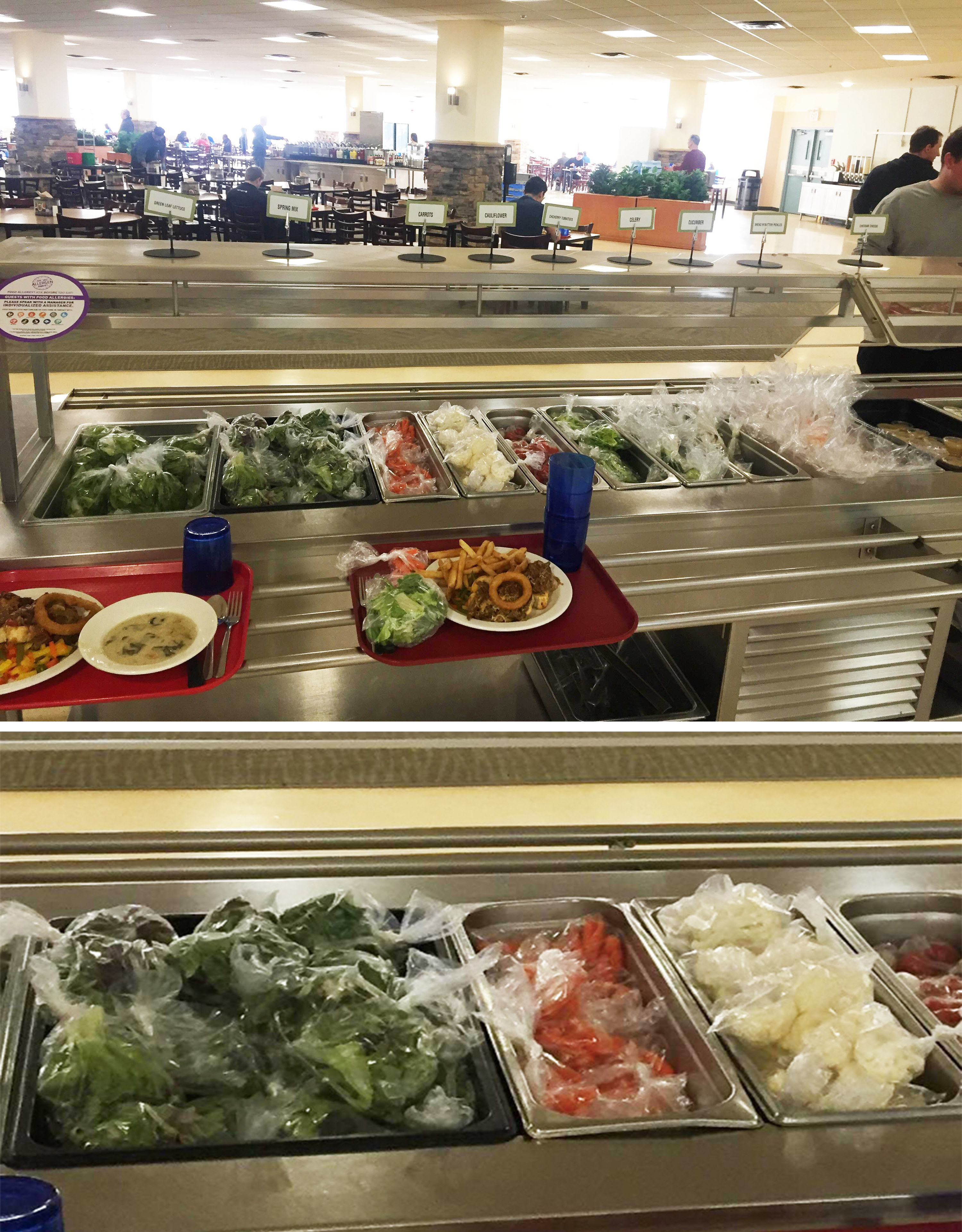 14.
This nursing home found a clever way to keep doing bingo nights while having its residents maintain distance.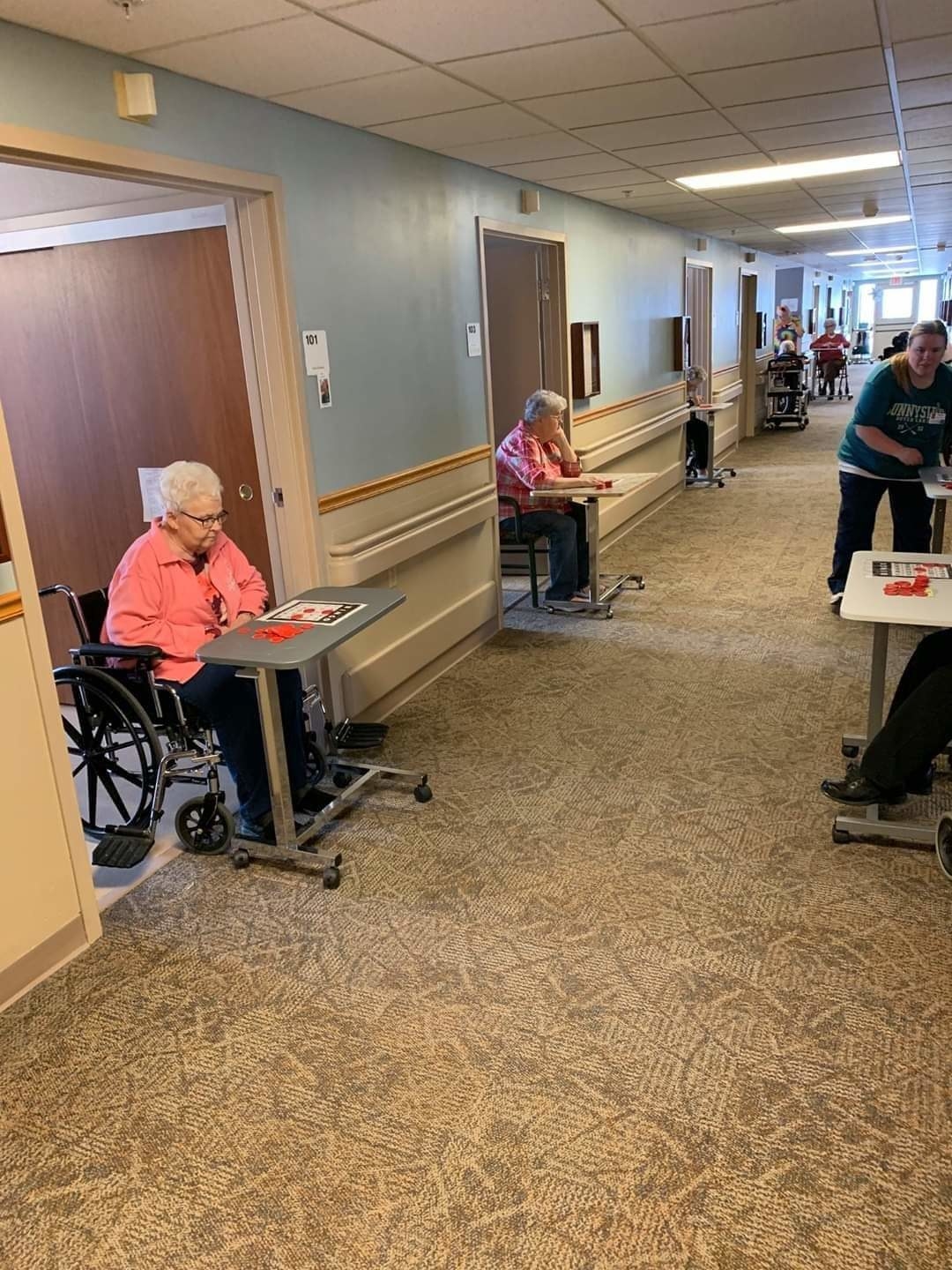 15.
This grocery store put up plastic partitions between the cashier and customer.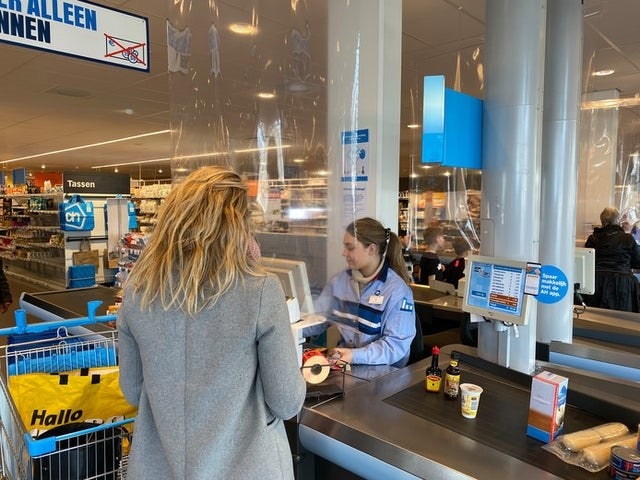 16.
This taxi driver rigged a setup to seal himself off from passengers.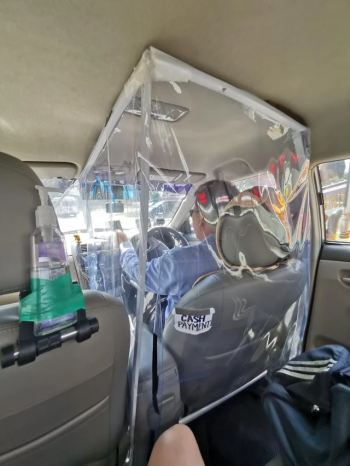 17.
This grocery store put handwashing stations outside its entrance to encourage customers to sanitize themselves before coming inside.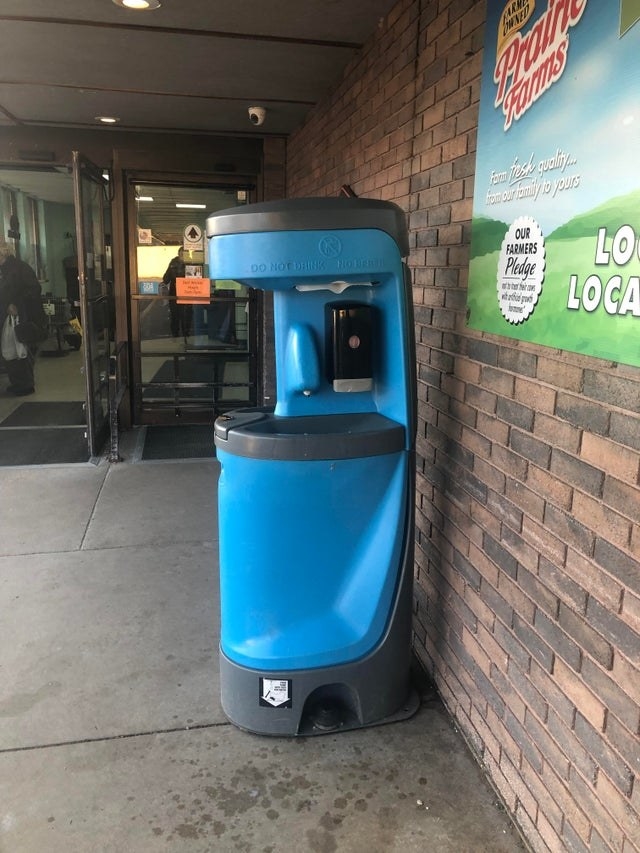 18.
This office installed doorknobs you can open with your foot.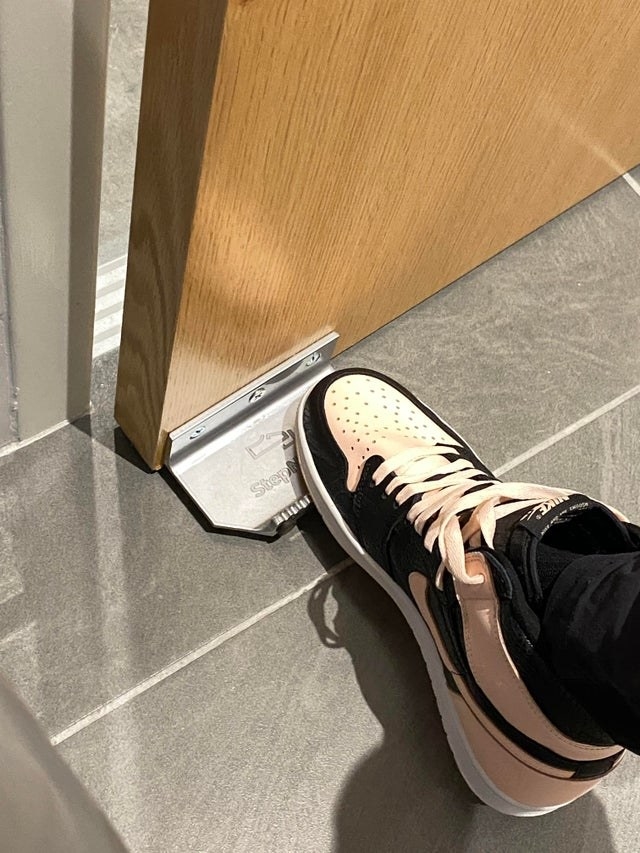 19.
And finally, this grocery store employee found a clever way to let customers know that, yes, whatever you're looking for is probably out of stock.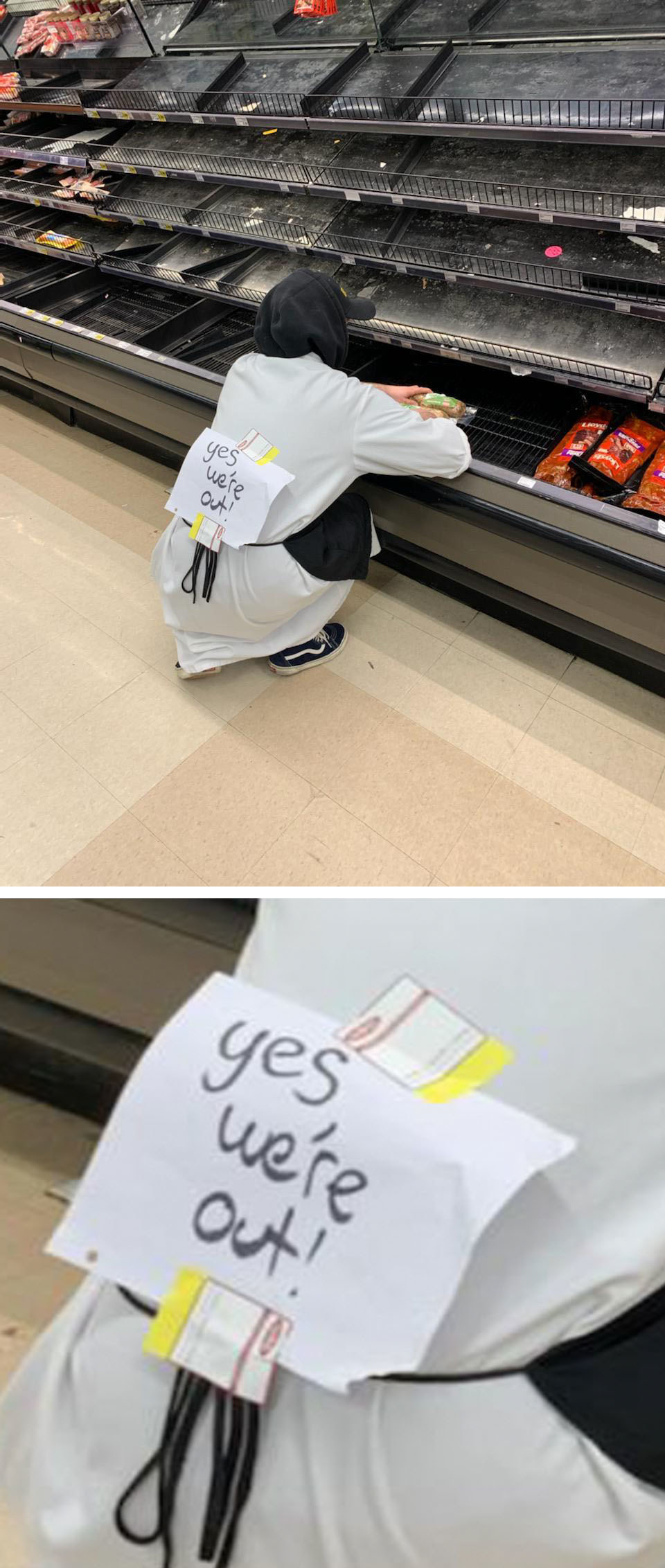 Stay safe, keep your social distance, and wash your hands!