Chrissy Teigen had an exciting day yesterday, as she and John Legend traveled to Washington, DC, for President Biden's inauguration. John performed a song, and Chrissy received a follow from the official @POTUS Twitter account, after being blocked by Trump for years.
But I'm not here to talk about any of that stuff. I'm here to talk about one absolutely horrifying thing that happened to Chrissy in DC yesterday: She lost a tooth while eating a Fruit Roll-Up.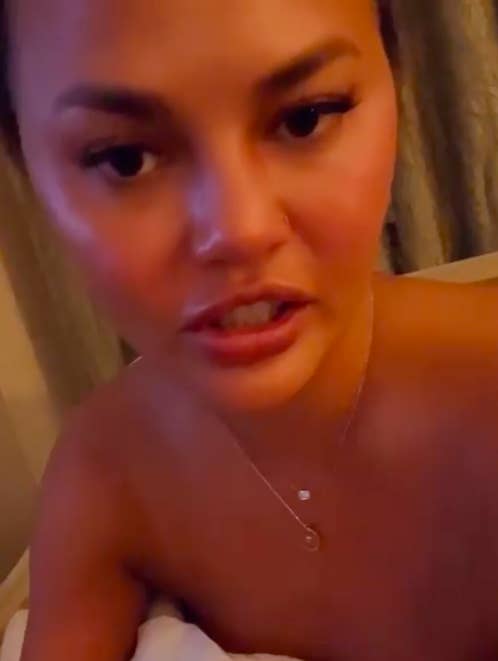 In a video shared to Twitter and Instagram captioned "Welp," Chrissy showed off the damage:
"I just lost my tooth in a Fruit Roll-Up," she says, and then holds up the tooth, wedged inside a sticky wad of red Fruit Roll-Up.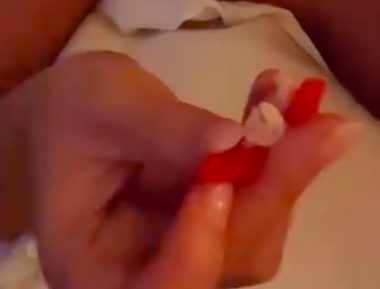 Now, perhaps you're reading this and you're like, "Who cares?" But you have to understand that for a certain subset of people — self very much included — losing teeth like this is a LITERAL WORST NIGHTMARE:
Seriously, it's a very common nightmare to have!
And if you're prone to dreams about losing teeth, Chrissy's story is a big, fat NOPE:
Chrissy later revealed that that the tooth she lost was a cap, not a real tooth with a root:
But that didn't do much do calm people's anxieties:
People are now hopping into Chrissy's replies to share their own stories of losing teeth — and frankly, I want to barf:
Good luck at the dentist, Chrissy. I need to go lie down.