Look. I love a nice bowl of cereal as much as the next guy. But it's come to my attention that some of you are committing an absolutely HEINOUS crime with your daily breakfast...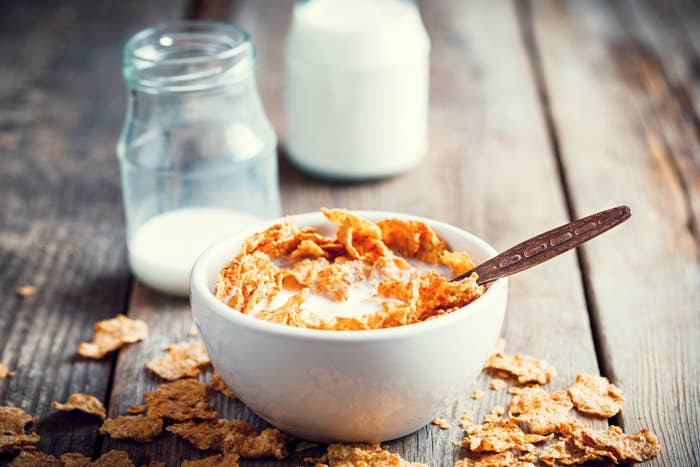 Because it turns out that some of you are using water instead of milk on your cereal. WE NEED TO TALK ABOUT THIS.
1.
What the ever-loving heck are you doing?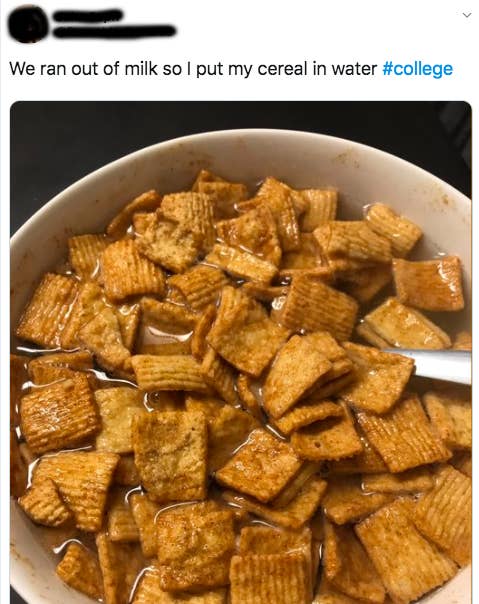 2.
The pictures alone are horrifying.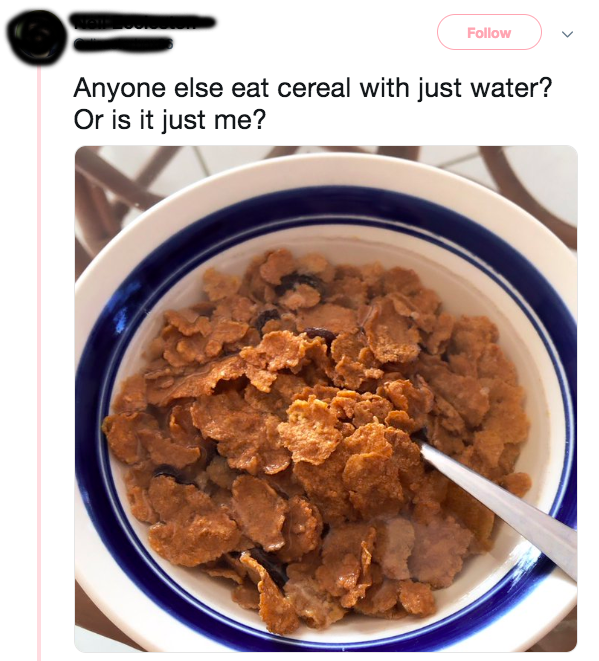 3.
IMAGINE EATING THIS.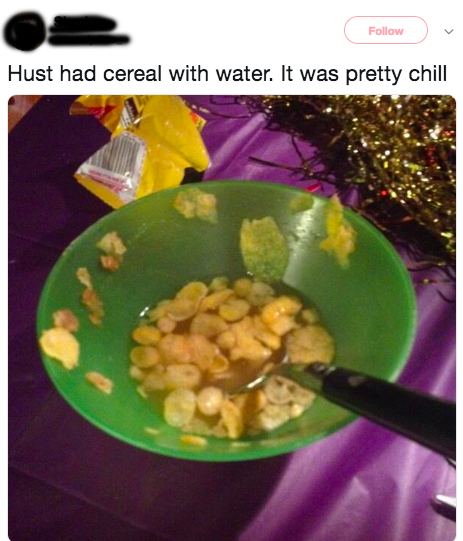 4.
We are a nation of LAWS, people!!!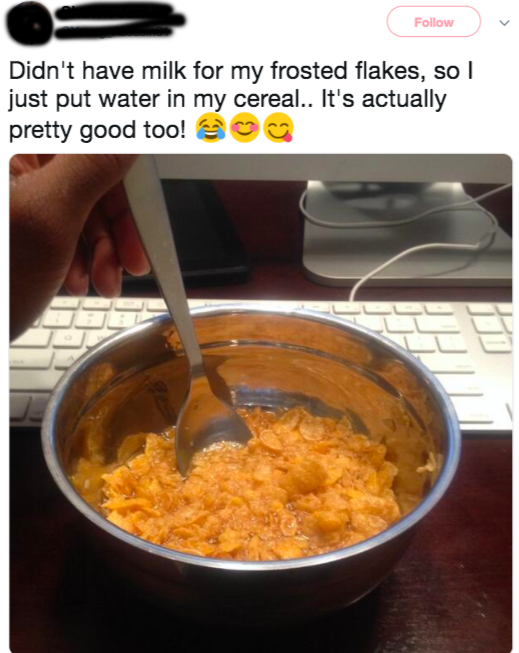 5.
The sogginess...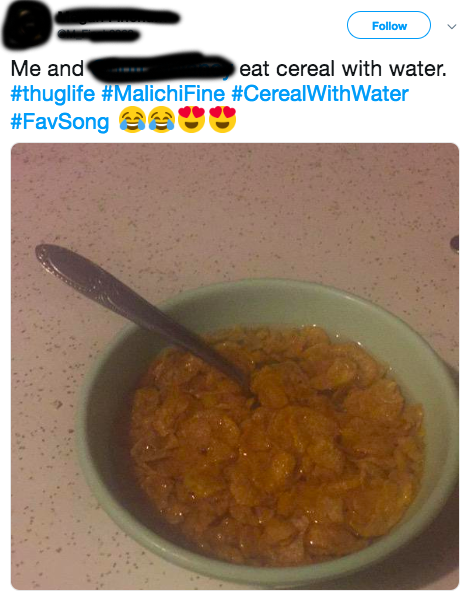 6.
THE SOGGINESS...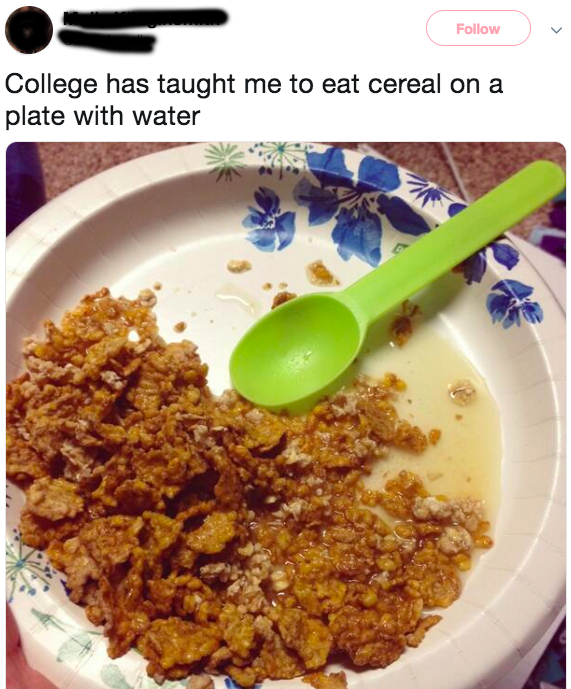 7.
THE SOGGINESS!!!!!!!!!!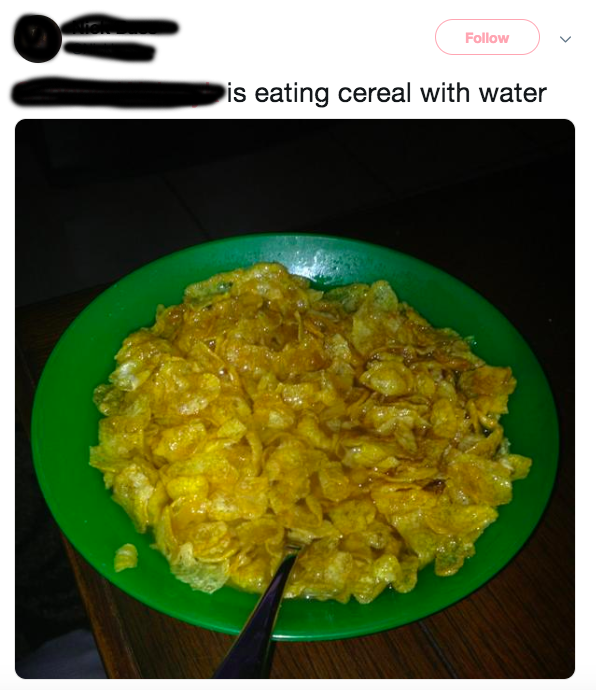 8.
And the color it turns the water...I simply cannot.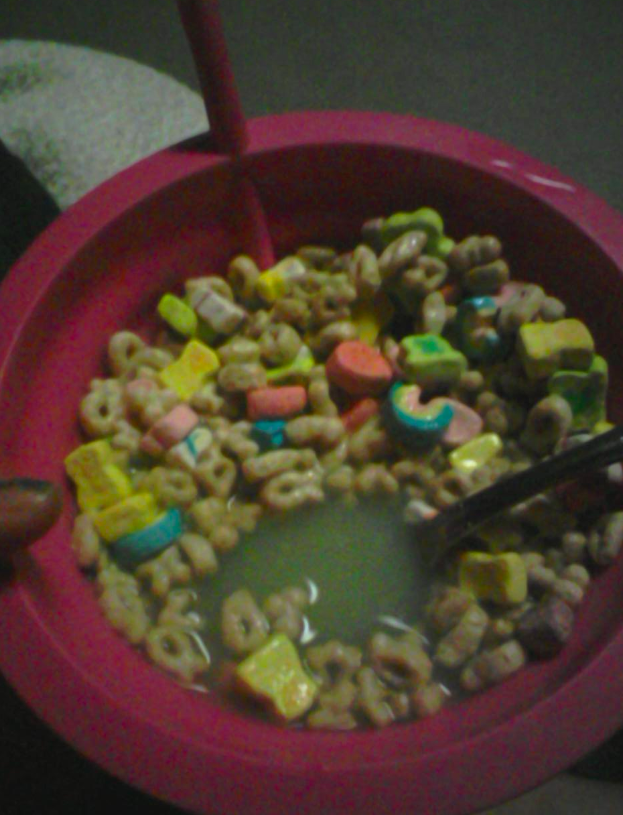 9.
I understand that some people don't consume dairy! And that's perfectly fine! BUT THIS IS NOT THE ANSWER.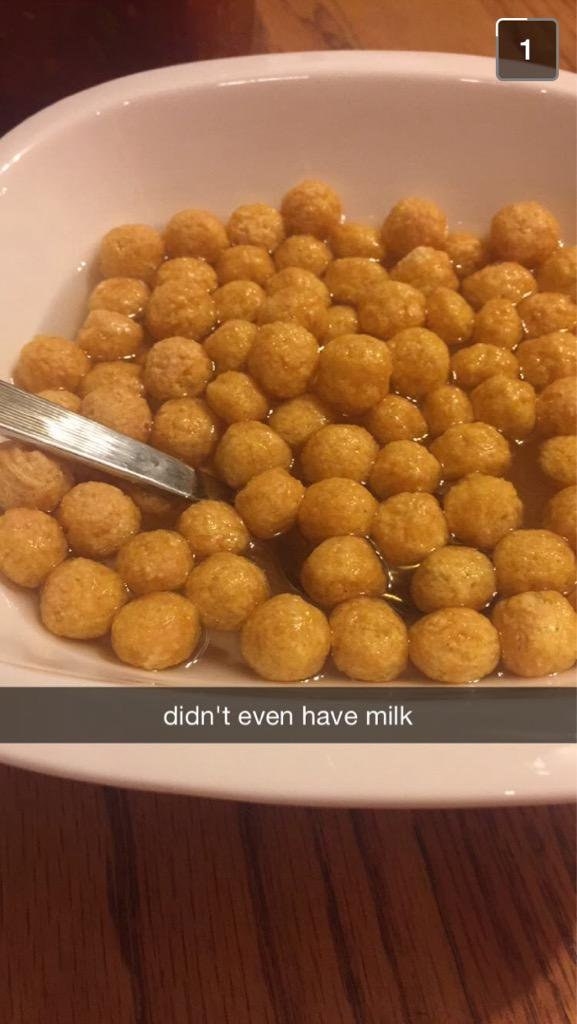 10.
You deserve better than this.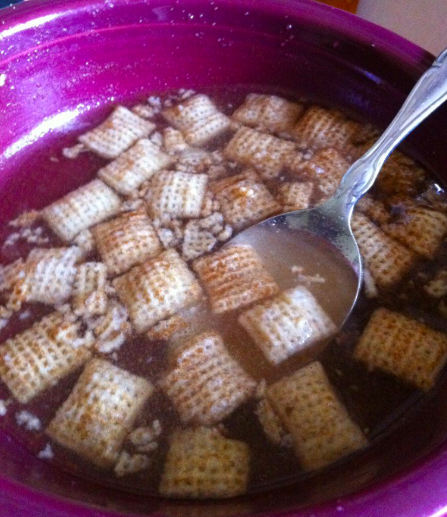 11.
Cap'n Crunch deserves better than this.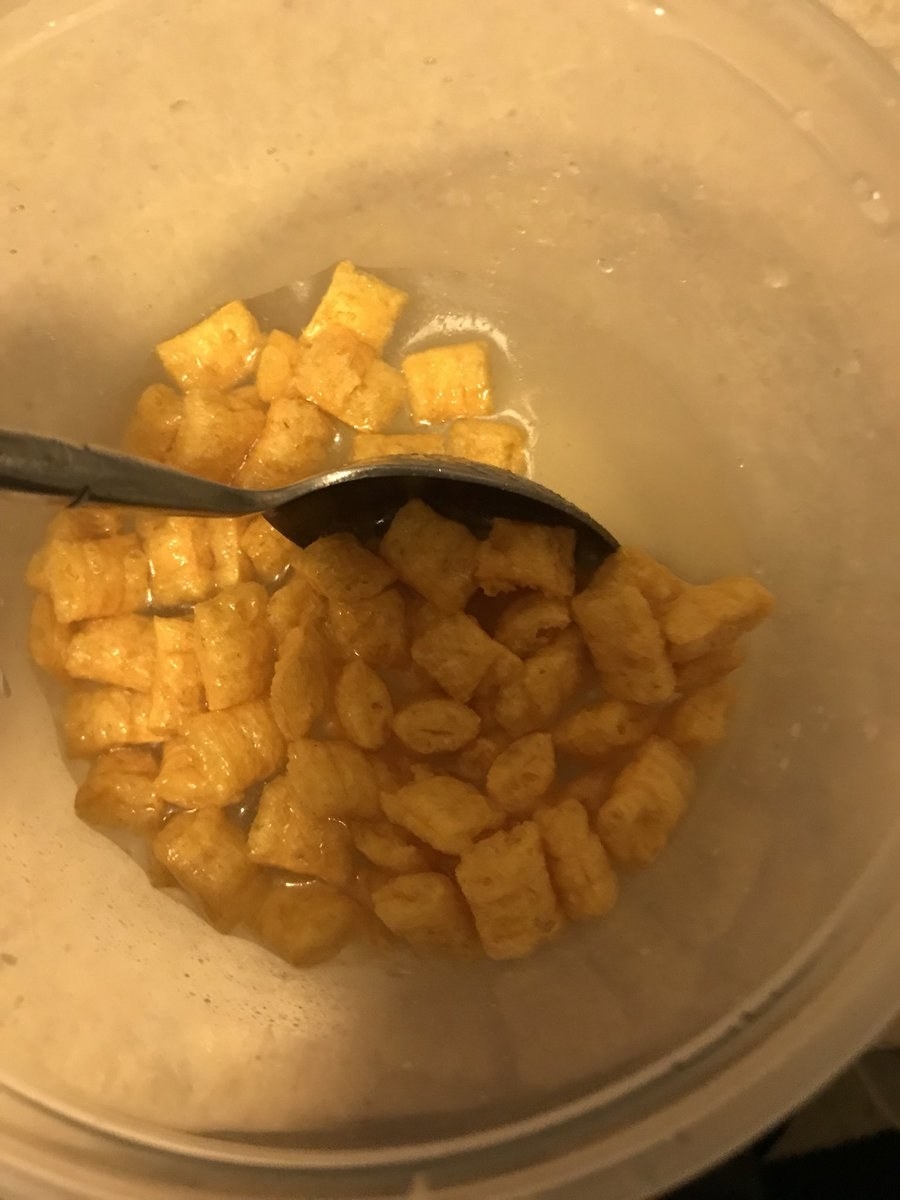 12.
We ALL deserve better than this, to be honest.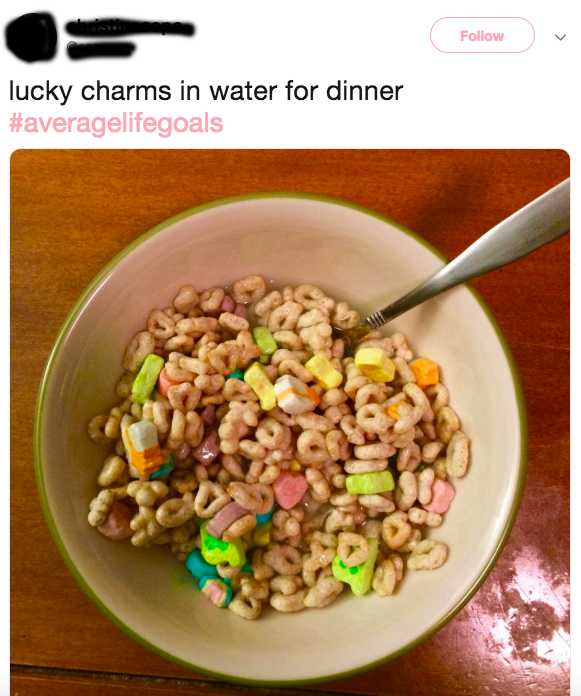 13.
And running out of milk? That's no excuse!!!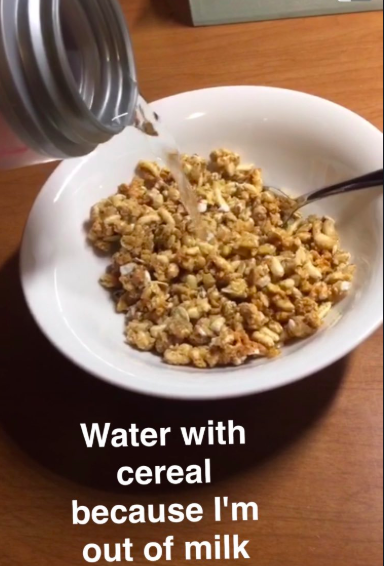 14.
Dry cereal is perfectly acceptable in a pinch. And it's certainly much better than doing THIS to the people you love.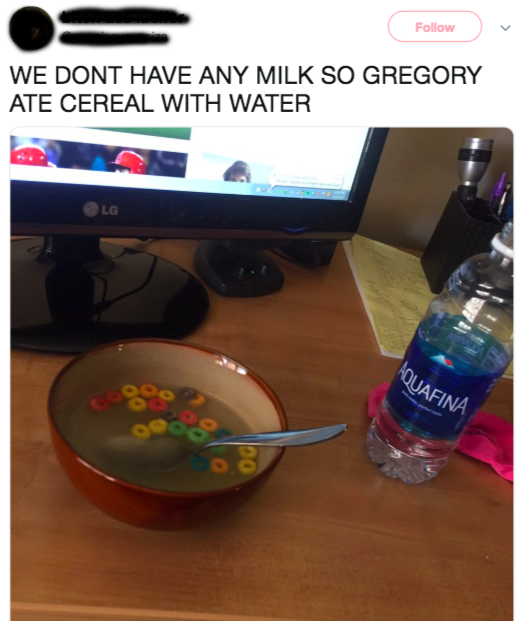 15.
WHY, TEDDY? WHY?
16.
So please, I am begging all of you heathens: Stop this madness.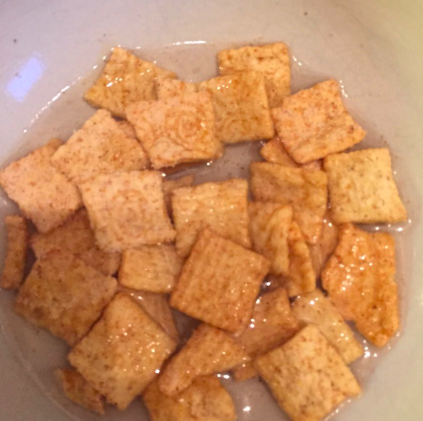 17.
NO. MORE. WATER. ON. CEREAL.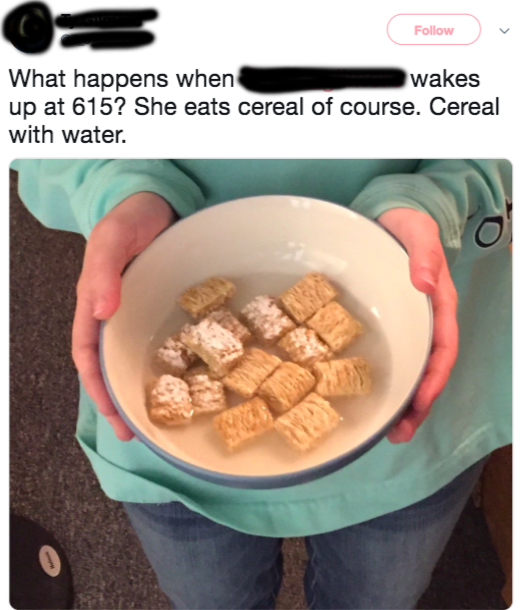 I need to go take a long, long shower. Goodbye.