In case you missed it, Cardi B went viral yesterday after she refused to let her 2-year-old daughter, Kulture, listen to her hit song, "WAP."
Cardi was dancing to "WAP" on Instagram Live when her daughter walked into the room. Cardi muttered "No, no, no, no!" and scrambled to turn it off, then took a huge gulp of wine.
Most people found the whole thing rather comical, but because the internet is the internet, there were a few haters who implied that Cardi was somehow hypocritical for releasing a song she wouldn't let her daughter listen to.
In a series of tweets, Cardi responded to those critics, and defended her right to express her sexuality in her music.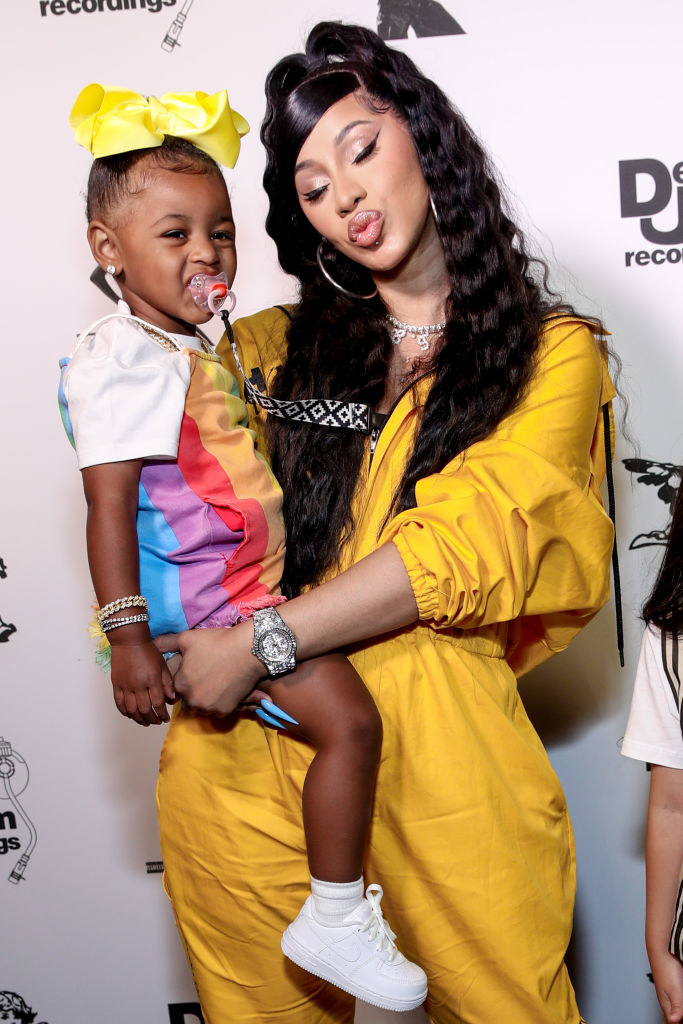 "Ya needs to stop with this already," she wrote. "I'm not JoJo Siwa! I don't make music for kids, I make music for adults."
"Parents are responsible [for] what their children listen to or see," she continued. "I'm a very sexual person but not around my child just like every parent should be."
And she reminded her followers to use their "common sense" before attacking her.
"There's moms who are strippers. Pop pussy, twerk all night for entertainment," she said. "Does that mean they do it around their kids? No! Stop making this a debate. It's pretty much common sense."
Cardi also took a moment to appreciate this Ma meme someone made about Kulture overhearing "WAP."
And she concluded with this little TL;DR for her haters:
You can watch the hilarious "WAP" moment with Cardi and Kulture below: