Scarlett Johansson And Brie Larson Were Shown Tattoos Of Their Faces And I'm Dying At Their Reactions
"That looks like the Bride of Chucky."
Brie Larson and Scarlett Johansson were guests on The Ellen DeGeneres Show yesterday, and Ellen surprised them with a whole bunch of real tattoos that Marvel fans have gotten of their faces.
And poor Brie and Scarlett...did not know how to react.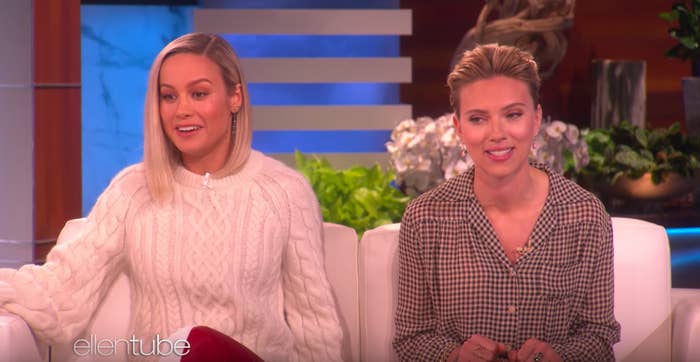 First up was Scarlett, who was shown this picture of her face on a hand.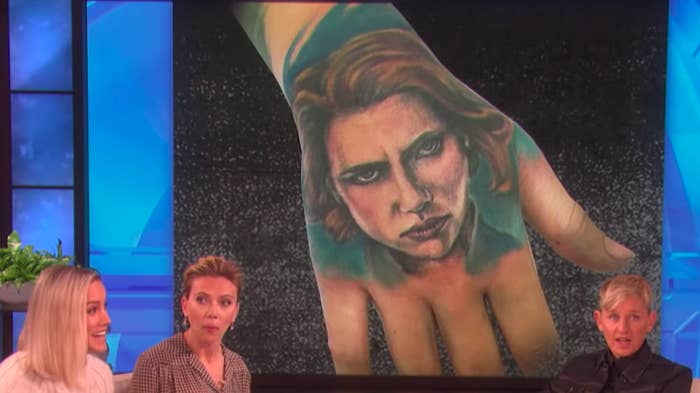 She was mildly alarmed.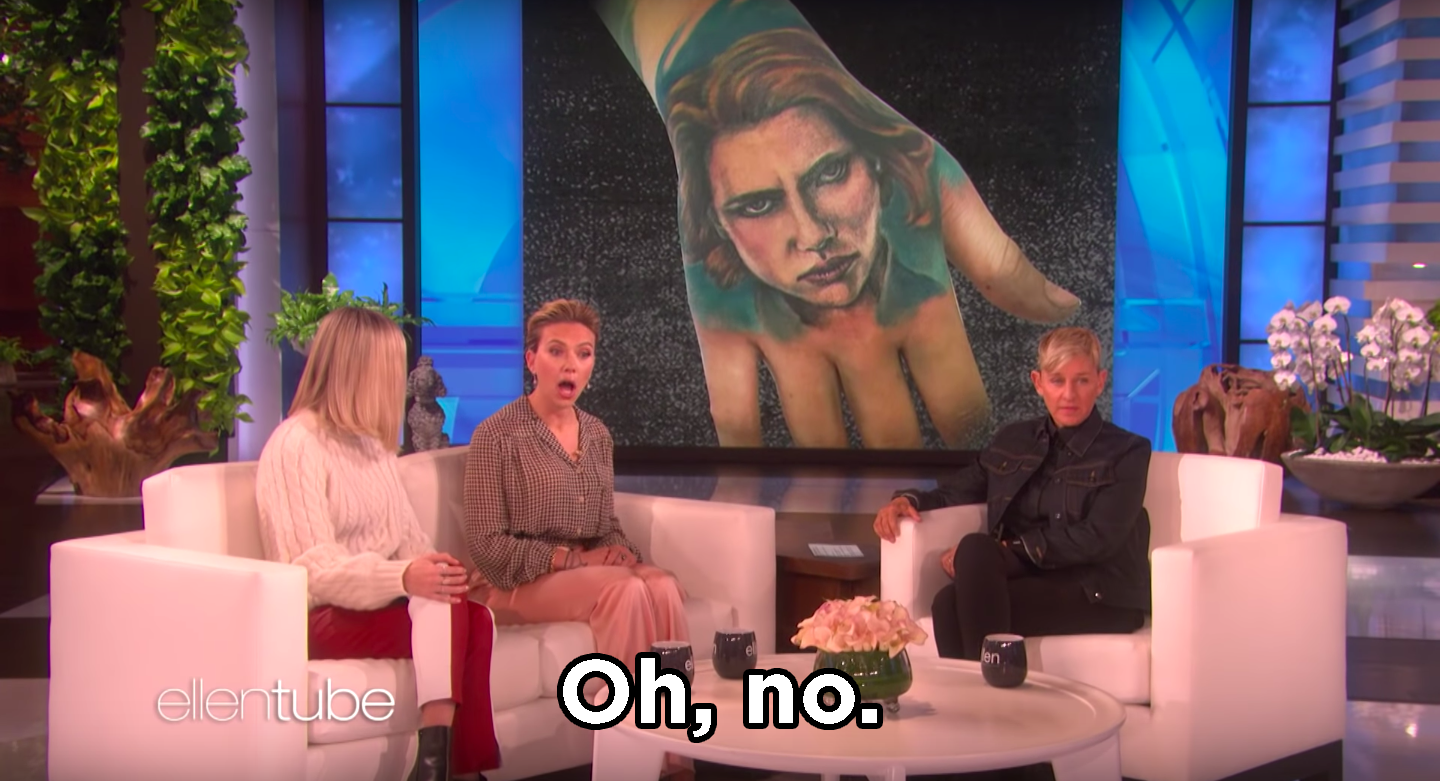 And she had some particular concerns about the tattoo's placement.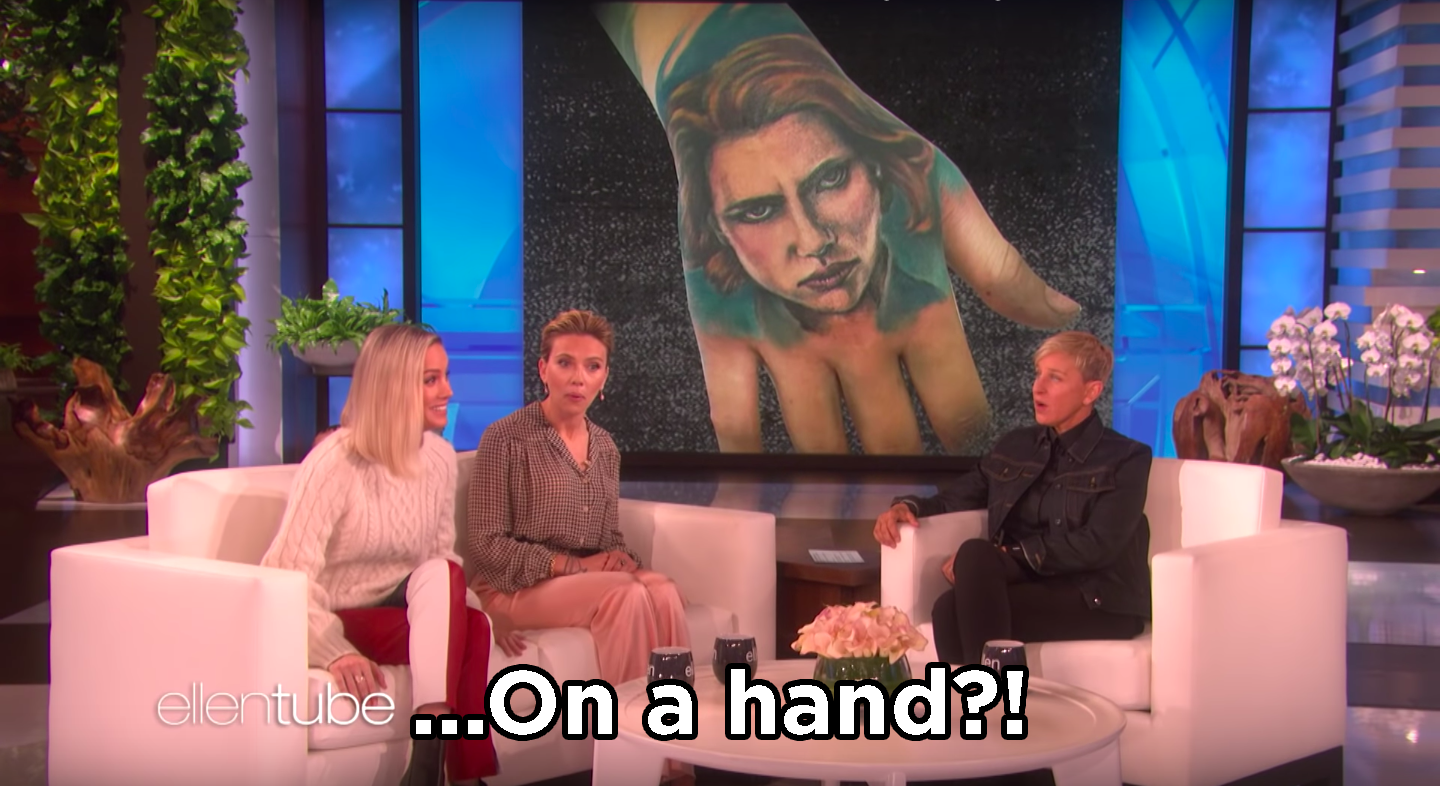 Brie Larson was freaked out by a tattoo someone got of her that covered their entire back.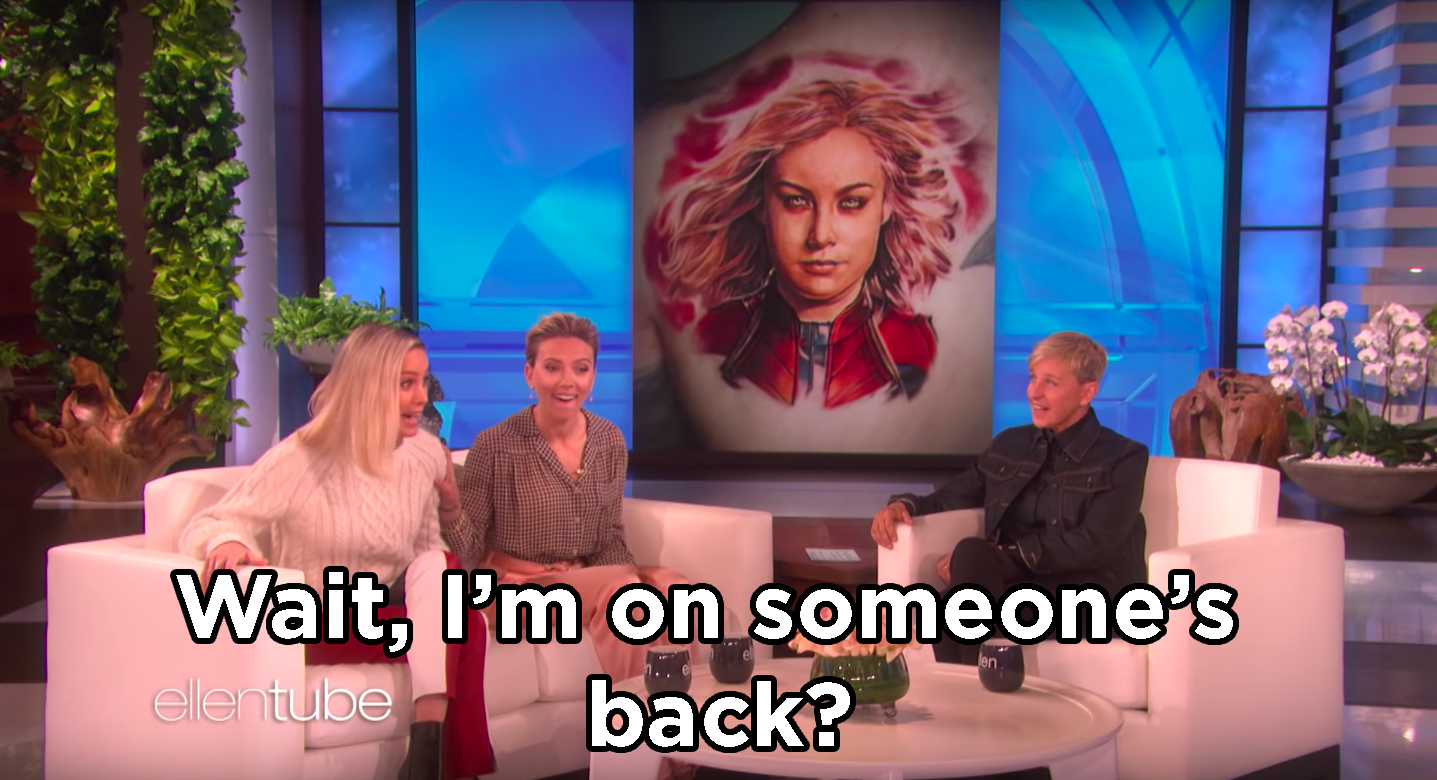 And Scarlett had an astute observation about it.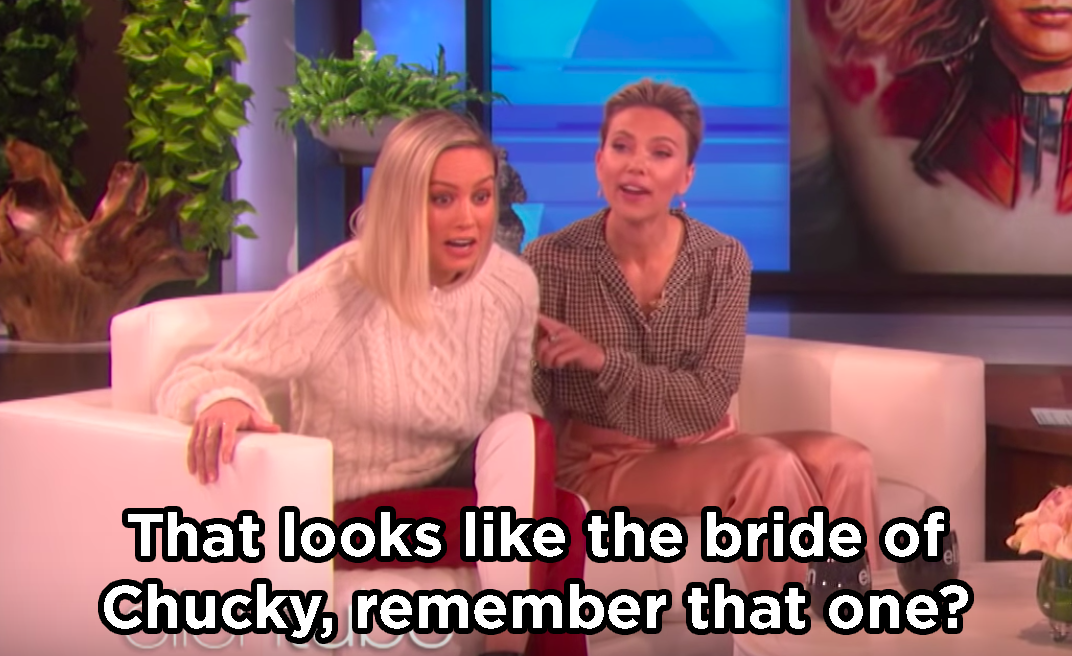 (Here's a side-by-side, for reference.)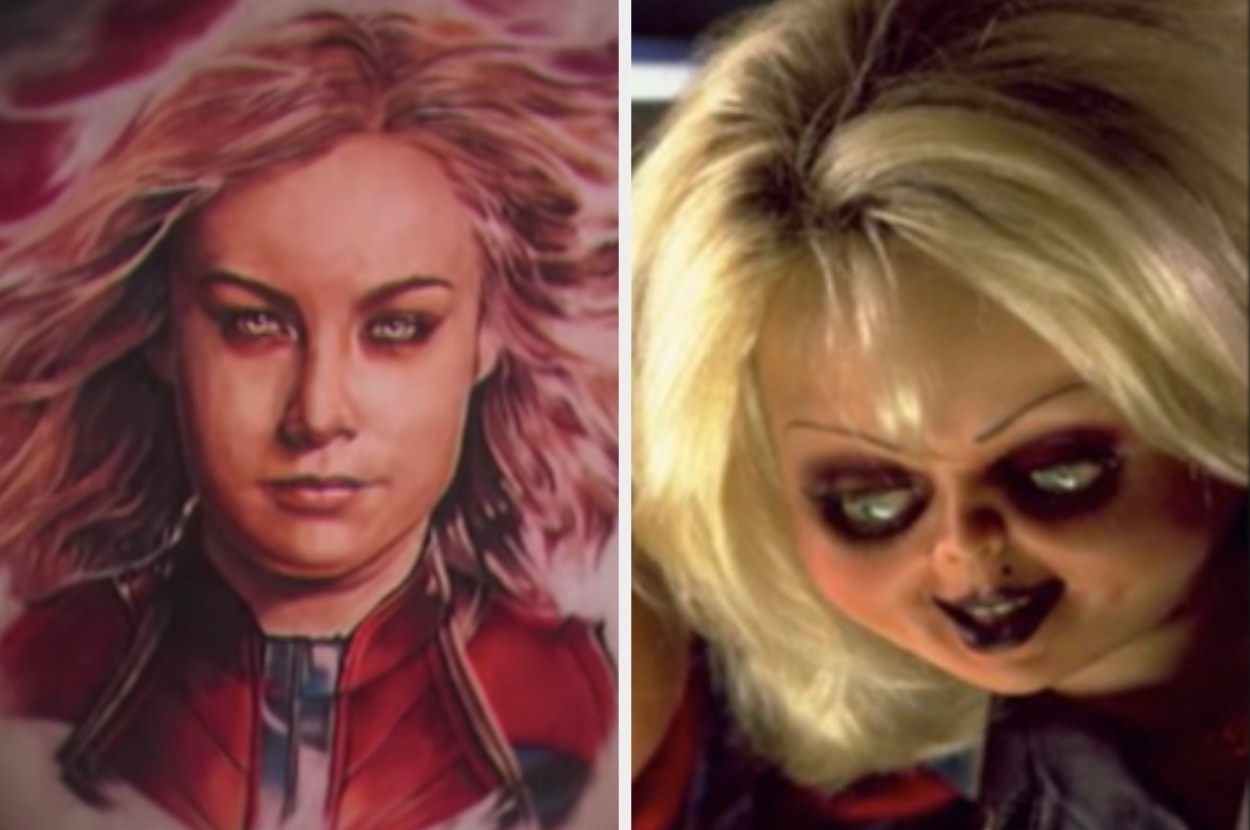 The two women had no idea what to make of this Black Widow tattoo that took up someone's entire thigh.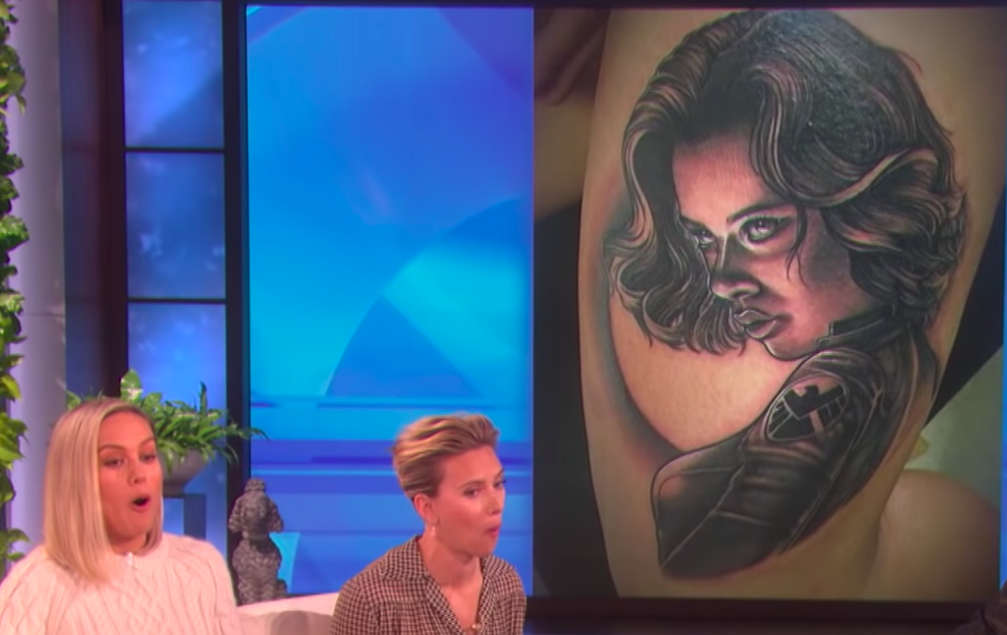 Scarlett struggled to find the words.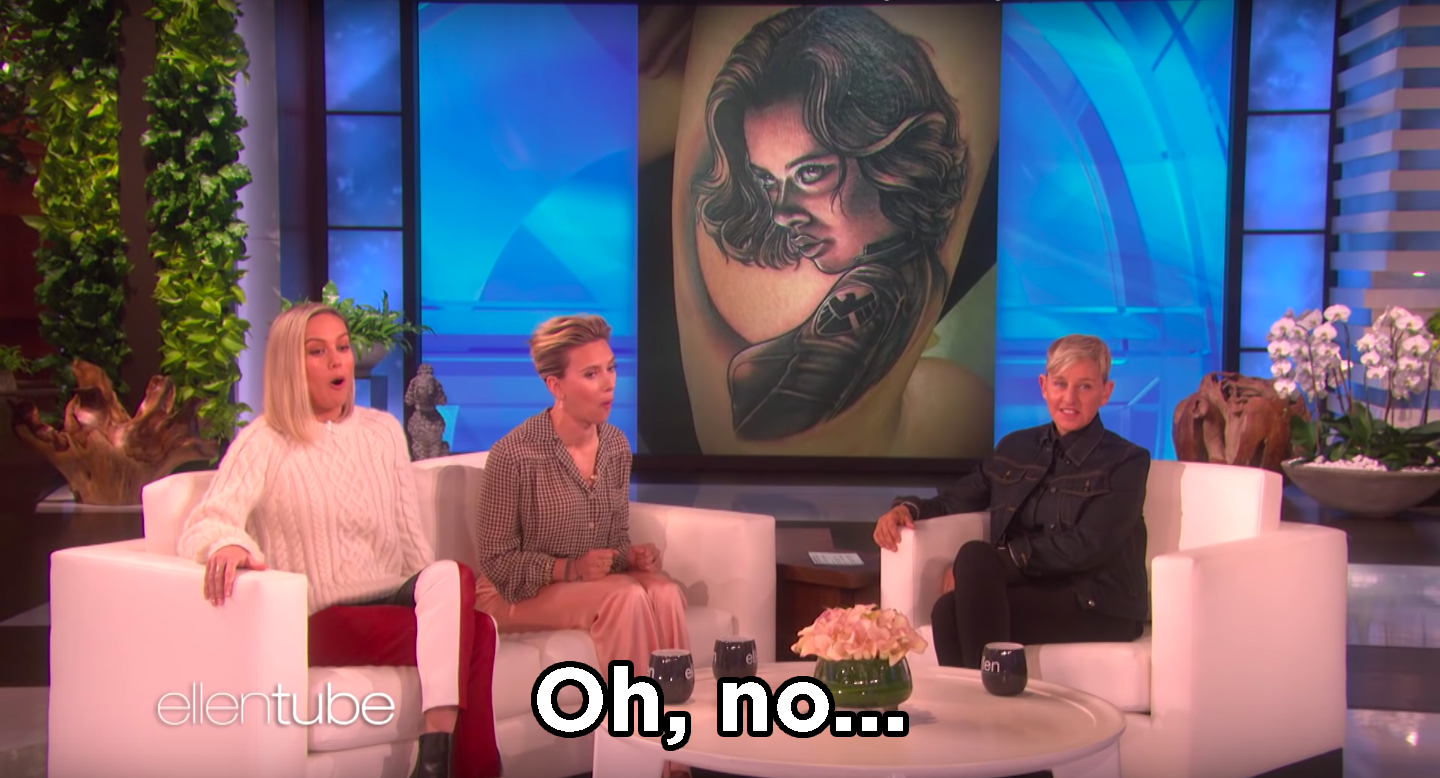 "That's my resting face," she ultimately decided.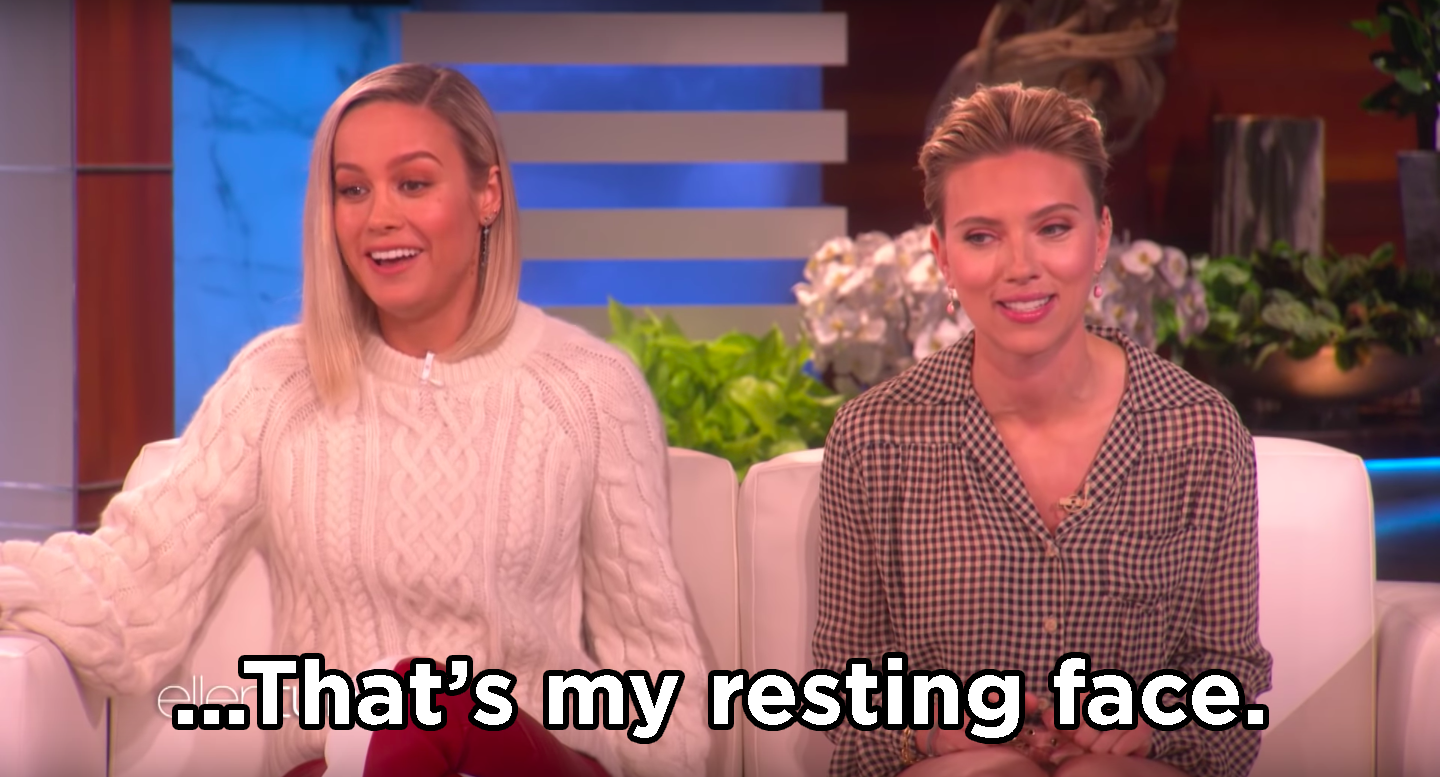 The next tattoo was kinda confusing to Scarlett...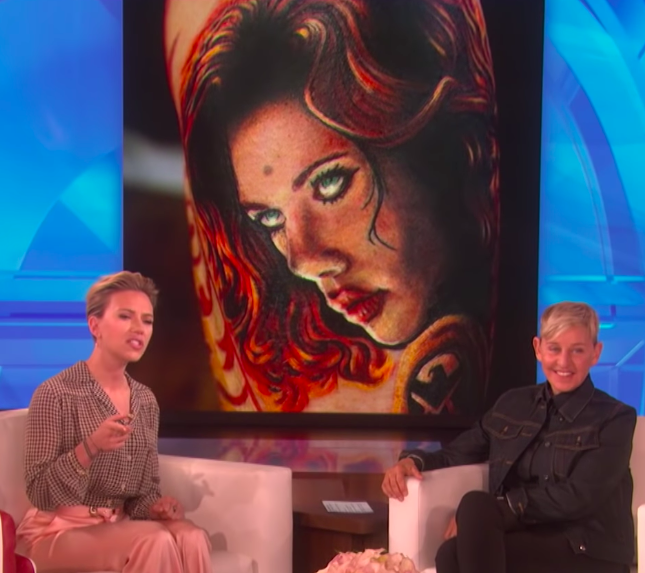 She couldn't figure out what the thing on her forehead was.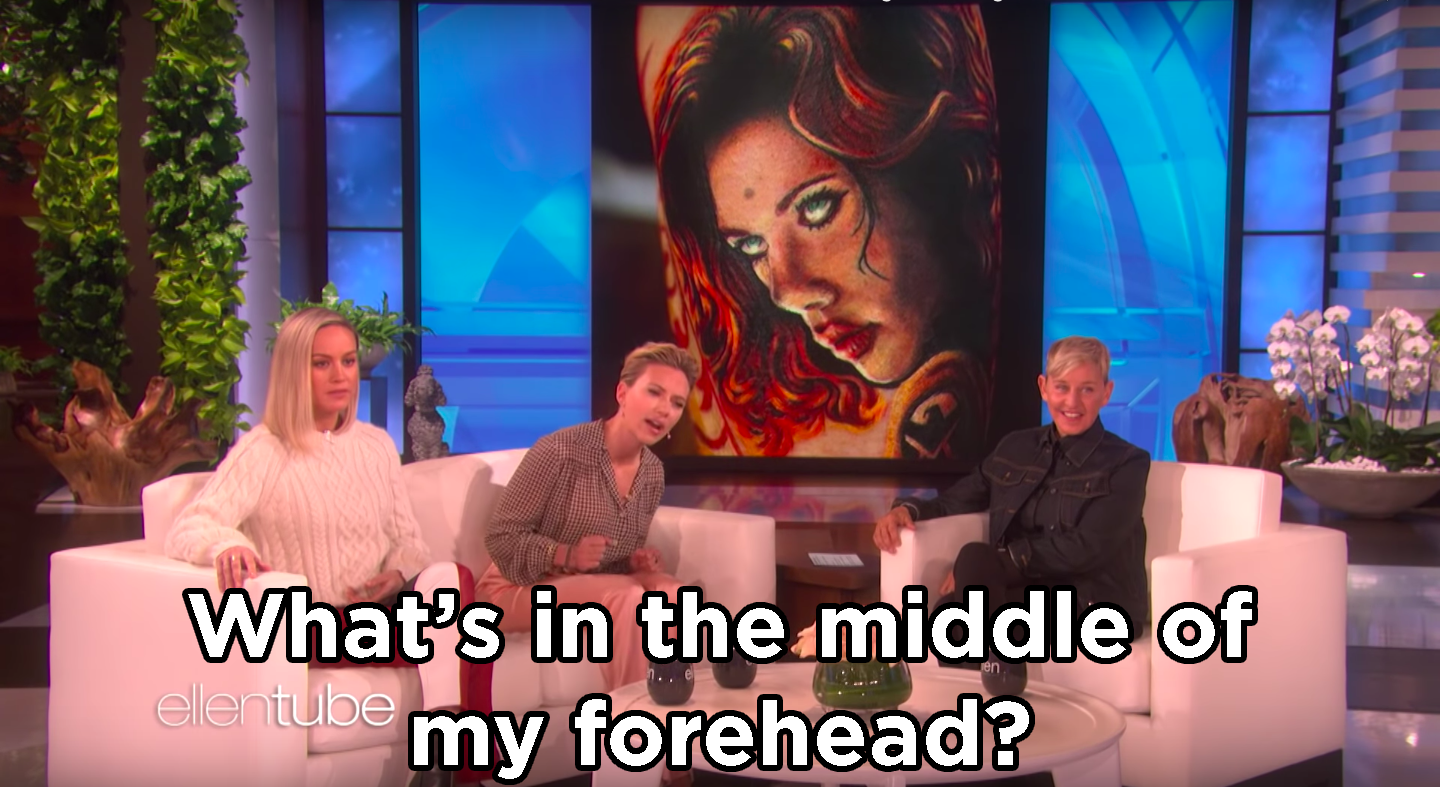 "That's someone's mole that is now on your forehead," Ellen explained.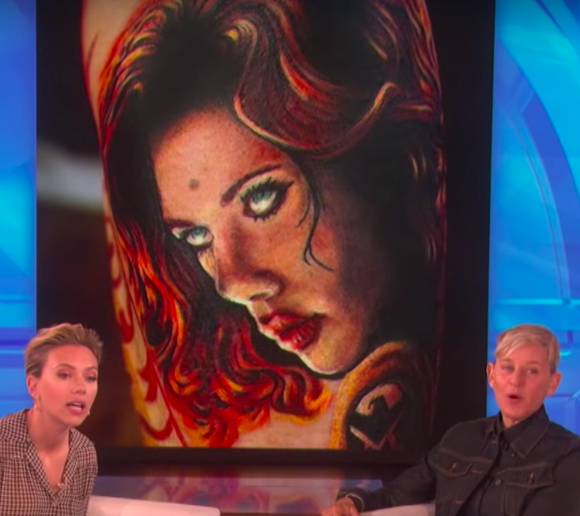 It wasn't all bad, though! The women agreed that Brie looked great in this very intricate Captain Marvel arm tattoo.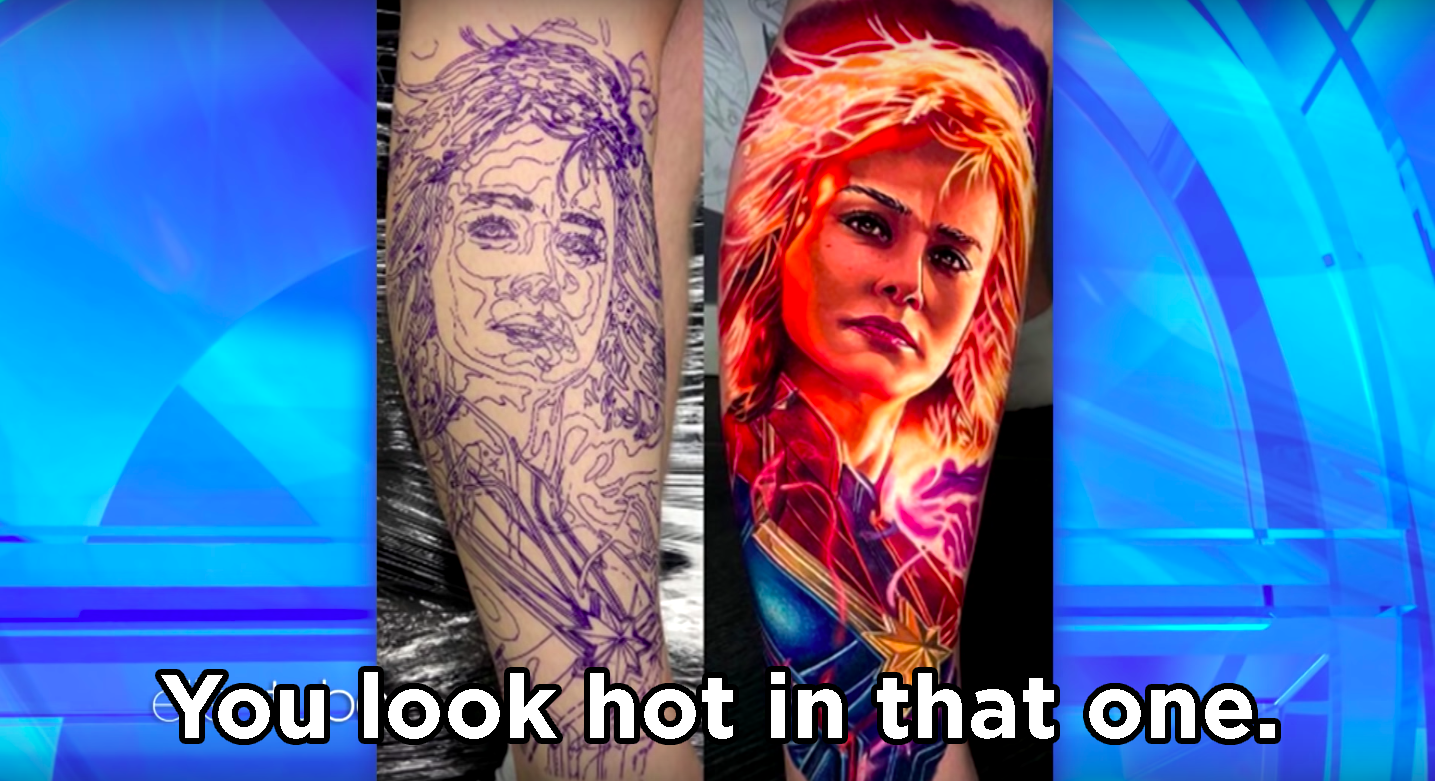 But all in all, the women agreed that having their faces immortalized on fan's bodies was pretty intense.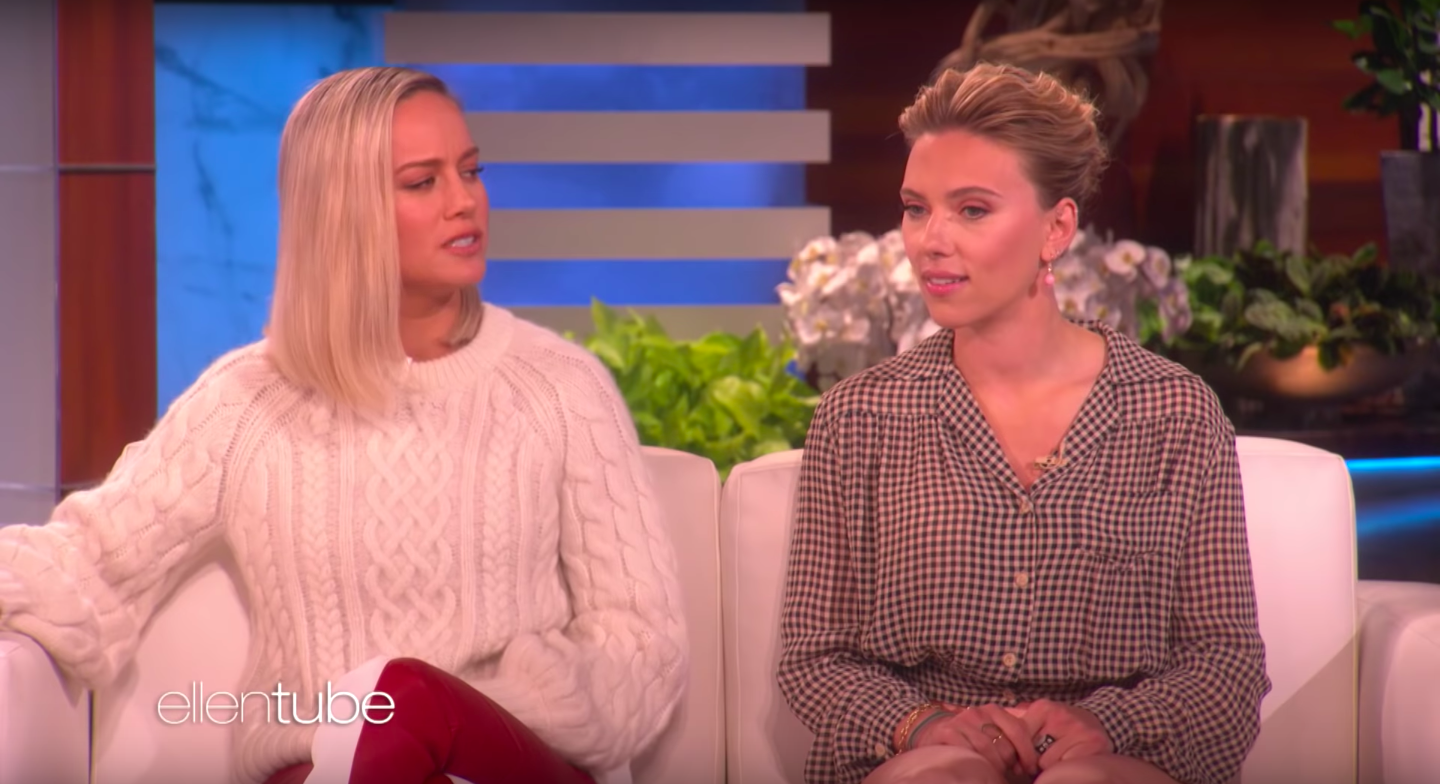 "I feel a new sense of pressure as a person to not be a giant embarrassment to someone," Brie said. "Because that's going to be a lot of work to cover up, if, uh..."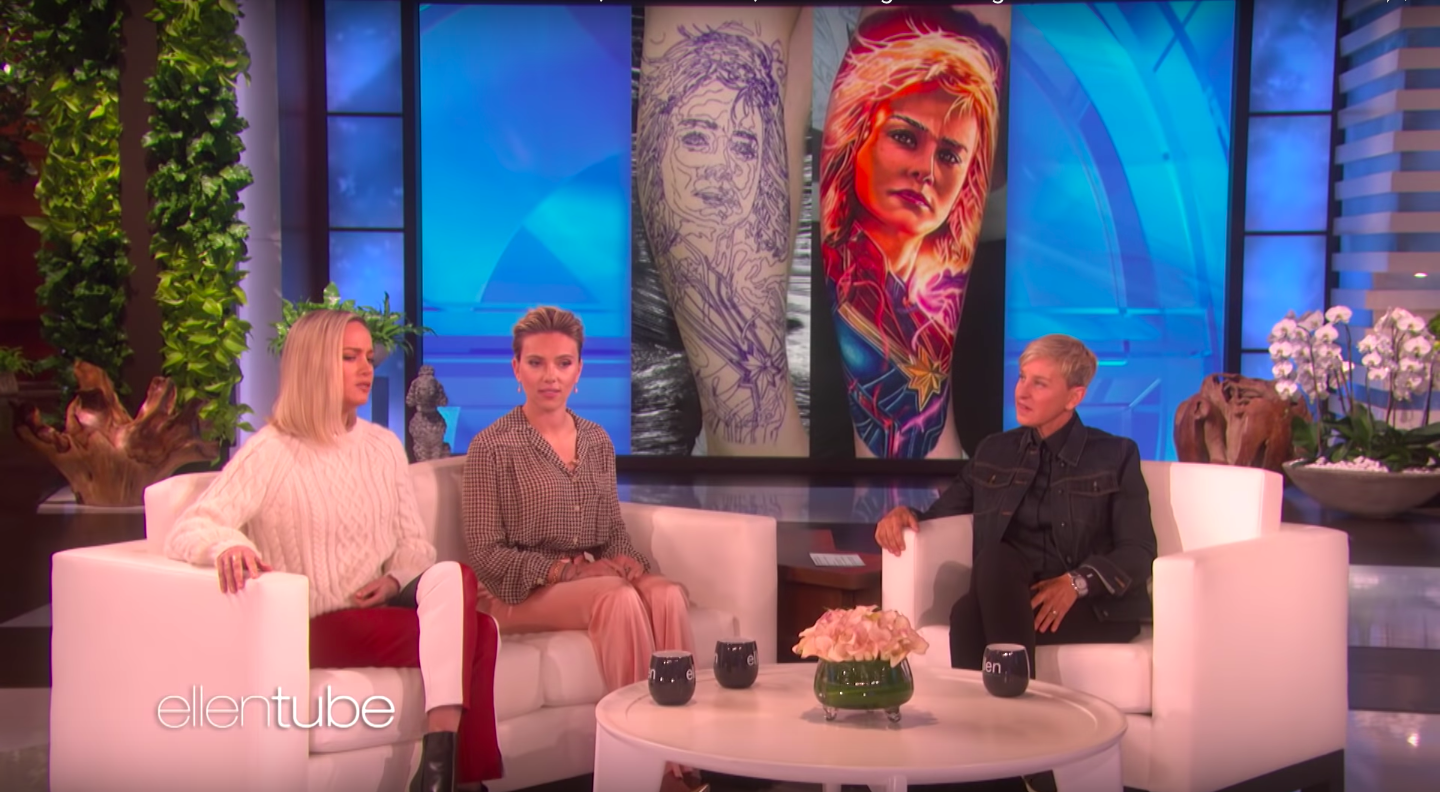 "I feel like you could turn that into Angelina Jolie as Maleficent very easily," she joked.