This year's Met Gala may have been postponed indefinitely due to the coronavirus, but Blake Lively found a hilarious way to honor the event — by revealing something we've never noticed about her past Met Gala looks.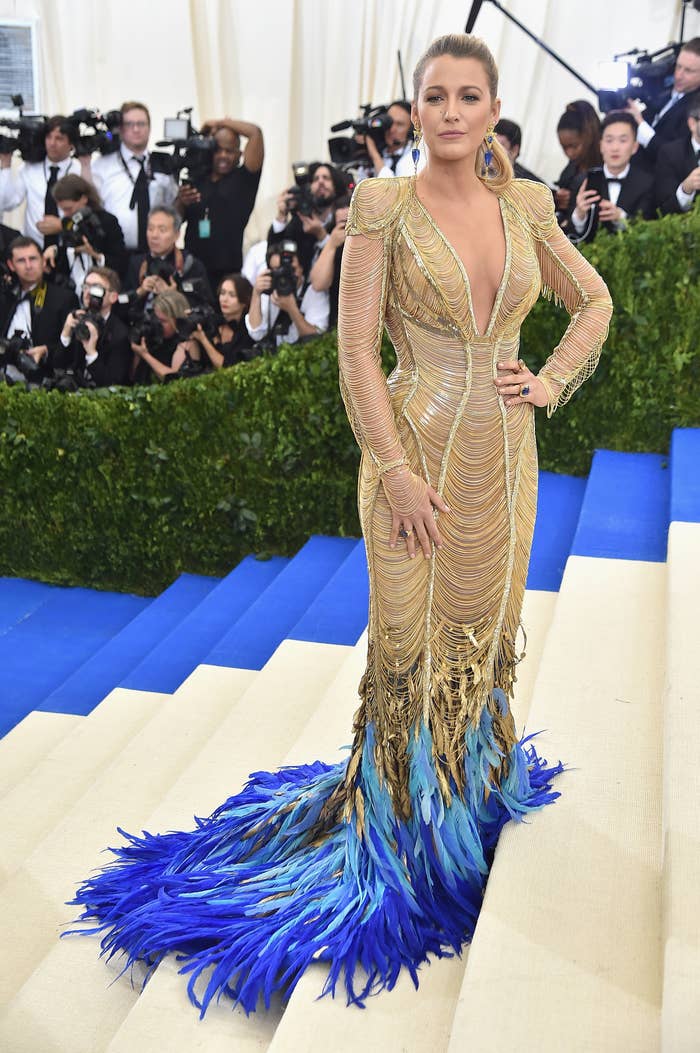 In a slideshow she posted to Instagram, Lively showed how her Met Gala gowns have always matched the event's carpet. And honestly, it's a VERY freaky coincidence how closely she's matched it every year.
Here she is in 2016, wearing a pink and red dress that perfectly goes with the carpet: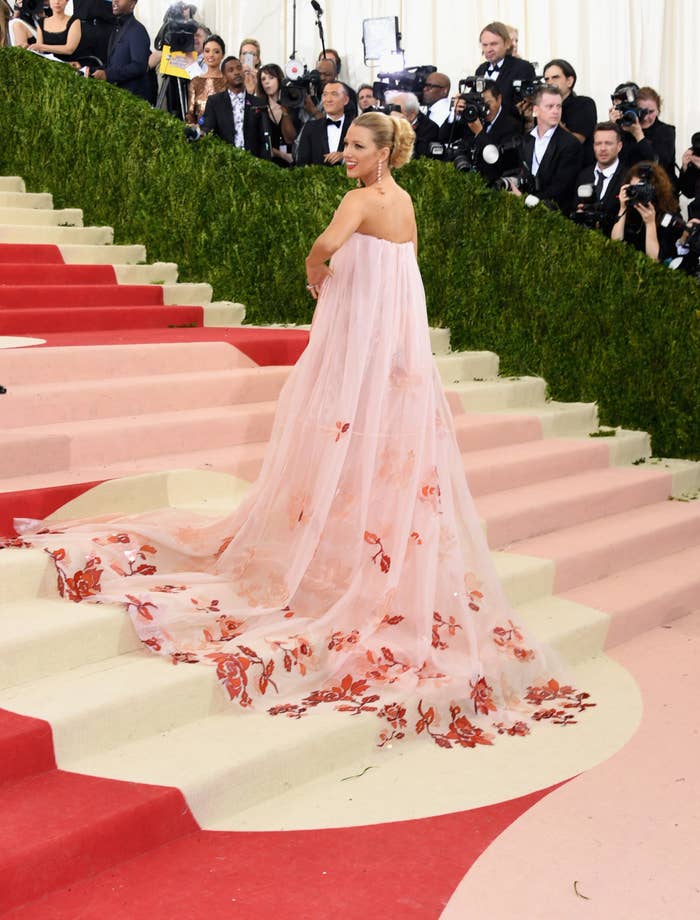 And here she is in 2017 — new gown, new carpet, but somehow still perfectly matching: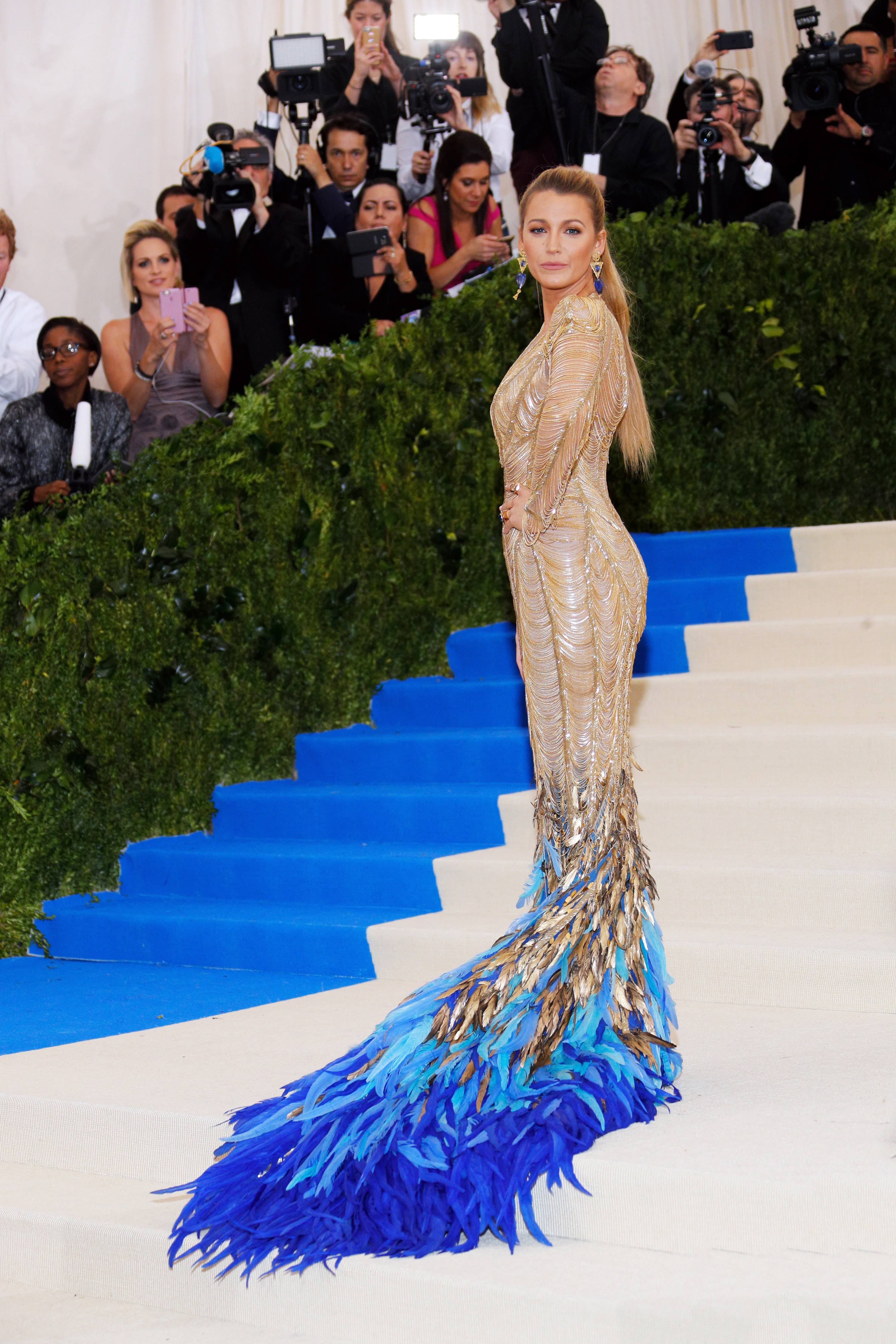 And here she is in 2018, where it looks like the carpet was literally designed for her gown. HOW DOES THIS KEEP HAPPENING?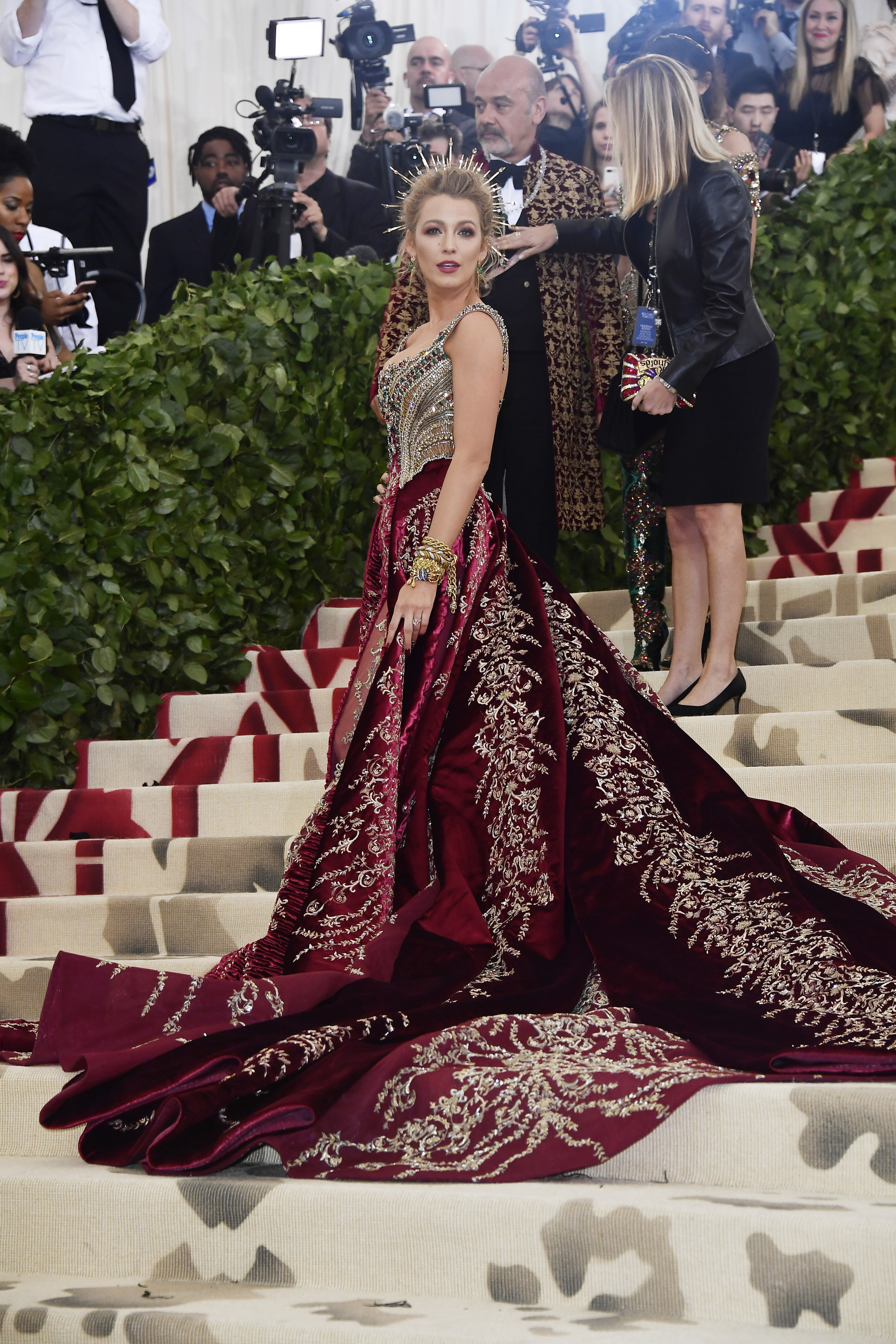 "When the carpet matches the Blakes," she joked in her caption.

Gigi Hadid slid into the comments with jokes:

While Cazzie David asked the IMPORTANT question:

Seriously, HOW did we never notice this? I need to go lie down. Goodbye.