Bill Nye Went Mega-Viral On TikTok After He Shut Down "Anti-Maskers" For Their Fake Science
"This is not that hard to understand, everybody. That's why we have rules about wearing a mask."
You know Bill Nye — he's a science guy!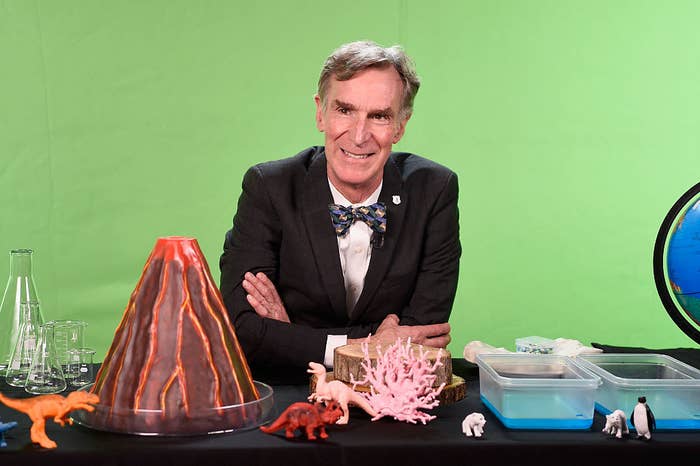 As the COVID-19 pandemic continues to surge throughout the country, Bill Nye has officially HAD IT with so-called "anti-maskers" who refuse to wear face masks in public. And in a video that's now going massively viral on TikTok, Nye perfectly explains why masks are indeed effective at slowing the spread of COVID-19.
"Here's a map of the United States. The red ink shows where people are wearing masks," Bill Nye began.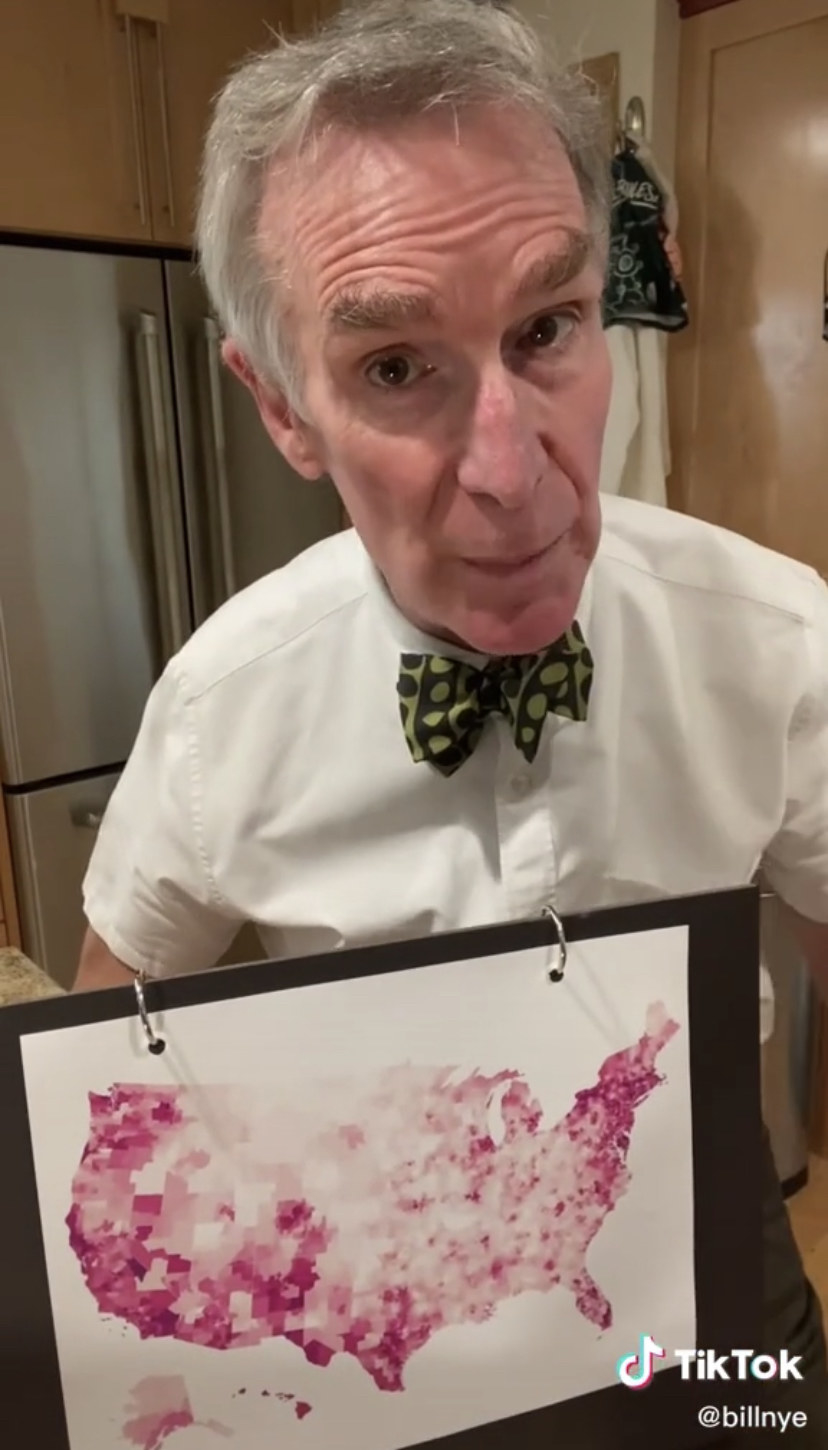 "The black ink shows where people are getting sick with coronavirus. I hope you can see, the fewer the masks, the more the sick."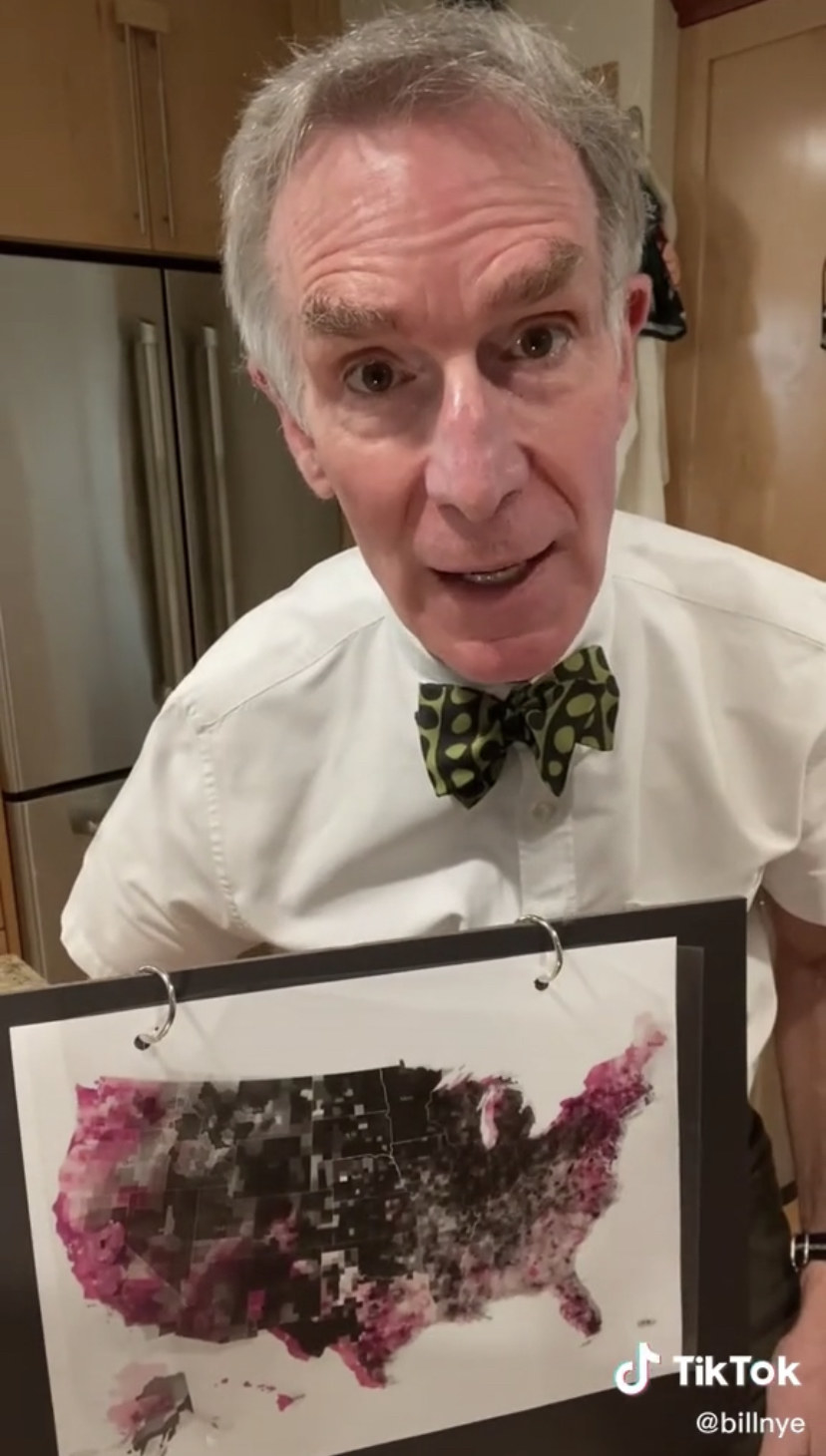 "And there's a perception that the virus can travel through the fibers of a mask, like this red dot," Bill continues, poking a red-tipped stick through a pasta strainer to demonstrate the bogus "science" that so many anti-maskers believe in.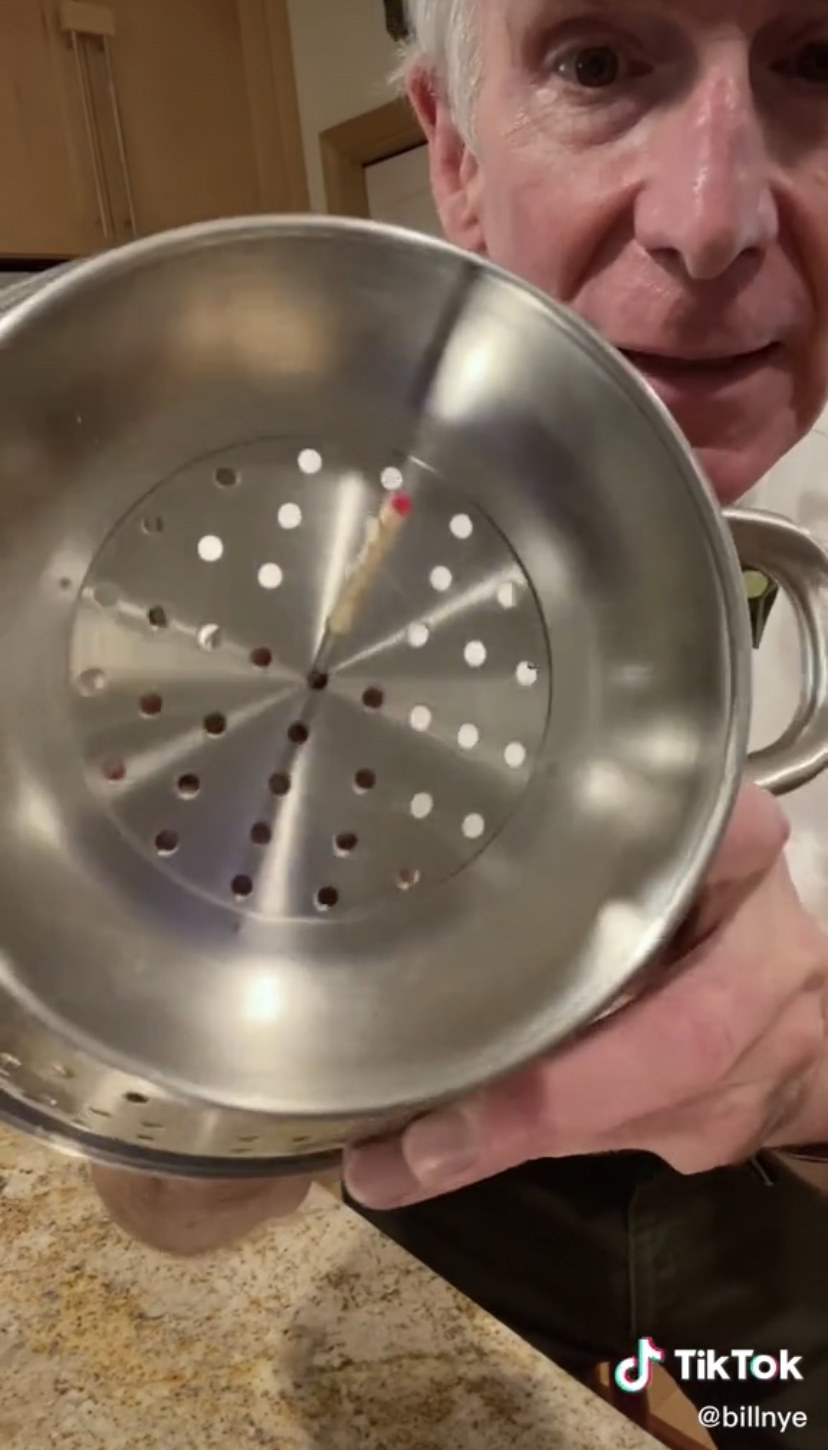 "Because viruses don't travel by themselves. No, they travel in little droplets of spit and snot. And the fibers [of the mask] are a tangle."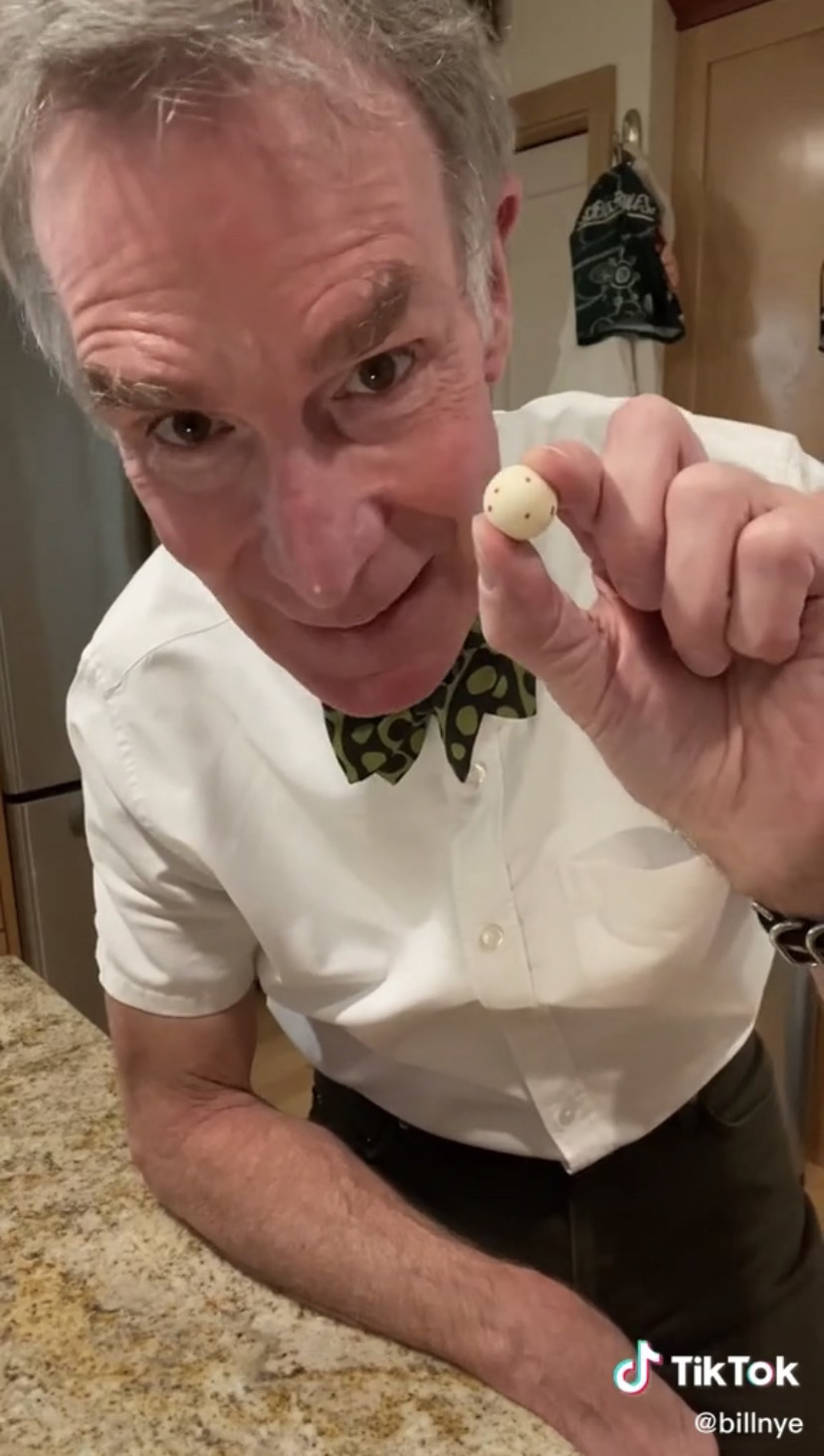 And indeed, when Bill dropped three fake "spit balls" through a board with a bunch of "tangles" on it, all three balls were stopped almost immediately: "So when the droplet gets into the fibers of the mask, it gets trapped. This is not that hard to understand, everybody. That's why we have rules about wearing a mask."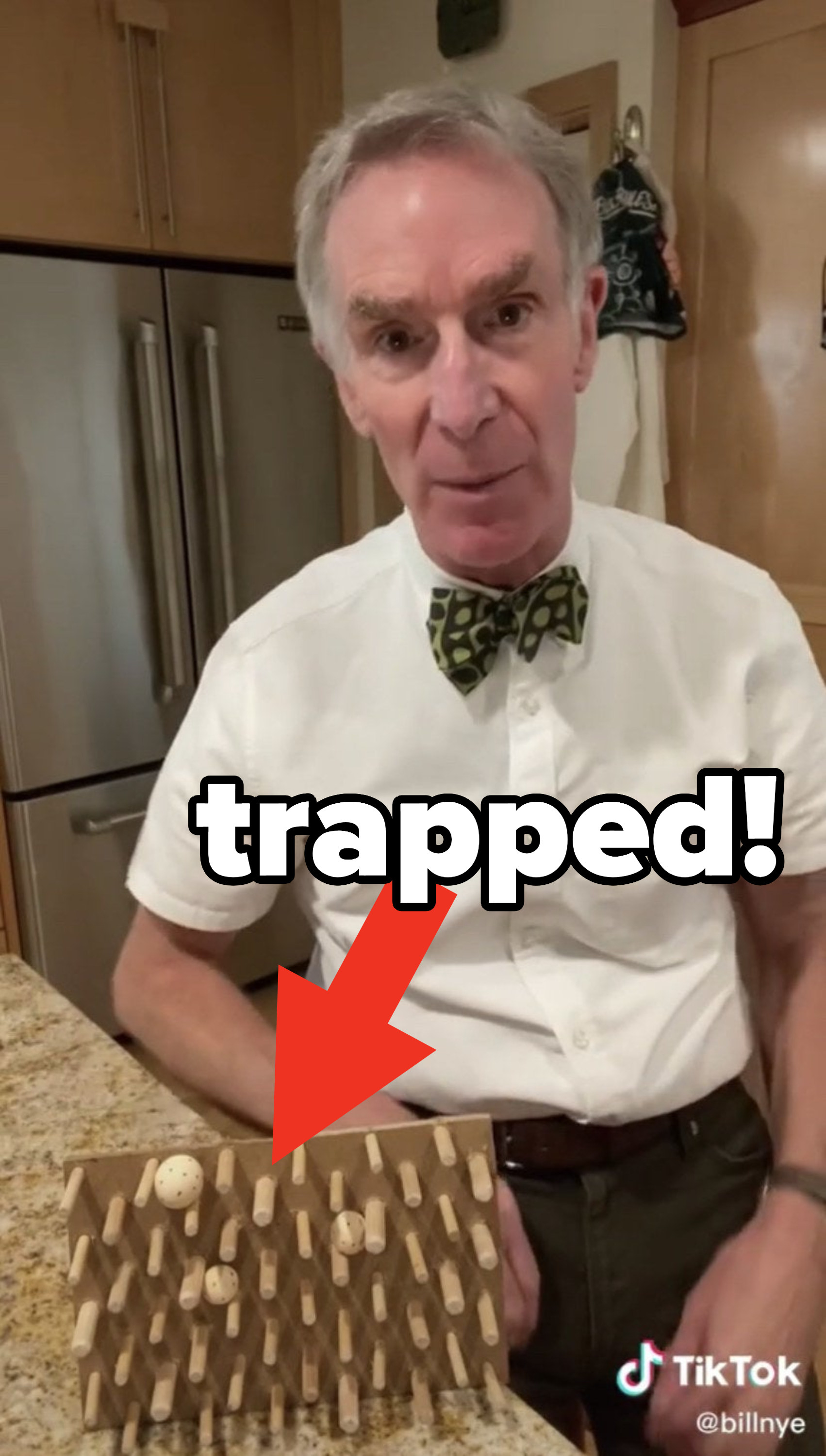 And Bill ended his video with a message for anyone who refuses to wear a mask because they don't want their ~freedom~ taken away: Rules still exist, even in free countries!!!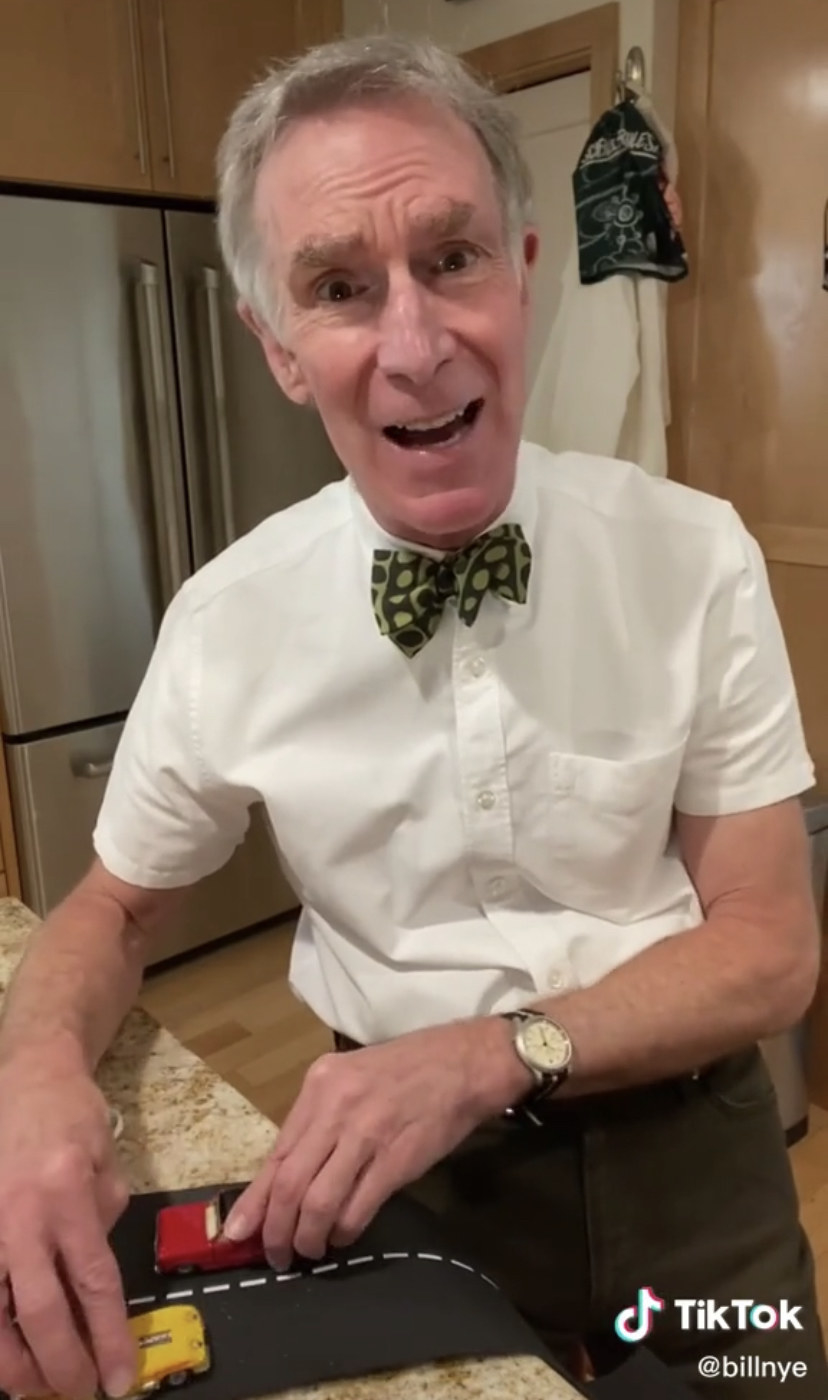 "Now, you know about rules. You pay taxes on the whole road, but you only get to drive on one side at a time. Otherwise..." he then mimicked two cars exploding.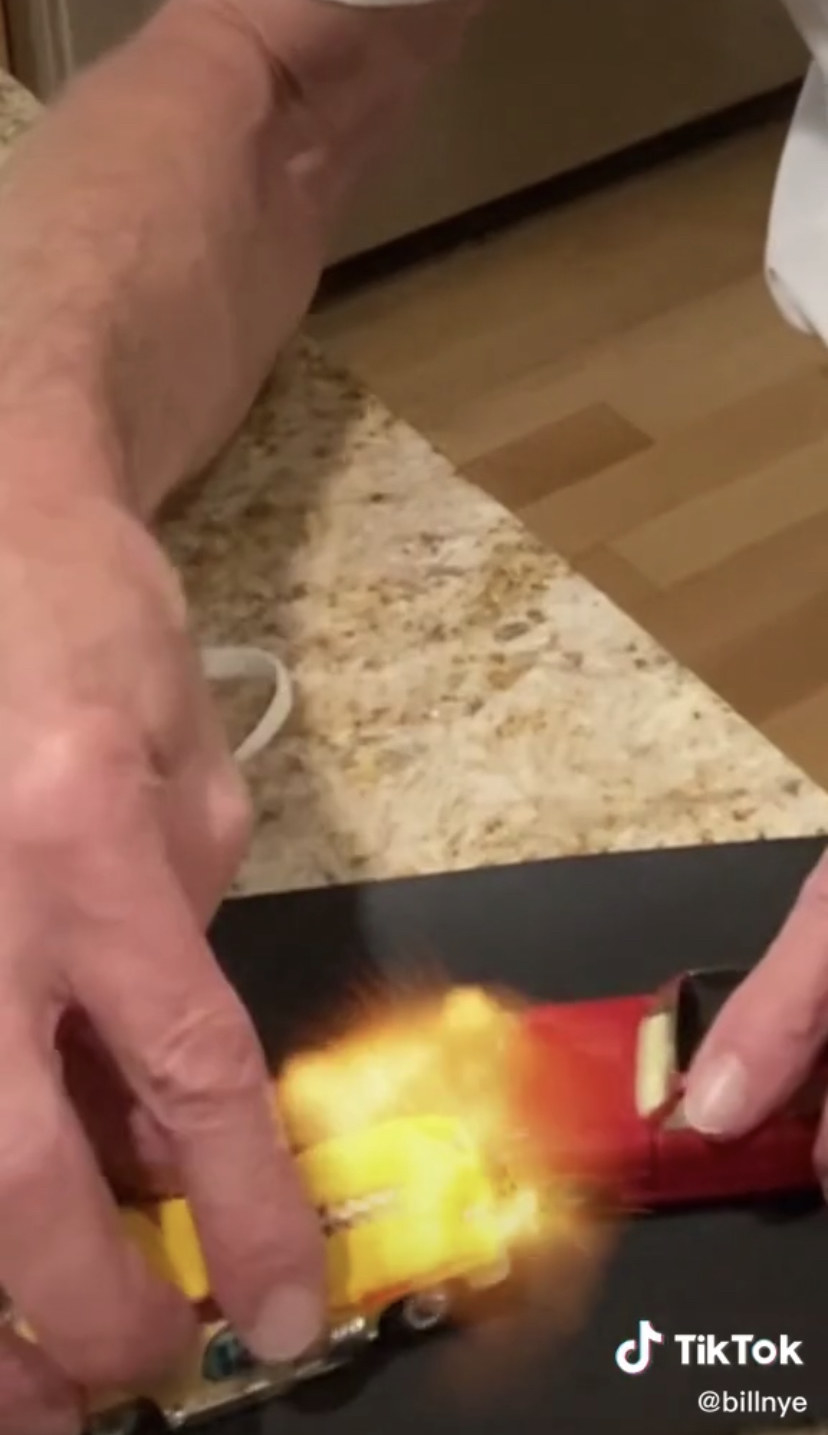 Since posting his video on TikTok this weekend, it's gone ridiculously viral across the platform — amassing nearly 14 million views and 4 million likes in just a few days.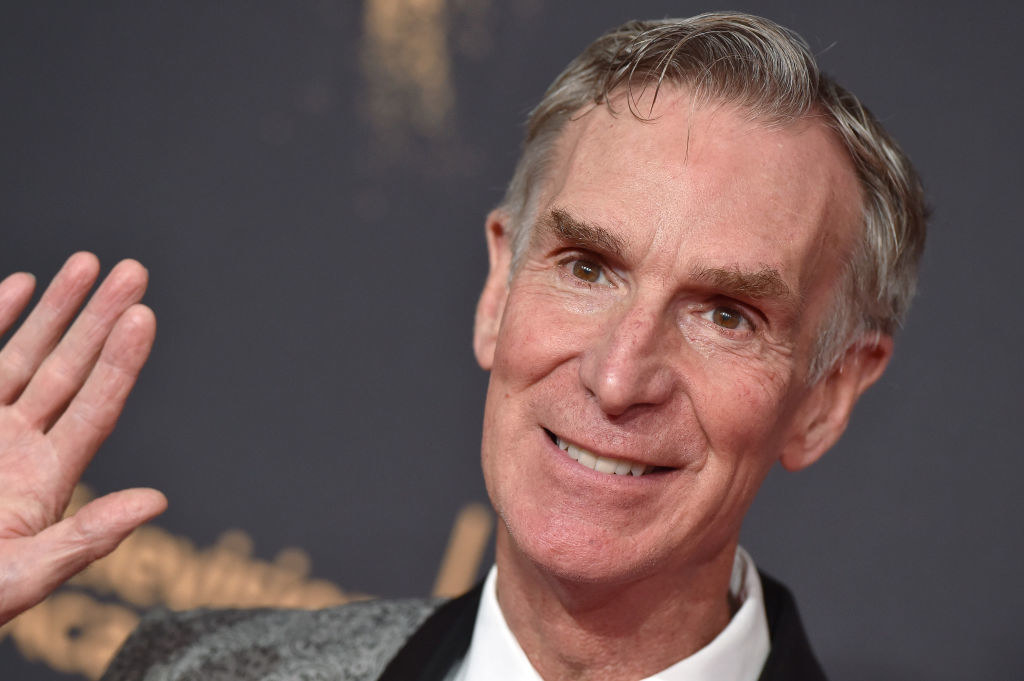 And this is actually not the first time Bill has used TikTok to teach people about the effectiveness of masks! This summer, he went viral for a video demonstrating how masks prevent people from being able to blow out a candle. In other words, yes, they really do stop the spread of respiratory droplets.
Thank you, Bill, for continuing to educate young (and, uh, not-so-young) people about science. You can check out his full video below. And please, for the love of everything, wear a mask when you go out in public.