If you watched Big Little Lies this season, then you should definitely recognize Poorna Jagannathan, who played Celeste's lawyer in those truly ICONIC courtroom scenes.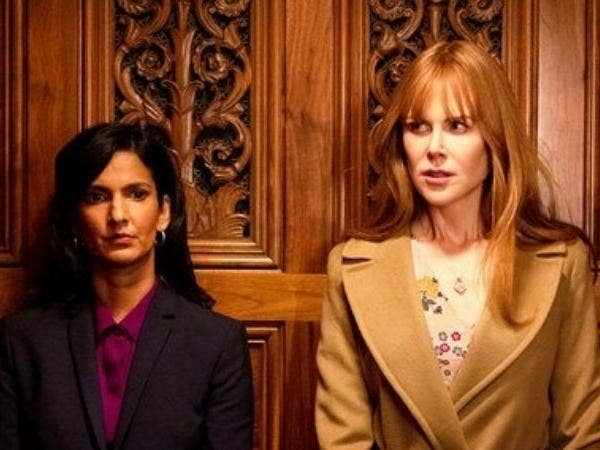 Poorna gave an interview on Vanity Fair's Still Watching podcast, and in it, she made a surprising reveal: One of the show's main characters was supposed to die in the finale.
"I read the script and I watched [the final] episode," Poorna said. "And I was like, 'Oh my god, there might be a Season 3!'"
"It's not the script I got! One character doesn't even make it [in the original]. One character dies. It's a different script."
And according to Poorna, she thinks that HBO getting rid of that character's death might mean a Season 3 is imminent:
This [new] version left the door open on something I thought was definitely closed.
Understandably, Poorna was not allowed to reveal who was supposed to die. So let's THEORIZE...
Maybe Bonnie was going to fulfill her mother's prophecy and walk into the ocean to drown?
Maybe Renata's baseball bat freakout was supposed to end a whole lot worse for her husband, Gordon?
Maybe Ed and Nathan's weird tensions were finally gonna explode into a fatal brawl?
Maybe Mary Louise was supposed to snap after losing the custody battle and go on a Monterey-wide killing spree???
The possibilities are endless!!! Simply endless!!! But let's be honest: It was probably gonna be Bonnie.