Ready for a little FUN FACT about our lord and savior, Beyoncé?
Well, Beyoncé just collaborated with Ed Sheeran on a remix of his single, "Perfect." So when Entertainment Tonight caught up with him at the iHeartRadio Jingle Ball this week, of COURSE they wanted to know what it was like working with Queen Bey.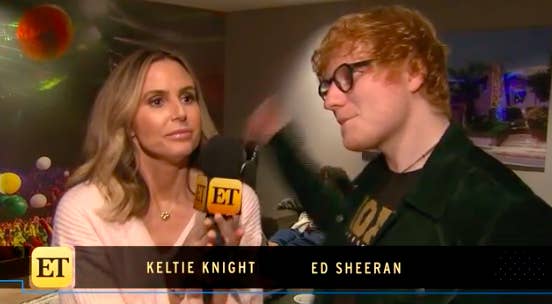 And he ended up sharing a fact about Beyoncé that I am low-key obsessed with: Apparently, she changes her email address every single week. Because of course she does!
"I have an email address that I email [to contact her] — um...that actually changes every week," he said with a laugh.
"She's very good at [hiding]...It's kind of like what I aspire to be, I think."
Okay, so when you're Beyoncé-level famous, it totally makes sense that you'd have to change your email from time to time. BUT EVERY WEEK???
Ed also revealed that Beyoncé recorded her vocals in one take. An icon!
Anyway, it's Sunday, which means Beyoncé is probably changing her email address as we speak. Blessed!