Beyoncé And Leslie Jones Took A Selfie Together And It Belongs In A Museum
"I was so nervous!!"
And you probably know selfies, too.
Well, combine all three, and you get PURE MAGIC.
Leslie posted the selfie last night after SNL's 43rd season premiere. Jay-Z was the musical guest, hence Ms. Carter's appearance.
"I take the worst pics ever!!" Leslie captioned the pic. "Thank God Beyoncé is just fucking beautiful!! Thanks for pic Queen B!! I was so nervous!!"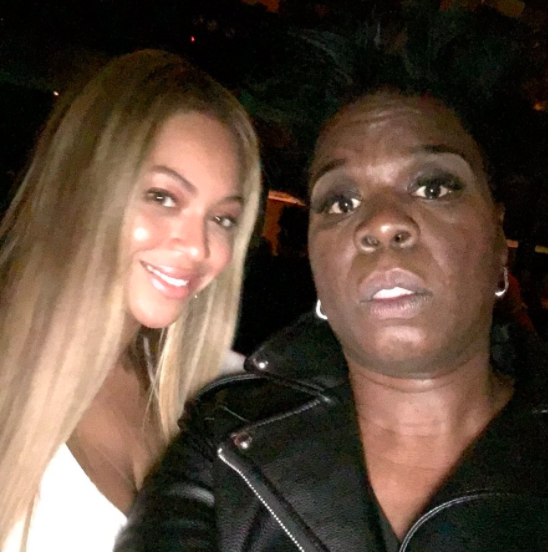 Leslie also got a pic with Jay-Z. She looks ~slightly~ more excited about it than he does.
This shit belongs in the Louvre!!! Mona Lisa is shaking!!!