This is Ariana Grande. You know her, you love her.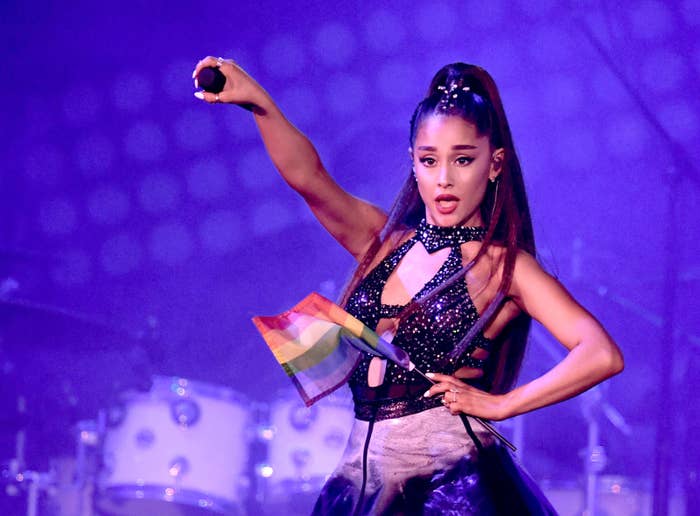 And this is a man named Piers Morgan. He's a former reality television contestant.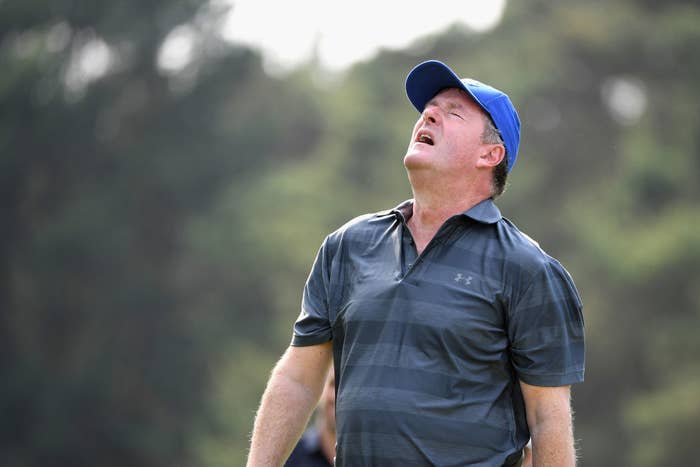 This week, Piers Morgan was out in the world doing his usual thing of being gross for attention, when he messed with the wrong damn woman — Ariana's mother, Joan.
It all started when Piers tried to pick a fight with Ellen DeGeneres, in hopes it would get people to click on his blog.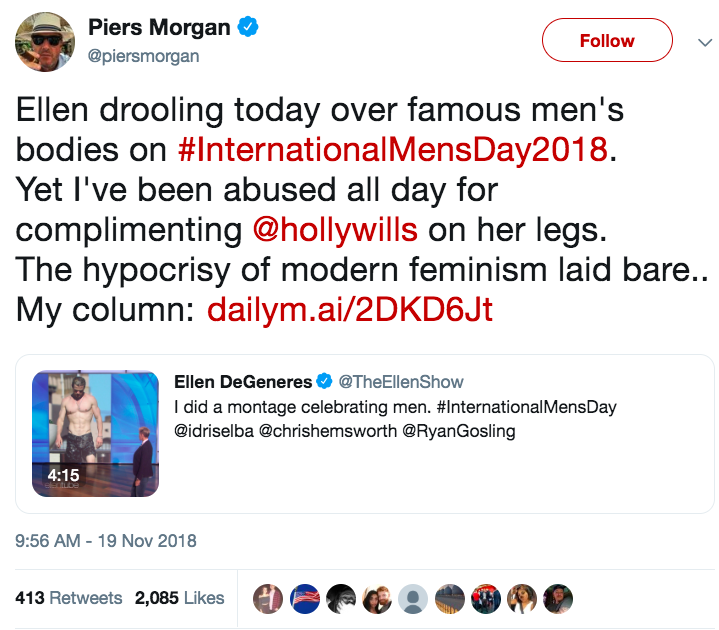 When that didn't work, he moved on to slut-shaming Little Mix — attacking them for posing nude, accusing them of stealing the idea of posing nude from the Dixie Chicks, and asking Jesy Nelson to "put some clothes on."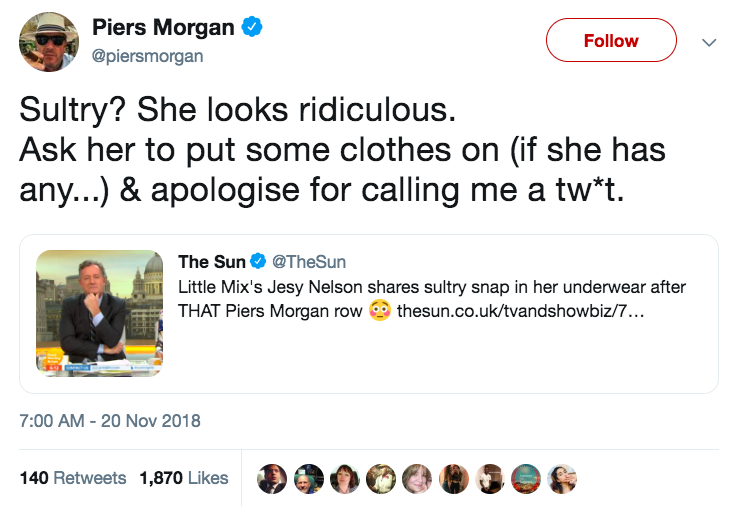 Well, Joan Grande was NOT having it.
Piers Morgan, delighted to have been acknowledged, eagerly replied that Little Mix was using nudity to sell their records.
And, unfortunately for Piers, Ariana had TIME.
She showed her love for Little Mix and Ellen.
And she had some words of advice for Morgan's career, or, as she put it, "what's left of it."
She also was quick to point out his hypocrisy on the nudity issue, since Piers himself once posed nude in hopes it would get people to click on his blog.
And finally, in true Ariana form, she concluded her message with:
THANK U FUCKIN NEXT indeed. Happy Thanksgiving, y'all!!!