Ariana Grande just debuted her look for tonight's Grammy Awards — and holy tulle, it was GIGANTIC.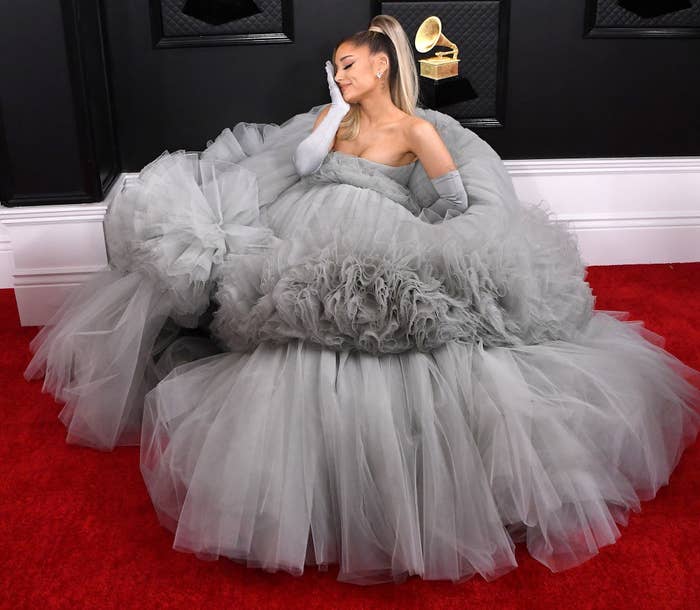 It's just ruffles and tulle, ruffles and tulle, ruffles and tulle, all the way down.
She completed the look with gray opera gloves and her characteristic high ponytail, dyed blonde for the occasion.
Honestly, I'm kind of obsessed with the look?!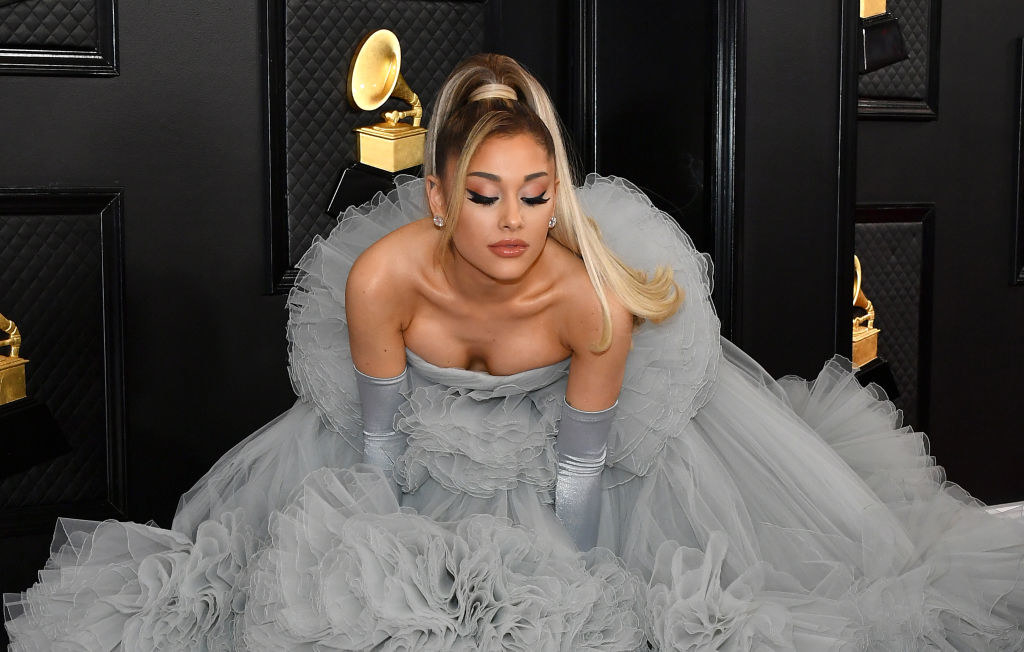 It's so POOFY and dramatic!!!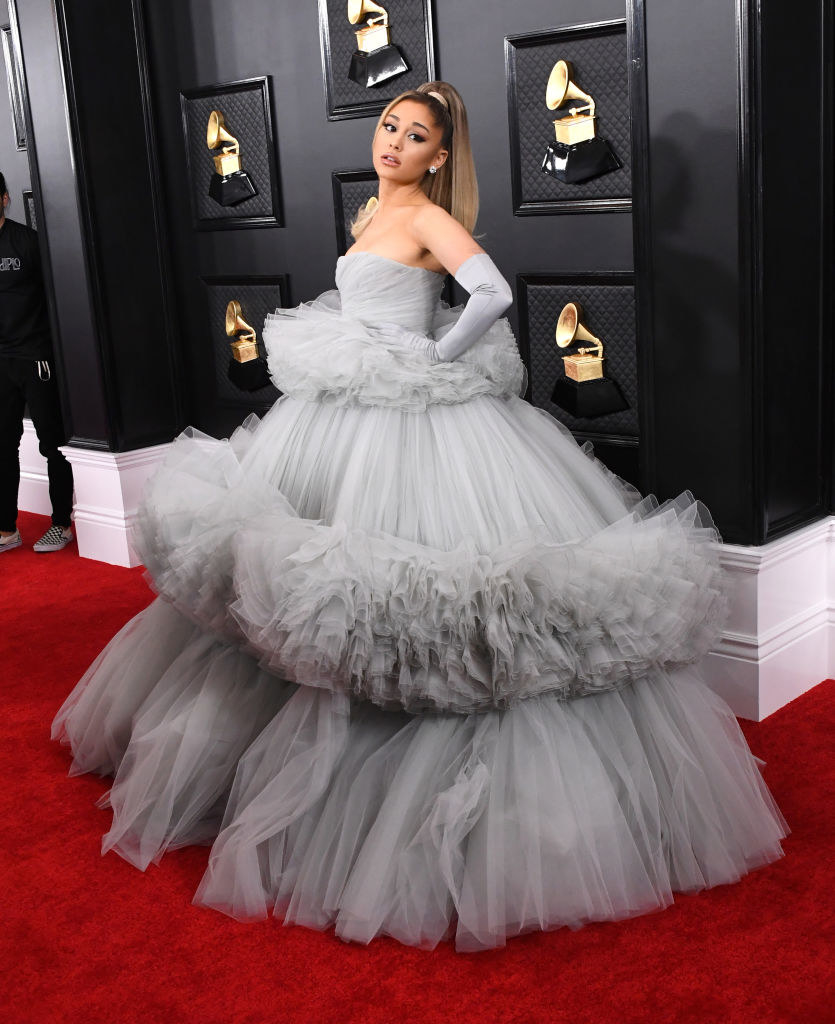 And it looks stunning on E!'s slow-motion cameras. SO MUCH TULLE.
Grande's stylist, Law Roach, revealed to E! that he burst into tears when he first saw Ari in the dress, and that's why she ended up choosing it:
The moment [Ariana] tried this on, he burst into tears and she was like, "Well, this is the dress then."
And she wasn't done there! Immediately after leaving the red carpet, Ariana posted this selfie on Instagram, wearing what appeared to be a different outfit, and cryptically captioned it "next."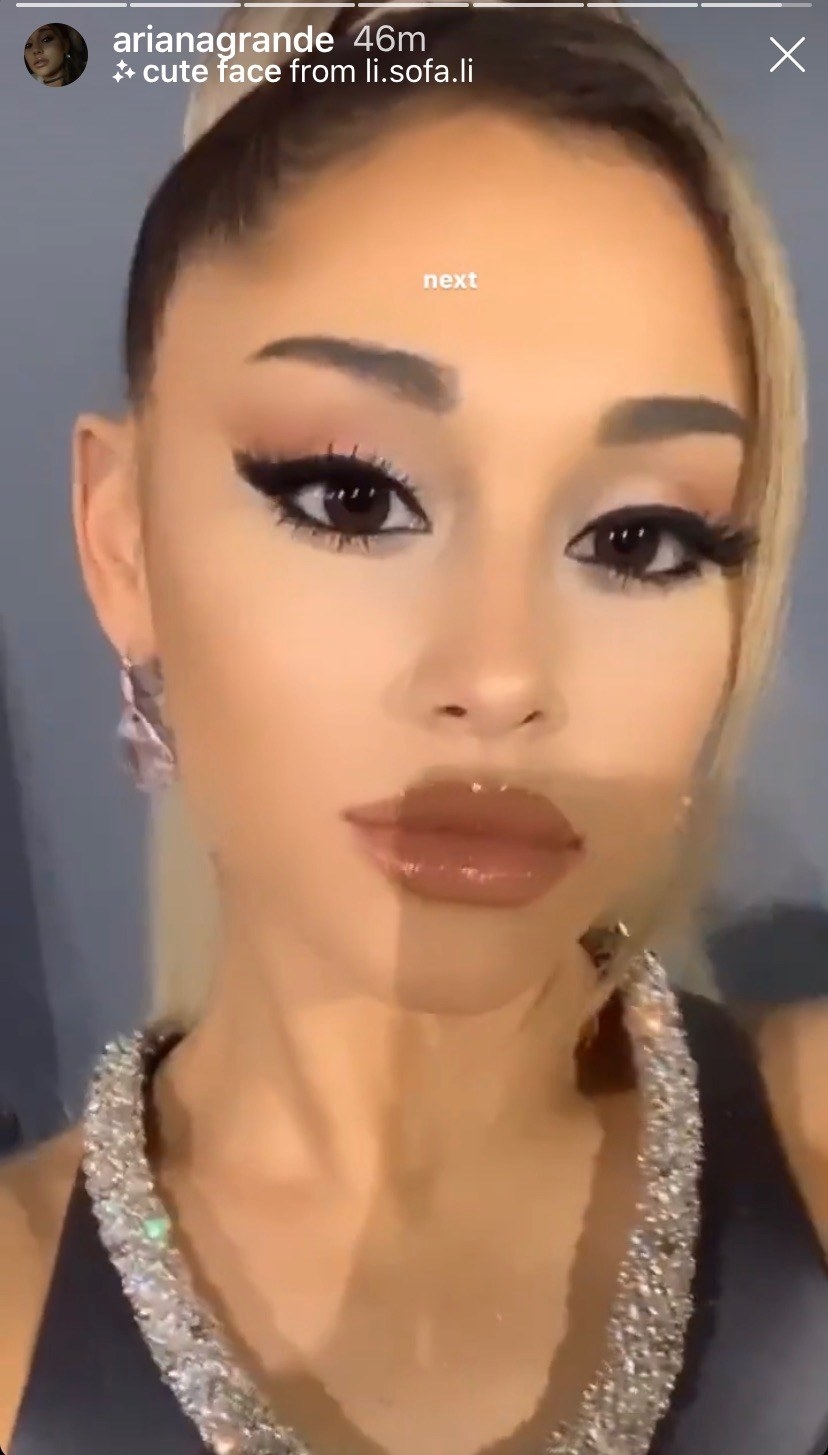 Minutes later...she revealed a SECOND look.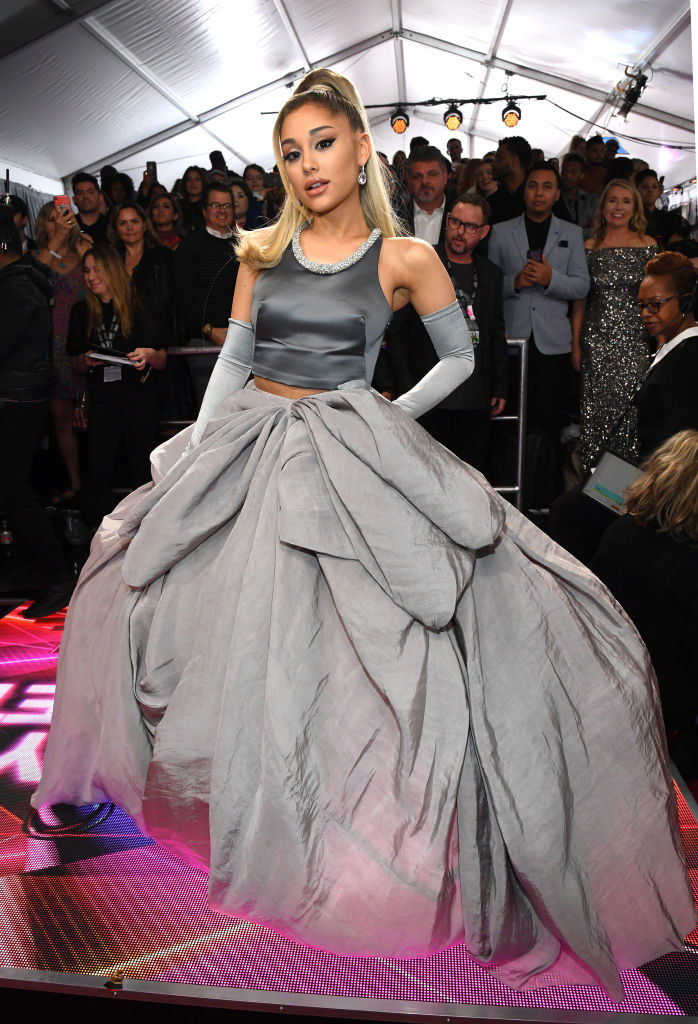 Was this hiding underneath all that tulle the whole time, or did she do a wardrobe change?! The world may never know.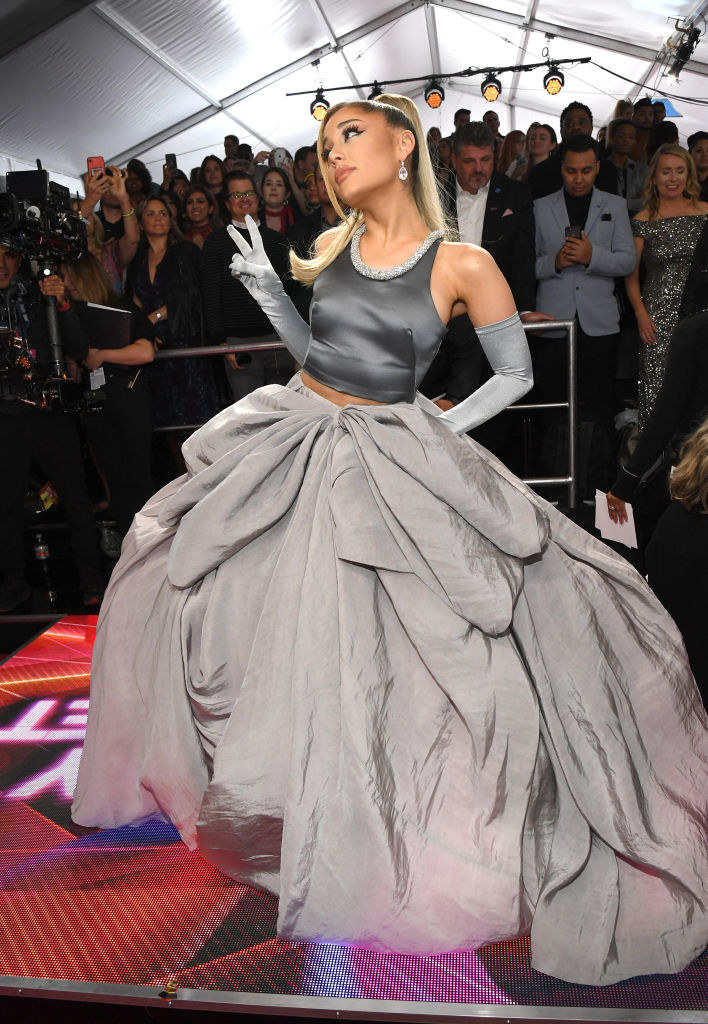 In any event, we love a dramatic reveal.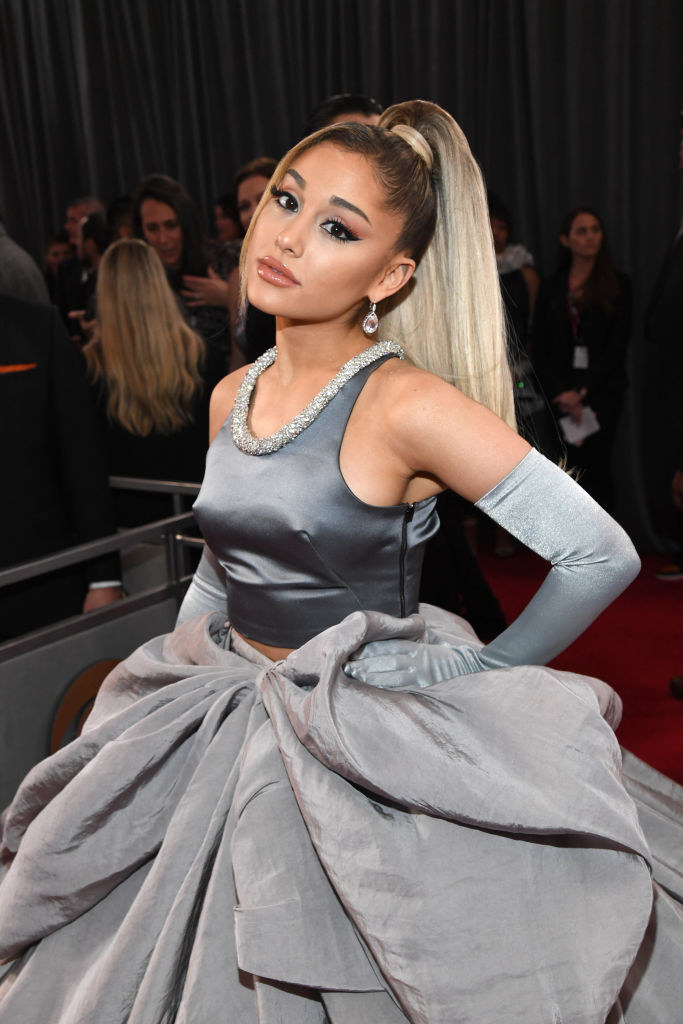 Ariana, we bow down.