This Behind-The-Scenes Video Of Alex Trebek Cursing On "Jeopardy" Is Going Viral, And It's Amazing
What a legend.
This weekend, the world was absolutely devastated by the news that Alex Trebek, the legendary host of Jeopardy, died after a long battle with pancreatic cancer.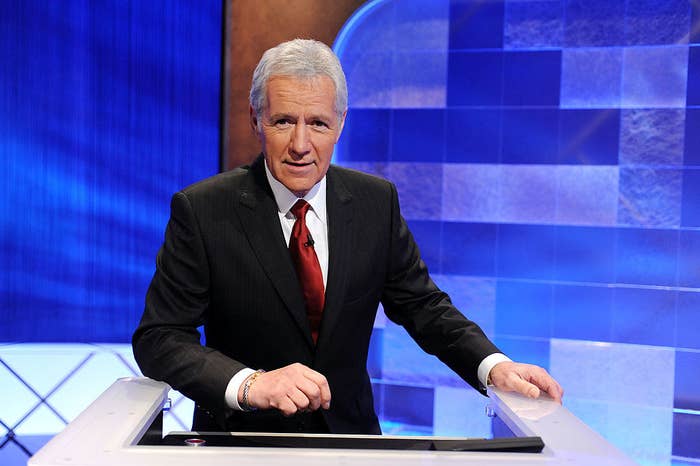 In the wake of the news, former Jeopardy contestants, longtime fans, and celebrities alike have been posting tributes to the beloved host.
But one tribute in particular is now going viral across the internet: a supercut of Trebek swearing like a sailor while attempting to shoot promos for his show, posted by the Twitter account @foundfootage.
In the video, Trebek is trying to get through various ad spots for a since-canceled telephone version of Jeopardy — but he keeps cursing in exasperation at the ridiculousness of what he's saying.
"So keep watching Jeopardy, 24 hours a day, and call this number—" he says in one take, before cutting himself off. "Ya dumb son of a bitch, you don't watch this 24 hours a day..."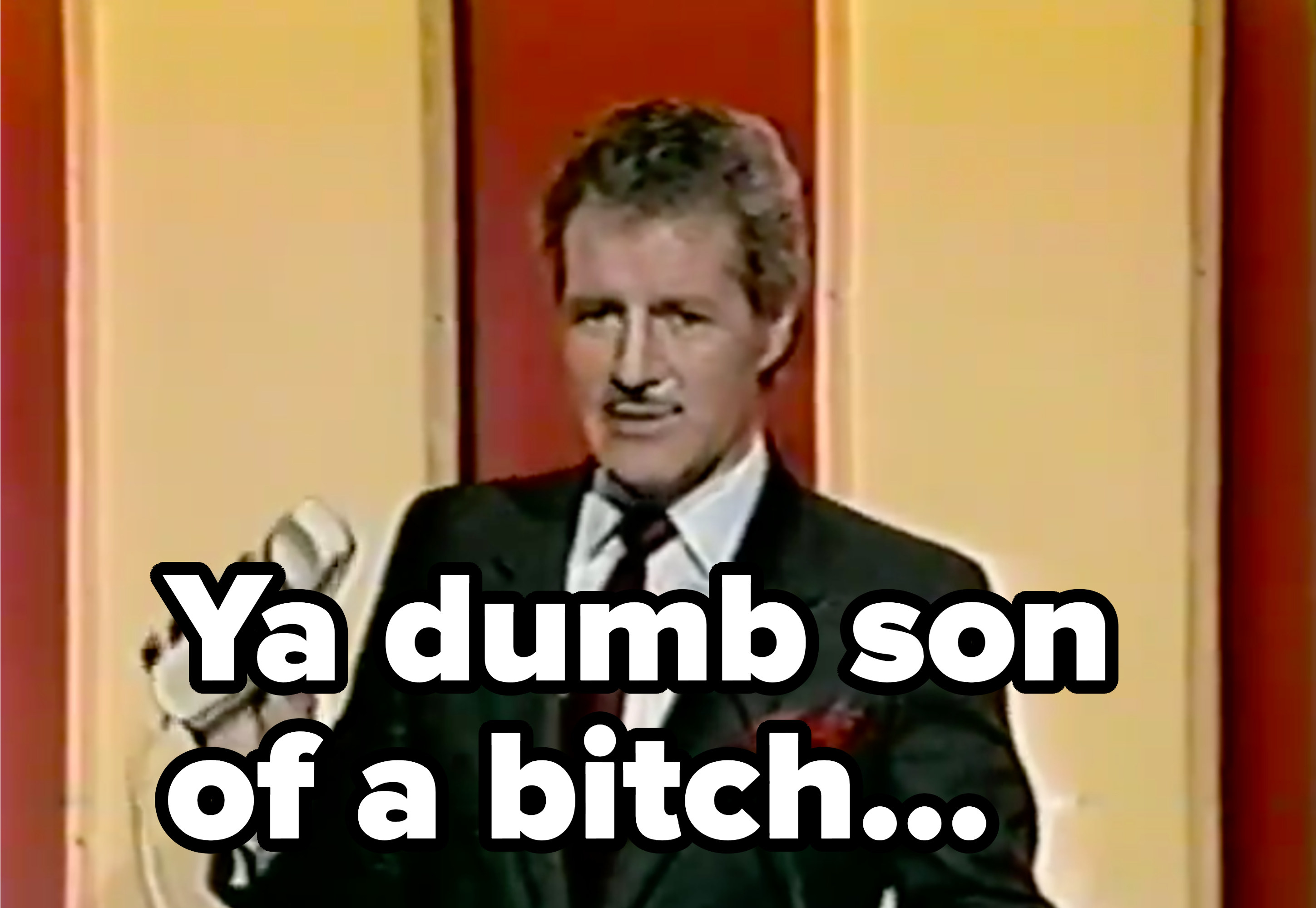 In other clips, he utters a "fuck," an "oh shit," and, when asked by an offscreen director to do one more take for the editors, he drops a very pointed "fuck 'em."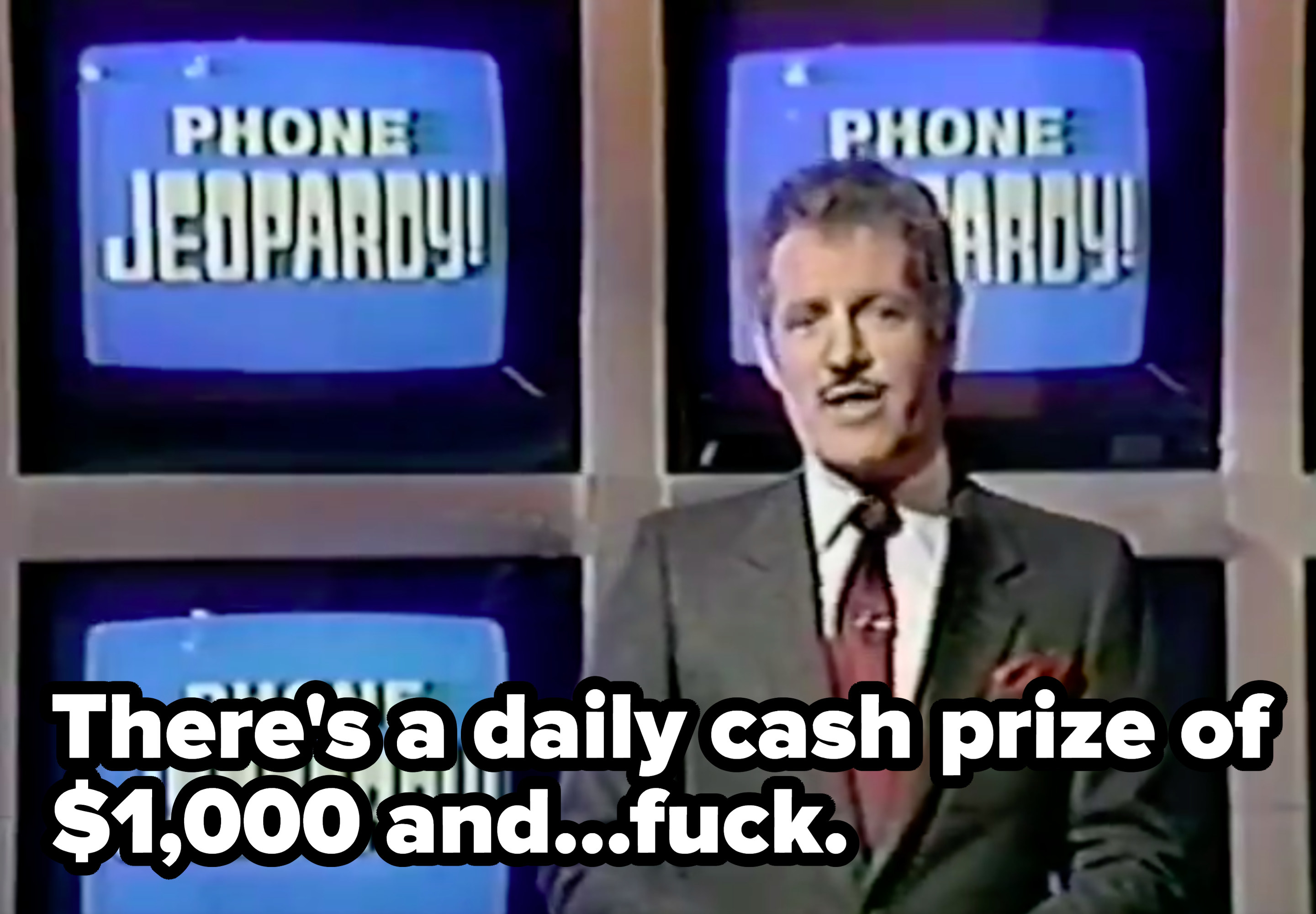 And while it might be surprising to see the typically poised Trebek dropping f-bombs left and right, people on Twitter are absolutely loving it.
His iconic delivery of the phrase "fuck 'em" was immediately turned into a GIF.
And the video prompted this former Jeopardy contestant to share an incredible Alex Trebek cursing story of her own:
Fuck 'em. What a legend. We'll miss you, Alex.
You can check out the full video below: