If you spent any time online over the past weekend, perhaps you heard that some big drama was going down on 50 Cent's Instagram page.
Long story short, the rapper has been engaged in a bitter (and very public) feud with some reality TV folks. It is a TRULY WILD journey, so let's break it down together.
There are three key players involved in this saga. The first, of course, is 50 Cent.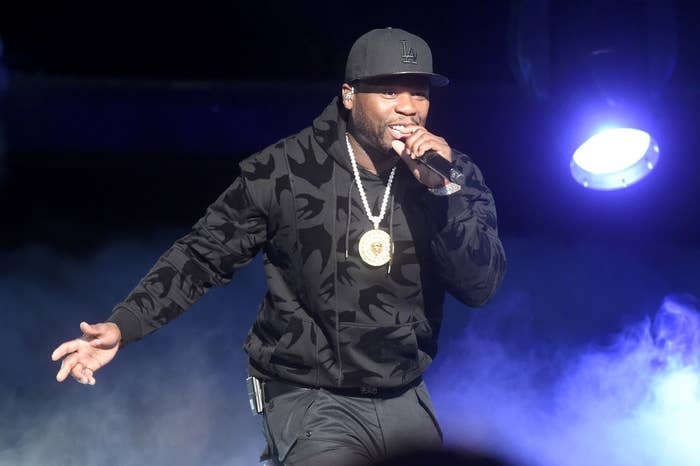 The second player is Lala Kent — a cast member on Bravo's Vanderpump Rules. One of Lala's key storylines on the show is that she's engaged to an older, wealthy film producer. She's very open on the show about how she enjoys being with a man who has $$$.
The third and final person in this story is Randall Emmett — the ostensibly rich dude Lala is engaged to. Randall has a few big producer credits to his name, most recently the infamous gangster flop, Gotti. Randall ALSO happens to be a producer on Power and Black Mafia Family — two television projects starring...50 Cent.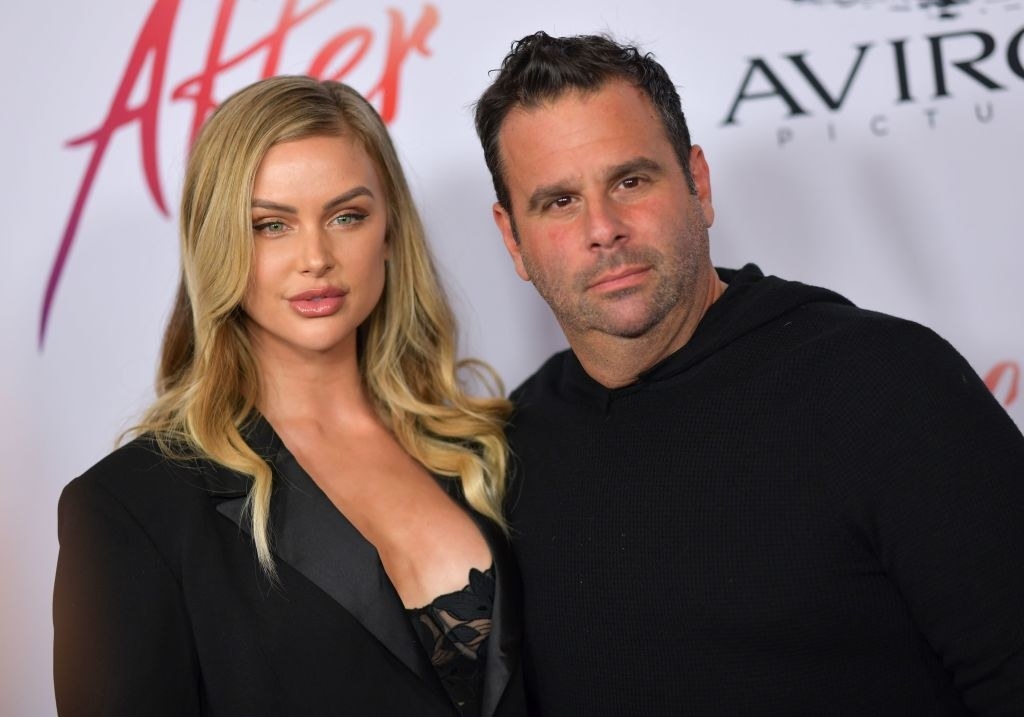 K. So here's where the trouble starts: Randall apparently owed 50 Cent one million dollars (ahem, 100 million cents) over some unnamed business deal.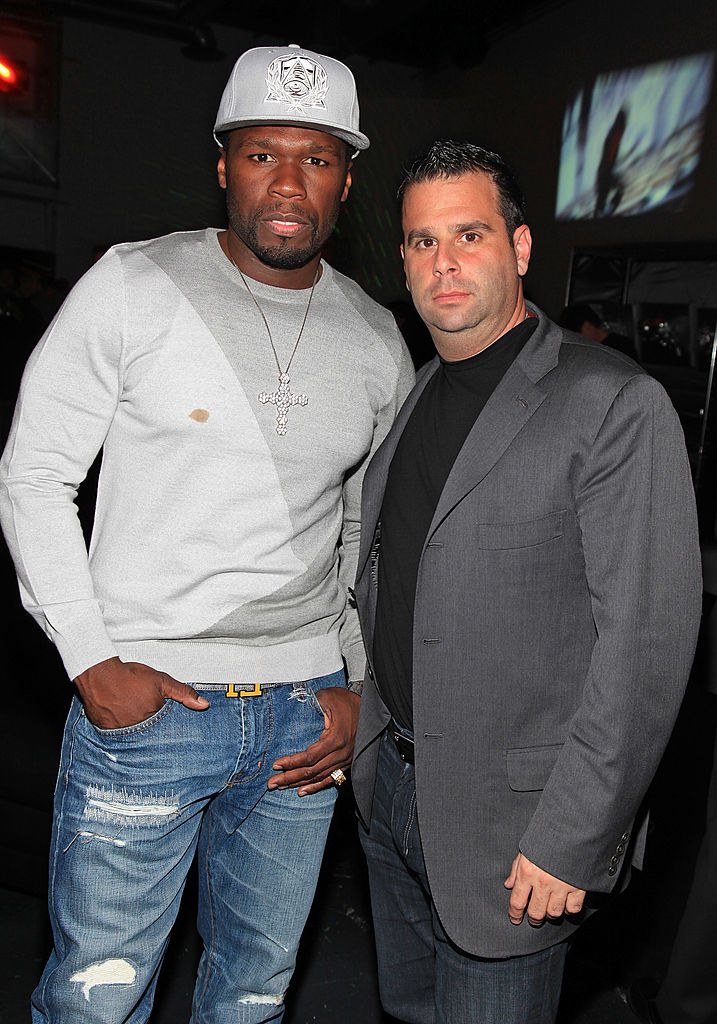 And apparently 50 Cent didn't take too kindly to the fact that Randall was living large on reality TV — showering his girlfriend with private jets, fancy houses, and designer labels, when he still owed the rapper such a massive sum of money.
So on Friday, 50 Cent posted a clip from a recent episode of Vanderpump Rules on his Instagram page, in which Lala joked about using sex with Randall to get a Range Rover and a role in a movie.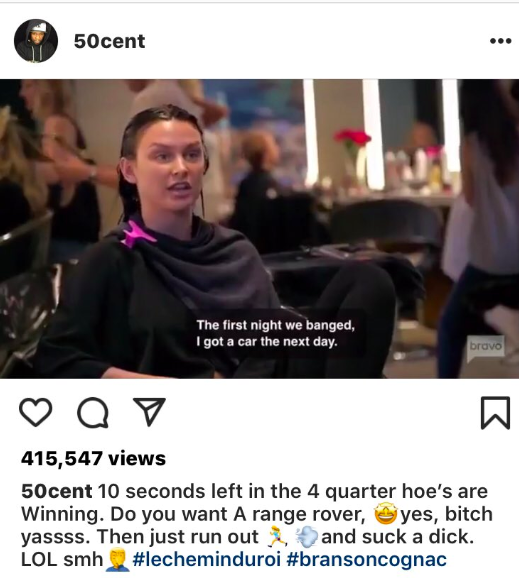 50 followed up his post with some derogatory comments about Lala, and compared Randall to Harvey Weinstein. This prompted Lala to chime in on her own Instagram, where she said that 50 Cent's comments served to "diminish the validity of the #MeToo movement."
But all of this was only the beginning. Because then Randall started texting 50, profusely apologizing and telling the rapper he was headed to the ER because he felt like he was having a heart attack. He begged 50 Cent to stop posting things on Instagram. 50 posted all of those texts on Instagram.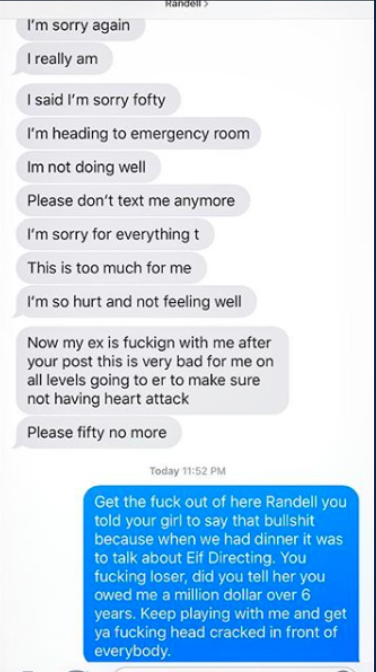 And in the caption, he wrote that Randall had until Monday to pay him back his $1 million.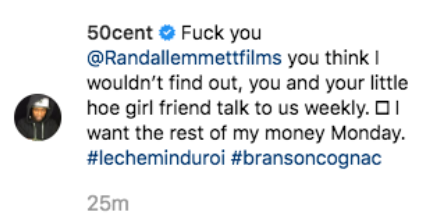 Randall texted more apologies, and said he wanted 50 Cent to be in his wedding to Lala. 50 declined that invitation. Randall wrote back, in a typo that he must really regret right now, "I'm sorry fofty."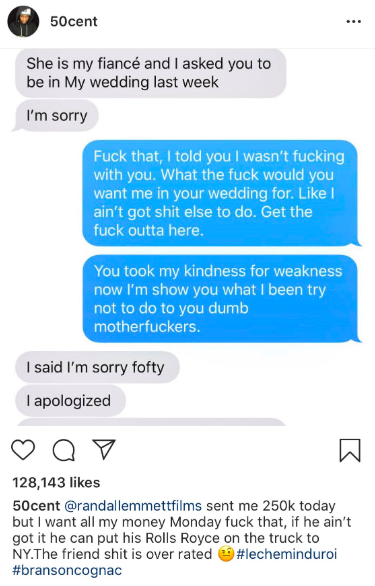 So 50 Cent started selling "I'm sorry Fofty" T-shirts.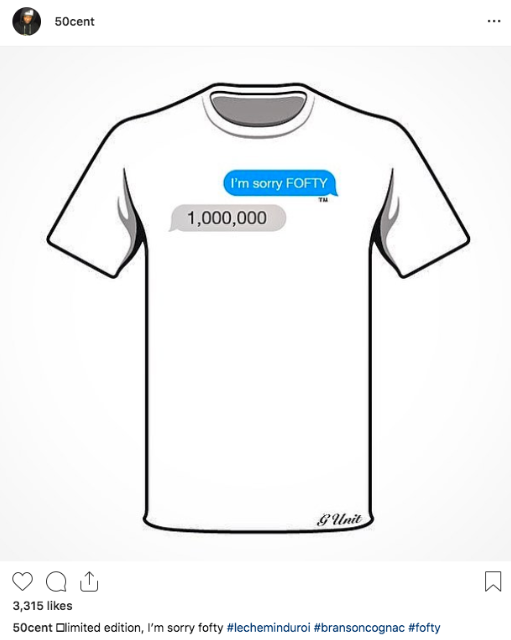 And posting lots of memes about the situation.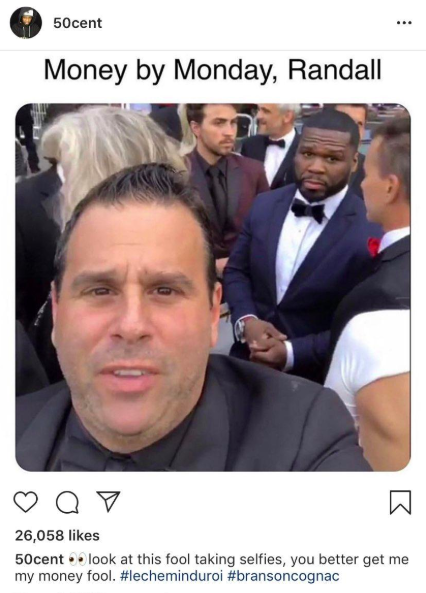 Randall — apparently not noticing a pattern here — again asked 50 Cent to stop posting, and sent a shirtless picture of himself in the hospital to prove he wasn't feeling well. 50 immediately posted that picture to Instagram.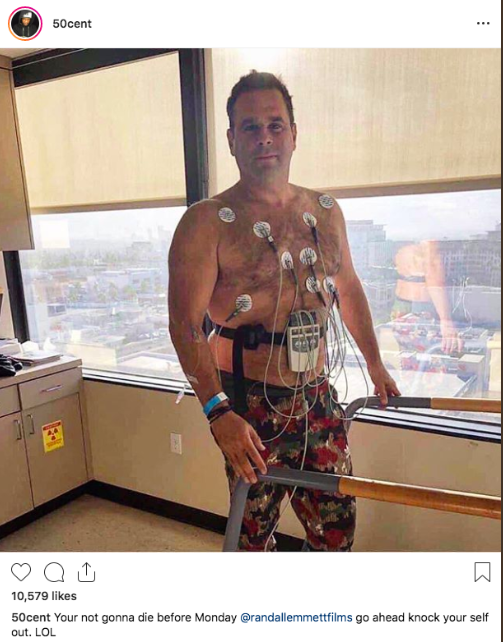 And over the course of the weekend, the memes just kept coming from 50 Cent.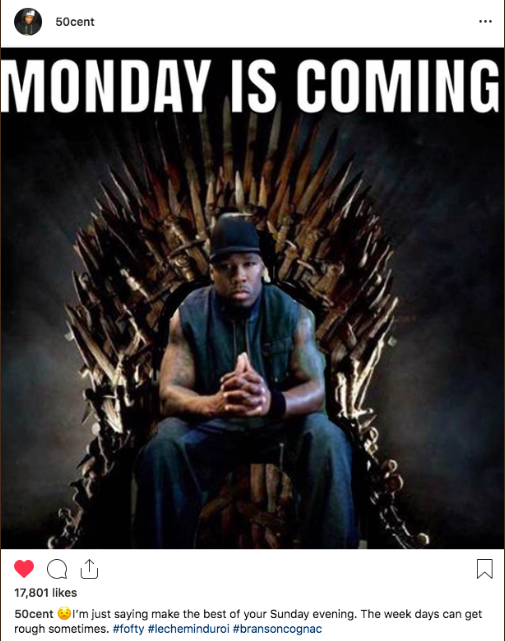 He changed Vanderpump Rules to Fofty Cent Rules.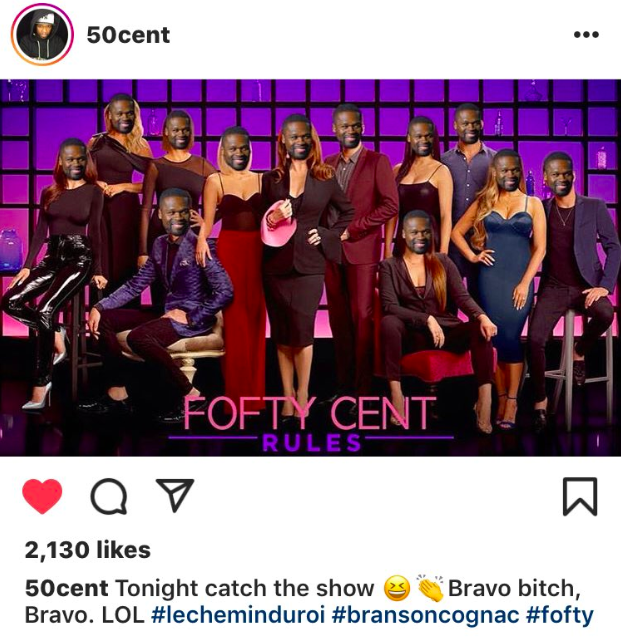 And even claimed he'd made $300,000 off his "Fofty" T-shirts.

All of this brings us to today...MONDAY. Randall's day of reckoning. And the good news is, 50 Cent got his money!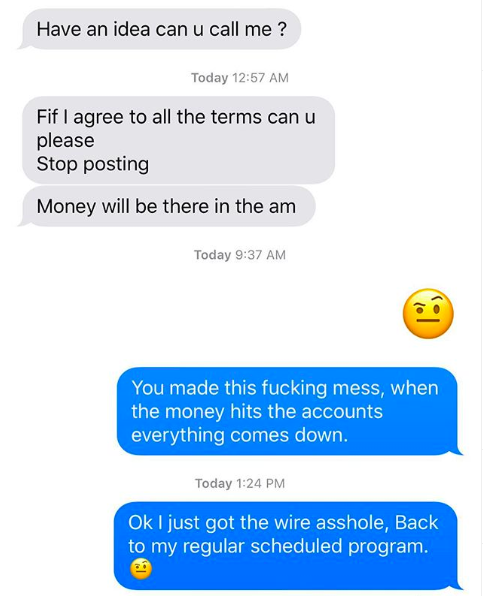 On Instagram, 50 Cent wished Randall and his family "a very blessed day." He then deleted all the memes and screenshots he'd shared over the weekend.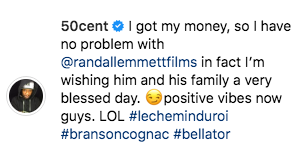 And that's pretty much the end of the road! I'll let Chrissy Teigen have the last word on this.
That's it! That's all! Goodbye.