This Is What Happens When A Guy From Rwanda Finds Out He's Been Internet Famous For Months
He's the unwitting star of a Vine that's been seen 32 million times – but who is the "Okay Guy"? BuzzFeed News finally tracked him down.
Set in the lush hills of north-west Rwanda, it features a shy, smiling man who says just one thing: "OK."
The Vine was published on 29 December by 18-year-old Lilianna Hogan, from California, who was on holiday with her family in Rwanda.
The original has now been viewed more than 32 million times, becoming one of the best-known Vines in recent months.
Inevitably, it's become a meme, being remixed into a dizzying range of scenarios by other Viners: It was spliced into films such as Star Wars and used as a punchline to a series of visuals gags (attracting another 22 million views). Even Justin Bieber made his own tribute.
But who is "Okay Guy"?
In an email to Fusion in March, Hogan offered some more information: "His name is Jackson and he is very sweet," she said. "I was trying to video my mother getting mad at her phone then it turned into a landscape but then Jackson was there. Then it went viral LOL."
Hogan said she felt a bit awkward when the video began to go viral. "At first, it really freaked me out and I did not like it because I felt like everyone was just laughing at Jackson because he's black, and that's what people do on Vine," she said.
She also explained that that she believed Jackson was staring at her because he found her attractive. "He was so extremely sweet and it was flattering that someone so sweet was attracted to me," she added. However, she didn't remember the name of his tour company, so couldn't help track him down.
Intrigued, BuzzFeed News made enquiries – and managed to track him down. Meet Bizagwira Marc, aka "Okay Guy".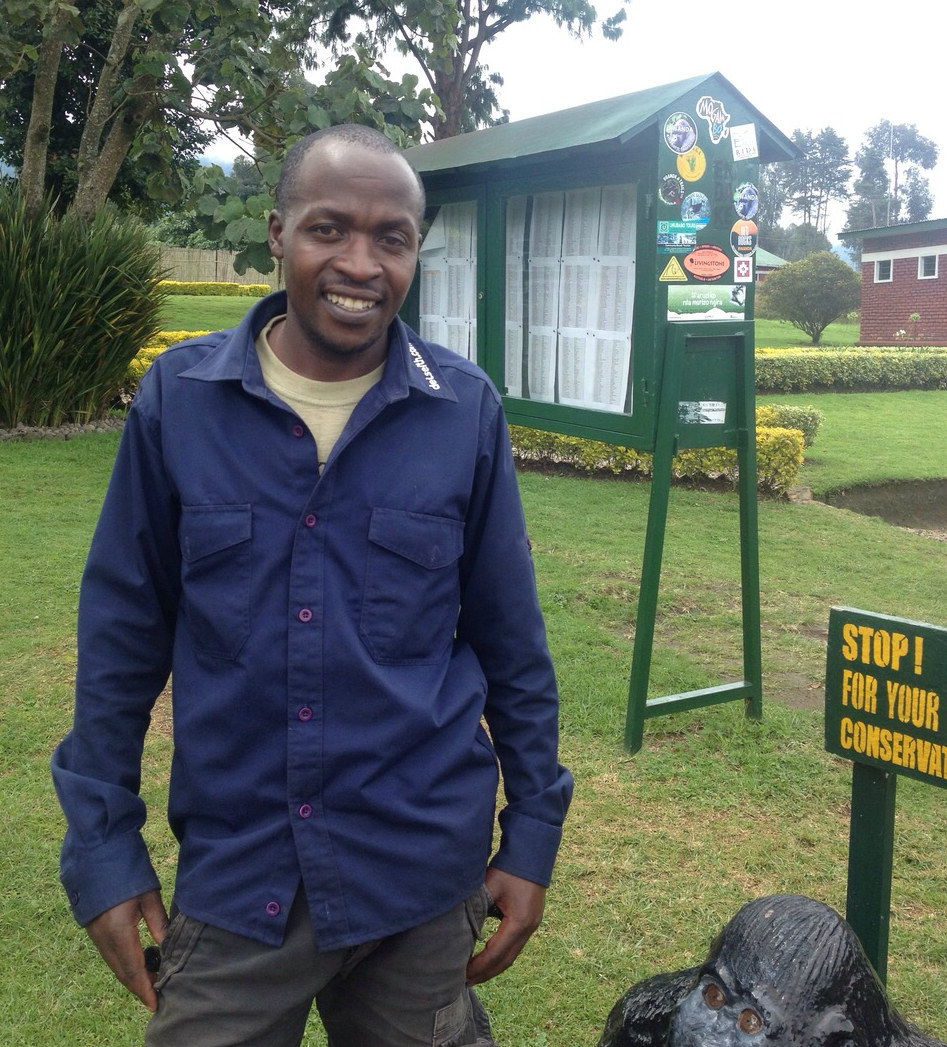 Bazagwira has worked as a porter in the Volcanoes National Park, two hours from the capital of Kigali, for the past five years.
Every day, he helps tourists visiting Rwanda's famous mountain gorillas by carrying equipment and supplies alongside a team of guides and trackers, a job he said he likes very much.
"Jackson" is a nickname given to him by his colleagues because several of the porters have similar-sounding names.
Born in 1988, Bizagwira lives in a village close to the park, which borders the Democratic Republic of the Congo. As well as working as a porter, he also runs the local barber's.
Like the majority of Rwandans, Bizagwira does not have regular internet access.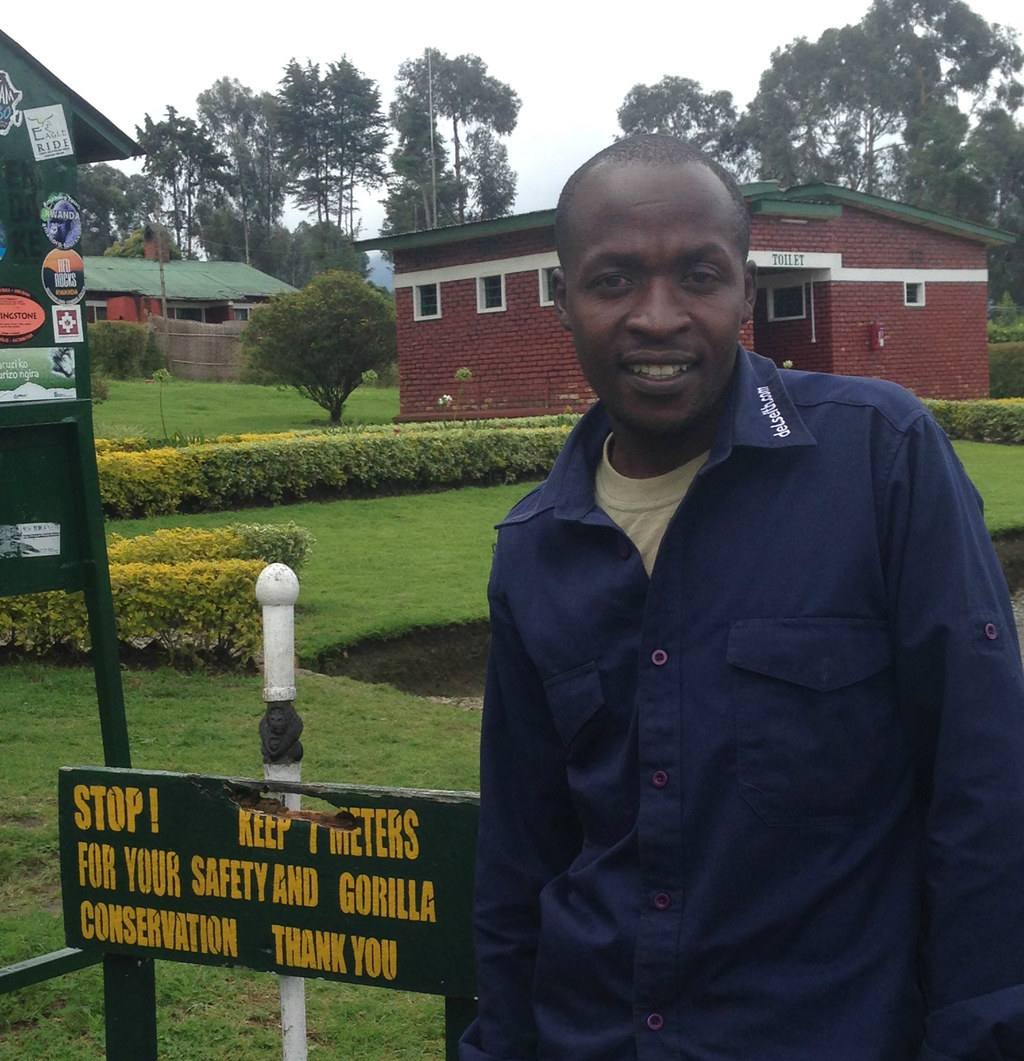 Asked how he first heard about the video, he said: "Someone from the local community centre came to tell me. Until then I had heard nothing about it."
When BuzzFeed News showed him the Vine for the first time, he laughed out loud.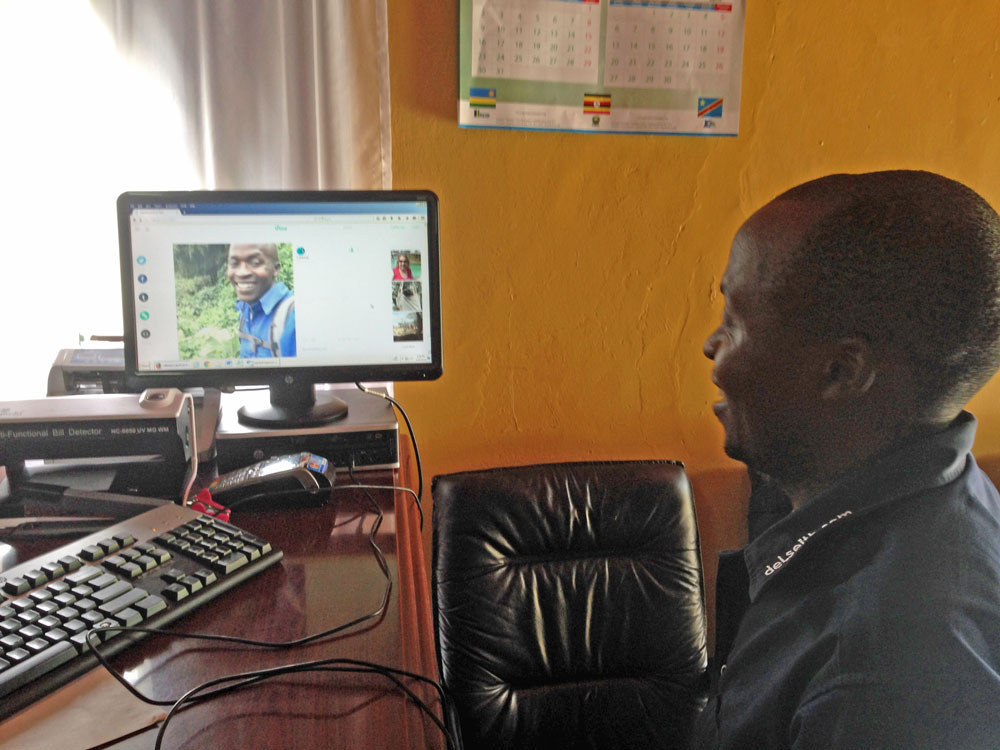 He told us that he was "very proud and happy" that so many people had watched the video. He did, however, seem to be completely bemused by the various remixes and mash-ups – it turns out that Kanye West and Star Wars aren't exactly on his radar.
He said it was "strange" to see the video – and BuzzFeed News' attempts to explain Vine memes probably didn't help him to make sense of it all.
During a 20-minute conversation with the softly-spoken porter, conducted via an interpreter, it became apparent that he was just as good-natured as Hogan had claimed.
At the same time, it was impossible to ignore the incongruity of the fact that this man has become famous for a six-second video clip he had never seen, and didn't particularly care about in the first place.
As for Hogan's claim that he was attracted to her, that seems to have been a figment of her imagination. The truth is, Bizagwira is incredibly friendly to most people – but also pretty shy around Westerners. He also told BuzzFeed News that he has been married for four years and has two young children.
Bizagwira is pleased about his Vine celebrity, but he'd be perfectly fine if it had never happened, too.
Speaking of his job as a porter, he insisted: "It makes me happy to work here every day."