Back in 2015, Ariana Grande secured a spot in pop culture history when she guest starred in four episodes of Scream Queens.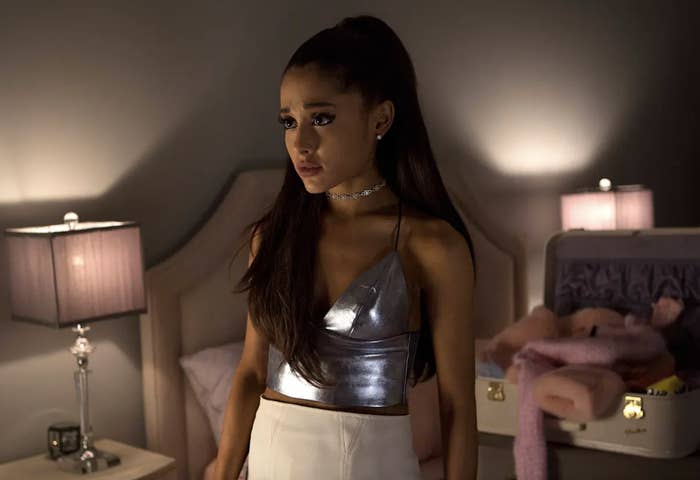 The Fox TV series only ran for two seasons but has a cult following thanks to its satirical black comedy within the slasher genre.
Emma Roberts took on the lead role of Chanel Oberlin, and to promote the show she and Ariana interviewed one another in a video called "Between 2 Queens."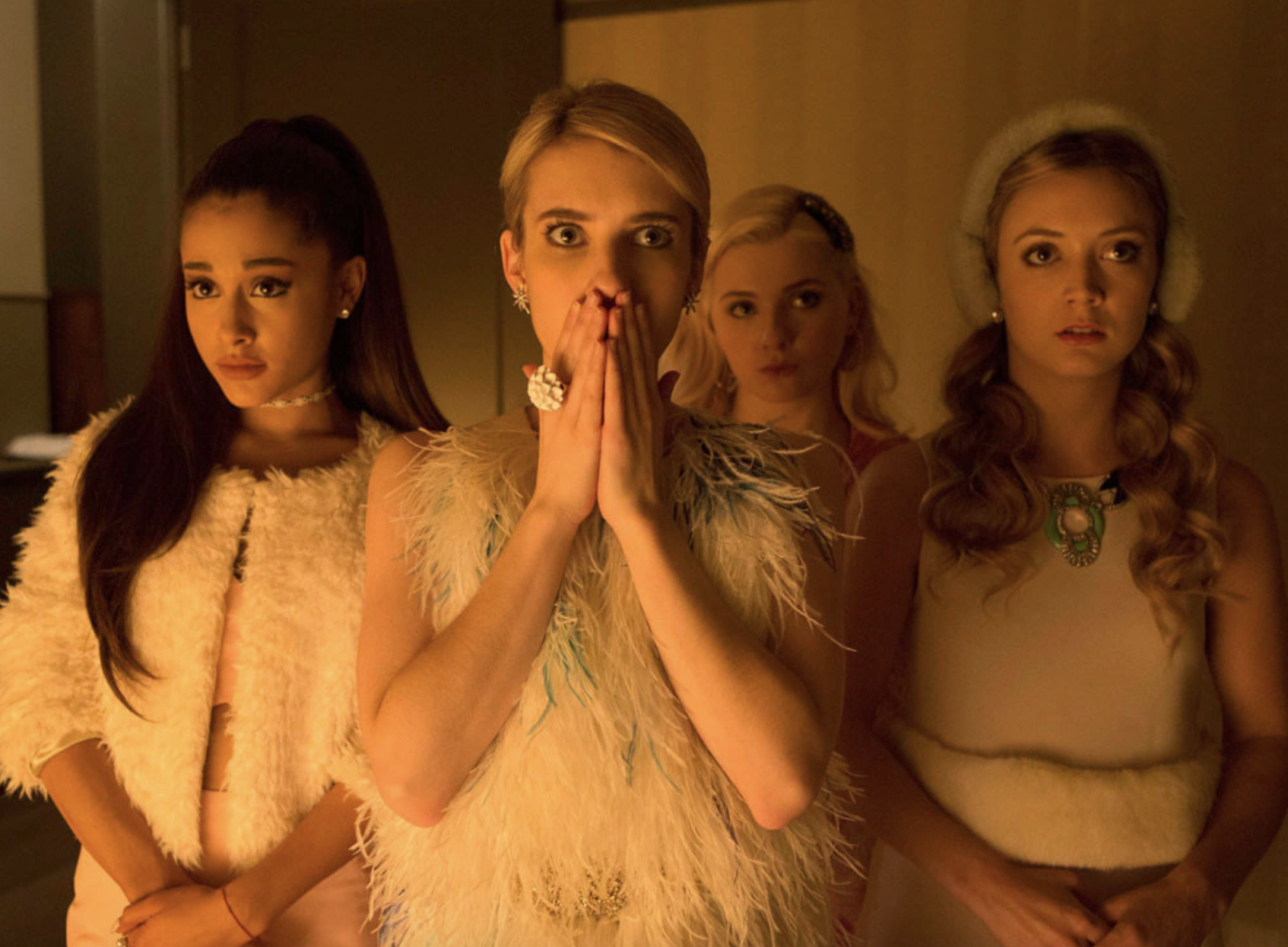 This was less than three minutes long and saw the two stars get to know each other while they were asked about everything from their first celebrity crush to their least favorite word.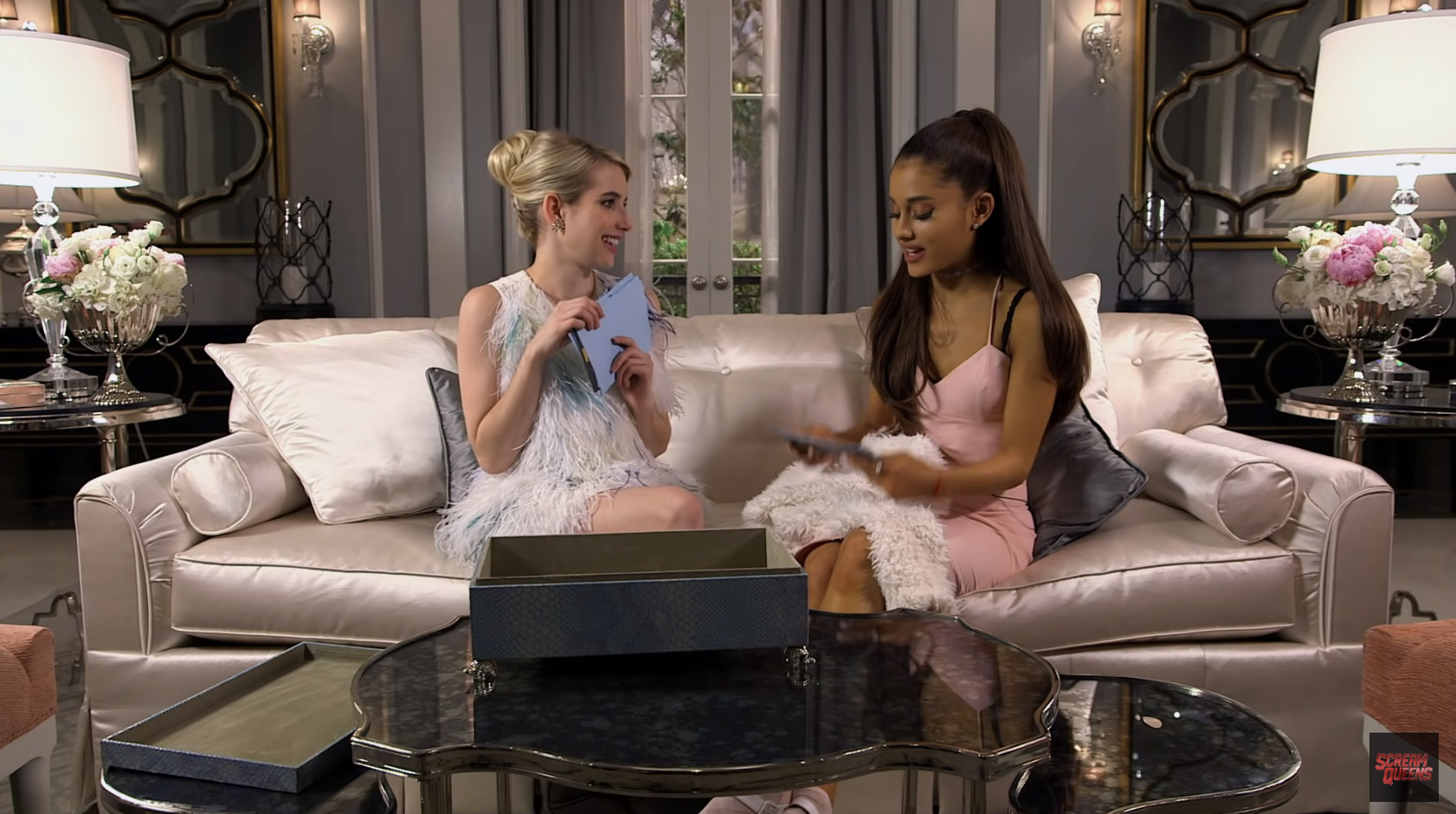 But the eight-year-old interview recently resurfaced on TikTok because of how "awkward" it is, with viewers claiming that Emma and Ariana failed to "match energies."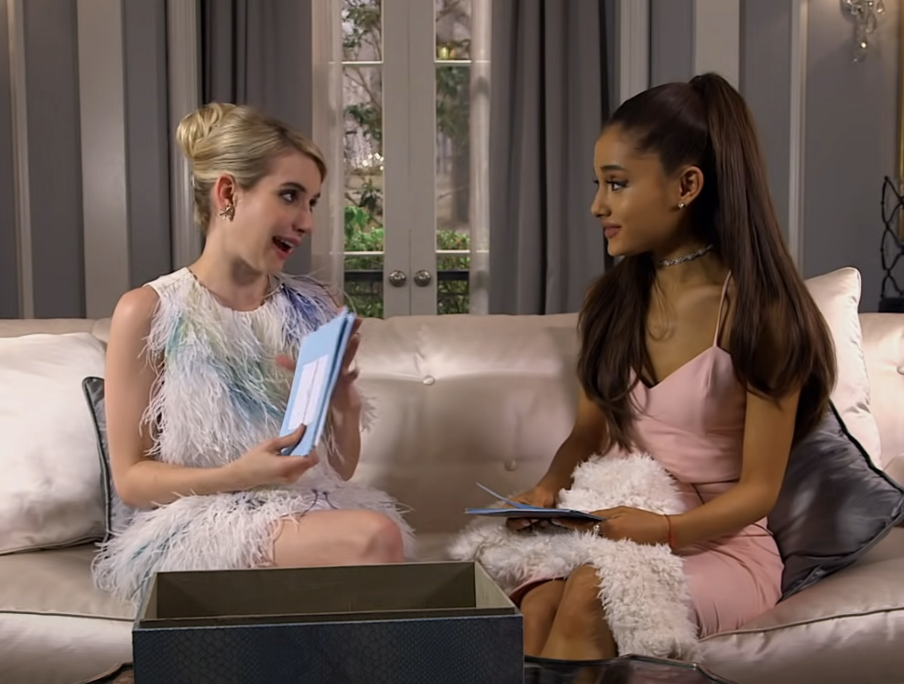 In fact, some went so far as to say that Ariana seemed "annoyed" while others insisted that you could "cut the tension with a knife."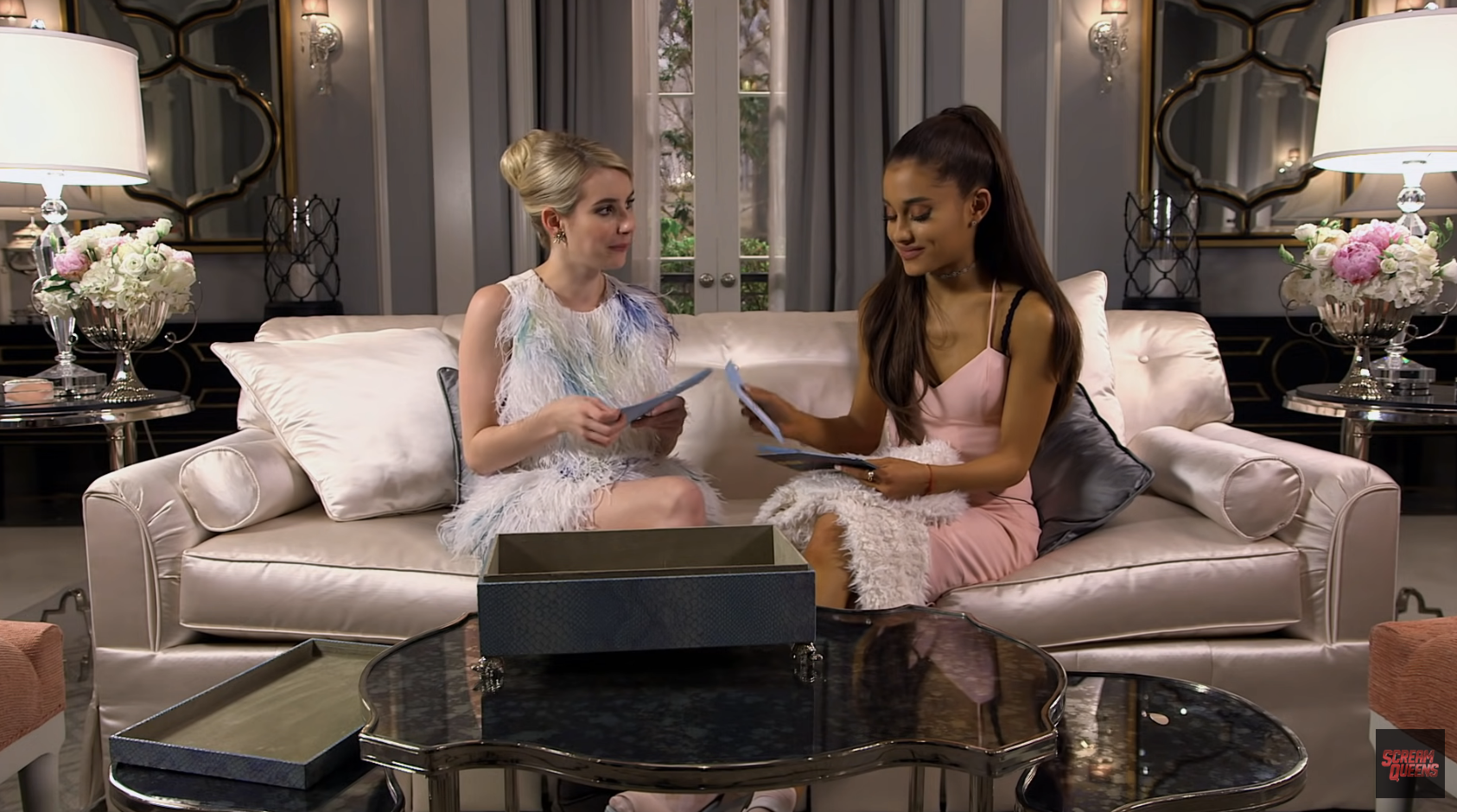 Throughout the interview, the pop star seems distracted and awkward as she plays with her hair and repeatedly glances off camera.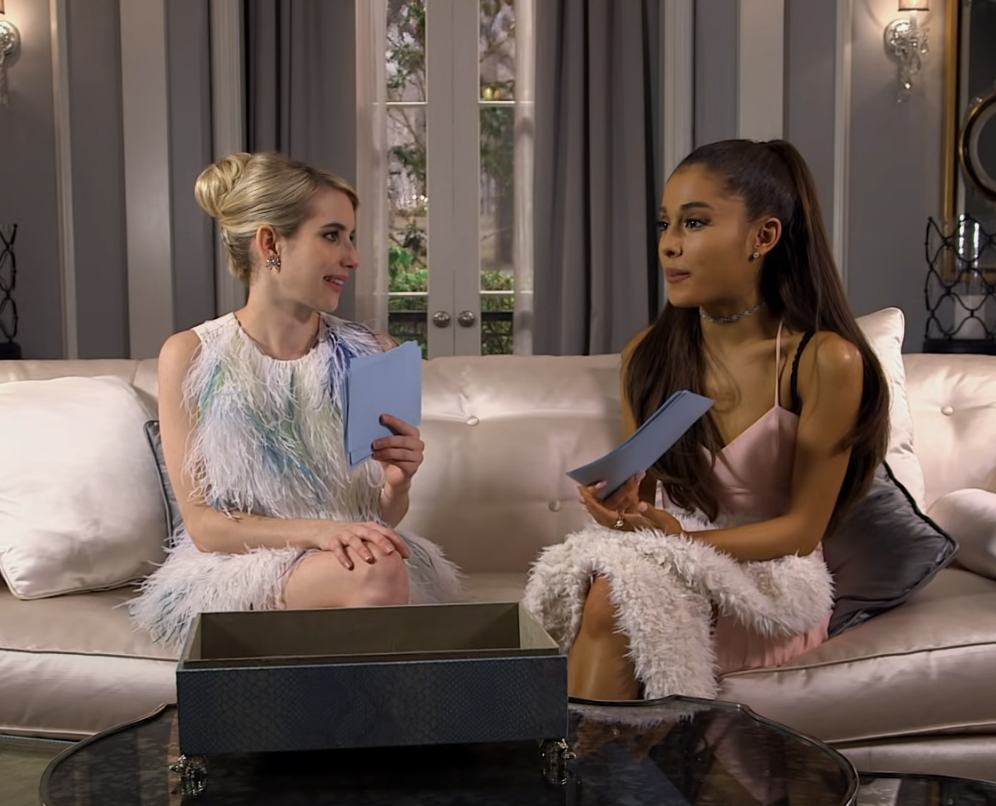 Meanwhile, Emma is incredibly bubbly and enthusiastic as she answers the same questions that she has asked Ariana without being prompted.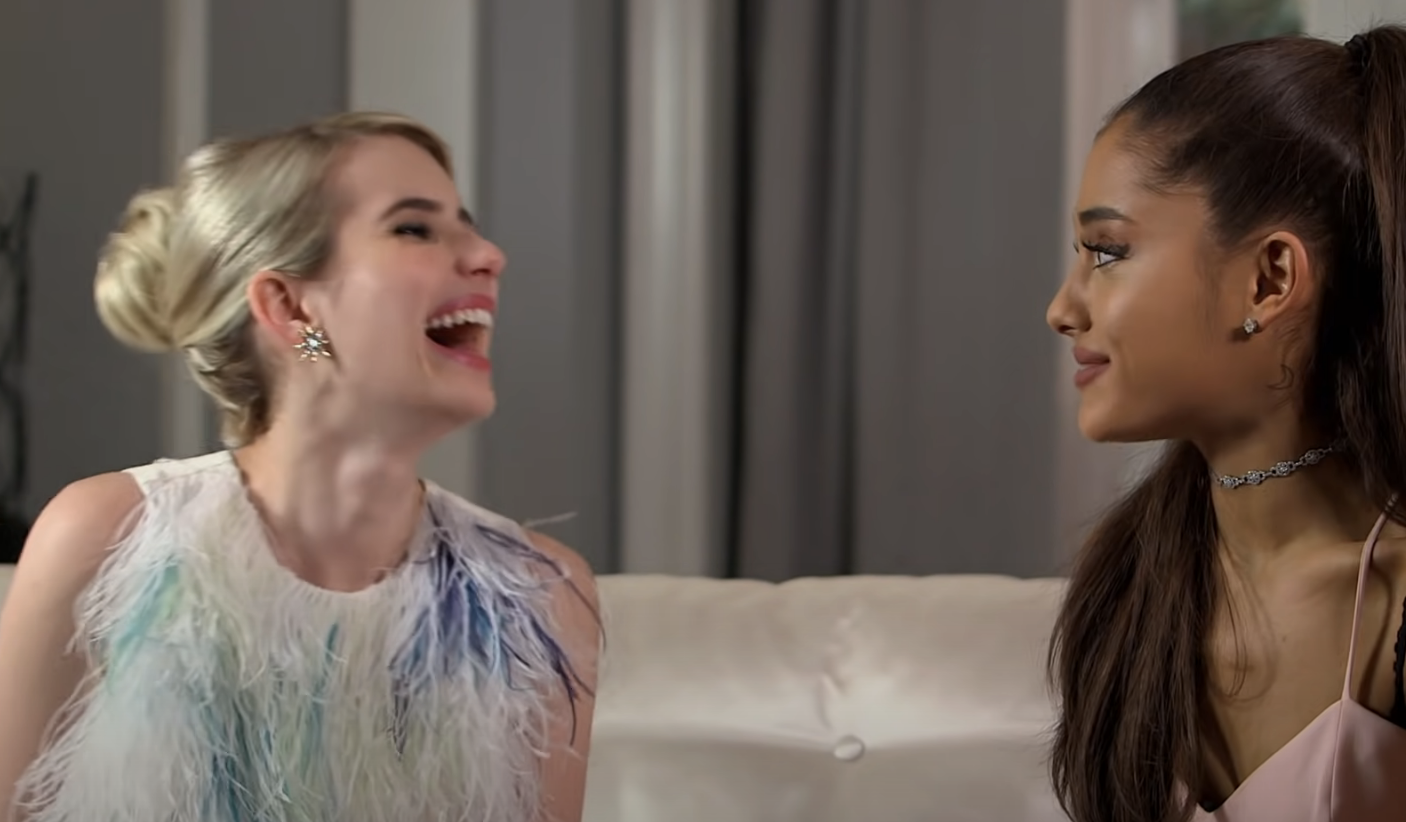 When asked about nicknames, Ariana replies: "Ari, just simple Ari." Emma then interrupts: "Yeah, people call me 'Em.'"
Ariana nods and nonchalantly says: "That's cute," before going back to her own nicknames as she adds,"My manager calls me 'R.'"
"What was one the first albums you bought with your own money?" Emma later asks her costar.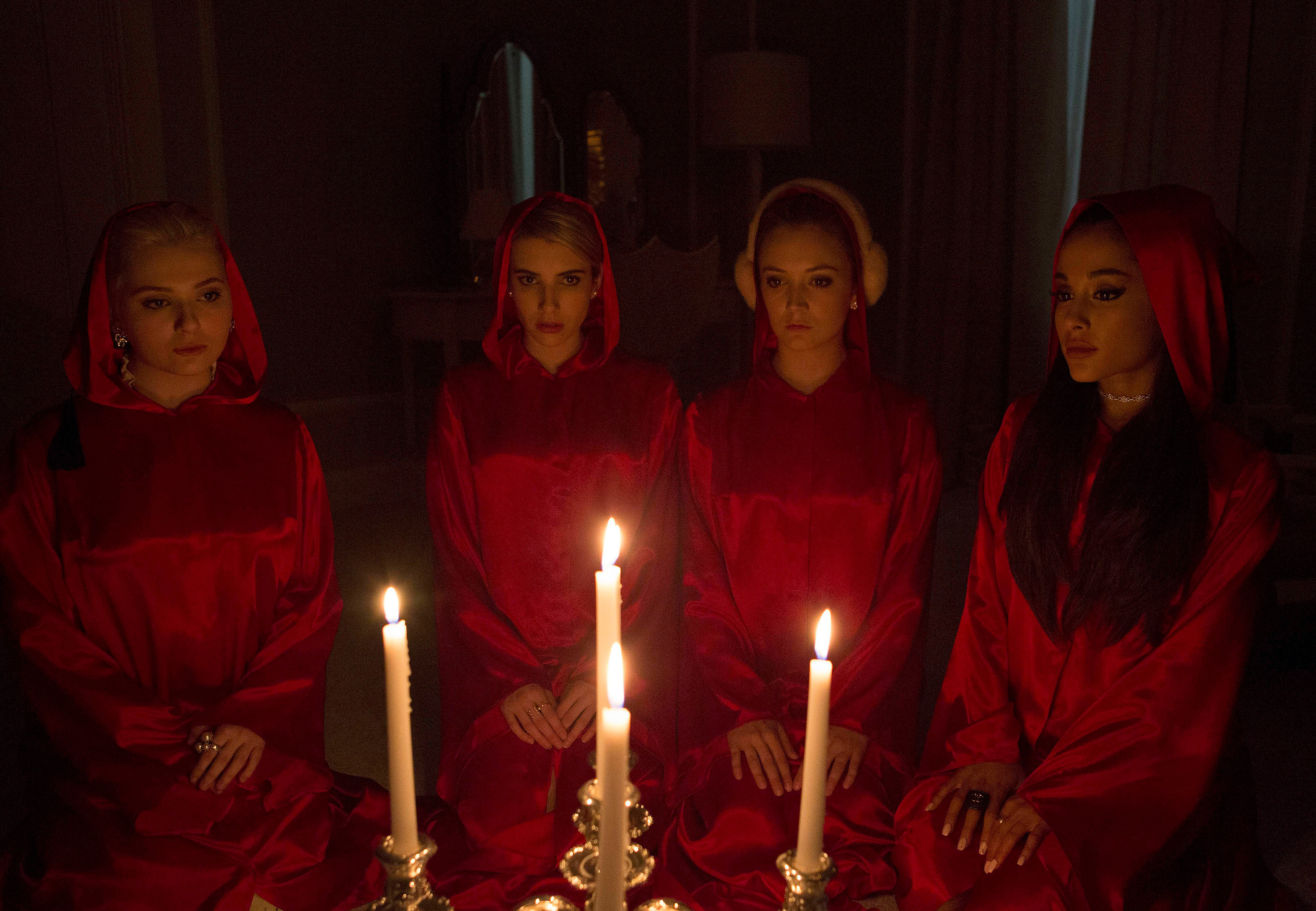 "Probably one of the NSYNC ones, like No Strings Attached or something," Ariana replies. Emma quickly adds: "My one's Spice Girls," to which Ariana does not respond to.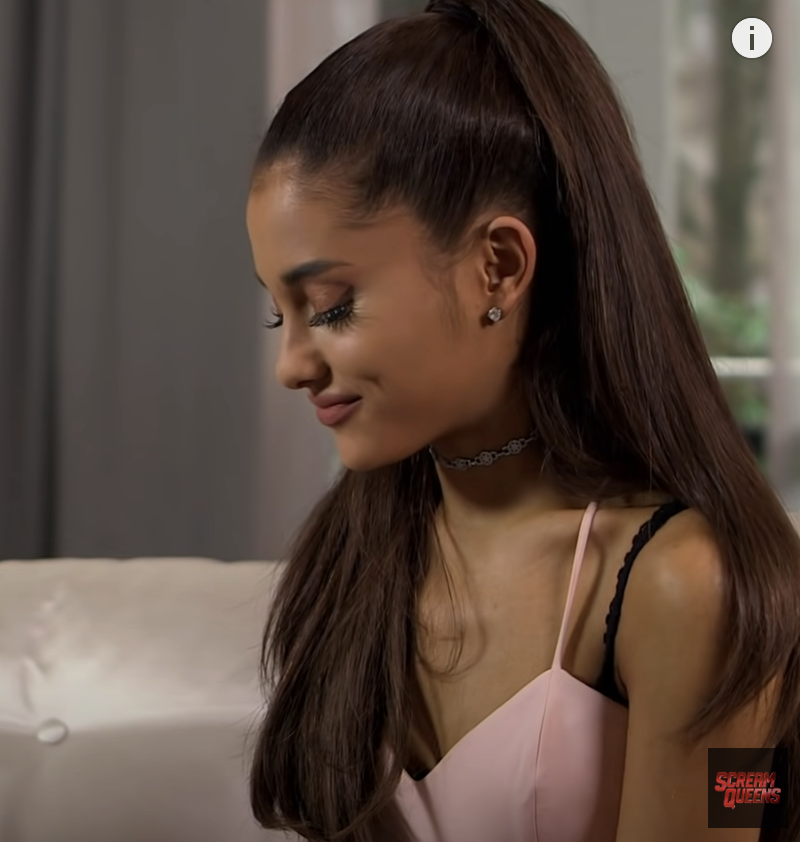 When Ariana asks Emma what her least favorite word is, Emma says: "I don't really have one but you look like you do, what is it?"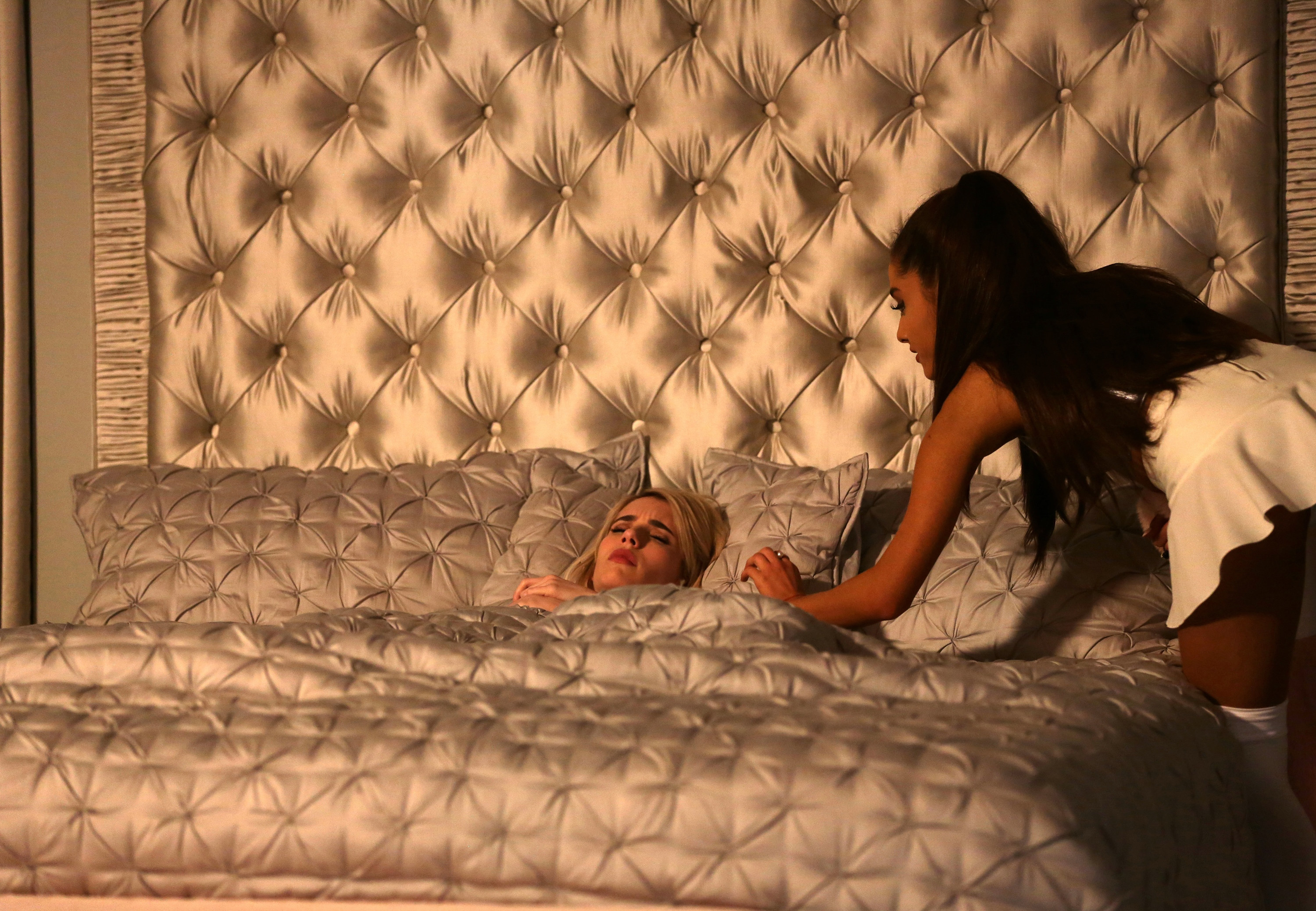 She then enthusiastically shares her agreement as Ariana explains why she hates the word "ointment."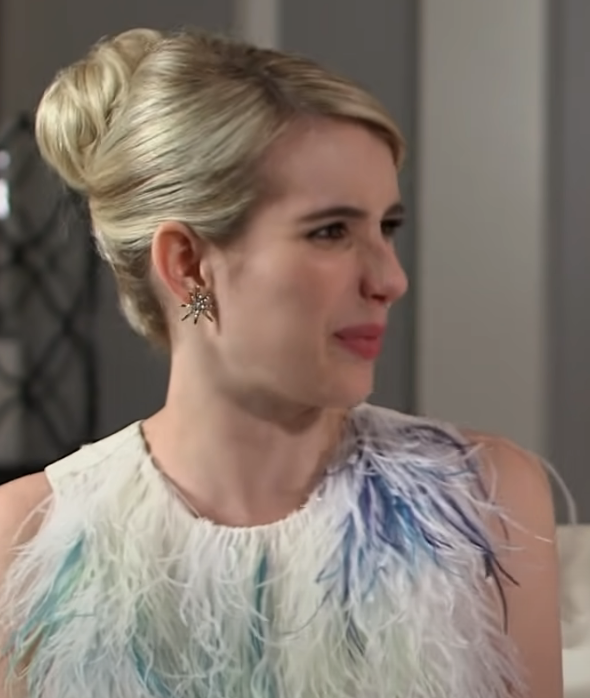 But perhaps the most awkward moment from the interview is Ariana's response to Emma detailing which songs cheer her up when she is feeling down.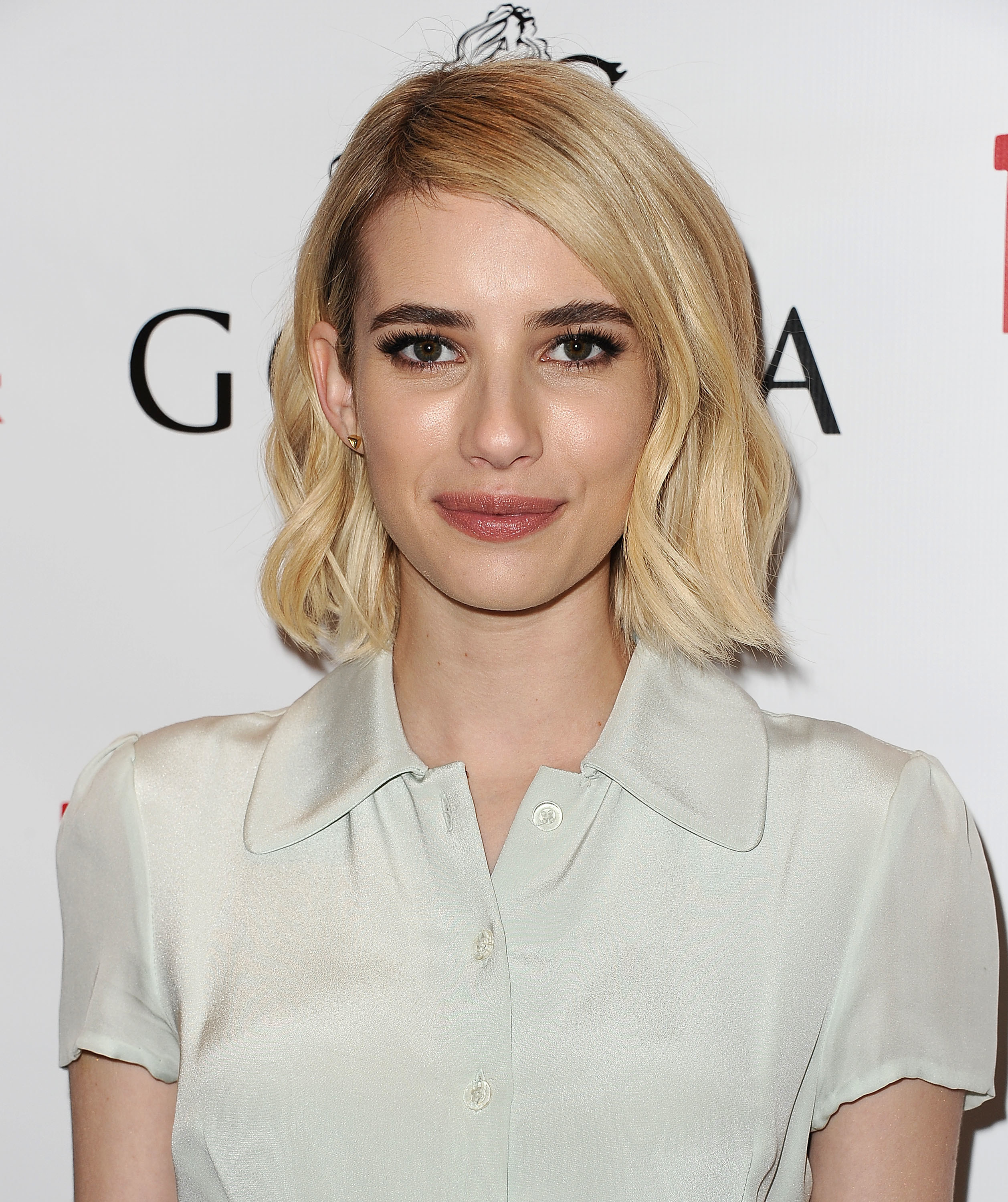 "I have a playlist on my phone that me and my girlfriends all add to and it's like that girl power pop," Emma explains. "I think there's some of your songs on it, to be honest!"
As Emma is speaking, Ariana is nodding and saying "mhm" absentmindedly while playing with her hair. When Emma mentions her music, Ariana appears unbothered as she blankly says: "Oh, thank you."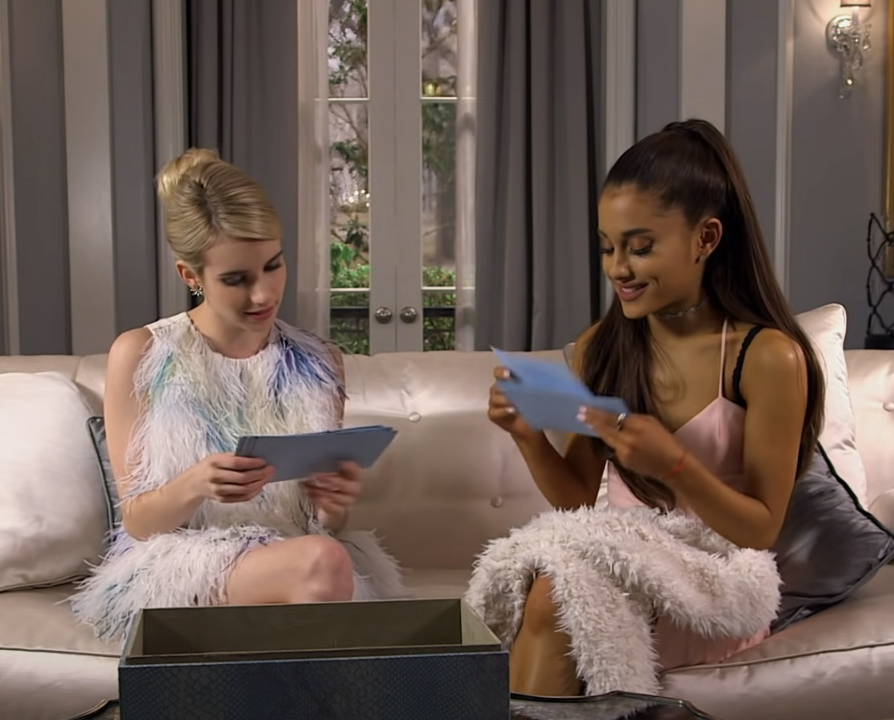 A clip of the interview was shared to TikTok alongside the caption "Seems like ariana is annoyed," and it prompted a lively discussion in the comment section.
"Why is this so awkward like they've just met or don't like eachother lmao," one person wrote. Another added: "i love them both but they did not match energies here😭"


"they are not vibing," a third agreed. Someone else commented: "They seem like they hate each other."


One more said of Ariana: "i love her but she was so intimidating during this era😭" while another claimed: "emma looks like shes nervous around ariana."

"You can cut the tension with a knife, at least Emma Roberts is trying tho maybe Ari was nervous," another comment read.

But somebody else defended Ariana as they claimed that she may have been frustrated by Emma's interruptions, writing: "emma kept answering her own questions 😭 ofc ari annoyed."

And one TikToker appeared to summarize the whole vibe of the video as they wrote: "When they put you in groups for a school project."

While Ariana is mostly known for her music these days, she actually got her big break as an actor when she starred in the Nickelodeon shows Victorious and Sam & Cat as a teen.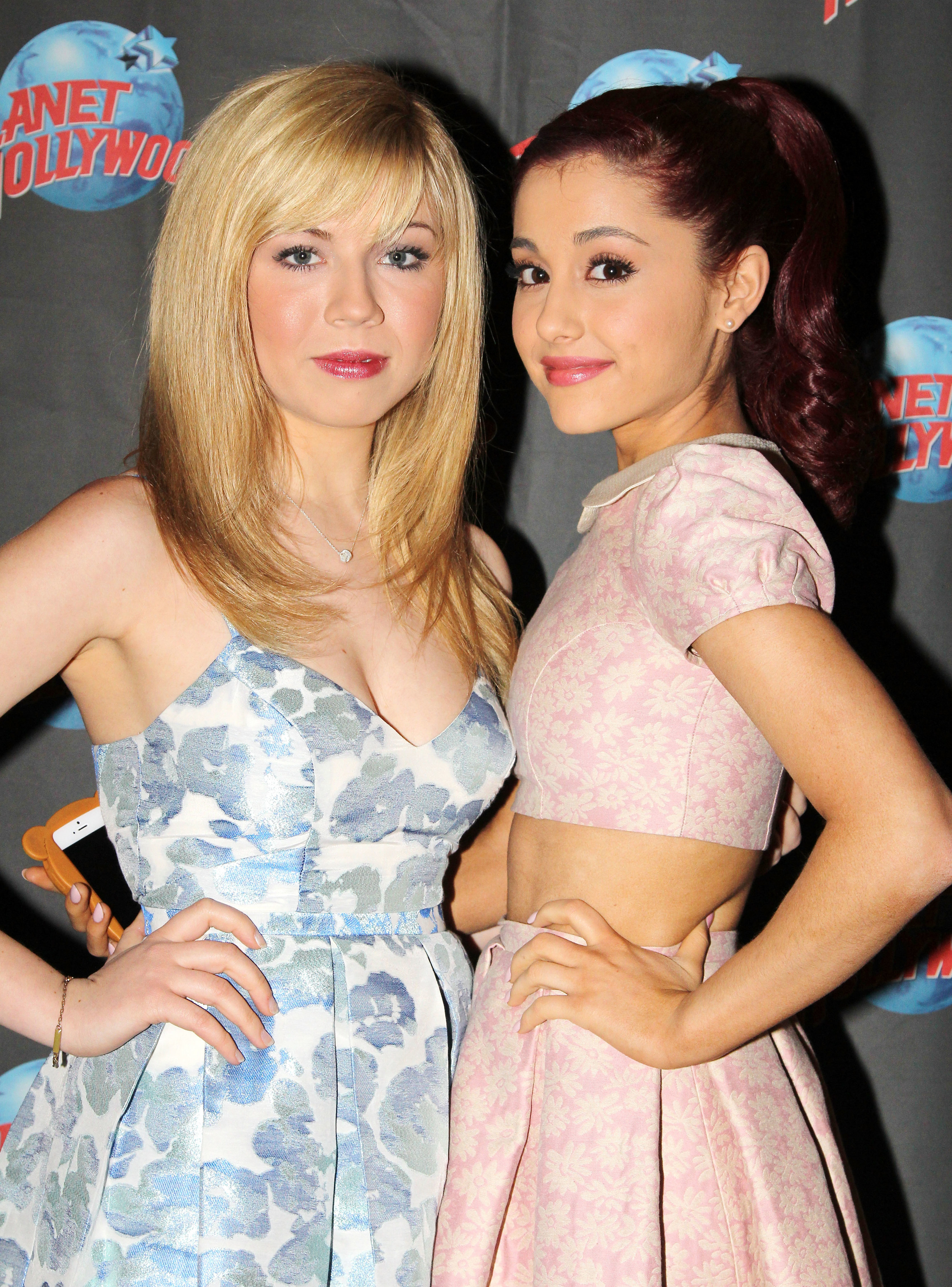 She recently returned to her acting roots after landing the role of Glinda in the upcoming movie adaptation of Wicked, which is currently in production and due for release next year.