A Canadian woman got so mad at a Tim Horton's worker who denied her access to a restroom that she pulled down her pants, took a shit, and threw her own poop at the employees. Lucky for all of us, it's on video.
Security footage of the incident, which happened Monday evening, was posted to YouTube but later deleted. However, people shared it on Twitter, where you can watch it, if you want.
A spokesperson for the Canadian coffee chain told BuzzFeed News that some of its restaurants have a "restricted access policy for restrooms to ensure the well-being of our guests."
The spokesperson said that their current understanding of the incident is that the woman was denied access to the restroom based on her "past behavior." This seemed to have sparked her rage.
The targeted employee called authorities, who continue to investigate the incident.
"We strive to create a welcoming environment for all of our guests and the communities we serve," the coffee chain said in a statement. "We are deeply concerned by this video as the safety of our team members and guests is always a top priority for us."
The employee looked CHILL AF, considering.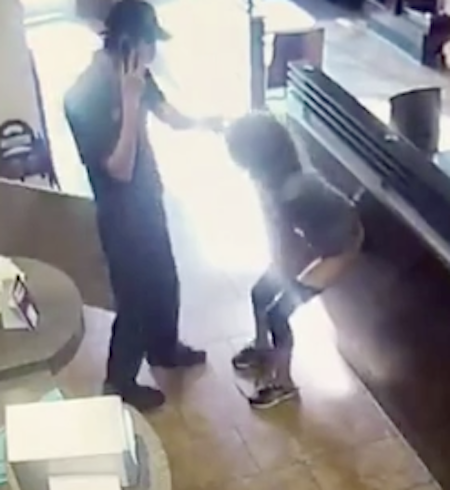 I know what you're thinking, I hope this is fake news. Me too, but it's not. Canadian authorities confirmed the incident.
Holly Largy, a spokesperson for the Royal Canadian Mounted Police in Langley, told BuzzFeed News the woman was "briefly detained after the incident."
The woman will appear in court at a later date, where prosecutors will determine if she faces charges. Her identity was not released, however, Largy said she was known to police, who have "dealt with her before."
Anyway, the incident went viral, duh!
Mehhh.
I am the troops.
Yep.
Let's all pour one out for this Tim Horton's worker.