This is Emma Tapping, a 35-year-old mother of three from the U.K. She considers herself a thrifty shopper, and blogs about ways to save money.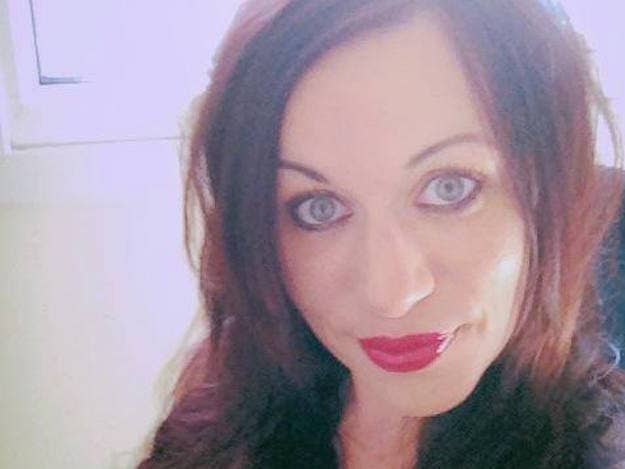 Last week, Tapping decided to post a photo of her Christmas tree overflowing with presents to her Instagram page. She had only 258 followers at the time, she told BuzzFeed News.
The mom thought little of what she felt was an innocuous snap. But a few days later she was tagged in a photo on Facebook, and she couldn't believe her eyes.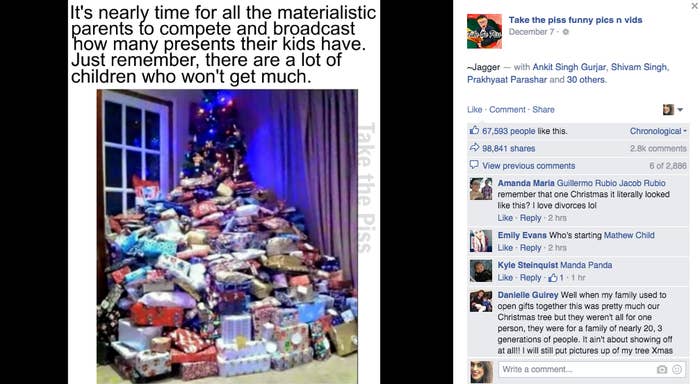 Her photo had somehow began to circulate on Facebook. One of the most popular posts, on a Facebook page called "Take the piss funny pics n vids," had this message:
It's nearly time for all the materialistic parents to compete and broadcast how many presents their kids have. Just remember theres are a lot of children who won't get much.
That page's photo alone has since been shared almost 100,000 times. Many parents began to share the photo and condemned Tapping for missing the point of the holidays.
And they called her kids "spoiled brats."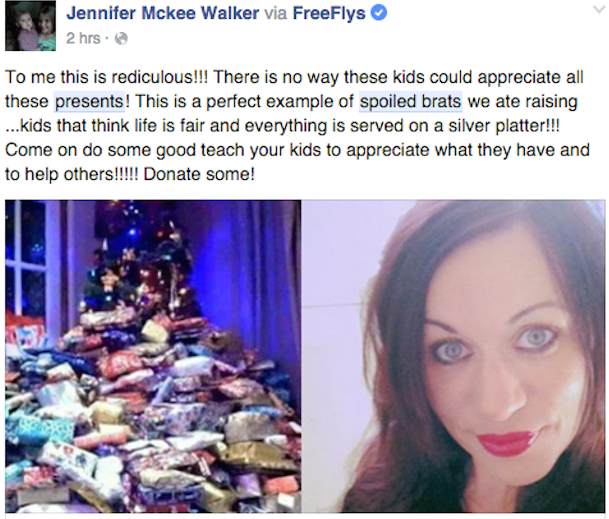 "This is disgusting," one person wrote.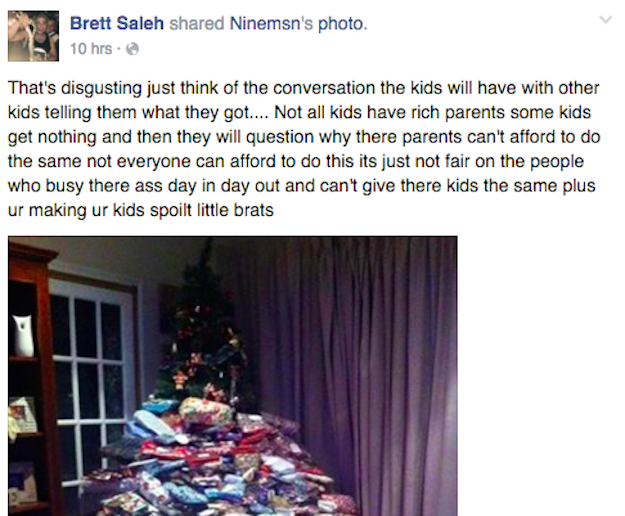 But some people defended Tapping, saying she should be allowed to treat her children to gifts.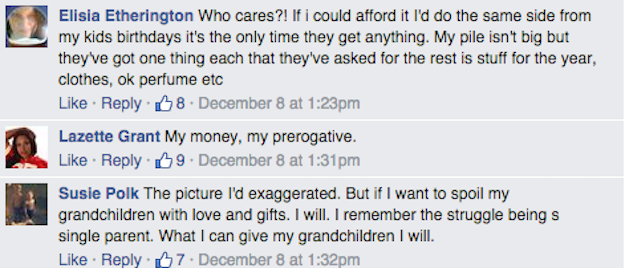 She wrote that for one, the presents were for her whole family, not just her kids.
She said that some of the rumors floating around were that she had her first child at 14, which she said wasn't true.
"Please try and remember this is about three little children, their Christmas, their tree," she wrote.
The whole experience was totally shocking, Tapping said. She said she wanted to dispel the notion she was "bragging" about her presents, and said she never expected to share the picture with the world.
She said that even though her picture was stolen and mocked without her consent, she isn't going to let her experience ruin her holiday.
"I love Christmas and I shop savvy to give [my kids] a good Christmas," she said. "I would happily help anyone find the bargains or give tips on how I save. I think how I spend my money on my children is my choice. You may not agree, but this is three little kids' Christmas tree being blasted."