This Mom's Face When She Realized She Had A Boy Instead Of A Girl Is Priceless
Oh, baby!
A mom in Australia couldn't hide her shock when her expected baby "girl" turned out to be a boy — and the amazing moment was caught on camera.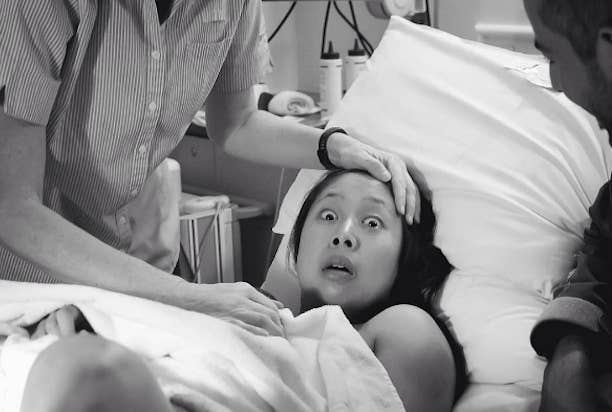 Koto Nakamura and Sina Niakansafy had been told they were expecting a little girl, their birth photographer Jes Jackson told BuzzFeed News.
"They found out at their 20-week scan that they were having a baby girl," Jackson said.
Jackson, based in Tasmania, has been a photographer for about six years, but has spent the past year "ramping up" her birth photography business, she said.
The couple hired her to document their "daughter's" birth.
During Nakamura's labor, Jackson said a midwife told them a story about a birth where the parents had been surprised with the "wrong" sex. So, when the doctors announced it was a boy, everyone thought they were joking.
That moment led to the perfect shot, Jackson said.
"Koto thought she had misheard and misunderstood and looked to me to ask for clarification and that was when i snapped the photo," she said.
The photo soon began making the rounds online because of Nakamura's hilarious reaction. Jackson said the couple thinks all the attention is hilarious and they are "so happy" with their new addition.
As for Jackson, she said she has been totally "overwhelmed" by the response to the photo.
"The support and stories of others' experiences that have been rolling in have been so great to read," she said. "I think we may have caused chaos around the world for pregnant women demanding a second or third scan for confirmation though."