This NFL Announcer Describing A Dude Running On The Field Is Seriously Hilarious
"The guy is drunk, but there he goes!"
On Monday, the San Francisco 49ers kicked off their season at home by handily beating the Los Angeles Rams 28-0.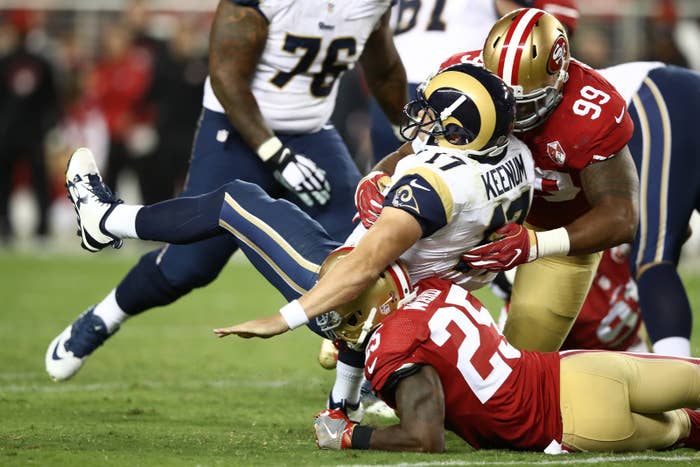 During the game, one fan decided to be That Guy and ran onto the field in a moment of ~glory.~
Kevin Harlan of Westwood One, who was doing the play-by-play for the game, decided to treat the invader like he was running a real play. It was seriously funny.
Harlan breathlessly announced that "some goofball" had run onto the field. "Now he's taking off his shirt!" he said.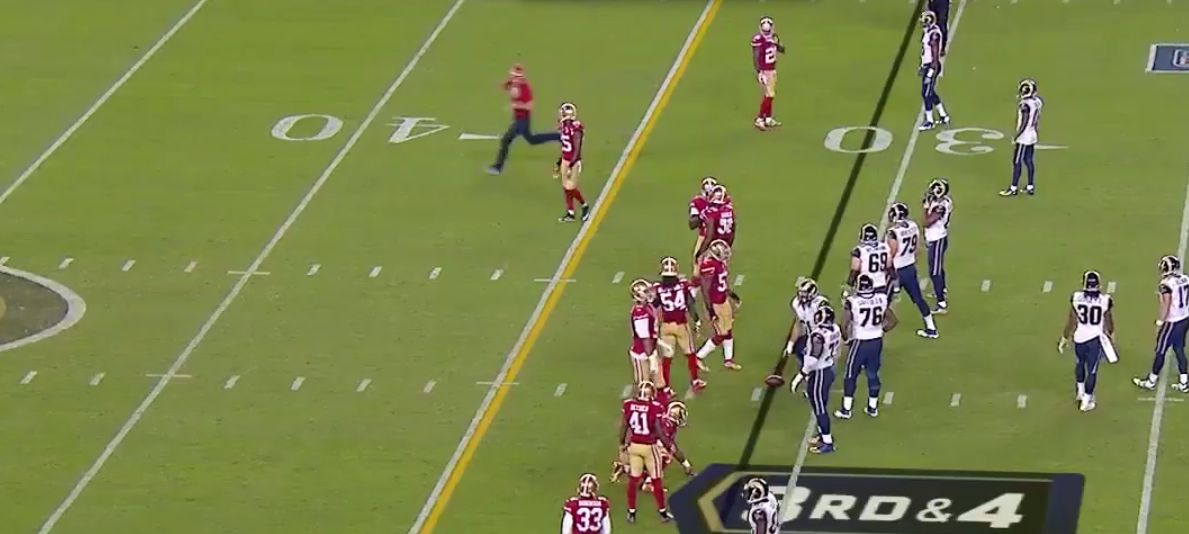 He then continued as the interloper made his way down the field.
"The guy is drunk but there he goes...they're chasing him, they're not gonna get him!" he said.
He then yelled out: "Somebody stop that man!"
After the man was tackled, Harlan remarked that the "play" was the most exciting part of the game, considering it was a blowout. Rams Coach Jeff Fisher wasn't as amused.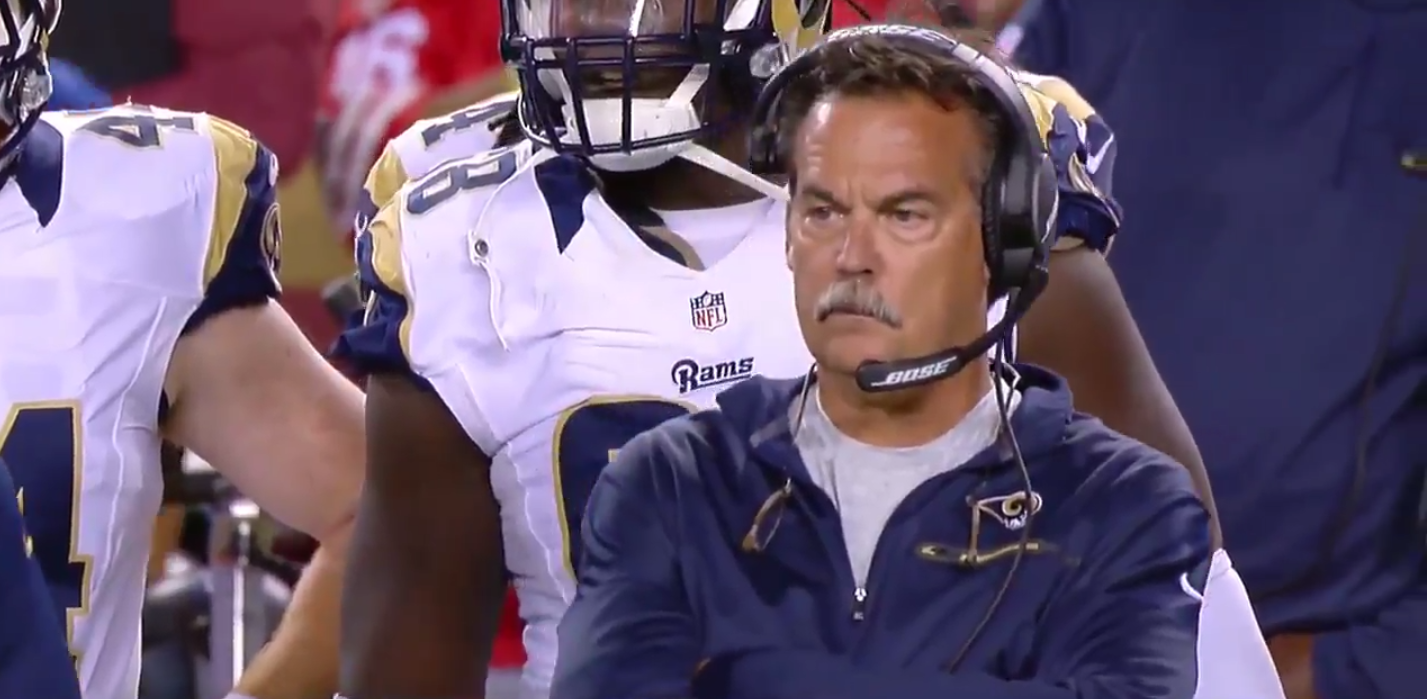 People online couldn't stop laughing at the "call."
"Kevin Harlan has always been a great announcer; this call during MNF made him a legend," sportswriter Jason McIntyre concluded.