Something Weird Is Going On With Rob Kardashian's Instagram Account
It's unclear whether the reality star was hacked.
An Instagram account belonging to Rob Kardashian uploaded this post on Sunday.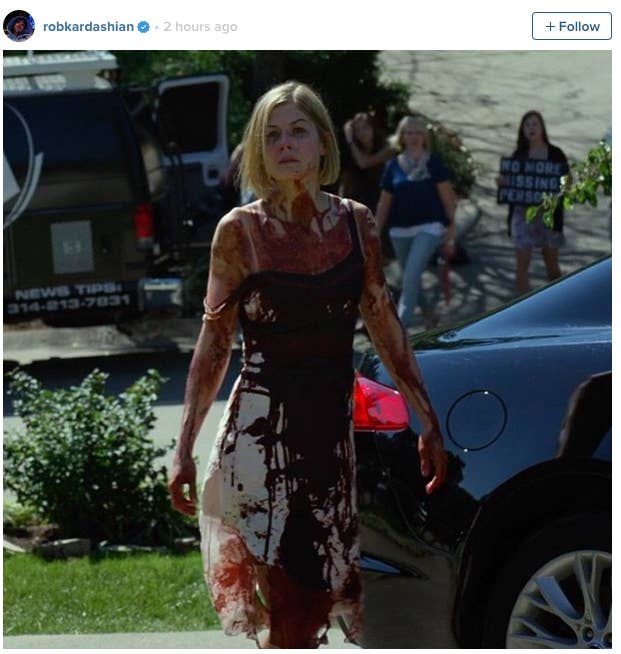 The caption on the photo reads, "This is my sister kim , the bitch from Gone Girl,,,"
It features Rosamund Pike as (SPOILER ALERT) psychotic killer Amy Dunne in the movie adaptation of Gillian Flynn's novel.
The picture is his only current post on Instagram. It is unclear whether Rob Kardashian posted the picture himself or if he was hacked.
A spokeswoman for the E! Network, which airs the Kardashian family's reality show, told BuzzFeed News the network is not commenting on the post.