For many people, planning the perfect proposal can be a nerve-racking experience. But imagine dropping the engagement ring in the ocean like this guy did.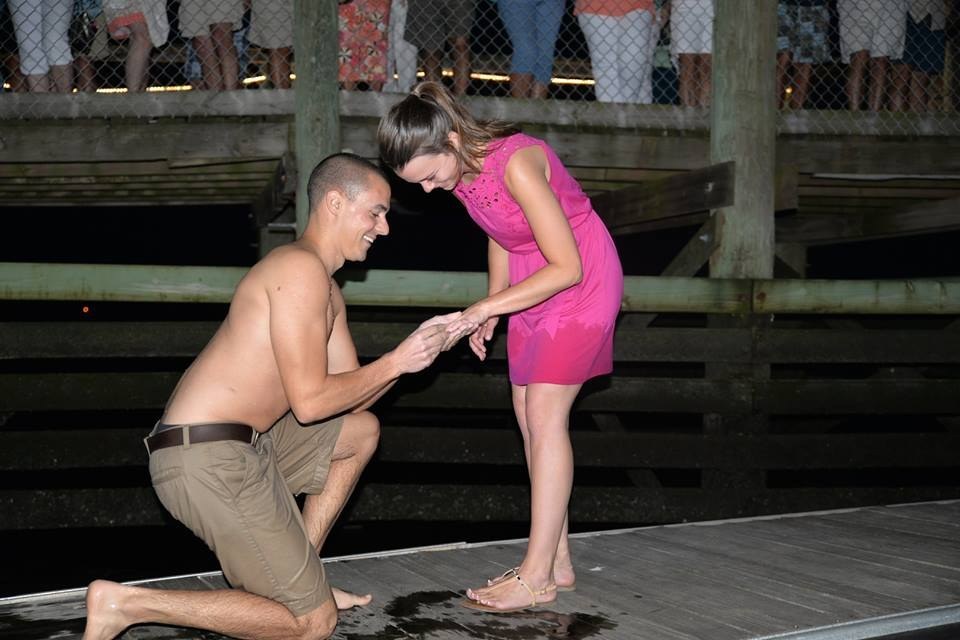 Kayla Harrity wrote on her Facebook page that her boyfriend Matthew Picca decided to propose at their "favorite place," a restaurant in Southport, North Carolina.
He got down on one knee, and then disaster struck.
"Just as he opened the ring box, the ring fell out of the box and through the crack on the deck," she wrote.
Picca told The State Port Pilot that the moment was absolutely devastating.
"It wasn't insured yet—I had just gotten it this week. I was freaking out, but I didn't want to show her that I was freaking out," he said.
But the day was saved thanks to some kind strangers, the couple told WBTV.
The 24-year-old said her family members and Picca immediately jumped into the water fully-clothed to search for the ring.
Strangers who were in the area also waded in to help, she said.
"At the bar, there were three men who were enjoying a beer who saw the whole thing," she told the television station. "They must have felt bad for us and did not want to see our engagement end like this. They jumped in the water and helped look for the ring."
A person even ran home to get goggles to help in the search.
After an hour and a half of searching, a man named Kyle Blusher found the ring. Picca, who was drenched in saltwater, immediately dropped down on one knee again. All of their new friends watched.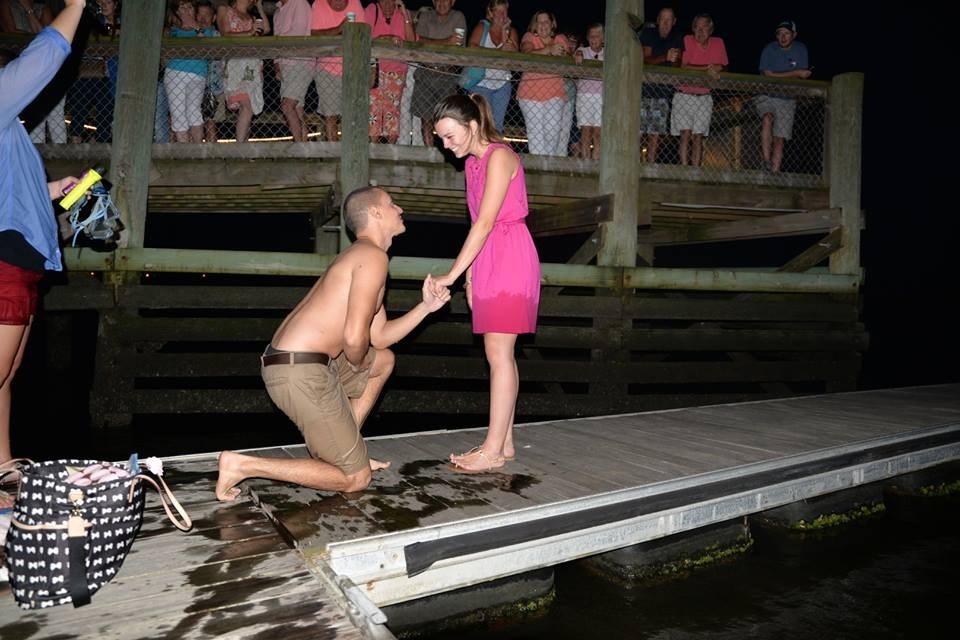 The 25-year-old groom-to-be told The State Port Pilot that even though it was a terrifying moment, it just makes the day even more special.
"It's a much better story now, but it was so depressing when it fell out," he said.
The couple added that they plan to invite Blusher to their wedding, which they also hope to have in Southport.
BuzzFeed News has contacted the couple for comment.
Correction
Some of the quotes in this story came from WBTV. A previous version of this story misattributed them.