People On Facebook Are Taking A Stand After A Meteorologist Was Bullied For Her Baby Bump
A Minnesota TV station took a stand after Cindy Morgan faced harassment from viewers while pregnant.
Pregnant women are showing support for a Minnesota meteorologist on social media after she says she has been bullied by viewers for the way she dresses her bump.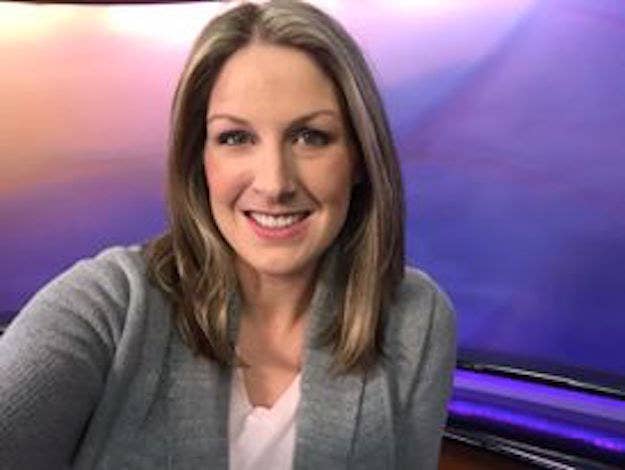 Cindy Morgan is a meteorologist for KAAL, which is located in Rochester.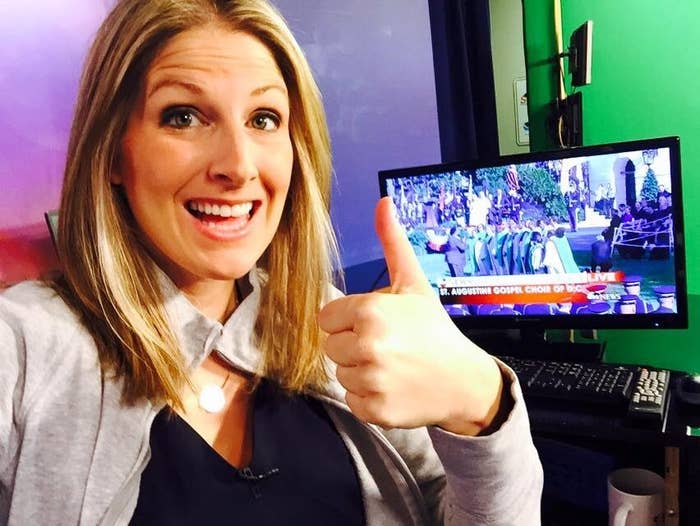 But as Morgan began to progress in her pregnancy, she began to get some troubling emails from viewers criticizing her for the way she looked.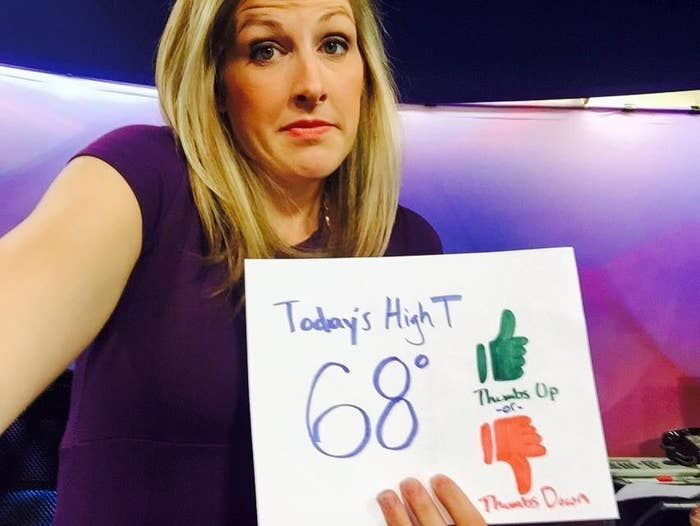 At first, Springer said Morgan tried to brush the critics off. But on Tuesday, she decided to take to Facebook to fight back.
Morgan posted a picture with her baby bump and wrote, "since when has body shaming a pregnant woman become the thing to do?" She continued in part:
I'm not the only female meteorologist who's gotten terrible comments while pregnant. I understand that some of this is rooted in "old" thinking. But isn't that just it? Hiding the bump is outdated thinking. Even worse yet, is that bit-by-bit those comments take away a small piece of my excitement about my little girl's arrival.

I have a public job and there are many things that I choose to do, not do or change because of it. But to feel that way about my baby is unacceptable. To have these things said is unacceptable. That goes for me, or for any woman.

So with that, I proudly say I'm not ashamed of my bump. I will embrace my pregnancy and will gladly continue to visually offend those who disagree.
Springer said that the station supported Morgan all the way, and the staff decided to post their own message of support on KAAL's Facebook page.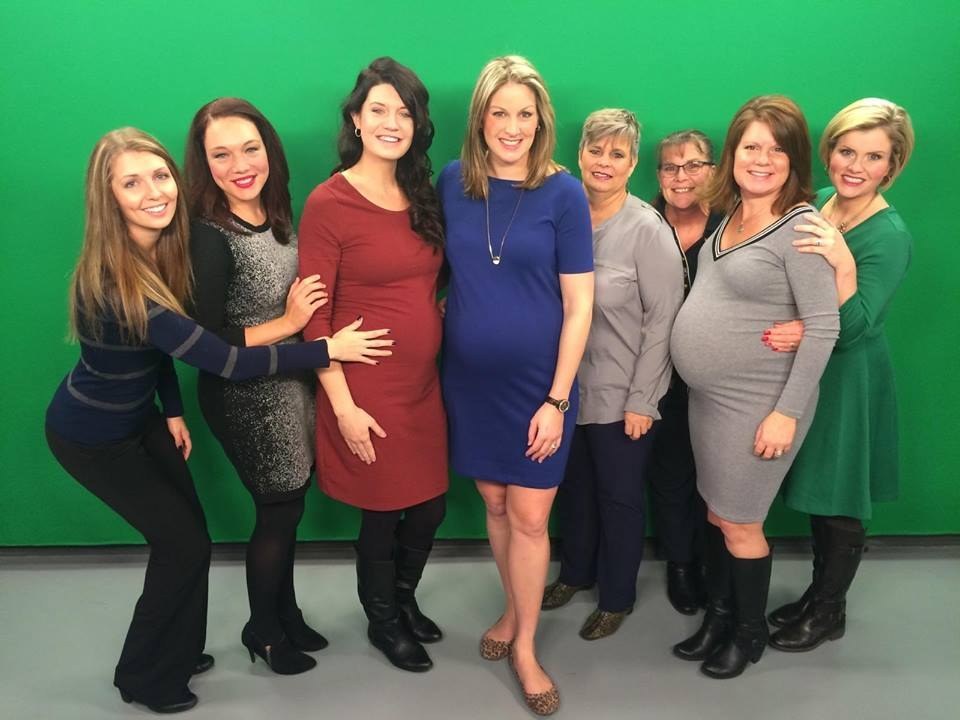 Many other women posed with Morgan as a sign of solidarity, including two other pregnant employees.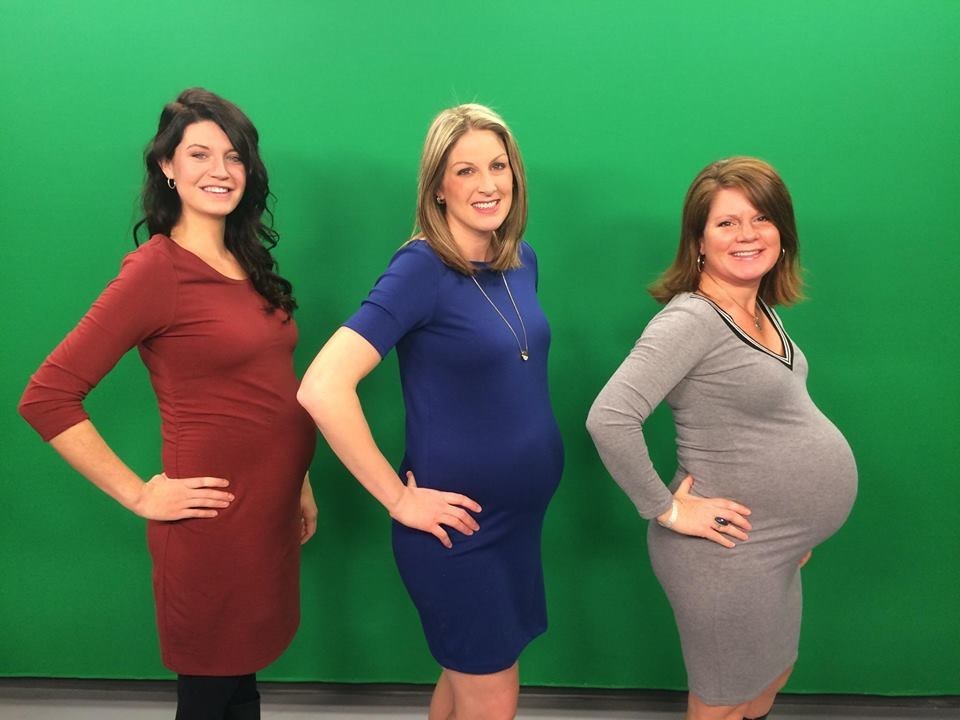 After posting the photos, KAAL said they began to receive incredible messages of support. So, they posted another photo asking other women to stand up and #embracethebump in support of Morgan.
People wrote that no women should be shamed for being pregnant. "Pregnancy is beautiful," this mom wrote.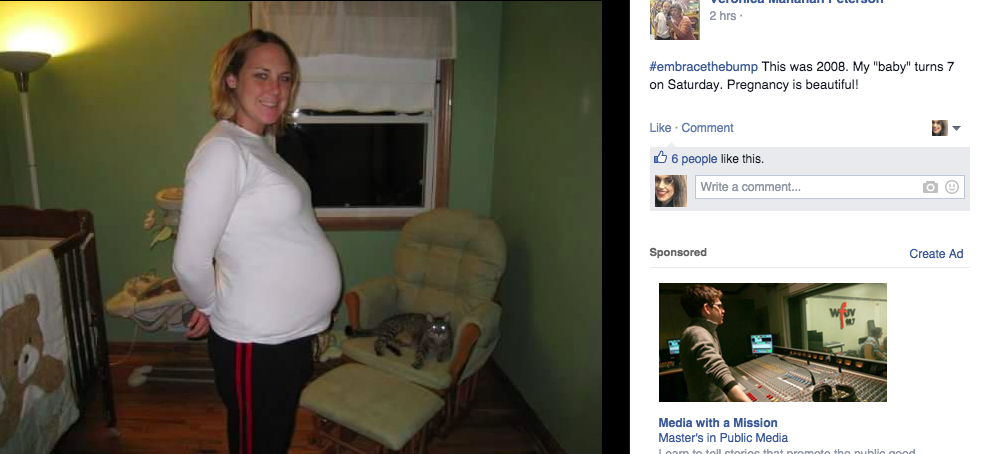 "I have a big bump as well! Show it off. Being a mama is a blessing," this mom-to-be-wrote.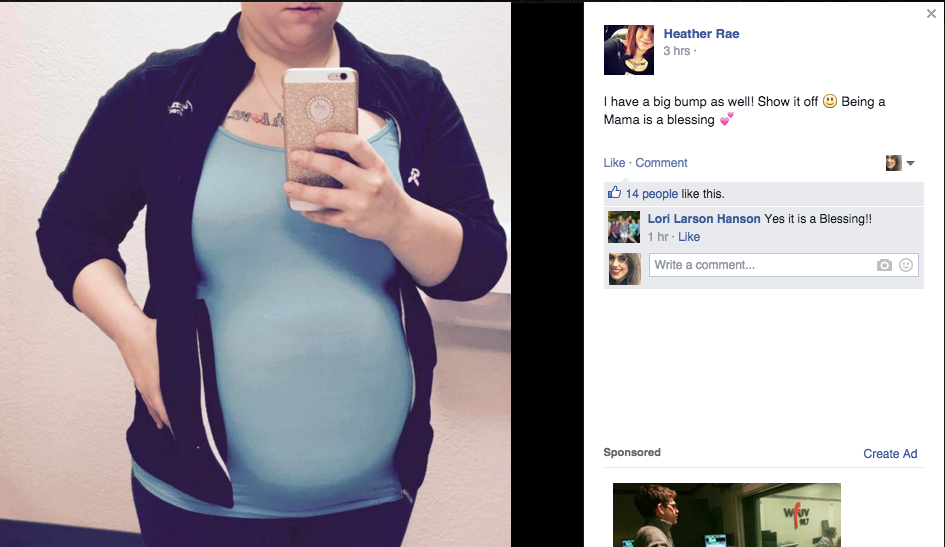 Springer said that the station "really didn't expect [the post] to get this kind of attention," but they are grateful for the support.
He said that he hopes to send a message to others to show the moms-to-be in their lives a little support when they need it.
"It's just part of empowering women," he said.