A girls' softball team in Oklahoma is getting a ton of attention for their team picture that shows what it really means to play "like a girl."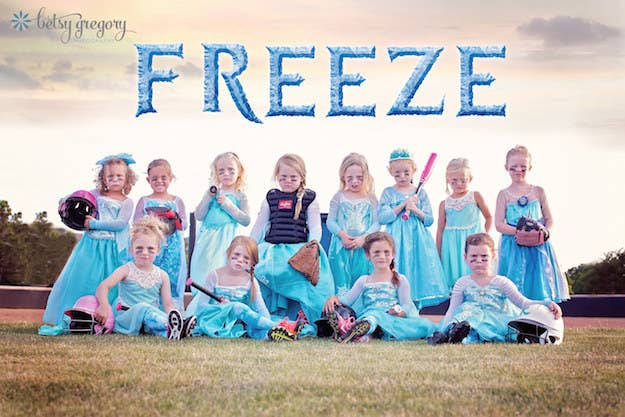 The snap of the "Freeze," a softball team made up of girls ages 4 and 5, was posted online by photographer Betsy Gregory. Gregory's daughter was the team's catcher, she told BuzzFeed News.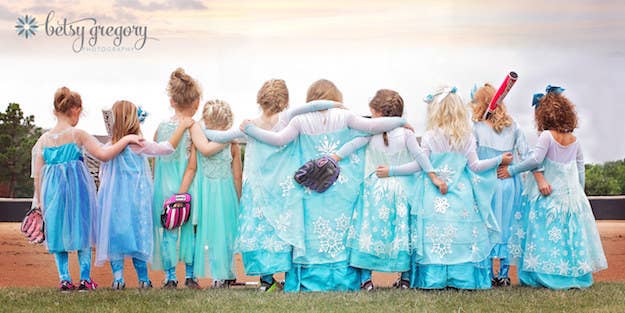 Like literally all little girls, the team is obsessed with Frozen. When it came time to pick a team name, the girls wanted to be called the "Sparkling Elsas," Gregory said. However, they settled on the more tough-sounding "Freeze."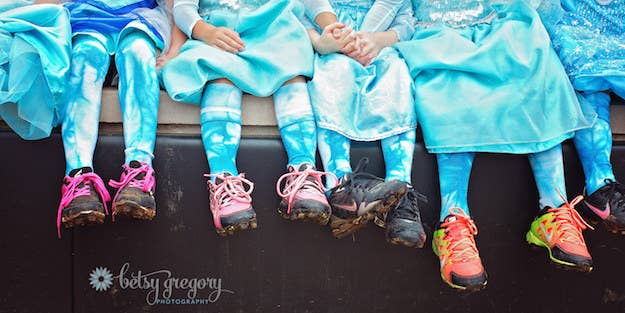 The girls had normal softball uniforms, but their hats had blonde "Elsa hair" attached, Gregory said. They weren't allowed to wear the hair most of the time, however, because it was too windy.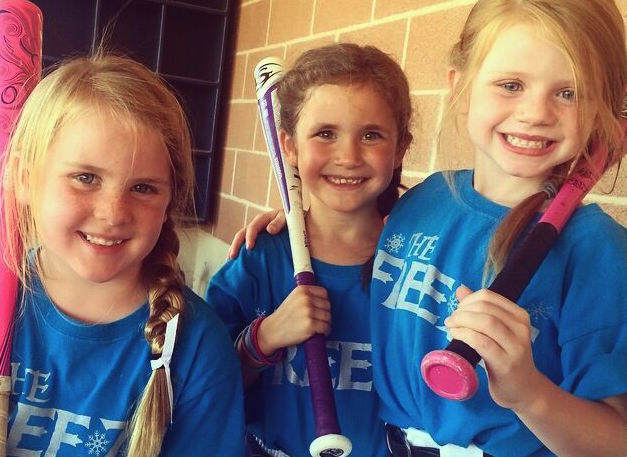 Since Gregory was a mom and a photographer for the team, she could be as creative as she wanted with the end-of-the-year photo. She said she thought it would be cute to "put the girls in their Elsa dresses and have them make tough faces."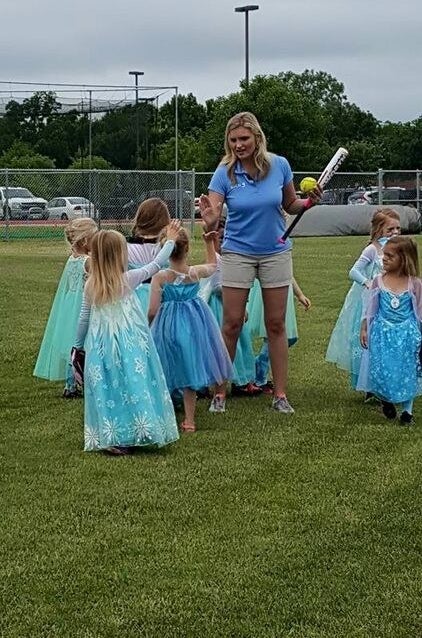 She then decided to post the picture of the team to her Facebook page, and then posted it on other pages like Sports Illustrated Kids. The picture blew up, getting thousands of shares. "It's pretty funny," Gregory said.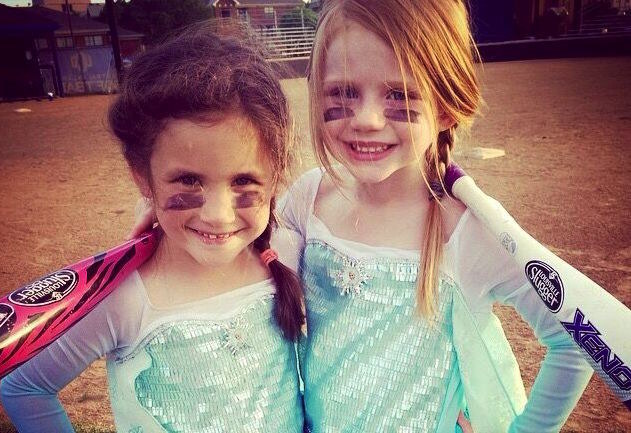 Gregory said that she loves how the photo has become a positive message for girls everywhere. "It's empowering, really, for little girls... 'I can dress up but I can still be tough.'"