NFL Hall of Famer Warren Sapp has been arrested after he allegedly assaulted two prostitutes in a Phoenix hotel room.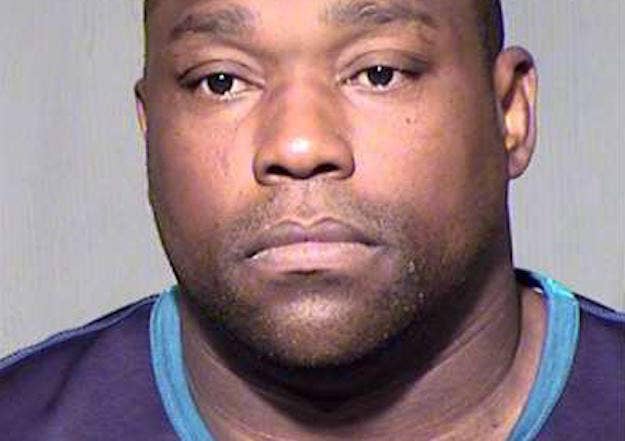 The NFL Network terminated Sapp's contract after the charges against him were announced.
"Warren Sapp's contract has been terminated and he no longer works for NFL Network," a spokesperson said in a statement to BuzzFeed News.
Sapp, 42, was detained early Monday after one of the alleged prostitutes contacted Phoenix police officers working in the hotel and told them she had been assaulted.
The woman alleged that she and another woman were invited into Sapp's room to provide prostitution services. She told police the women and Sapp then got into an argument over money and started fighting. The fight spilled out into the hallway, according to the Phoenix Police Department.
Sapp admitted to police he had been involved in prostitution, but denied assaulting the women, according to authorities.
Sapp, who was in Phoenix for the Super Bowl game, has been charged with two counts of assault and soliciting prostitution, both misdemeanors.
Sapp played 13 seasons in the NFL and was elected to the Hall of Fame in 2013.
He was arrested in 2010 on domestic battery charges, which were eventually dropped.