A Los Angeles jury has awarded legendary funk singer Sly Stone $5 million in damages after ruling his former business managers cheated him out of royalties for several years.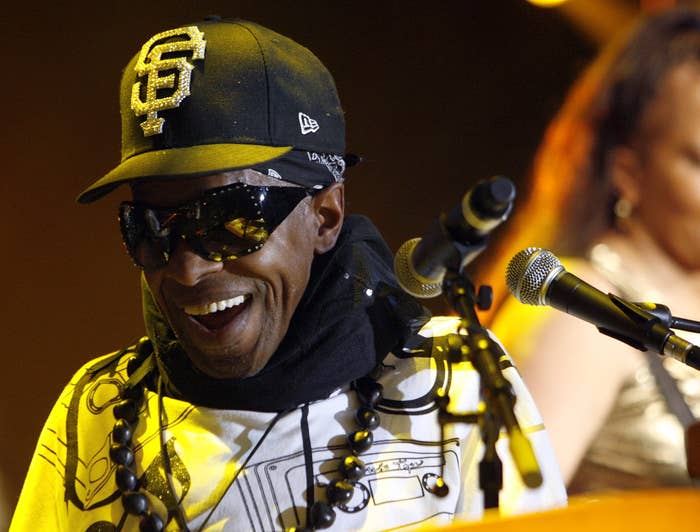 The former frontman of the iconic band Sly and the Family Stone filed the lawsuit about five years ago against former manager Gerald Goldstein, attorney Glenn Stone, and Even St. Productions Ltd.
"It's a good day for Sly, it's a good day for entertainers in general," his lawyer Nicholas Hornberger told the Associated Press. "This was an important verdict for people that are artists, entertainers, music composers, etc."
The complaint alleged that Goldstein and the other defendants became involved in Stone's business dealings in the late 1980s, when the singer was addicted to cocaine and had few career prospects.
Goldstein, through his company, began giving Stone loans, which the singer used to support his drug habit according to the complaint.
In 1989, Goldstein, Glenn Stone and another attorney came to Sly Stone and told him that they had procured a record deal for him.
However, they said the deal hinged on Sly Stone signing a shareholder's agreement with them to control all of his personal and professional interests through Even St. Productions. He would receive a portion of the royalties from his music.
Stone agreed. Over the next 20 years, the complaint alleged, the defendants stole all of Stone's royalty earnings.
They told Stone he was not earning any royalties because of IRS problems and Stone believed them, according to the complaint.
Attorneys for the defendants argued that they helped obtain millions of dollars in royalties for Stone and helped him deal with the IRS, the AP reported. Stone also promised to record comeback records and never did, they argued.
Even Street Productions Ltd. Filed for bankruptcy last year, records show.
Stone, 71, gained fame as the frontman in the band, which has several Top 40 hits such as "Everyday People" and "Dance to the Music."
As of 2011, he was living in a van parked on the streets of Los Angeles, the New York Post reported.