Connecticut Gov. Dan Malloy was trying to do a press conference at the Mystic Aquarium on Wednesday when he got interrupted by the cutest photobomber ever.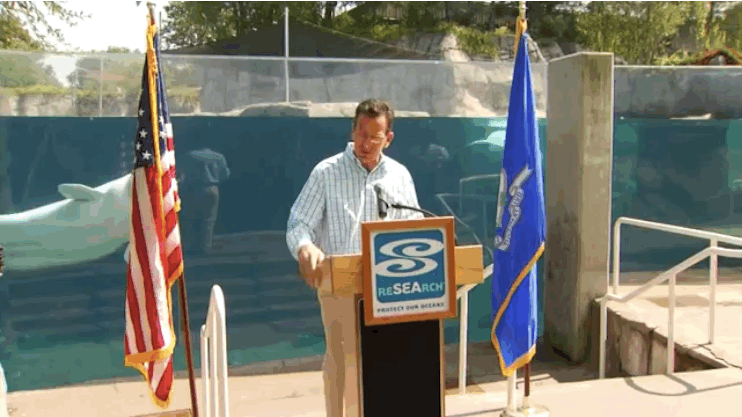 Juno the beluga whale clearly saw the cameras, and couldn't resist taking some time in the spotlight.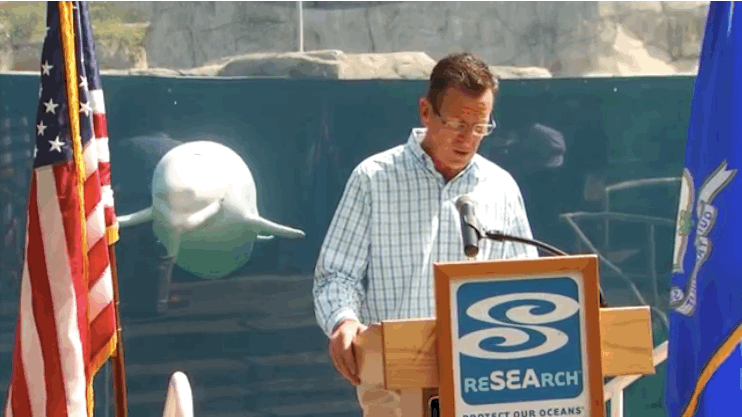 OH HAI.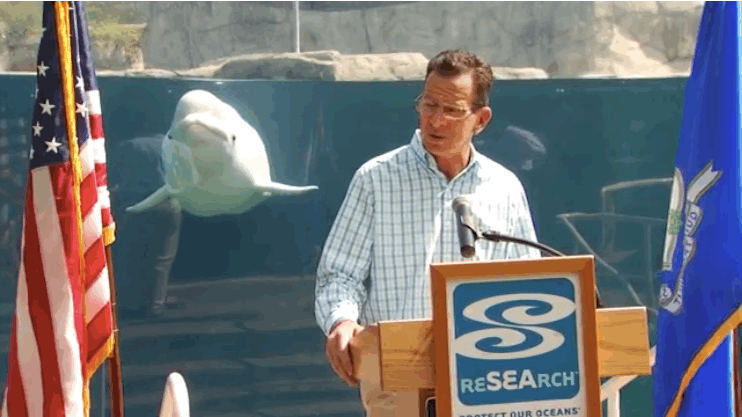 THE CAMERA LOVES ME.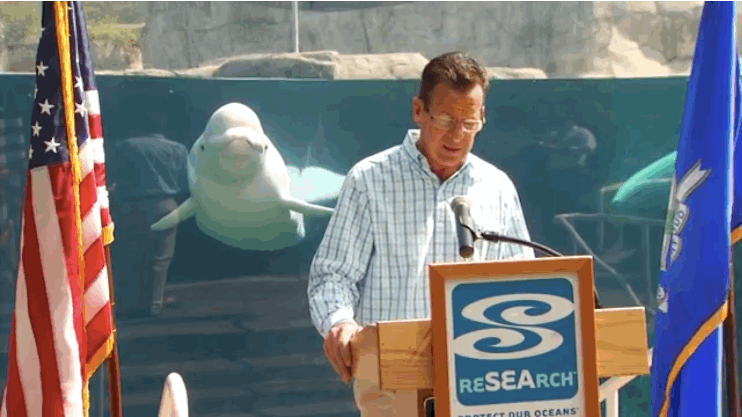 OK, peace out.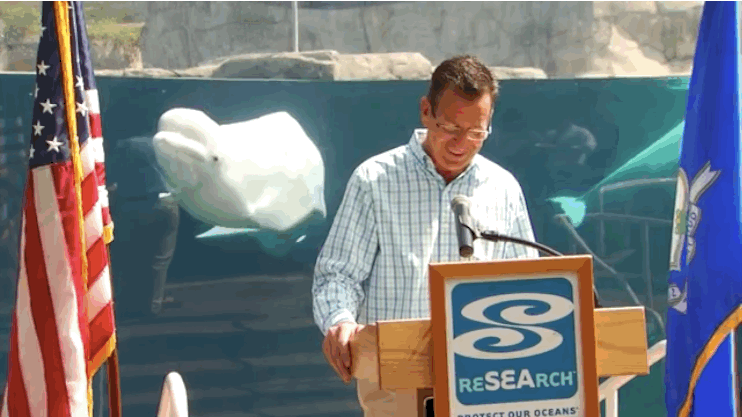 Malloy was at the aquarium to discuss tourism growth in Connecticut in 2015. He didn't seem to mind being upstaged, though.
Juno is 13 years old and "is usually the (whale) watching the people at the underwater viewing area," according to the aquarium's website.