A few months ago, we all died laughing at the "Hipster Barbie" Instagram account.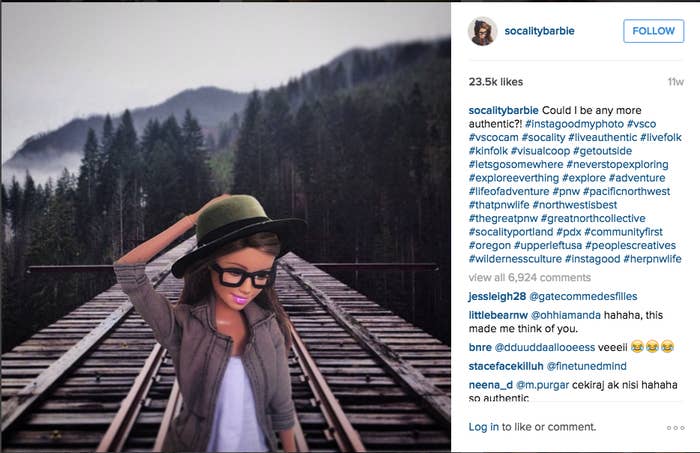 "Hipster Barbie," aka Socality Barbie, delighted us all with her hilarious mockery of every annoying person in your Instagram feed.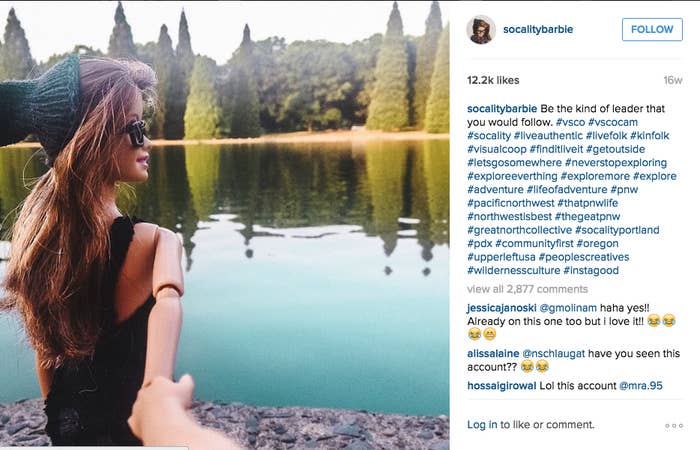 Since BuzzFeed News first covered the account in September, Barbie has paired up with Hipster Ken...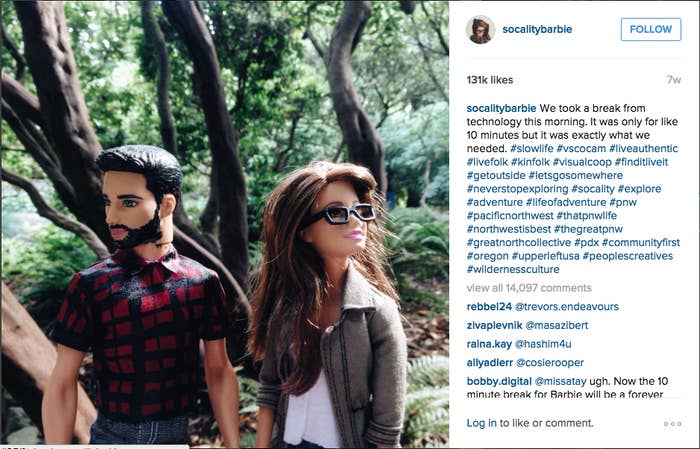 And participated in #fallfun. (Obviously.)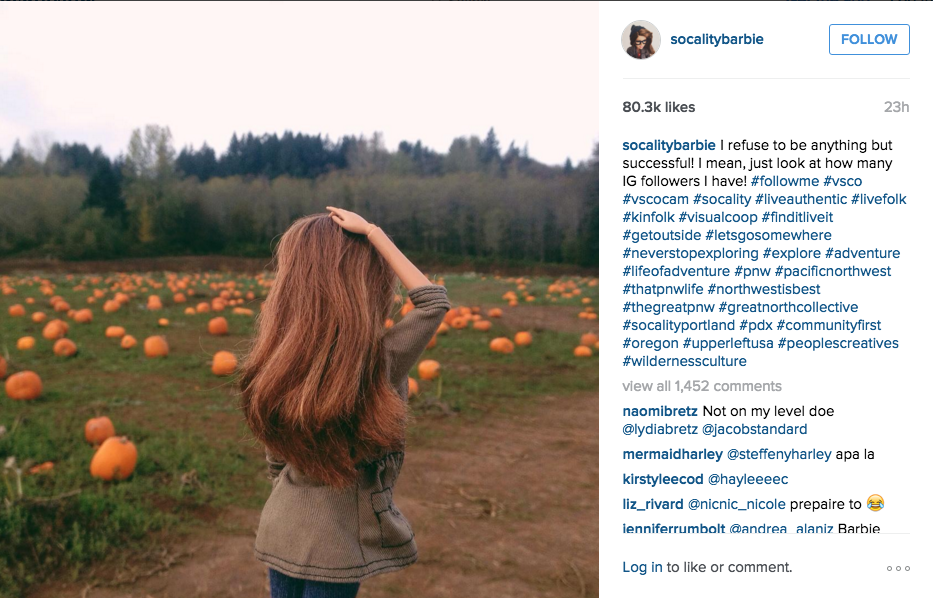 But on Wednesday, the account's creator made a sad announcement. Hipster Barbie will no longer be posting on Instagram.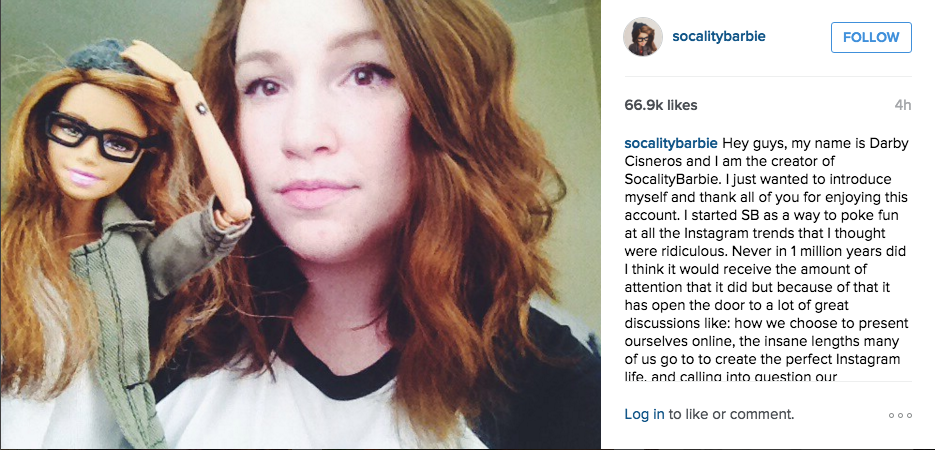 The Portland-based creator, who had been anonymous, also revealed her name to be Darby Cisneros. She told BuzzFeed News that she is ending the account because "I said all I wanted to say."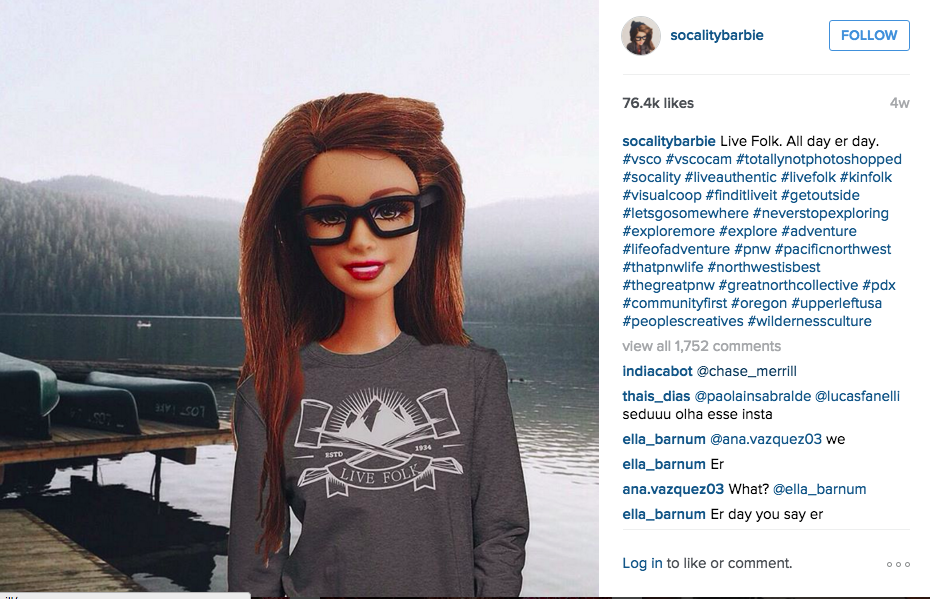 The wedding photographer said she started the account because "I wanted to use it as my own outlet to say things about social media that I've always wanted to say."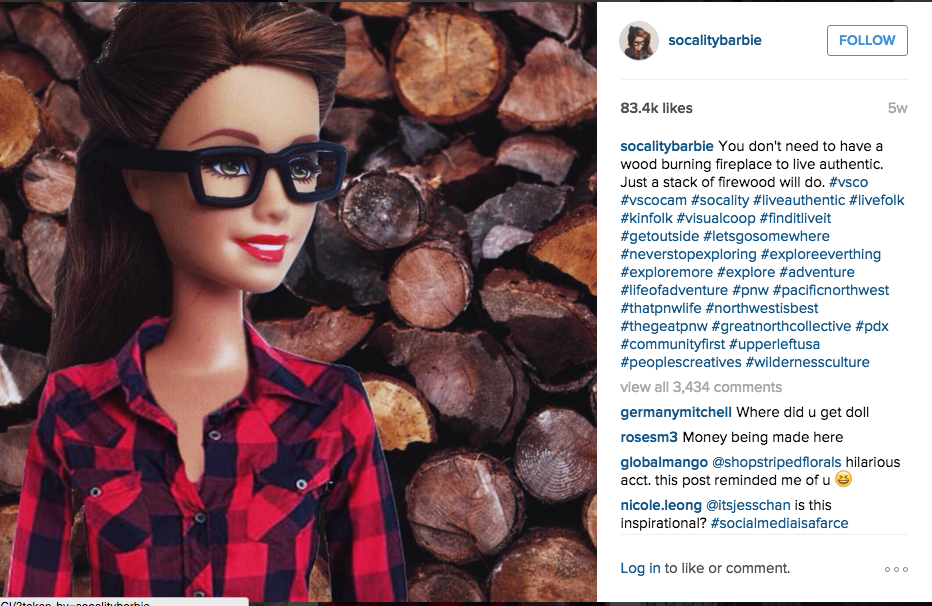 Cisneros said her decision to quit now has nothing to do with Instagram star Essena O'Neill's decision to also quit social media earlier this week.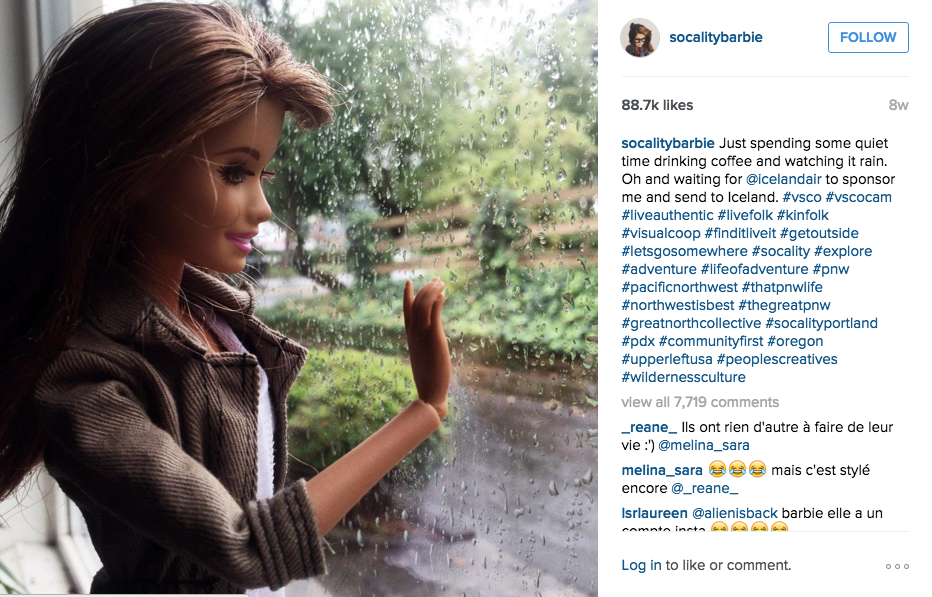 One of the best parts of the project, Cisneros said, was how many people agreed with her views on social media and how ridiculous it can be.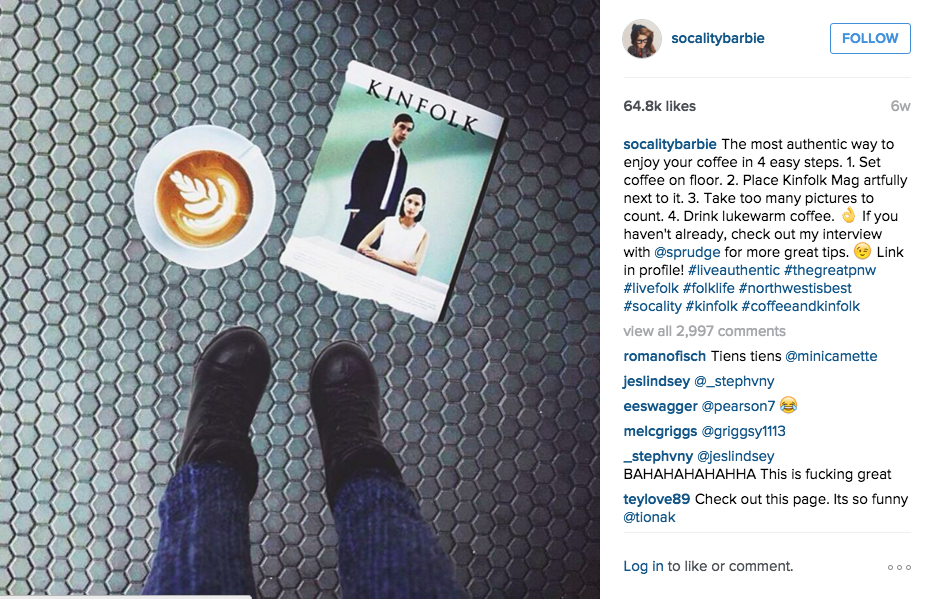 Goodbye, Barbie — stay ~authentic~.