Remember your high school graduation? You walked across the stage, got a diploma, and maybe ate some cake. Well, your ceremony just got totally shown up.
The class of 2015 at Kahuku High School in Hawaii performed an incredible song and dance routine to a medley of a ton of songs, and it's totally badass.
It starts with some pretty neat in-sync swaying action.
Then kick it old school with a little Jackson 5.
Miley is jealous of their "Wrecking Ball."
How are they all on beat in the "Uptown Funk" dance?
And then they kill the whip/nae nae.
The dance ends with an amazing performance of their school's haka dance.
Tovo said the graduation dance is a tradition at the school, and the class learned the entire thing in two days.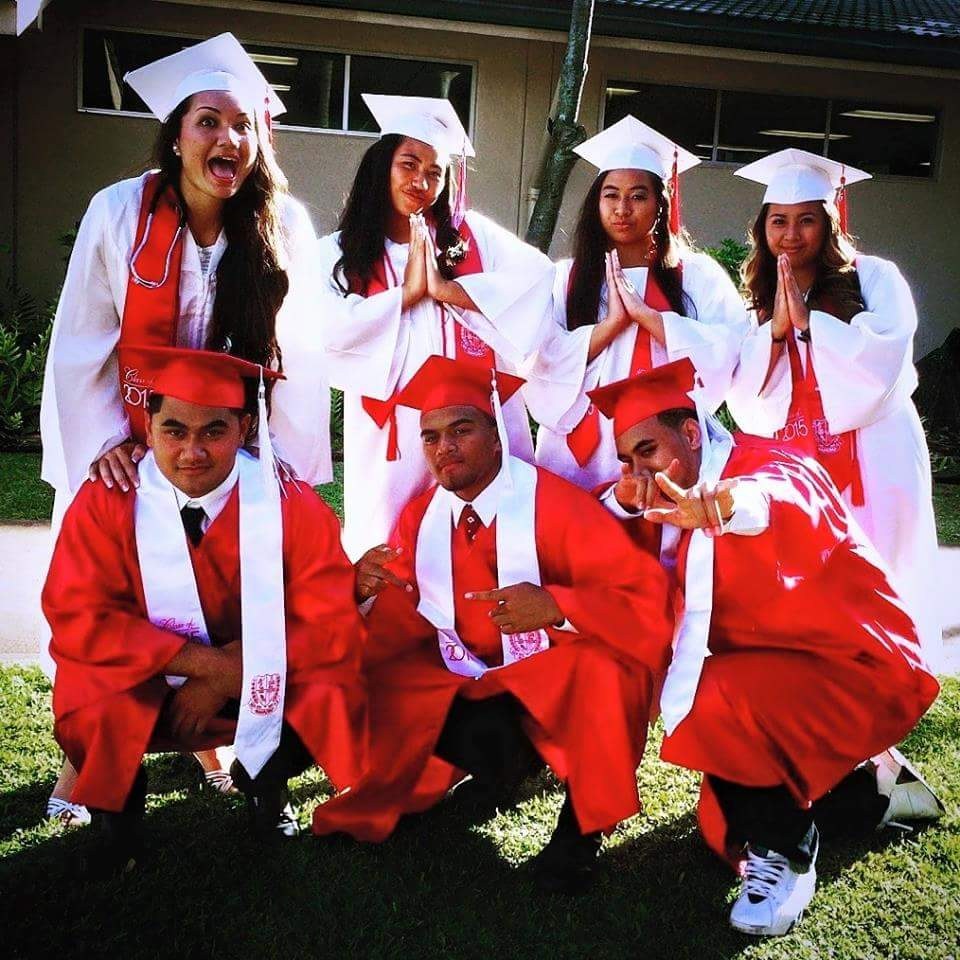 The dance soon started to blow up on Twitter.
Many said the school's haka dance was a great expression of Polynesian pride.
And said they were High School Musical IRL.
Congrats, class of 2015. You're officially cooler than all of us.