A video of a new dad in Mississippi proposing to his girlfriend with the help of their newborn daughter is touching the hearts of people around the world.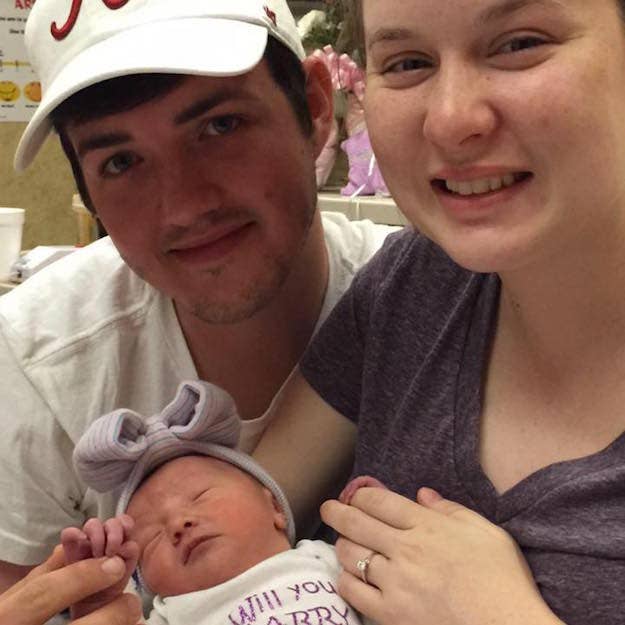 Debra Norris Sadowski posted the video of her son Michael Miles proposing to his girlfriend, Triston Lowery, to her Facebook page over the weekend, and it has since been viewed nearly 150,000 times.
In the video, Lowery clearly isn't expecting anything when the nurse brings in the couple's daughter, Lynleigh, who was born on Thursday.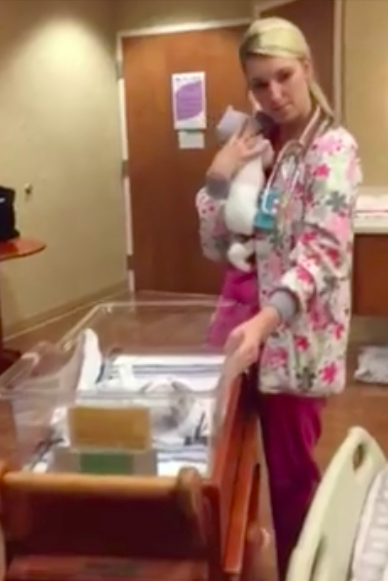 But then Lowery reads her daughter's onesie, which says, "Will You Marry My Daddy?"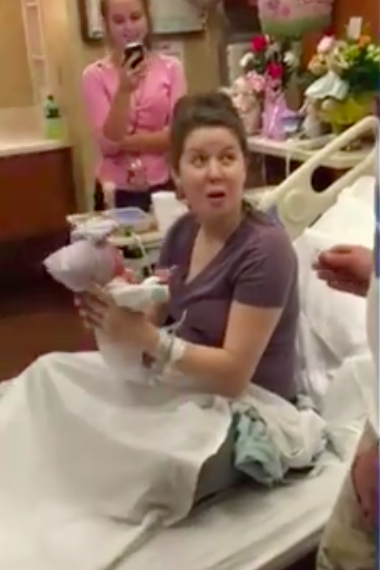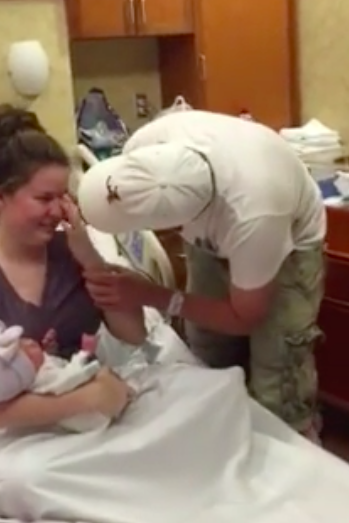 And Lynleigh looks pretty happy too. "Got ya, Mom!"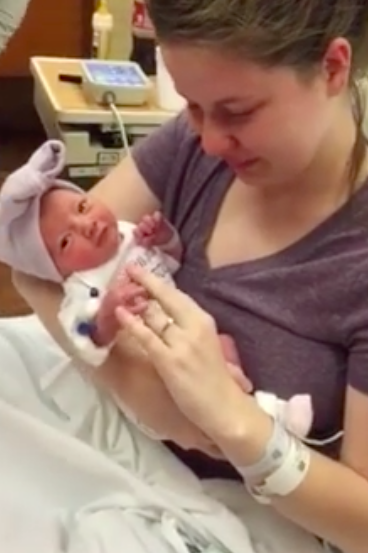 Miles told BuzzFeed News that he had planned to propose for a long time, but he waited because he wanted to include his daughter in the special moment.
He said although he knew he wanted to use Lynleigh in the proposal, it was his mom who came up with the onesie idea.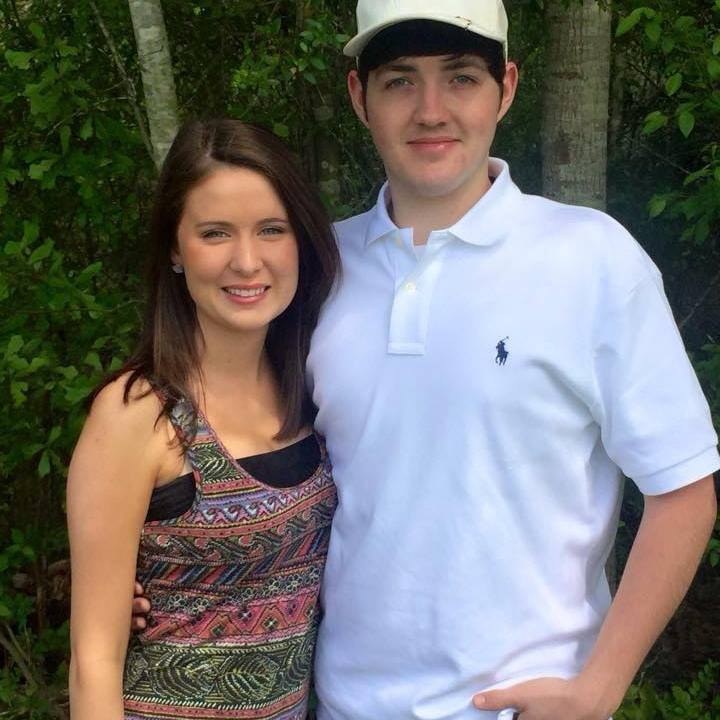 Both mom and baby are doing great, Miles said, and the family is amazed by how much attention their video has received.
"[The video has} gone crazy so far," he said.