A 22-year-old woman whose husband and baby son died after being struck by a drunk driver has posted a powerful message to her Facebook page with the hopes of stopping the tragedy from happening again.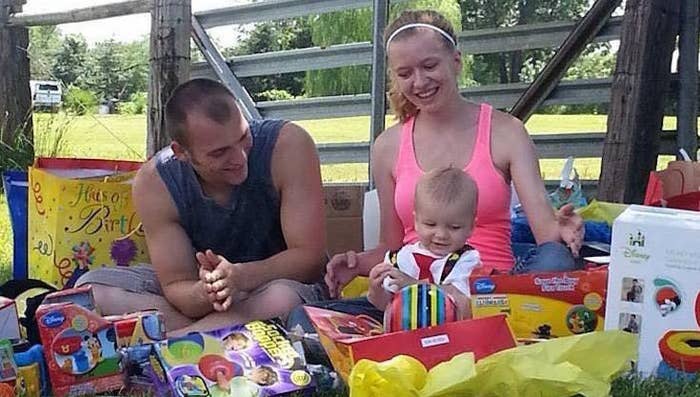 Destiny Mantia was just 21 years old when her husband, Corey, and their 1-year-old son, Parker, were killed in a horrific car crash last September on a highway in Lincoln County, Missouri.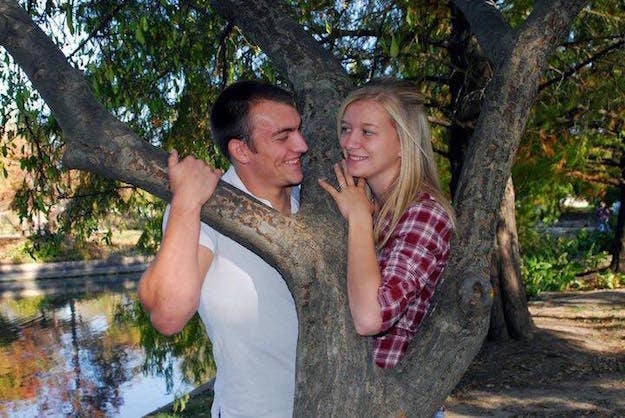 According to an accident report from the Missouri Highway Patrol, the family's van was struck by an SUV being driven by 42-year-old Shanna Cook.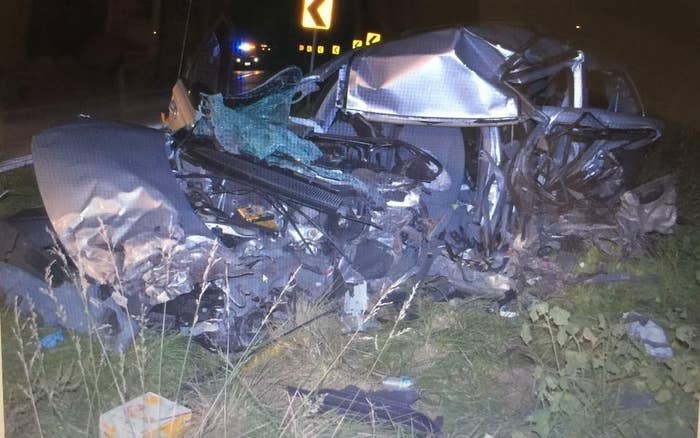 Destiny Mantia told BuzzFeed News that Facebook has become like a "diary" for her as she deals with her grief over the accident. So, on the one-year anniversary of the crash, she posted a message.
She wrote about what she remembered from the crash, and then posted a powerful message against drunk driving:
One selfish decision to drink and drive caused me to be a widow and a mom to an angel at the age of 21. She has caused many nightmares with the news of various reports being released such as an autopsy of my baby being sent to me or many reconstruction pictures. Many things a 21 year old should never have to see or imagine. She ended any dreams that we may have had together and caused pain I never knew existed.

That day the Destiny that was a mom and wife died as well. I've [since] had to find myself. I never knew the strength I could pull out that I never knew I had. I think I was able to find this strength through the prayers and support of many friends and family and also an amazing widows group who kept me knowing I was normal for feeling how I felt.

This hurt, pain and our future could of all been prevented if someone would have stepped up and stopped this selfish woman from drinking and driving. You can save someone's life too! Don't allow your friends and family drink and drive. Don't share DUI checkpoints. Be an advocate! Stand up with me! Let's stop this. One is too many. DONT DRINK AND DRIVE!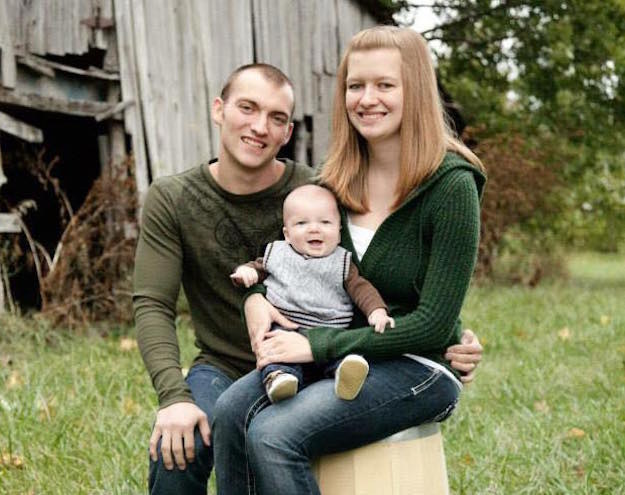 Her post resonated with thousands of people, including others who have lost family members in drunk driving collisions.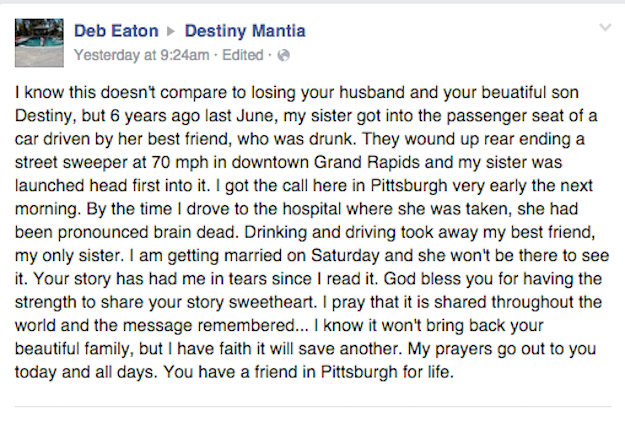 And others who say they used to abuse alcohol.

Destiny Mantia said she is incredibly passionate about spreading the word and that she hopes her post inspires people to advocate against drunk driving.