Donald Trump Is Going To Host "Saturday Night Live"
The Republican presidential candidate will be live from New York on November 7.
Donald Trump will serve as the host for Saturday Night Live next month, NBC announced.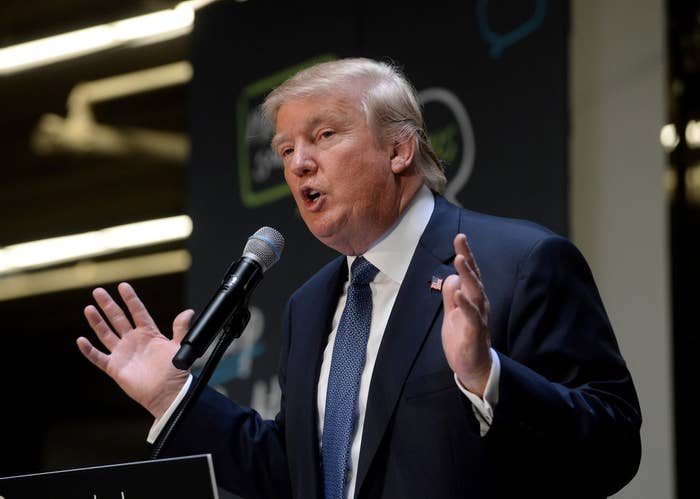 Trump will be the first 2016 candidate to host an entire episode of SNL. Hillary Clinton appeared on the show earlier this month, but just for one skit. In the skit, she mocked Trump and poked fun at herself.
Of course, Trump has a long history with NBC.