As any bride-to-be knows, a wedding dress can be a huge expense. But one creative bride in Oklahoma has bucked the trend by creating her own look — and the result was seriously gorgeous.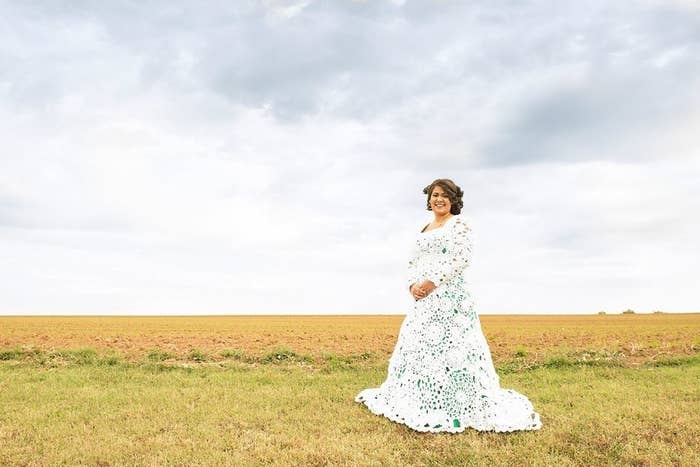 Abbey Ramirez-Bodley of Stillwater crocheted her entire wedding dress by hand with the help of her aunt. The best part? It only cost $170 total.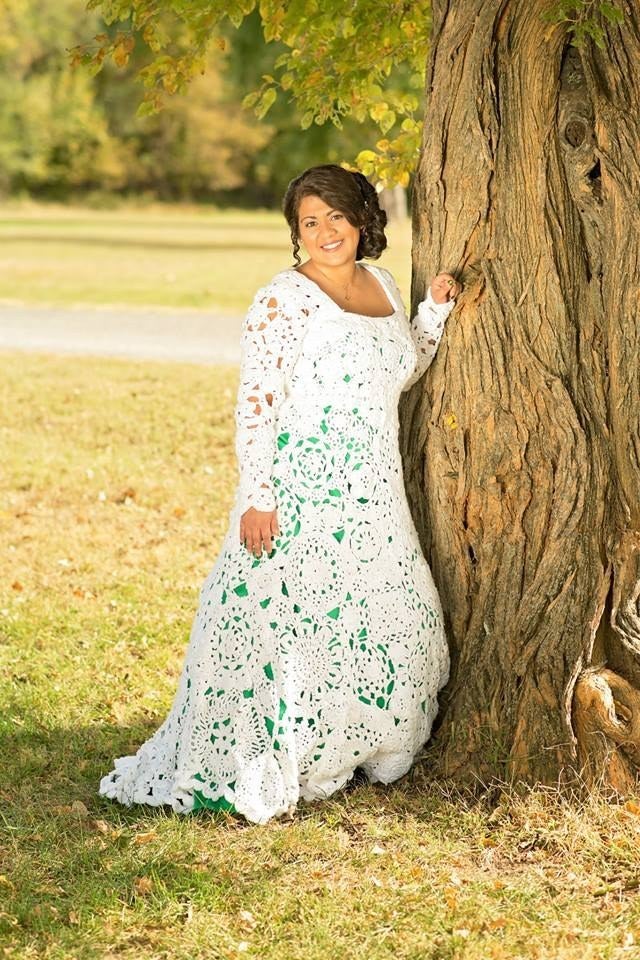 The creative newlywed told BuzzFeed News that she's been crocheting since she was a little girl when her aunt first taught her.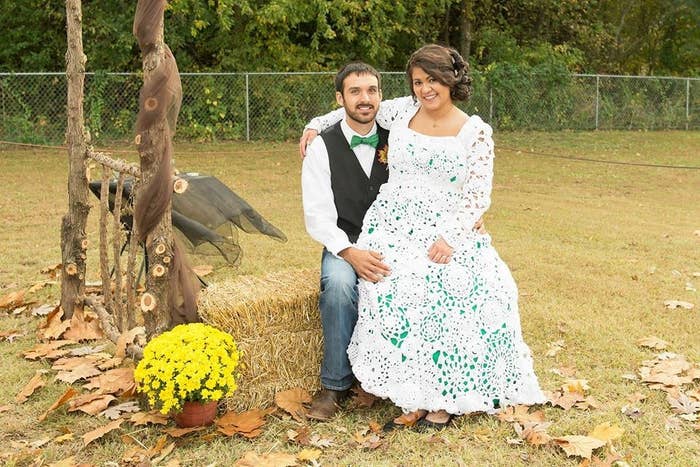 She said when she began to shop for a dress for her wedding to now-husband Jake Bodley, she saw a photo of a handmade dress that she fell in love with.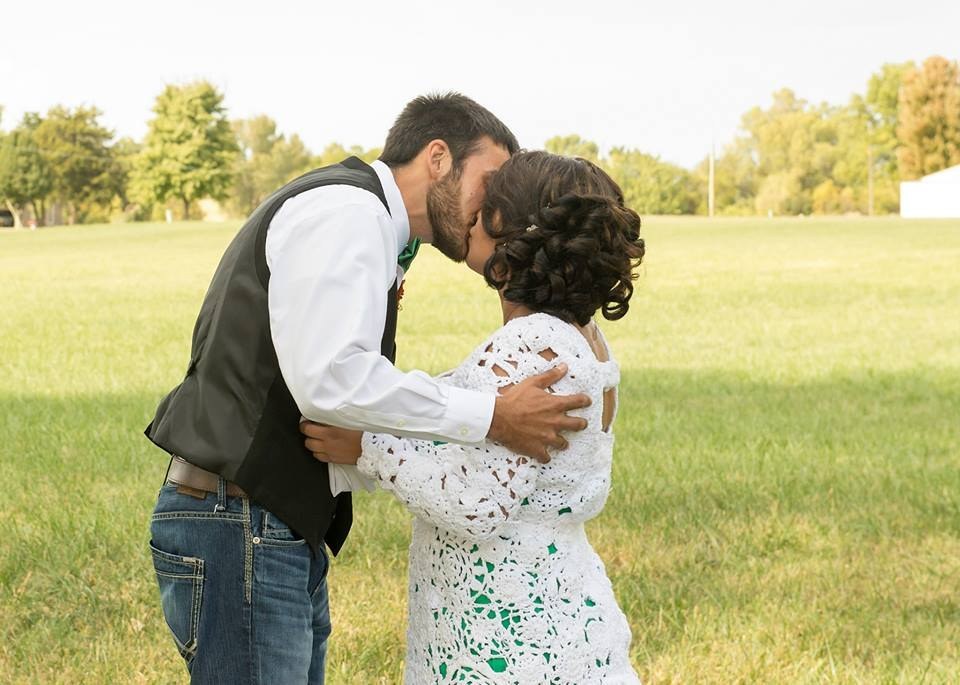 "I wanted to make my own dress because I saw another woman had done it and it was by far the most beautiful dress I'd seen," she said.
So, Ramirez-Bodley enlisted her aunt to help her crochet her dream dress. It took the pair EIGHT MONTHS to complete the dress.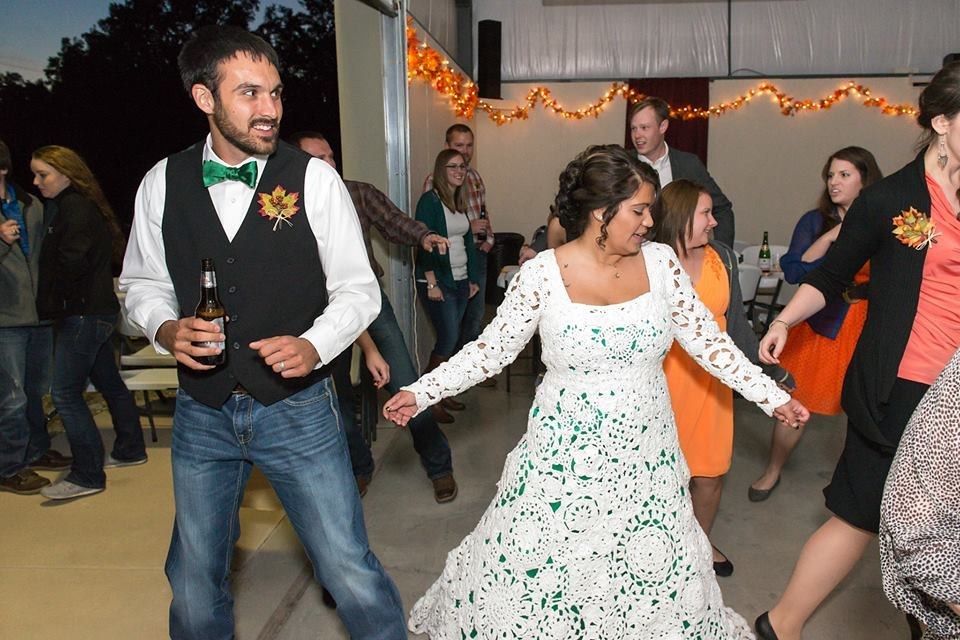 The 23-year-old said she only spent $70 on the yarn and $100 for the green dress she wore underneath. She said all of their guests seemed to love her creation, and she received a ton of comments on it during her special day.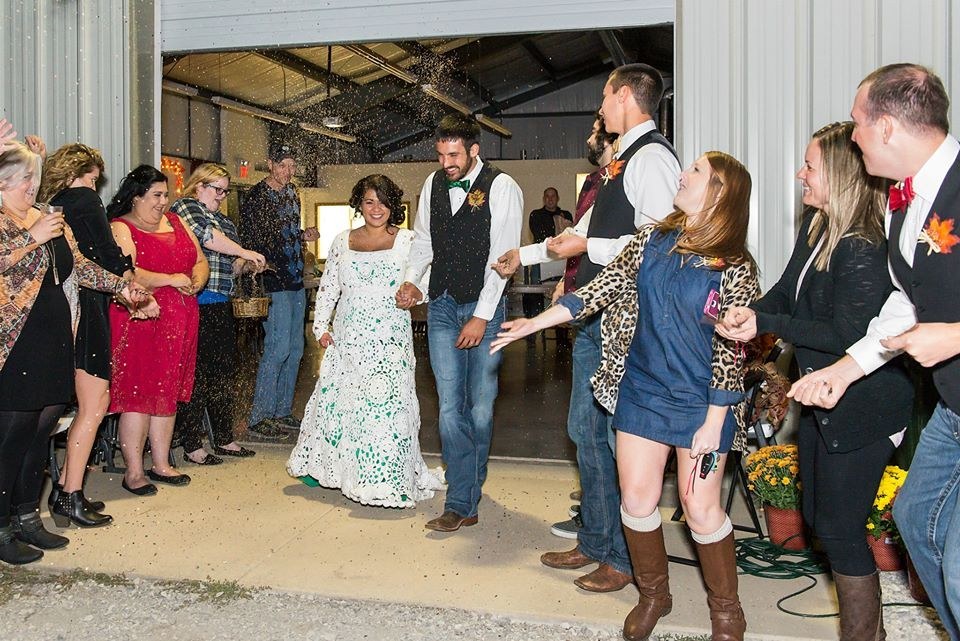 And of course, Jake loved it.
"My husband was impressed that we were able to do it and it came out great," Ramirez-Bodley said.
Now, Ramirez-Bodley said she hopes she can inspire other women to tap into their creative side and create their own dream dresses.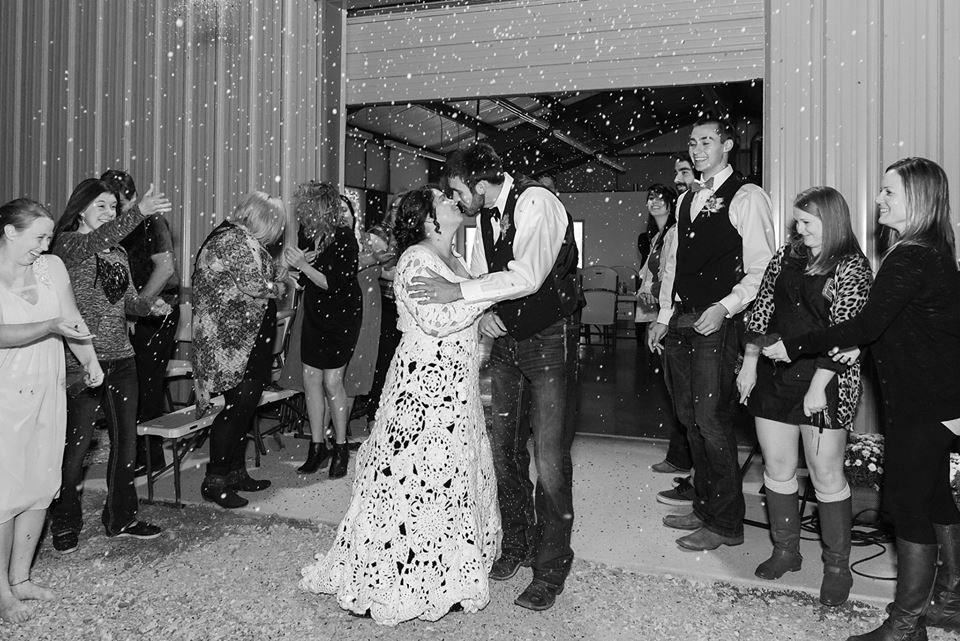 "I've had many requests for help and advice on starting [other women's] own projects and that's really cool," she said.