This Cat Was Accidentally Sold Inside In A Mattress But Lived To Tell The Tale
Camo the cat is back home after a two-week adventure.
An Oregon cat is back home after it hitched a ride within a mattress that was sold on Craigslist nearly two weeks ago.
Roy Dufek posted on Reddit on Dec. 18 that he had been trying to help out his girlfriend by selling two beds she had in her apartment. The couple were moving in together and no longer needed the beds.
However, Dufek wrote, he was unaware his girlfriend's skittish cat, Camo, had a habit of hiding in the box spring.
"He told me, and right away, I knew that [Camo] had hid in the box spring," his girlfriend, Hayley Crews, told KPTV.
Dufek said that the couple worked with the buyer of the box spring to search his home, but could not find Camo.
After Dufek posted the story on Reddit, the couple began to get tips from nearby residents who had seen a cat matching Camo's description in the neighborhood.
The couple decided to set a trap near where Camo had reportedly been spotted. It worked. About an hour and a half later, Crews and a friend spotted Camo in the trap. The cat was injured, but alive.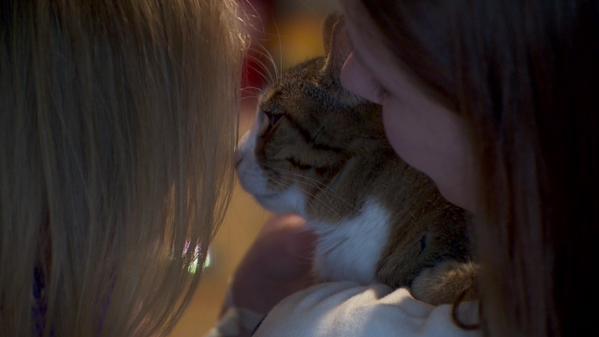 "I couldn't believe it was him," Crews told KATU. "My friend burst into tears, and then I burst into tears. I couldn't believe it."
Dufek said that he and Crews are very thankful to all of the strangers who helped look for Camo during the holiday season.
"It's the best feeling in the world to know friends and strangers a like [sic] has had our back in time of need, and to have him back safe and recovering," Dufek wrote.