A group of active duty Army soldiers posed for a photo while breastfeeding their babies in uniform with the hopes of "normalizing" breastfeeding.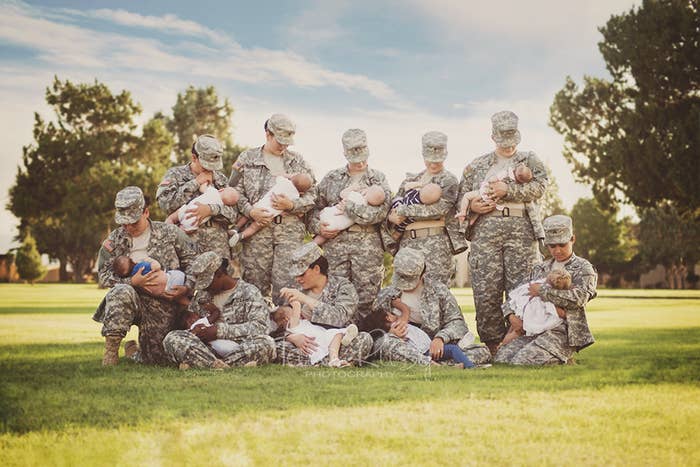 The photo was taken at Fort Bliss by Tara Ruby, a photographer from Texas.
Ruby is an Air Force veteran and mother herself. She told BuzzFeed News that when she had her son while serving in the military, she found it difficult to balance breastfeeding with her work.
But now, she said things are improving.
"If I had that support then that these ladies have now it might have been a different story for me and my little man," she said.
Ruby's experience has led her to advocate for normalizing breastfeeding in the military.
The organizers of the shoot were amazed when 10 women showed up to be photographed, and Ruby decided to do the group photo.
Ruby said she hopes that other military moms will see the picture and feel confident that they can be "amazing mothers and soldiers at the same time."
"The dedication needed for these moms to continue to not just breastfeed their babies but to pump during their work days, their training exercises and their schedules while still being amazing soldiers is extreme," she said. "It's added pressure on them. Finding support from not only their communities but their military installation is so important for them."