A 39-year-old Brazilian man is recovering after being stabbed in the head with an 11-inch knife, according to multiple media reports.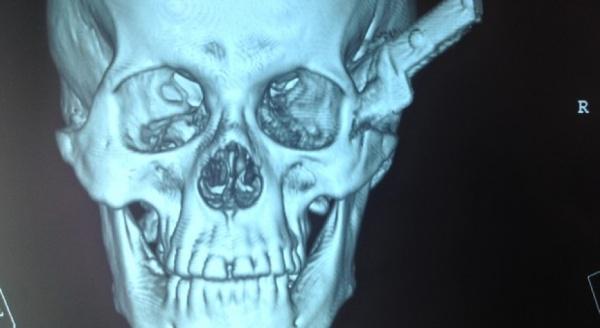 Taxi driver Juacelo Nunes de Oliveira told Brazilian news organization G1 Monday that he was stabbed in the head, neck and chest by a group of men in the city of Água Branca.
UPI and Sky News reported that Nunes de Oliveira then drove himself two hours to a hospital in the capital city of Teresina.
"I thought I would die and only came to believe when I saw what happened to me, because if someone told me I would not have believed it," Nunes de Oliveira said.
Doctors told G1 that although the procedure to remove the knife was very difficult, the blade miraculously missed Nunes de Oliveira's left eye and he is recovering well.
A police investigation into the attack remains ongoing.