Pizza Hut is attempting to make getting your hops a little easier by testing out a pizza that has craft beer infused in its dough.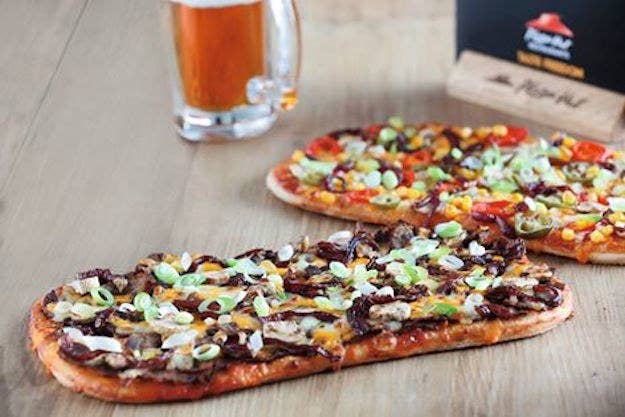 The chain's U.K. operation tested out the boozy pies at one London location on Friday.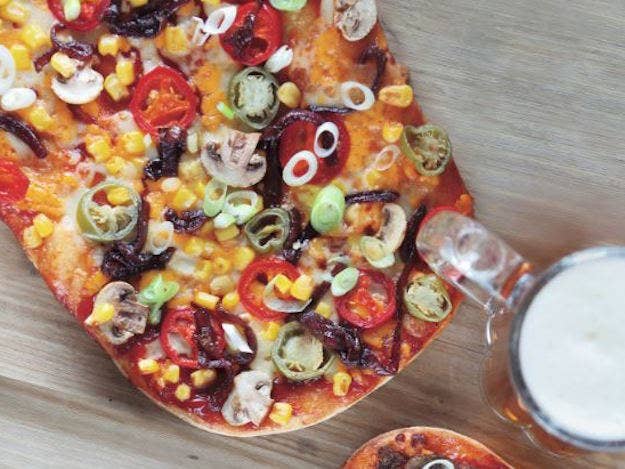 Customers had to whisper the secret code, "I like it hop," to try out the pizza for free, the company said in a news release.
The pizzas came in two versions, The Steak Feast, and The American Hot, a vegetarian pizza.
Diners had to show ID to prove they were old enough to grab a slice, according to the newspaper.
"We know that craft beers are really popular right now and we're celebrating this not just by adding craft beers to our menus – but also by adding this to our pizza dough," Pizza Hut U.K. spokeswoman Kath Austin said in the release.
Pizza Hut also sent some of the pizzas to local journalists, who seemed to dig them.
"It took our team many hours to perfect the recipes and flavor combinations, but all of their hard work definitely paid off as we're thrilled with the results and can't wait for our customers to try them," Austin said in the release.
The chain will bring the pizza to all its 270 U.K. locations if the pizzas are a hit, the company said.
But if you aren't in the U.K., don't fret. There are many recipes online for beer pizza that you can make in the comfort of your own home.