Ellie Farmer is only 20 months old, but she already can rock climb better than some adults.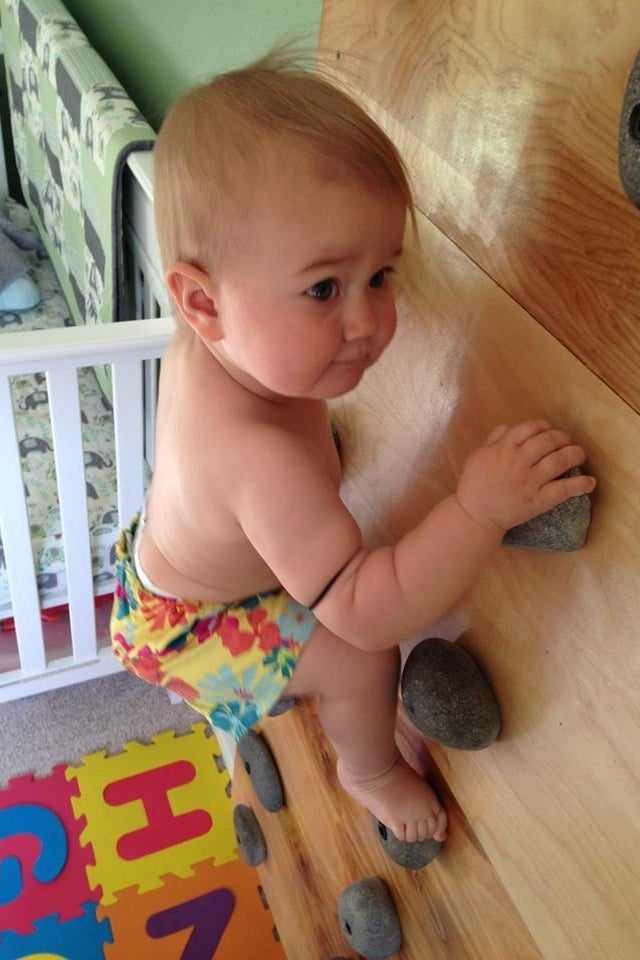 Climbing is in Ellie's blood. Her parents told NBC News they both climb competitively, and Rachael Farmer climbed up until three days before her daughter was born.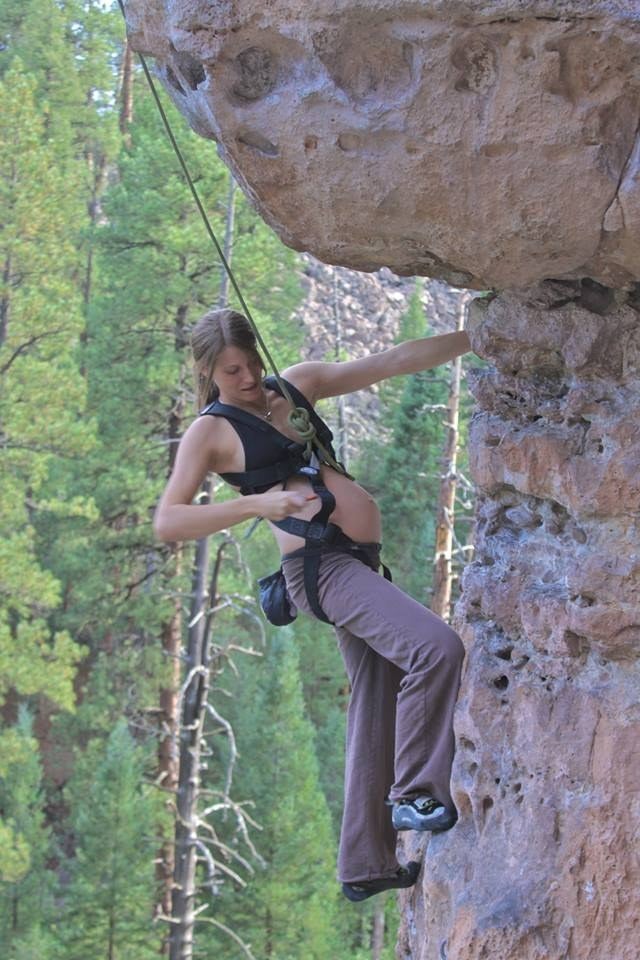 The couple built their daughter a climbing wall in her nursery, and she soon took to the sport.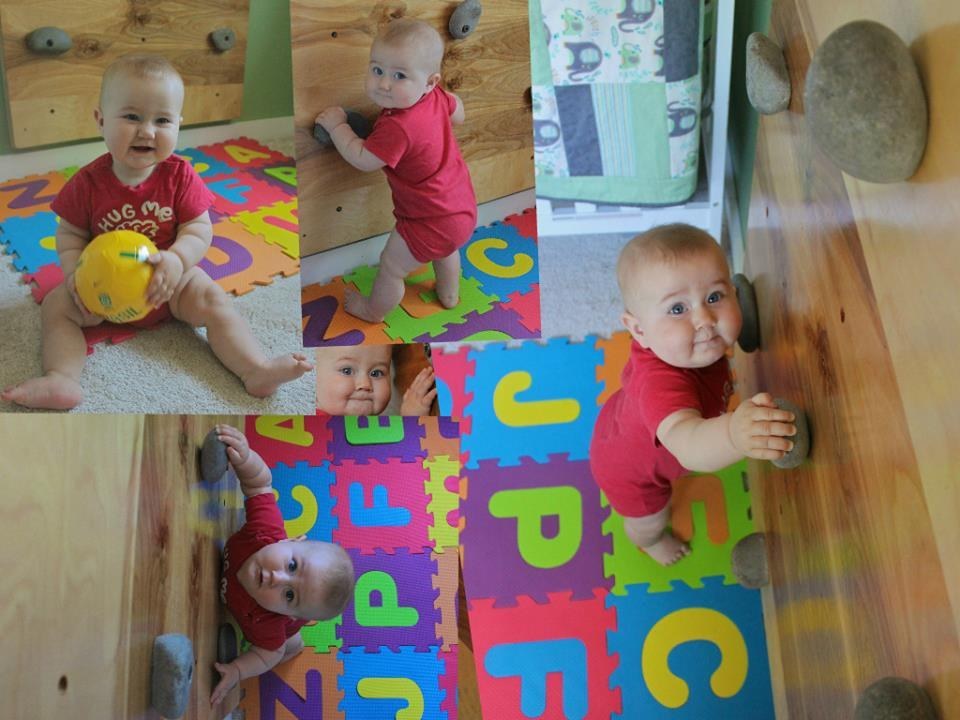 The toddler's style is called "bouldering," and is defined as climbing low heights without a harness or another rope. The tallest walls Ellie climbs are 7 feet, and she always climbs with a thick pad below her.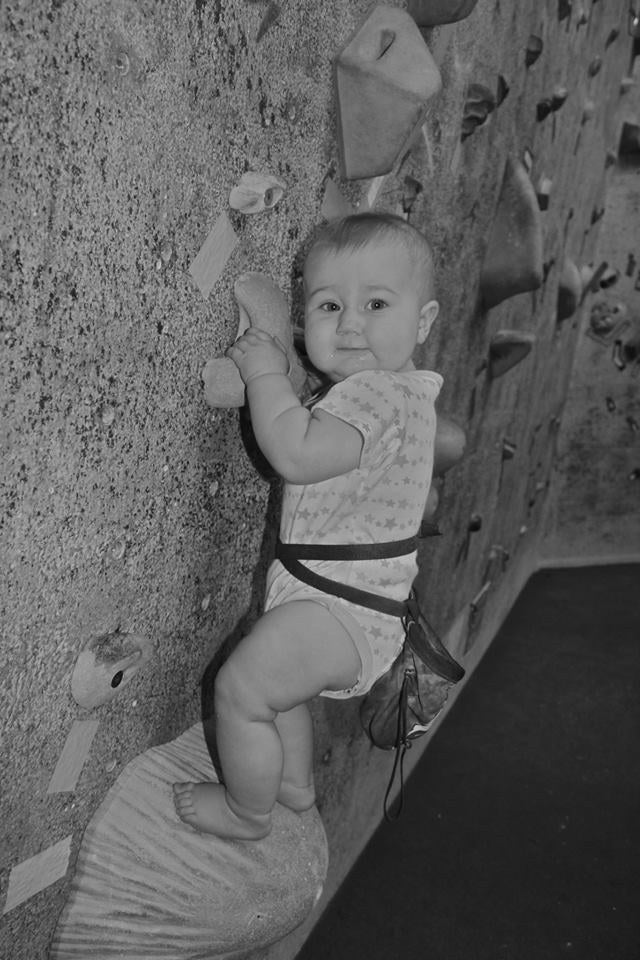 Rachael Farmer wrote on Facebook that while some people have said the sport looks dangerous for a baby, her daughter is always safe and has never been hurt climbing.
"Falling usually ends up with a giggle fit and trying the climb again until she successfully finishes the route," she wrote.
She added that climbing does come with risks, but no more than other activities kids do.
Rachael emphasized that Ellie's passion for climbing is all hers. "We provide the safest environment we possibly can for our little monkey while continuing to support her love for climbing," she said.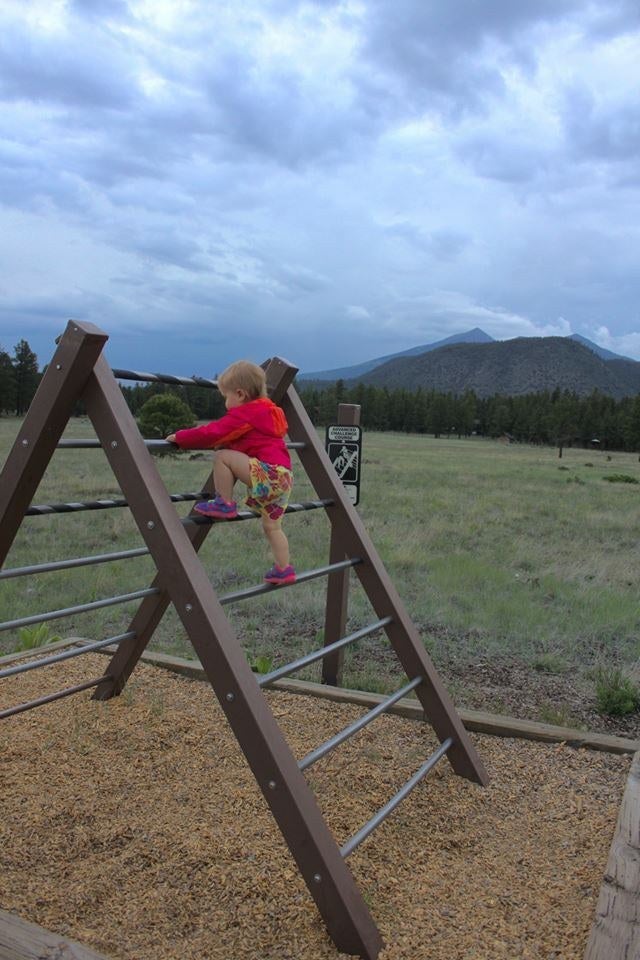 BuzzFeed News has contacted the Farmers for comment.