A sorority at the University of Alabama has taken down its recruitment video after it was criticized by an opinion writer as "worse for women than Donald Trump."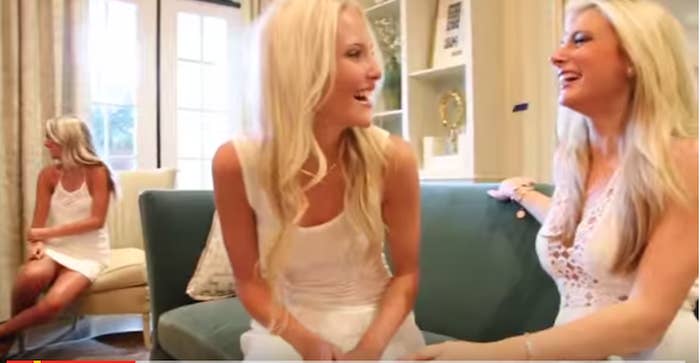 The Alabama chapter of Alpha Phi put the video on its YouTube account to attract new members to its sorority during recruitment at the start of the fall semester.
The video is about six minutes long and features scenes of the sorority members throwing glitter, giving each other piggyback rides, and frolicking around their house.
But Alpha Phi didn't just attract new members with the video. It also attracted the attention of an opinion writer named A.L. Bailey, who wasn't too happy about it.
Bailey wrote a piece for Al.com trashing the video as "reductive and objectifying." In the headline, Bailey says the video is "worse for women than Donald Trump."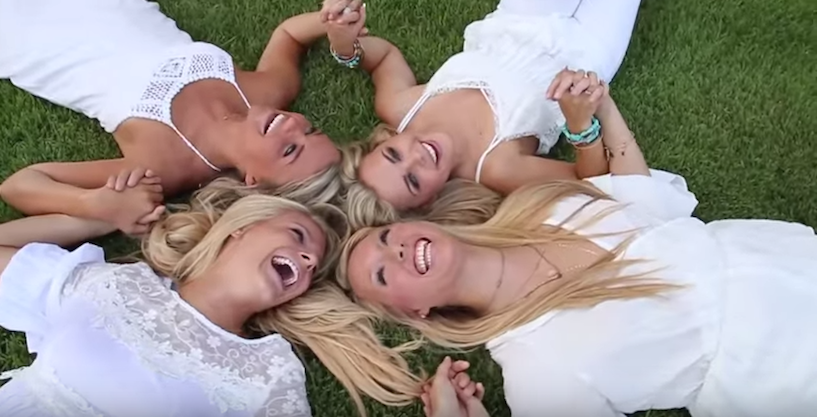 Bailey writes how "unempowering" the video is to women and how homogenous the sorority is shown to be.
"It's a parade of white girls and blonde hair dye, coordinated clothing, bikinis and daisy dukes, glitter and kisses, bouncing bodies, euphoric hand-holding and hugging, gratuitous booty shots, and matching aviator sunglasses.It's all so racially and aesthetically homogeneous and forced, so hyper-feminine, so reductive and objectifying, so Stepford Wives: College Edition. It's all so ... unempowering."
Bailey adds that the video is only going to recruit creepers and horny college guys, not a "diverse and talented group of young women embarking on a college education."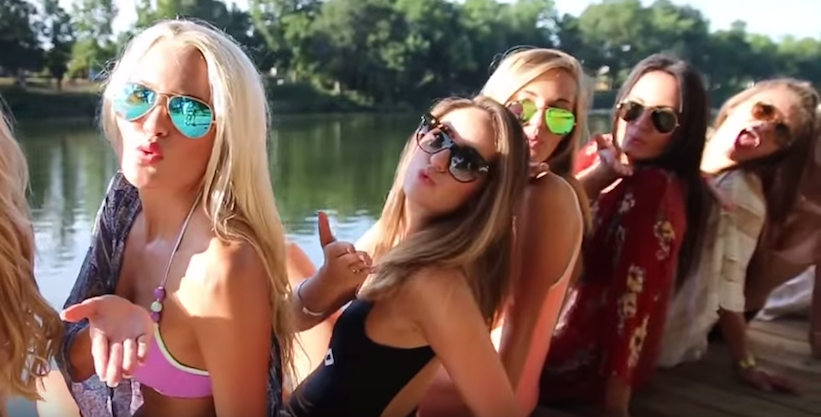 The article immediately drew a ton of response on social media. Many people defended the sorority members, saying the author was generalizing them.
Young women who claim to be members of the sorority also spoke out in support of their chapter.
They argued that they are college students, and they aren't going to apologize for having fun.
But there were also plenty of people who agreed with Bailey. One mom wrote that when she saw the video she was "horrified."
Someone said Alpha Phi's version of diversity is having "one brunette."
After the column and video went viral, the sorority effectively scrubbed itself from the web. The members deleted the sorority's Facebook page, its Twitter, and made its Instagram private. They also deleted the video.
In a statement to BuzzFeed News, a spokesperson for the University of Alabama said the video didn't set a good example.
"This video is not reflective of UA's expectations for student organizations to be responsible digital citizens," said Deborah Lane, the school's associate vice president for university relations. "It is important for student organizations to remember what is posted on social media makes a difference, today and tomorrow, on how they are viewed and perceived."
Neither the Alabama chapter of Alpha Phi nor the national organization responded to a request for comment from BuzzFeed News.