Last week, a British woman named Laura Berry decided to treat herself to a new pair of jeans at Topshop. But she was taken aback by what she called a "ridiculously shaped" mannequin in the store.
Berry told BuzzFeed News that the mannequin "hit a nerve" because she feels women are constantly being shown just one very thin size while they are shopping.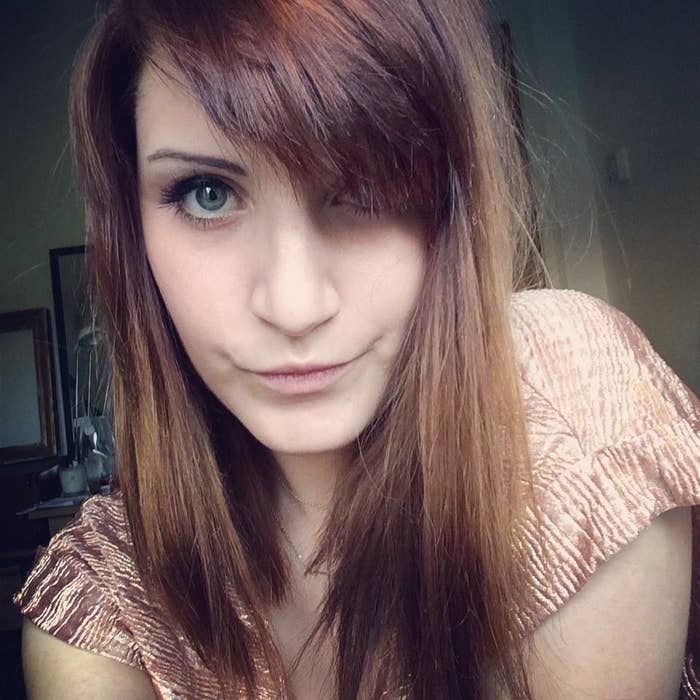 She decided to call Topshop out on its Facebook page. Berry posted what she called an "open letter" to the store to criticize it for what she called its "lack of concern for a generation of extremely body conscious youth."
She wrote in part:
We come in all shapes and sizes. There is absolutely nothing wrong with being the size you naturally are. I believe we should all feel comfortable in our own skin. Having said that, this mannequin is quite frankly ridiculously shaped. Young women aspire to the somewhat cult image your store offers. Which I'm sure you're aware by your sales figures and hashtags on Instagram. Yet not one mannequin in your store showed anything bigger than a size 6. Intact I'm not even sure the one in the picture is even that. So today, I'm calling you out Topshop, on your lack of concern for a generation of extremely body conscious youth. I'm old enough and wise enough to know I will never be this size, but as we've all been impressionable teens at one point, I'm fairly certain if any of us were to witness this in our teenage years, it would have left us wondering if that was what was expected of our bodies. To be honest, I'm sure many clever, strong and beautiful women of any age are made to feel insecure by your mannequins and advertisements.
Berry added that after photographing the mannequin, "I used my size 10/12 legs to walk straight out of your store."
Her post got thousands of likes, and the retailer took notice. Topshop emailed Berry privately about her post, but then posted its response publicly at her request.
The store said complaints from Berry and other customers have made it decide to no longer use the company that manufactures that "style" of mannequin.
The retailer gave a similar response when they were shamed over a mannequin last year in a tweet that went viral.
After Topshop posted its response, some people said they didn't buy that the mannequins come in a size 10.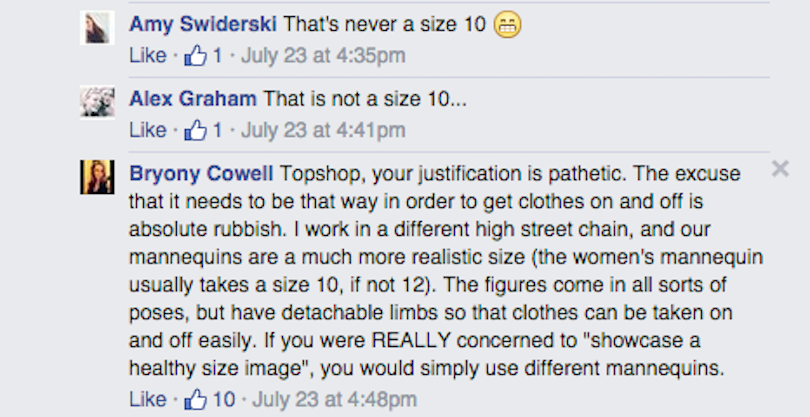 Though some said the whole thing didn't bother them at all.

As for Berry, she called Topshop's response "interesting," noting that the store has faced this criticism before. "Only time will tell," she said.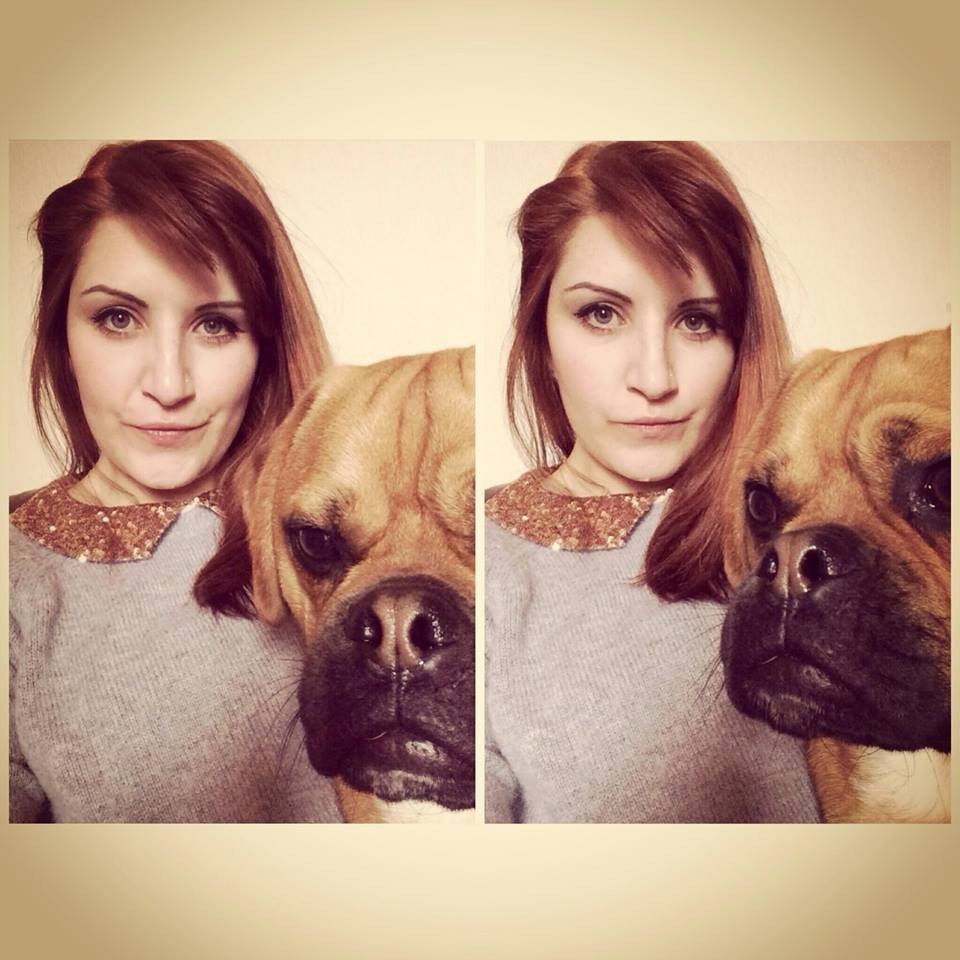 The feedback inspired Berry to create a Change.org petition to call for standardized sizes in the U.K. clothing industry.
She said she hopes her post can be a catalyst for a real change.
"I feel as a retailer, you have a right to advertise and design items for your own market," she said. "That said, if you design and stock items of all sizes, you should accept the responsibility to advertise all sizes."
BuzzFeed News has contacted Topshop for further comment.