When Sherry Blackledge's daughter, Brooke, was 18 months old, she wrote her a special letter.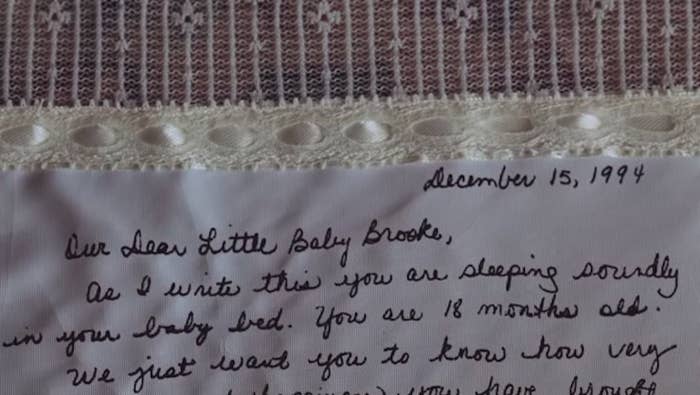 The Blackledges were unable to have biological children, and so they adopted Brooke and her brother as babies. "God sent her to us," Sherry Blackledge said.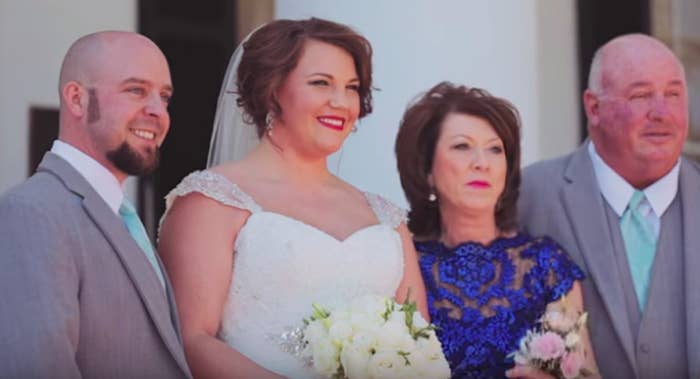 Sherry Blackledge wanted to make sure her daughter knew how much she loved her, so she decided to write her then-toddler a letter to open on her wedding day. She wrote the letter on a piece of her own wedding dress, and saved it for 20 years.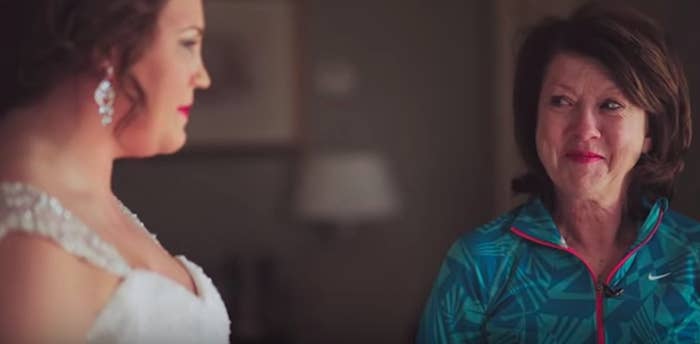 In March, Blackledge finally gave her daughter the letter on the day she was marrying her fiancé, Tyler Zugg. The special moment was caught on tape by the wedding videographer.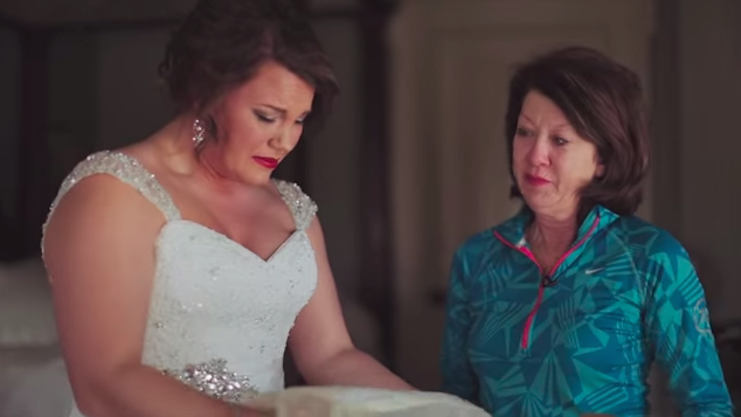 The Huffington Post reported the letter reads in part, "We just want you to know how much love and happiness you've brought to our family."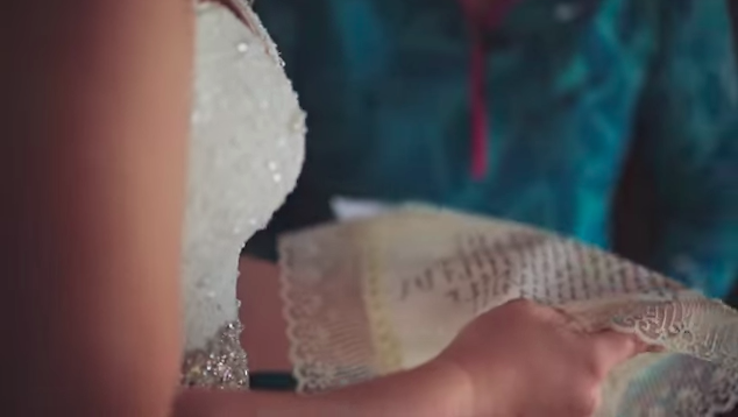 "Before me and Daddy were married we always said we wanted a little boy and a little girl."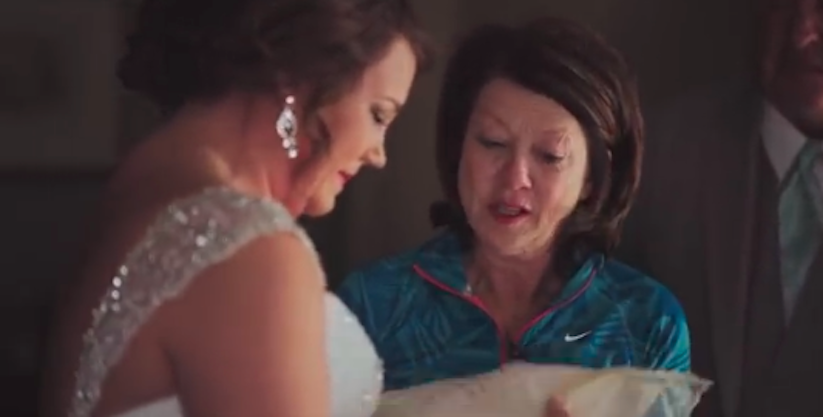 "When we were dating, we said if we had a little girl she would be a little Brooke. You are our little Baby Brooke."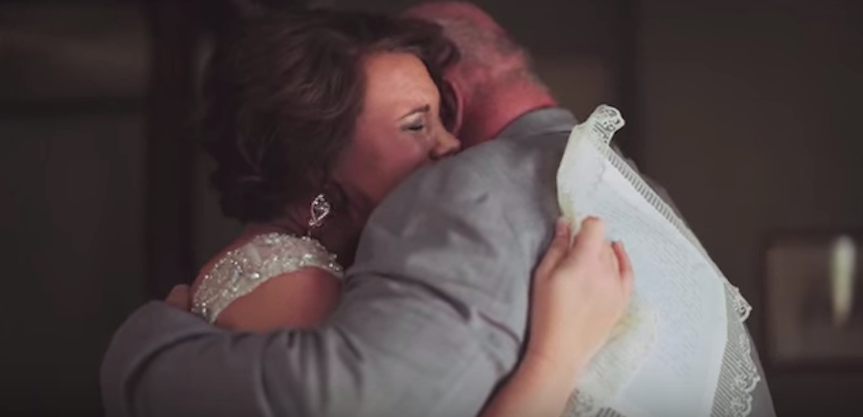 Needless to say, it was the perfect gift.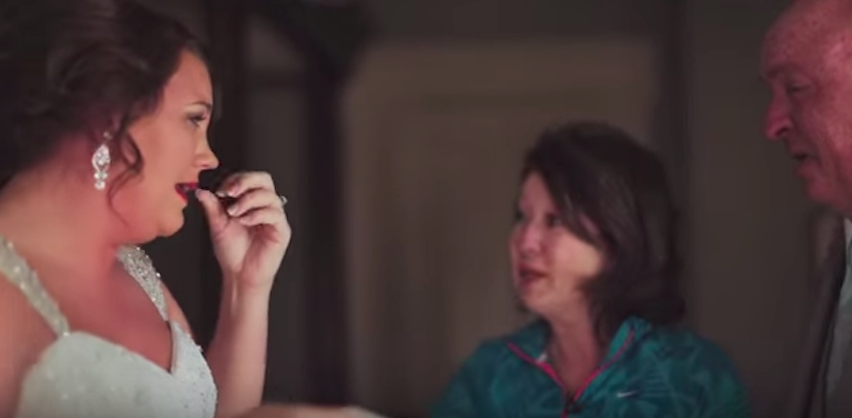 ❤️❤️❤️❤️❤️❤️❤️❤️❤️❤️