A mom who suffered nine miscarriages before giving birth to her three children has created a beautiful photograph to honor one of the babies she lost.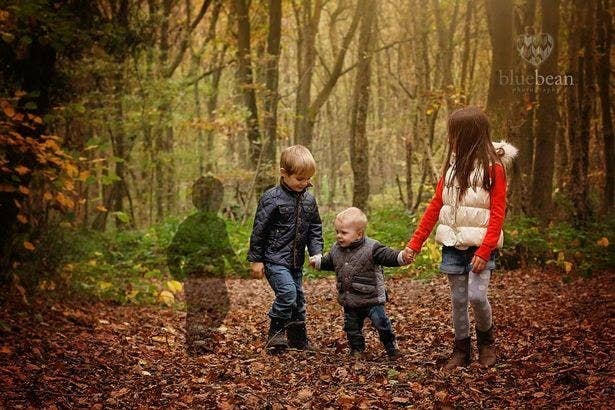 Victoria Doyle is a full-time newborn photographer in the U.K. and the mom of Darcy, 8, Jenson, 5, and Blake, 2.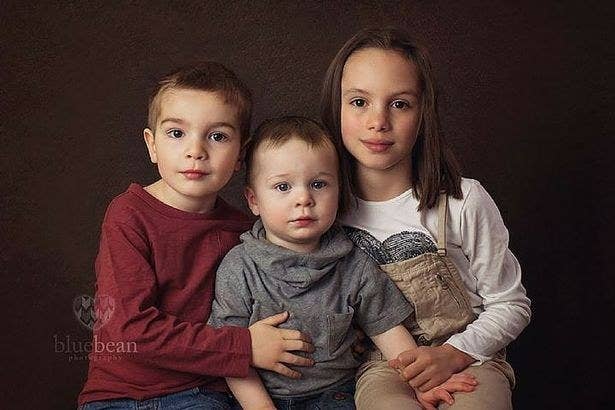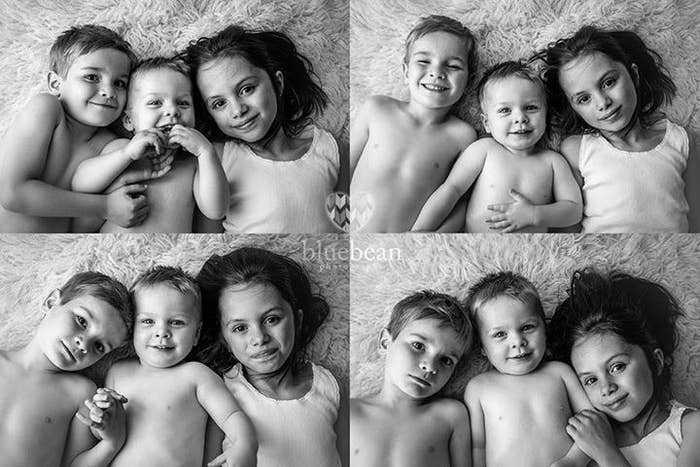 Last year, Doyle took a few photos of her children with an autumn theme.
When she looked at the photo later, she noticed it appeared as if her son Jensen was holding hands with someone who wasn't there.
"Weird as it may sound, I parked that photo on my desktop for the last year not knowing what to do with it," she said.
But then, Doyle said she had an idea as to how to make the photo even more special. She decided to turn it into a tribute to the child she lost at four months nine years ago by adding an "apparition" to the image.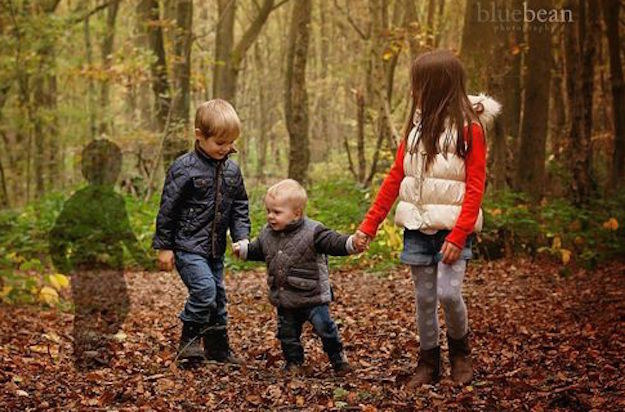 Doyle decided to post the new image to the page for her photography business, Blue Bean Photography, in honor of Baby Loss Awareness Week. Many commenters commended her on her bravery in sharing her story.
She said she wanted to share her story because its an issue many families go through, but few talk about publicly.