Three-year-old Sapphyre Johnson, who has prosthetic legs, has just received a very special present: a puppy who was born without a paw.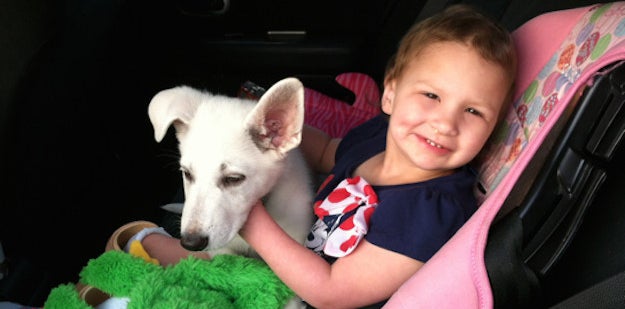 Sapphyre was born missing fingers and toes due to a birth defect, her mother, Ashley Johnson, told BuzzFeed News.
The little girl and her family live in Tennessee, but she has been a patient at Shriners Hospital in Greenville, South Carolina, since she was an infant.
Johnson said Sapphyre's doctors decided to amputate when she was a baby in order to make it easier for her to get prosthetic legs. In her three years, Sapphyre has had three major surgeries.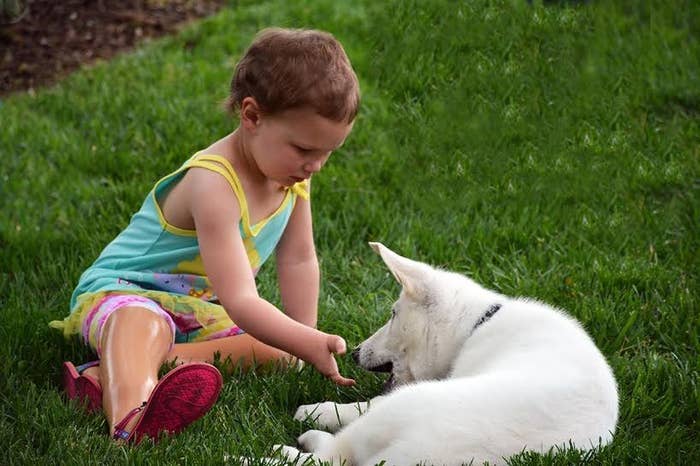 Recently, one of the workers at the hospital told Johnson she had been contacted by Karen Riddle, a puppy breeder.
Riddle had explained that one of her white German shepherd puppies had been born without a paw.
She asked if any of the patients at the hospital would like to care for the puppy, which she named Lt. Dan, after the character from Forrest Gump.
Johnson said the hospital employee told her Riddle was looking for an owner who also had different abilities. The employee said she thought Sapphyre and her family would be the perfect fit.
Johnson agreed, and this week the family arrived to meet Lt. Dan.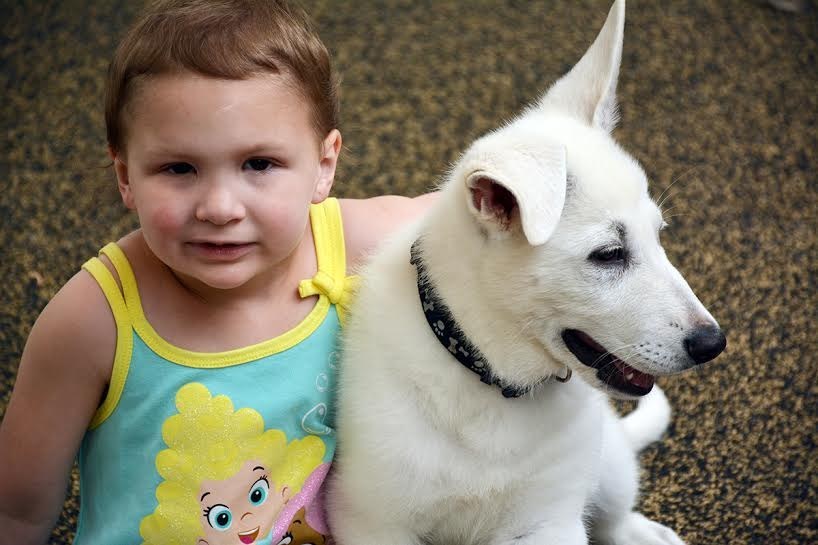 Johnson said Sapphyre noticed the puppy's difference immediately, and even took off her prosthetic leg to show him they were alike.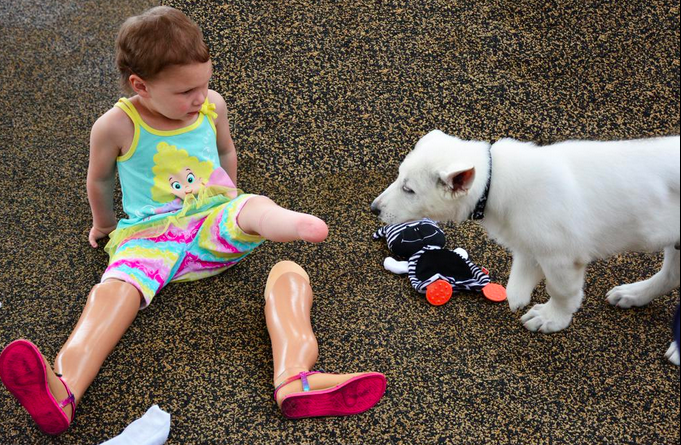 "[Sapphyre said,] 'He's got a foot like mine — he's like me,'" Johnson said.
Johnson added that her daughter and the puppy are already best friends.
She said she has been struck by how well-behaved the puppy is, and said it seems like he knows he has been placed in their home for a greater purpose.
"It's like he knows he's there to be her friend," she said.