This Dad's Letter To His Daughter With Down Syndrome On Her Wedding Day Will Make You Weep
Paul Daugherty told BuzzFeed News he is sharing his thoughts with the world to give hope to other parents of children with Down syndrome.
A dad has written a beautiful letter to his 25-year-old daughter with Down syndrome on the day she married her boyfriend of 10 years.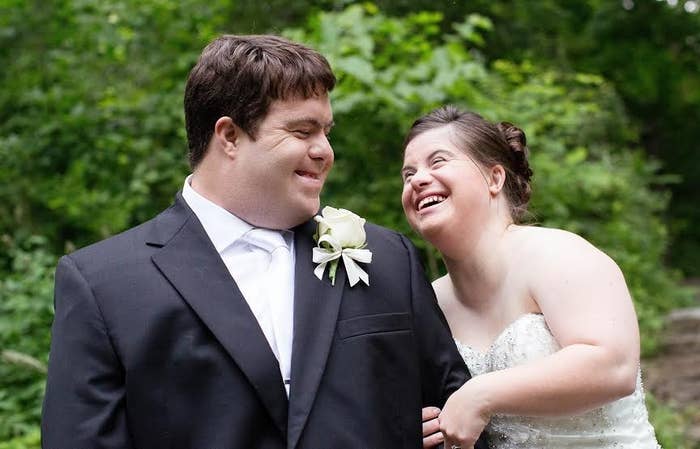 Paul Daugherty is a longtime sports columnist for the Cincinnati Enquirer and the author of An Uncomplicated Life, a memoir about raising his daughter Jillian.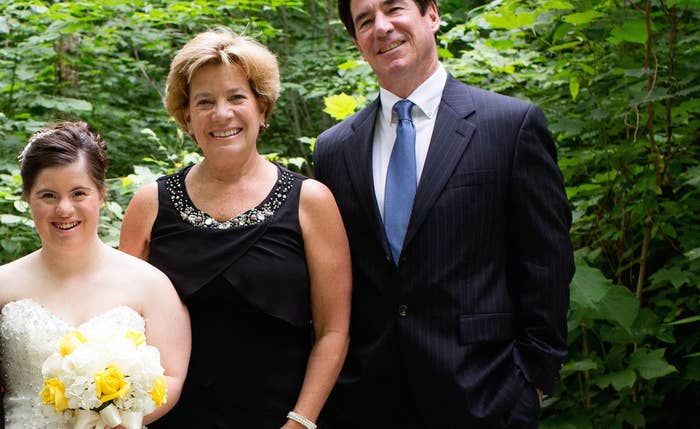 In the essay, Daugherty describes how beautiful his daughter looked on her June wedding day to Ryan Mavriplis, as well as what a wonderful moment it was for him as parent:
You are upstairs now, making final preparations with your mom and bridesmaids. Your hair is coiled perfectly above your slender neck. Your bejeweled dress – "my bling,'' you called it – attracts every glimmer of late afternoon sunshine pouring through the window. Your makeup – that red lipstick! – somehow improves upon a beauty that has grown since the day you were born. Your smile is blooming and everlasting.

I am outside, beneath the window, staring up. We live for moments such as these, when hopes and dreams intersect at a sweet spot in time. When everything we've always imagined arrives and assumes a perfect clarity. Bliss is possible. I know this now, standing beneath that window.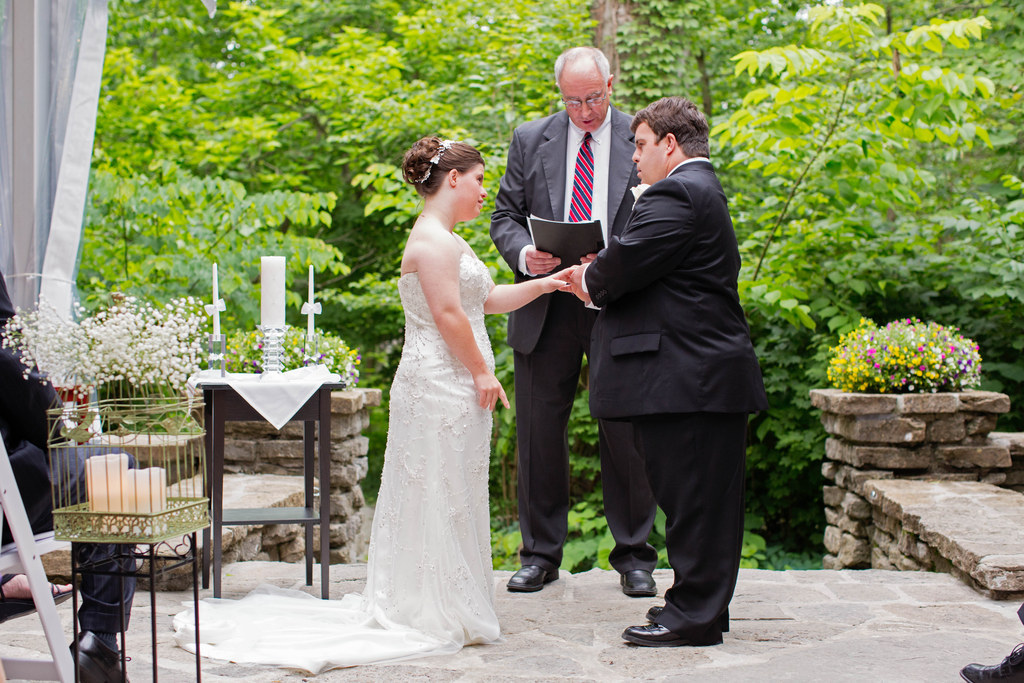 He writes that his daughter's wedding day is the realization of a dream he always had for her: that she would have a normal social life like every other kid.
Do you remember all the stuff they said you'd never do, Jills? You wouldn't ride a two-wheeler or play sports. You wouldn't go to college. You certainly wouldn't get married. Now… look at you.

You're the nicest person I know. Someone who is able to live a life of empathy and sympathy, and without agendas or guile, is someone we all want to know. It worked out for you, because of the person you are.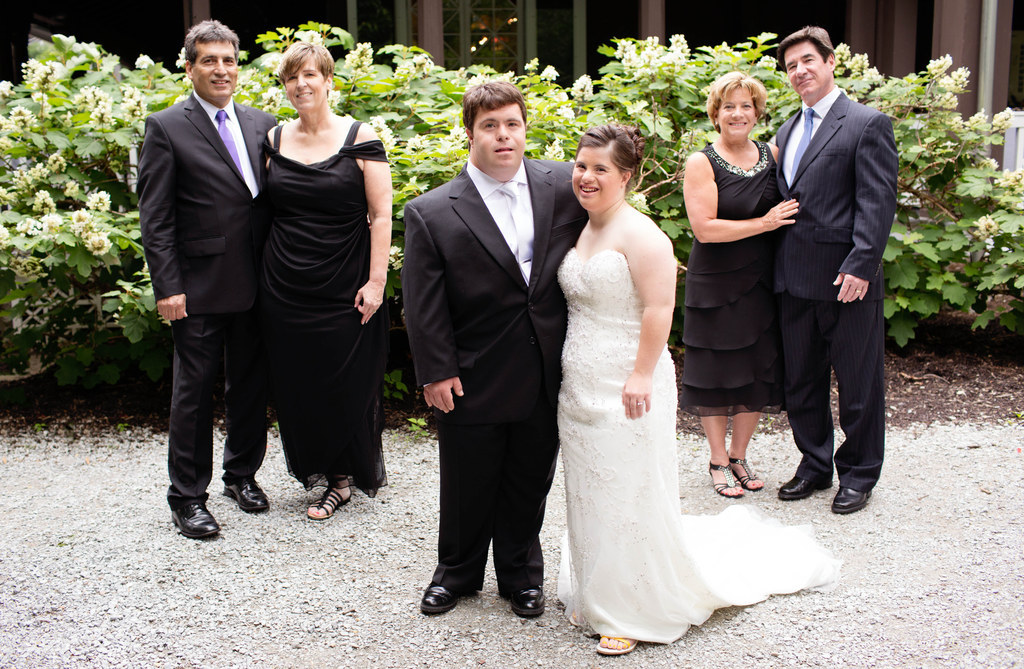 He concludes by saying that he is sure that his daughter will continue to face every challenge she has head on:

A decade ago, when a young man walked to our door wearing a suit and bearing a corsage made of cymbidium orchids said, "I'm here to take your daughter to the Homecoming, sir,'' every fear I ever had about your life being incomplete vanished.

Now, you and Ryan are taking a different walk together. It's a new challenge, but it's no more daunting for you than anyone else. Given who you are, it might be less so. Happiness comes easily to you. As does your ability to make happiness for others.
Many parents of children and adults with Down syndrome wrote that the essay gave them hope.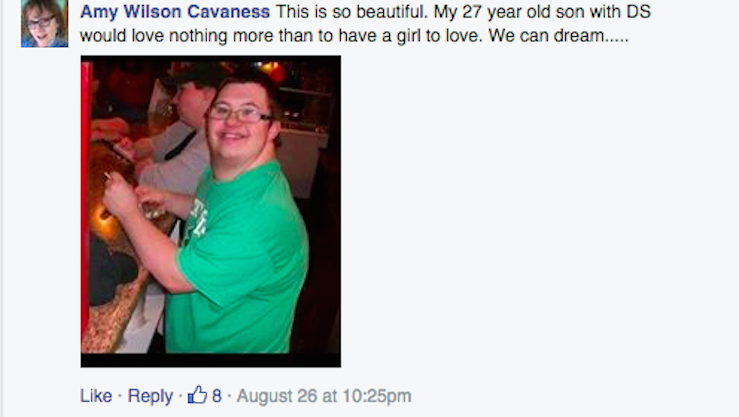 Daugherty said that the wedding was a "perfect" day, and everyone who has loved and encouraged Jillian throughout her life attended the ceremony.
"It was really touching," he said, adding that he thinks he and his wife Kerry were the only people at the wedding who didn't cry.
He said he hopes his family's story can inspire other people who are facing Down syndrome to face the challenge head on.
"I hope that it resonates with people," he said.