Earlier this month, Philadelphia-area dad Mike Rossi pulled his two kids out of school for a few days so they could watch him run the Boston Marathon.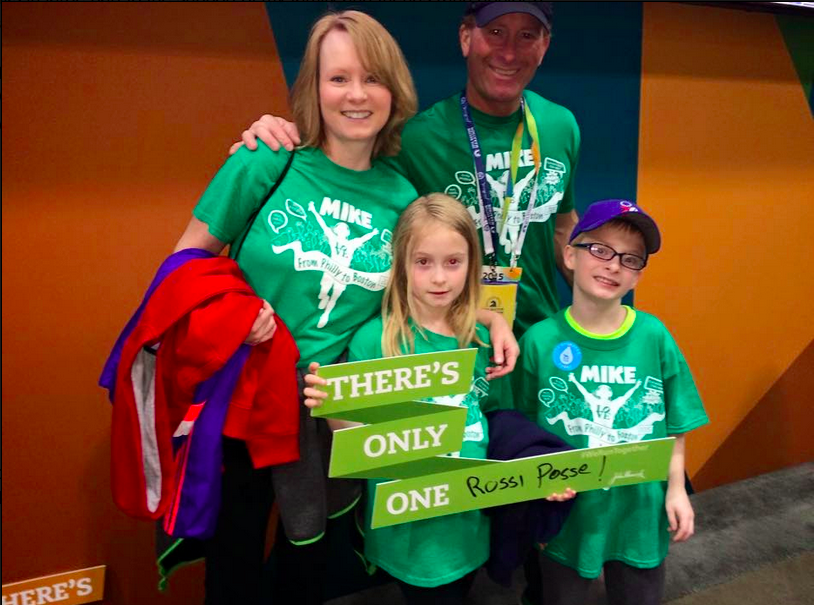 Rossi felt the trip was a "once-in-a-lifetime" experience for his children, Victoria and Jack. In addition to seeing the marathon, the family also did historical activities like visiting the site of the Boston Tea Party.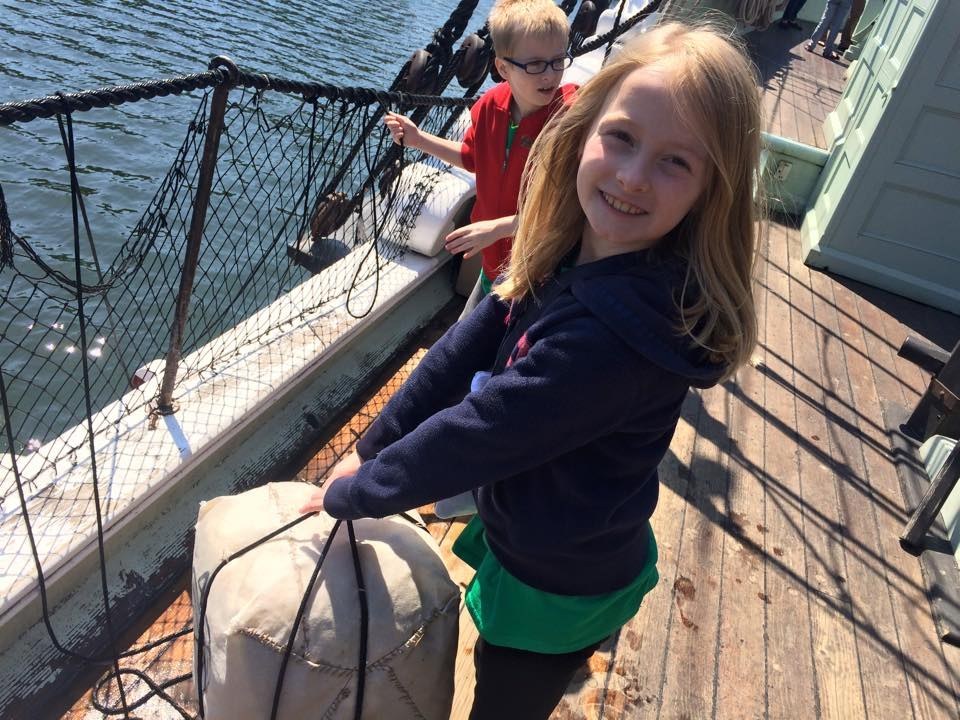 But Rochelle Marbury, the principal at his kids' school, felt differently. Marbury informed Rossi that his kids would be getting "unexcused absences" for the trip.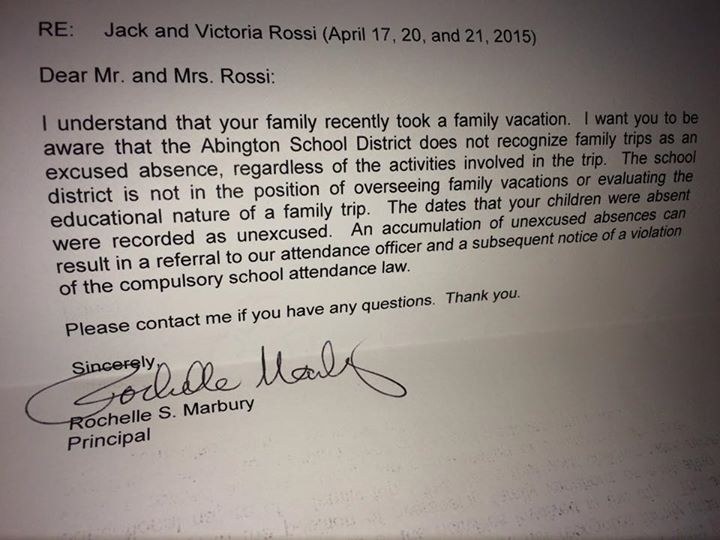 Rossi decided to write a letter in response. He told Marbury that even though they weren't in school, his kids learned a lot in the five days they were in Boston.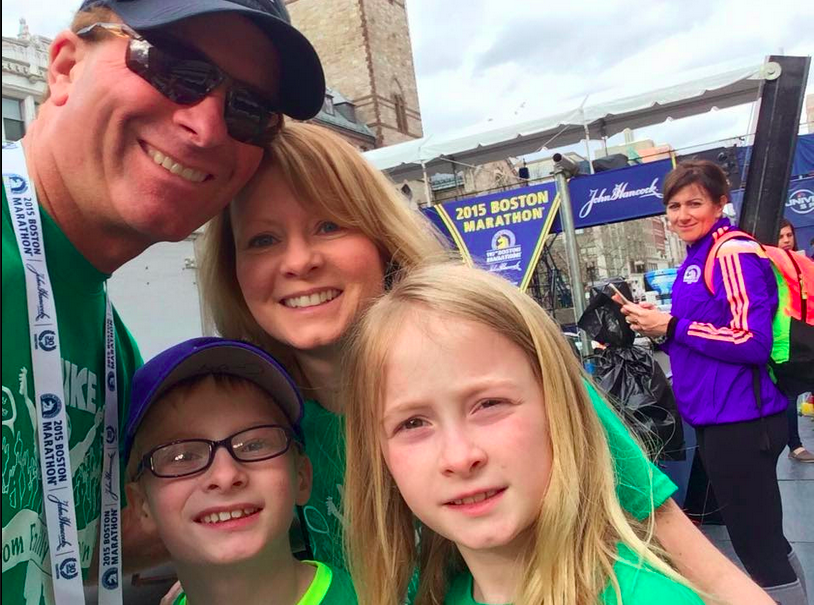 "Our children had a once-in-a-lifetime experience, one that can't be duplicated in a classroom or read in a book," he wrote.
At the marathon, they watched blind runners, runners with prosthetic limbs and debilitating diseases and people running to raise money for great causes run in the most prestigious and historic marathon in the world.

They also paid tribute to the victims of a senseless act of terrorism and learned that no matter what evil may occur, terrorists can not deter the American spirit.

These are things they won't ever truly learn in the classroom.
Rossi added that in addition, the family visited many historical sites their kids hadn't even learned about in school yet. "So in actuality our children are ahead of the game," he said.
Rossi said he loves sending his kids to the school, but he "wouldn't hesitate" to pull them out again. In a Facebook post, he pointed out that a nearby district allows for family vacations to be excused, so says it's silly his kids can't be.

Rossi's response to the school soon went viral, and was covered by multiple media outlets. Some people showed support for Rossi, saying he was standing up to an unreasonable policy.
But some said he was setting a bad example.
Rossi said on his Facebook page he was surprised the story had spread so far.
He added that he is not as angry at the school as some reports are making him out to be. "I don't have any beef with the school, teachers or principal," he wrote.
The school district responded to Rossi's complaints in a letter posted on its website.
Raymond McGarry, the president of the Abington Board of School Directors, wrote that he has pulled his own kids out of school for a family vacation before.
However, he said he did so knowing the district does not excuse those absences and that he would get a letter from the school.
"And it doesn't bother me one iota when I receive such a letter," he said. "I understand that the school district is doing its job."
McGarry said bottom line, the school can't decide which family vacations should be excused and which shouldn't.
"It's up to an individual family to decide whether a particular trip is worth taking their children out of school," he said.
BuzzFeed News has reached out to Rossi for comment.