This College Marching Band Just Shut It Down With Their Amazing "Hello" Cover
You may have to turn your speakers down when they hit the chorus.
A college marching band is taking over the internet with its seriously impressive cover of Adele's smash hit song "Hello."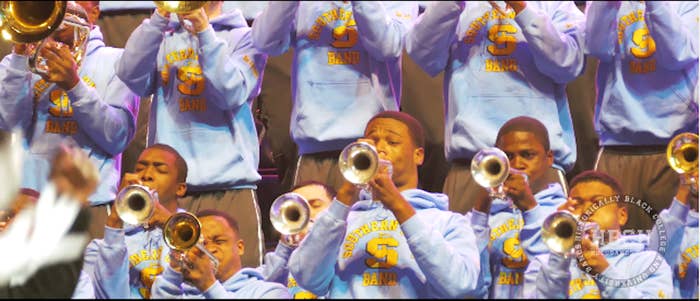 The performance by the Southern University marching band at the Bayou Classic Battle of the Bands was posted to YouTube this weekend, and it's seriously awesome.
The band is from Southern University and A&M College in Baton Rouge, Louisiana.
The band, which goes by the nickname the "Human Jukebox," is "a legendary institution" that is well-known for its precision drills and ability to "perform any musical arrangement," according to its website.
The band performs in many competitions, and is well-known for playing at halftime of the New Orleans Saints' first home game after Hurricane Katrina.
"The 230-member ensemble has captivated audiences worldwide and redefined the term 'college-style band,'" the band's website says.