I Tried 13 Different Sex Positions And Rated Them On A Scale Of 1-10
Let's talk about sex (positions), baby.
So I've been with my fiancé for almost four years now, and it's safe to say we have our sex life down. We know what we like, we know how to have fun, and most importantly, we love to make love.
However, sometimes it can be easy to fall into the same routine, so we decided to switch it up for a week and rate a bunch of sex positions I found on the internet from worst to best.
1.
The Cross-Booty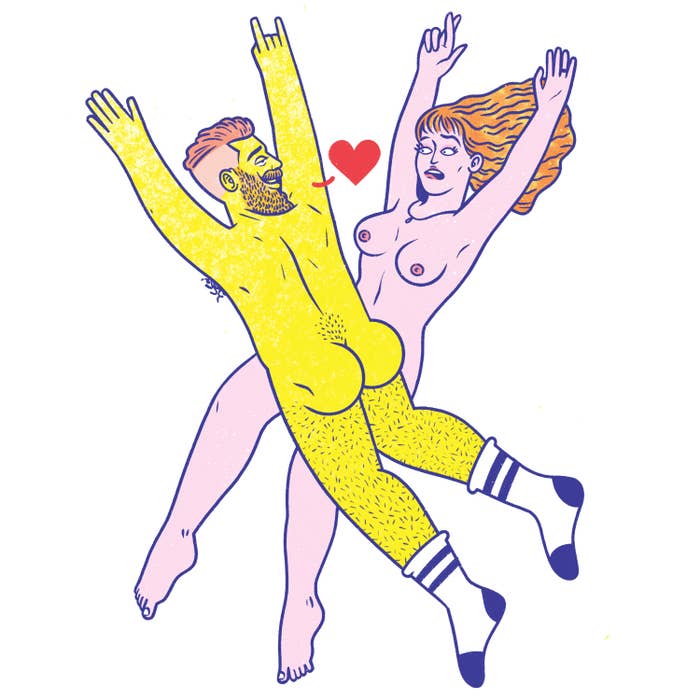 Enjoyment Rating: 2/10 Ease Of Position: 1/10 Overall rating: 2/10
What in the Kama Sutra is this? It felt like my fiancé was just preparing to helicopter himself off my body into the ceiling. We were like human fidget spinners and I could not stop thinking about grabbing his butt and swinging him around my body like "Whee!"
In conclusion: It was hard to get into the position correctly for us, and neither of us came.
2.
The Stand And Deliver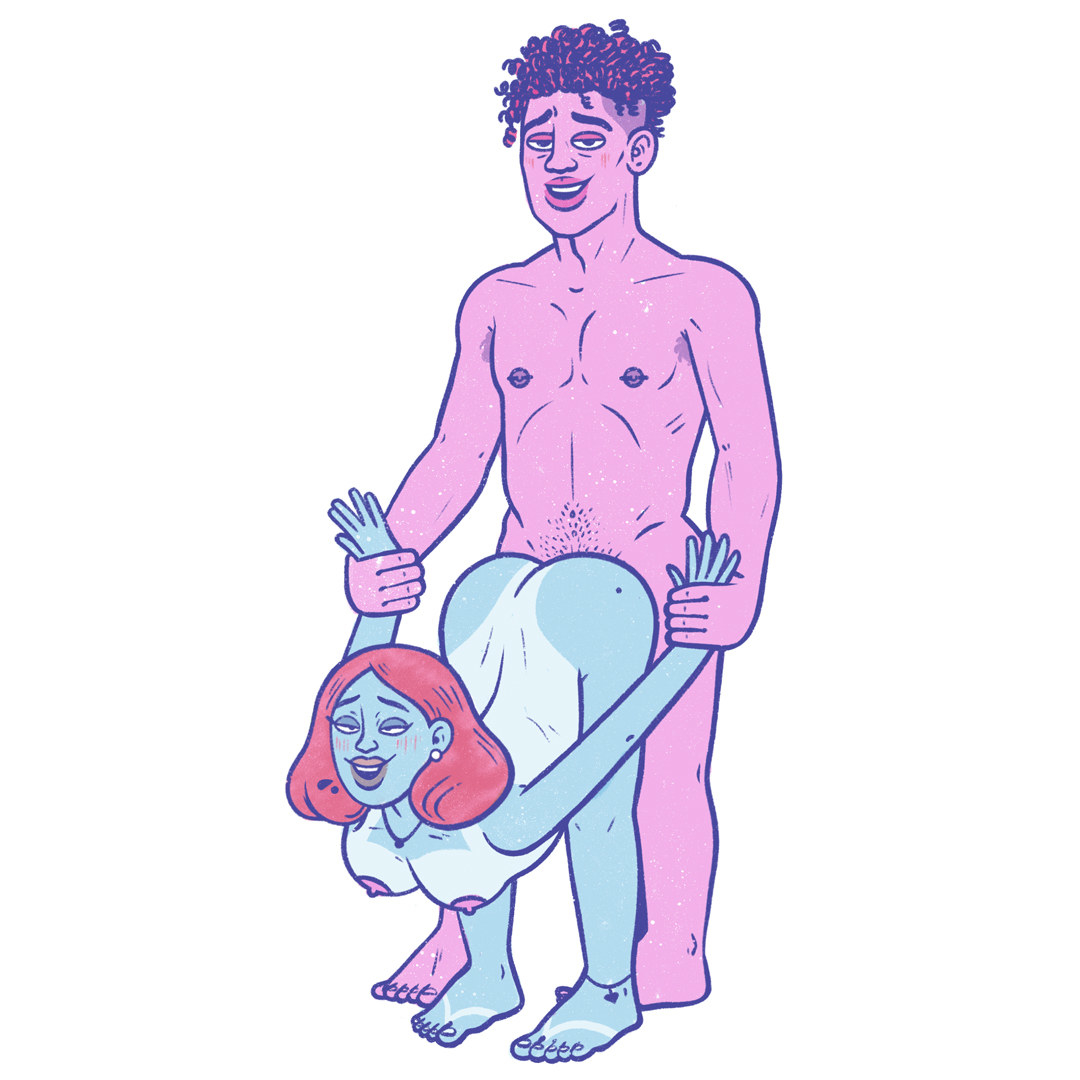 Enjoyment Rating: 2/10 Ease Of Position: 3/10 Overall rating: 3/10
Listen, I don't need to stand and deliver anything. I felt like I was going to fall face-first onto the rug, which made me really distracted. It did feel nice when I wasn't thinking, "If this man drops me, I'm taking his penis with me."
My partner actually did enjoy this position and it was relatively easy to nail the first time, but I was just way too distracted to achieve orgasm.
3.
The Wheelbarrow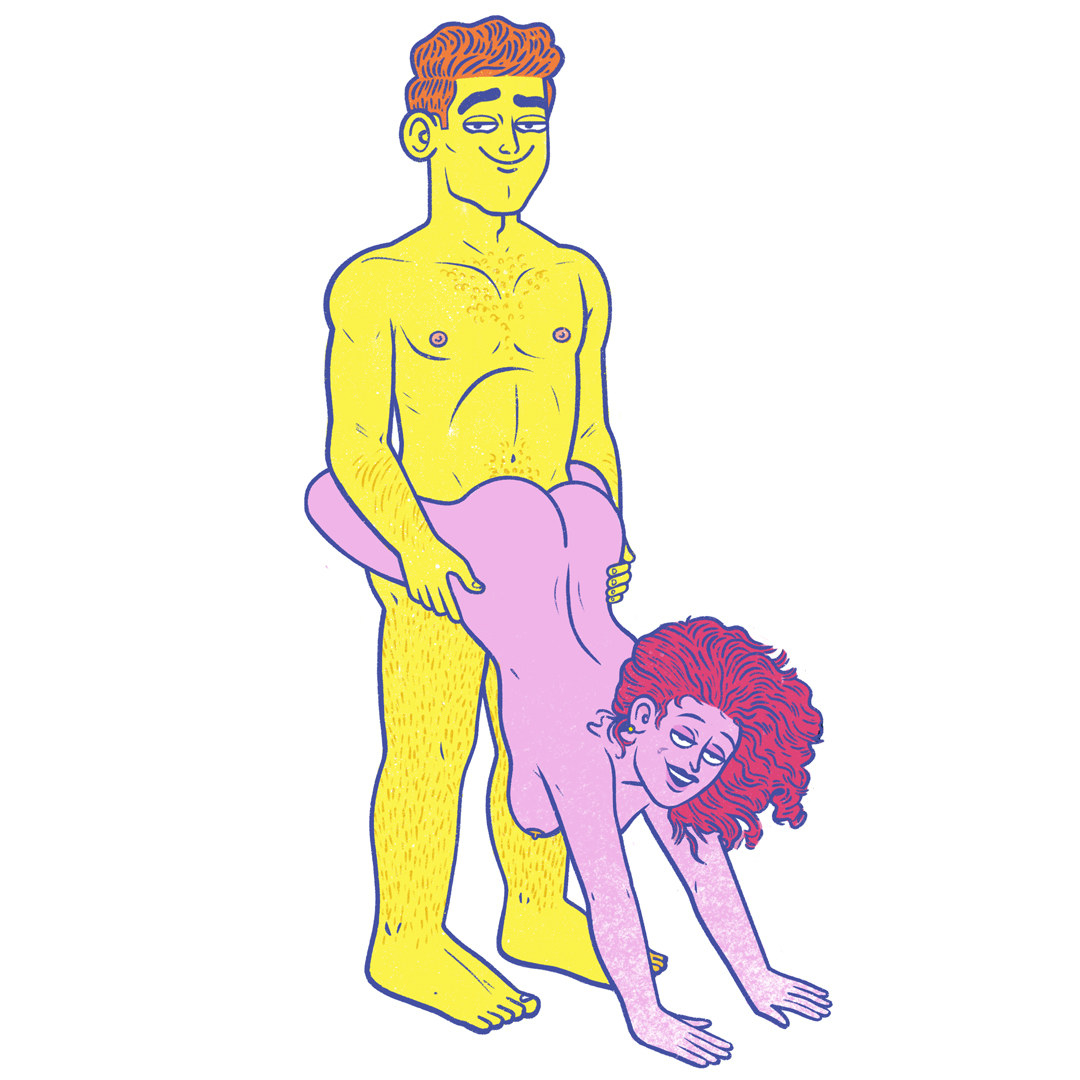 Enjoyment Rating: 3/10 Ease Of Position: 2/10 Overall rating: 3/10
I should have known a position called "the wheelbarrow" would not be the one for me. For one, I had bad wrists, and this was just way too painful. Secondly, I was so focused on not falling, I couldn't even enjoy the position. I will say it added a ton of giggles when we pretended I was an actual wheelbarrow.
We were laughing too much to really enjoy this position and it definitely took us a few tries to get into (that is, after laughing hysterically at it).
4.
The Face-Off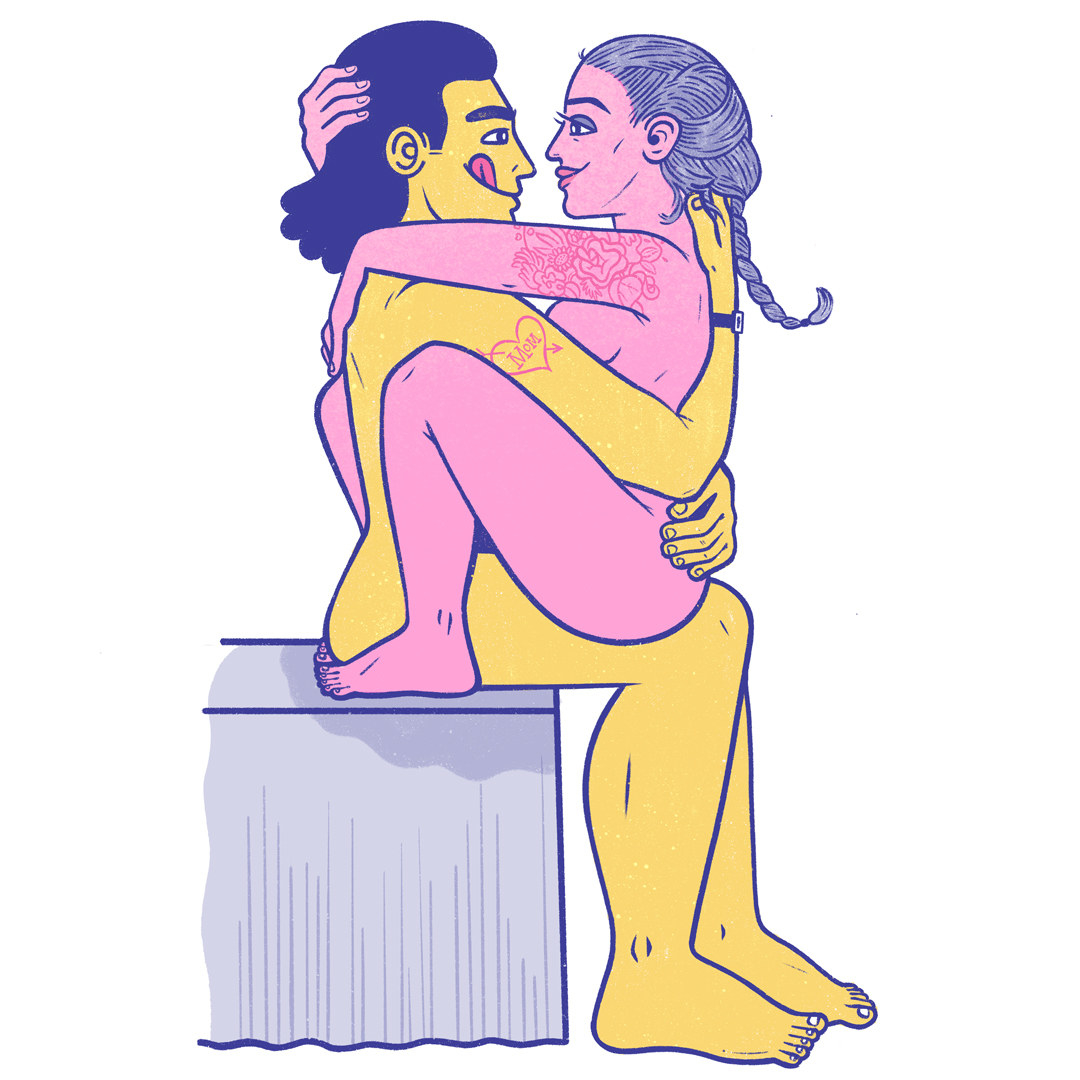 Enjoyment Rating: 4/10 Ease Of Position: 2/10 Overall rating: 4/10
We have a very tall bed, so this was an incredibly awkward position to get into. My knees were too bent and it didn't allow for much thrusting movement. My fiancé was having a hard time sitting up because of the height of the bed. We tried it on the storage bench next to the bed, but it's still a relatively awkward position.
I think we'll definitely try this position again on a different surface because I do believe it has the potential to be great. No satisfaction from either of us for this one, though.
5.
The Doggy Style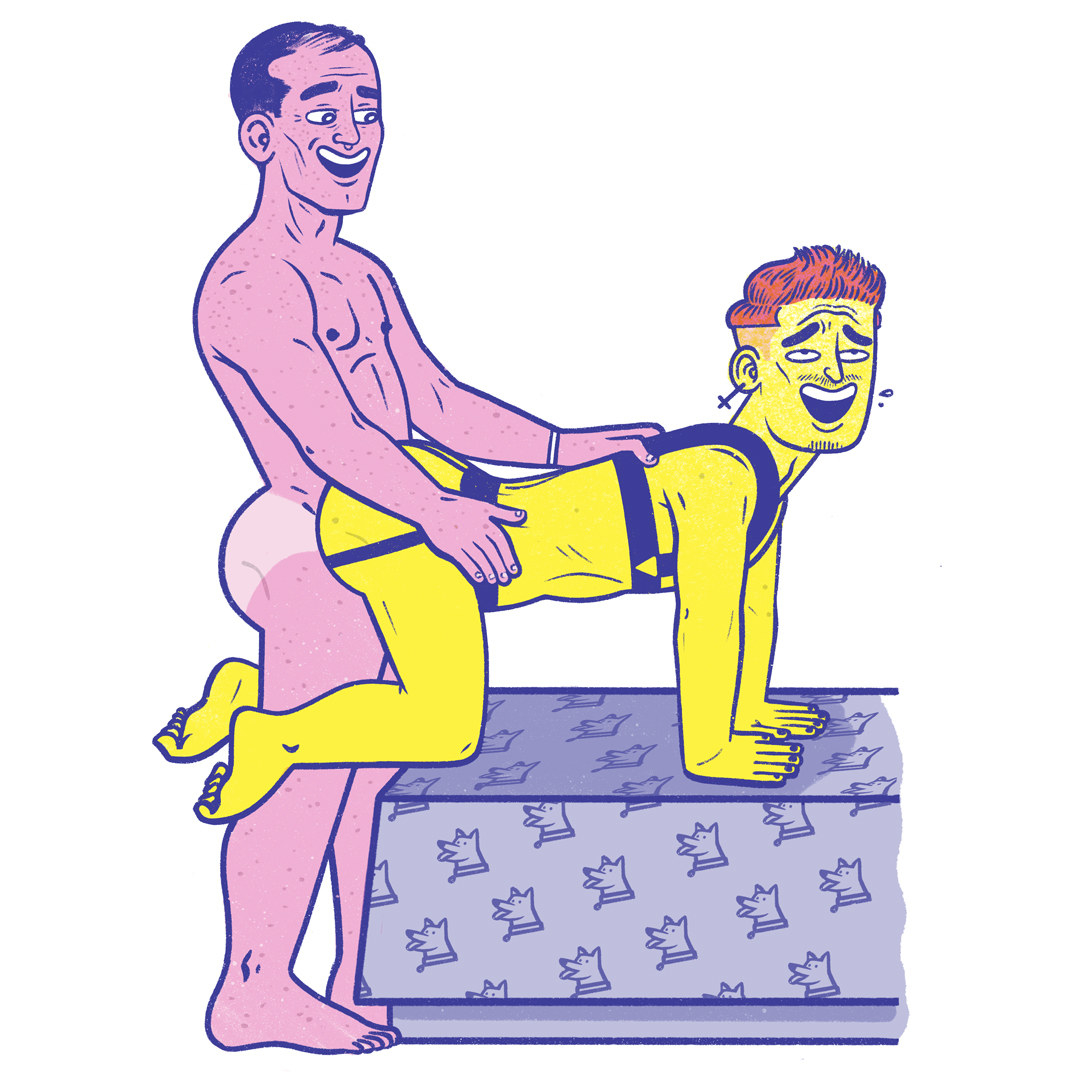 Enjoyment Rating: 6/10 Ease Of Position: 8/10 Overall Rating: 7/10
A great position for deep penetration and it also allows them to reach over from the top for some clit stimulation. It's definitely one in our rotation we enjoy. One thing about it that I don't enjoy is that sometimes it can allow for air to get trapped inside, allowing for the inevitable queef. Nothing sexier than that.
We both enjoyed this position, and I was able to achieve orgasm through it. My partner, however, did not.
6.
The Pretzel Dip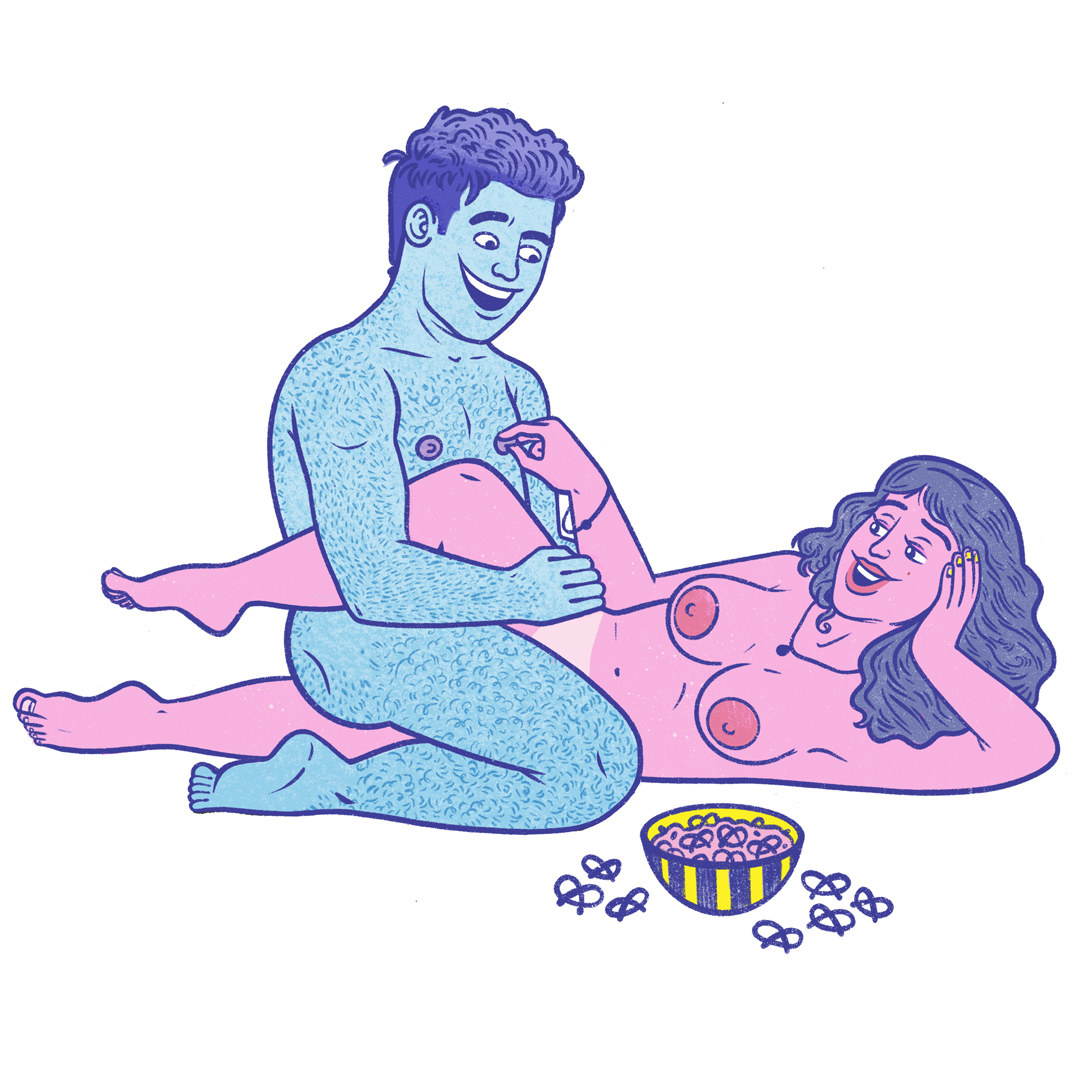 Enjoyment Rating: 7/10 Ease Of Position: 7/10 Overall Rating: 7/10
It's definitely a really good position for maximum penetration! However, I do feel a little self-conscious in it because my side boobage situation looks weird when I'm lying on my side. It makes it hard to concentrate when I'm like, "Why my booby look like that?"
I was not able to achieve orgasm because I was getting a little bit distracted focusing on how I looked rather than how I felt. My partner genuinely enjoys this position and is able to finish easily in this position. Huzzah!
7.
The Leapfrog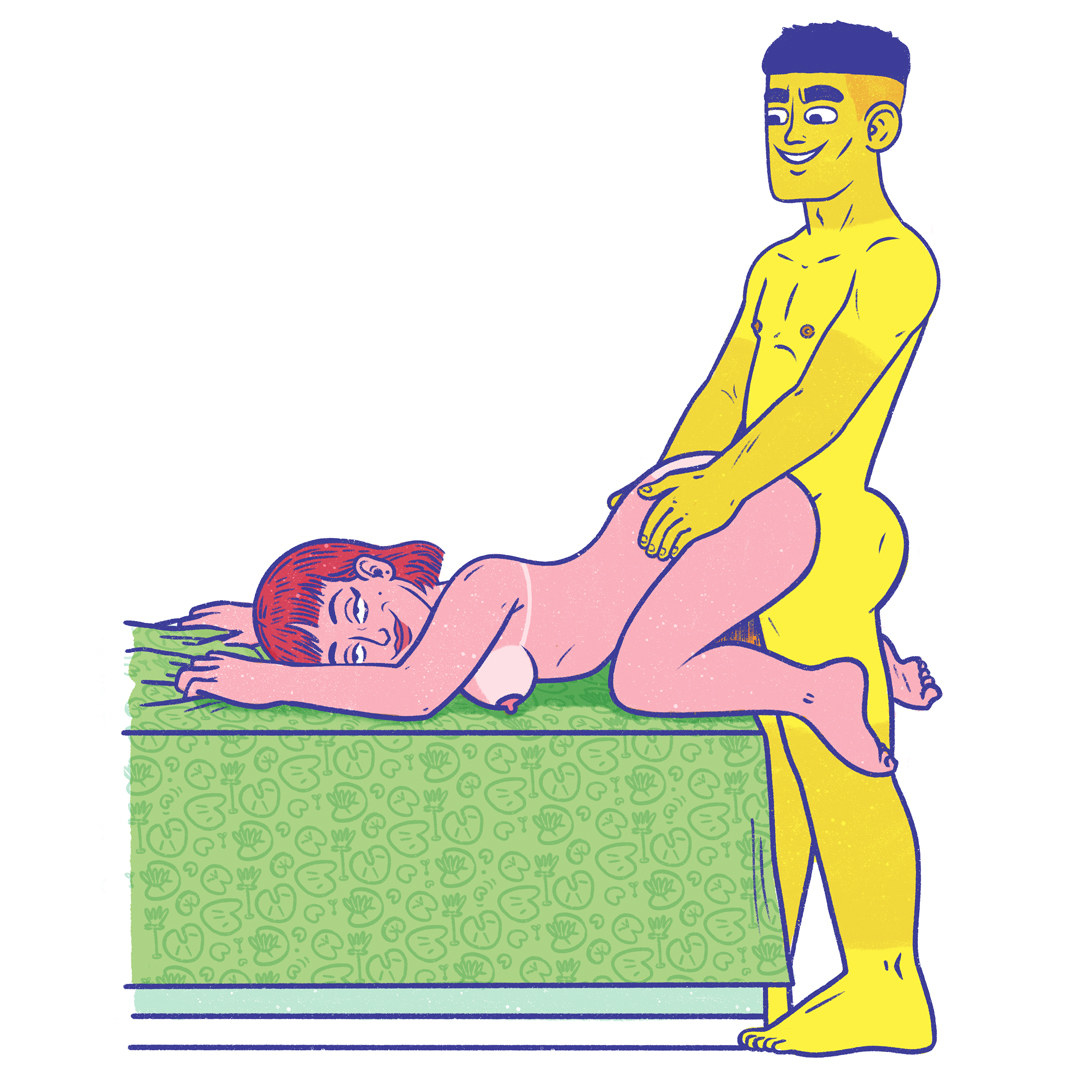 Enjoyment Rating: 7/10 Ease Of Position: 7/10 Overall rating: 7/10
Honestly, I'll do anything that says I can just chill. All joking aside, I do prefer this position over doggy style, simply because dropping my chest down allows for more G-spot stimulation than the regular ol' doggy.
I can achieve orgasm AND it's way more intense than the regular doggy style position is. This one also helps my partner finish because the position is just more open for both of us.
8.
The Champagne Room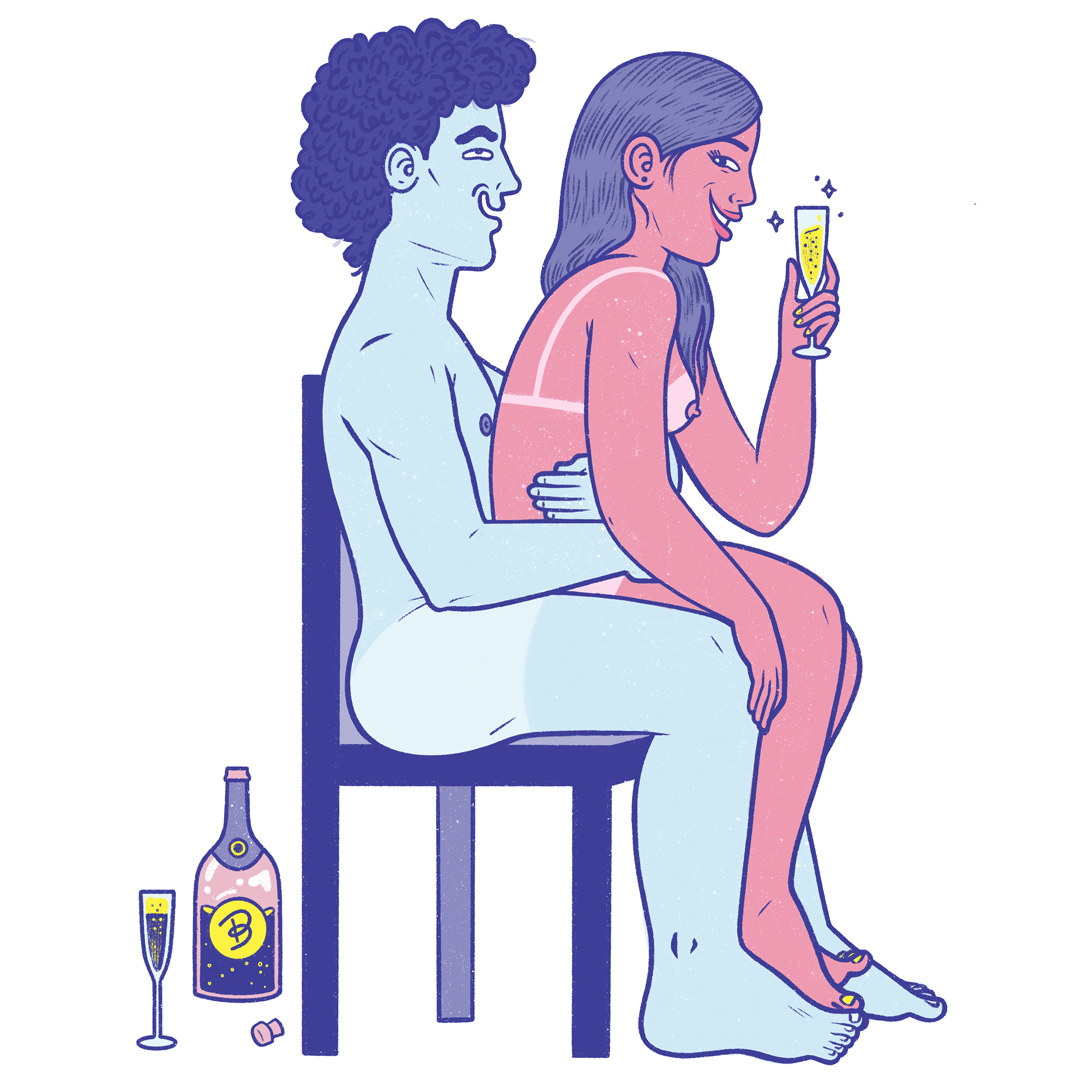 Enjoyment Rating: 9/10 Ease Of Position: 7/10 Overall rating: 8/10
I mean, it's a great position. It gives you the opportunity to bounce on your partner's lap and enough leverage to do it comfortably. However, I kept going into this weird mood where I felt like a founding father sitting on a throne? It just made me laugh so much in between the intimate moments.
Neither of us was able to achieve orgasm, but that doesn't mean it's not an amazing position. My thighs got a little fatigued bouncing so I was too focused on that to enjoy the feeling. It just didn't work for my partner for his orgasms.
9.
The Reverse Cowgirl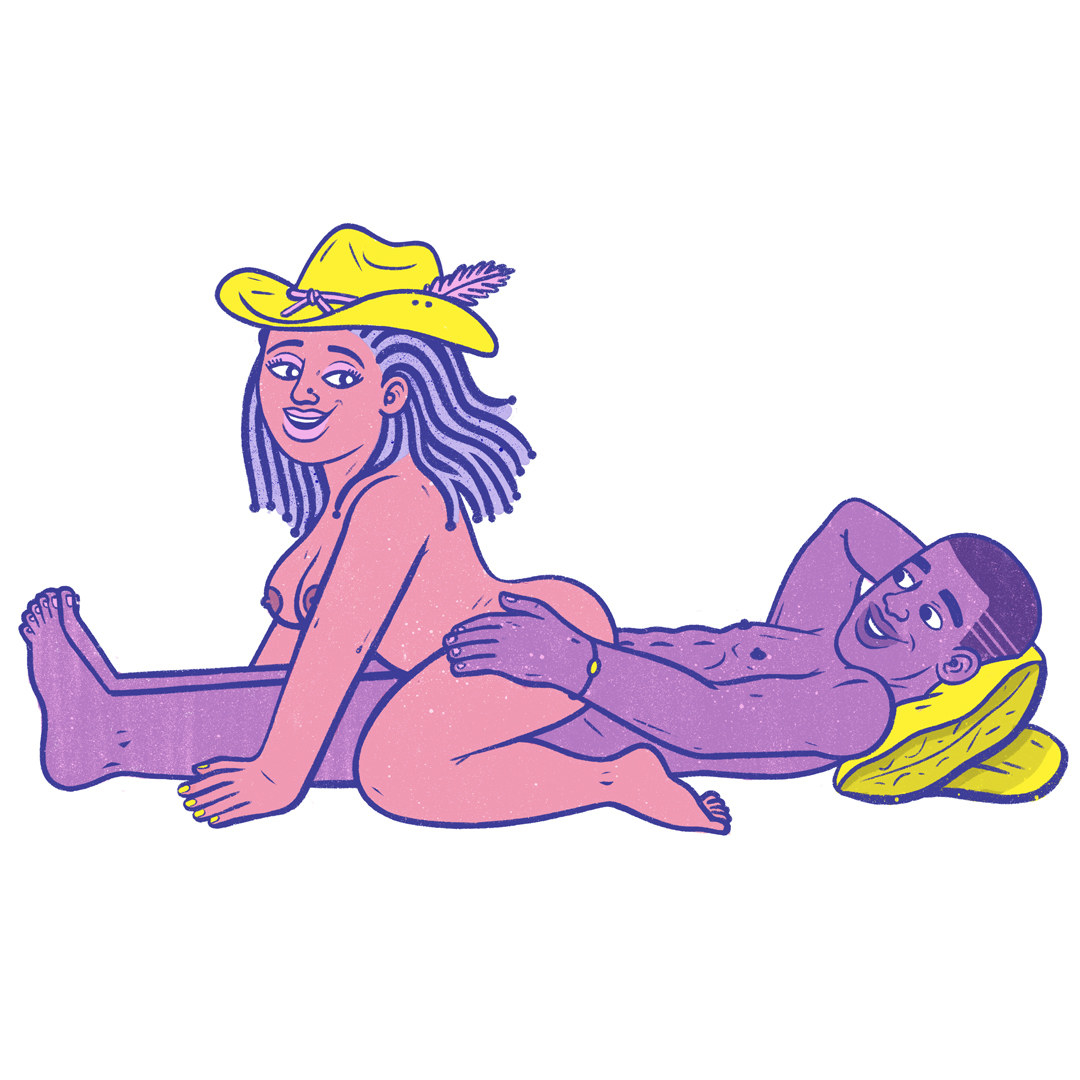 Enjoyment Rating: 9/10 Ease Of Position: 7/10 Overall rating: 8/10
Yeehaw, am I right? Cowgirl is always fun, but REVERSE cowgirl? SO fun! You get to experience the penis or strap-on in a different angle, which is very pleasurable, ~and~ they get to watch your booty bounce. It's a win-win situation.
A guaranteed orgasm for my partner every time we did it. For me, not so much. I did orgasm a few times we did it but it takes a while for me, and sometimes I needed to add my own stimulation to achieve it.
10.
The Caboose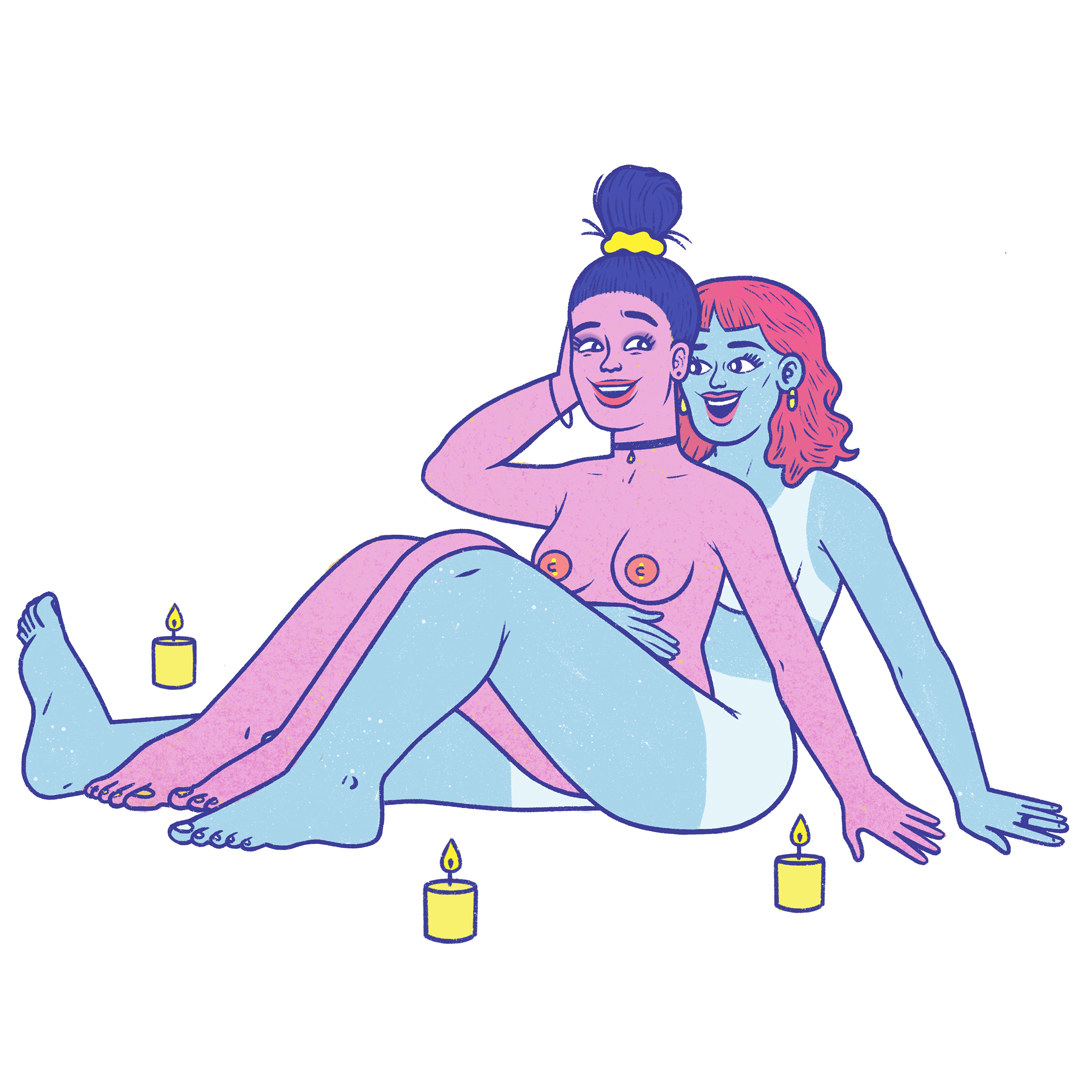 Enjoyment Rating: 9/10 Ease Of Position: 10/10 Overall rating: 9.5/10
Yes, yes, yes! Love this position! It gives perfect access for your partner to touch your body and it just feels so good. Sometimes sex can feel a bit rushed or like it's *just* about the penetration or specific foreplay, but this allowed us to slow down and just be present.
Orgasm is achieved beautifully by yours truly with some scrumptious clit stimulation. Love, love, love.
11.
The G-Whiz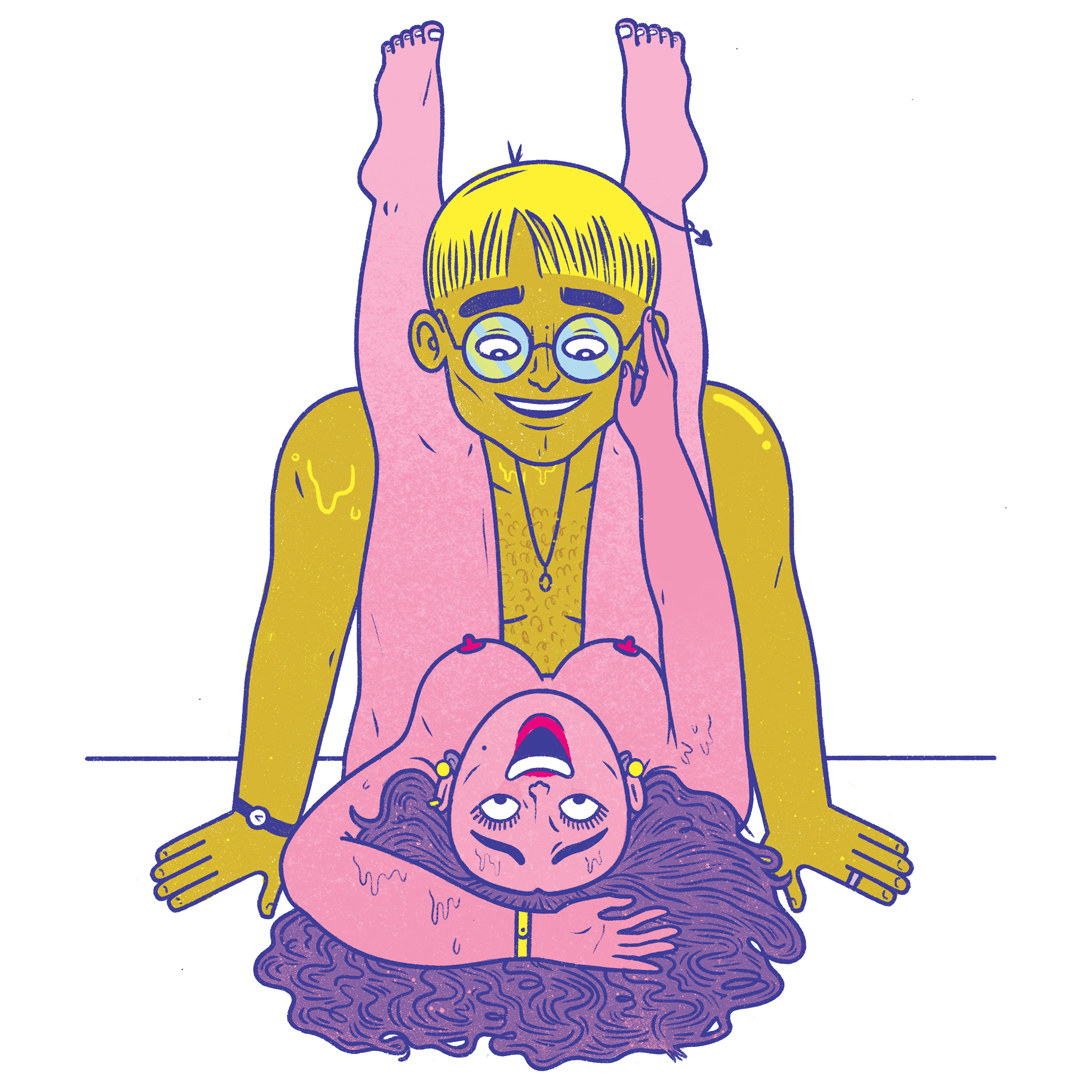 Enjoyment Rating: 10/10 Ease Of Position: 9/10 Overall Rating: 9.5/10
It's like a fancier missionary position and I love it. Bringing your legs up on your partner's shoulder puts you in a position that provides way more G-spot stimulation and they can even play with your parts better, a welcomed activity.
We both managed to orgasm simultaneously with this position, which is always a welcomed end result. It's easy for us to get into, as long as I'm stretched out!
12.
The Om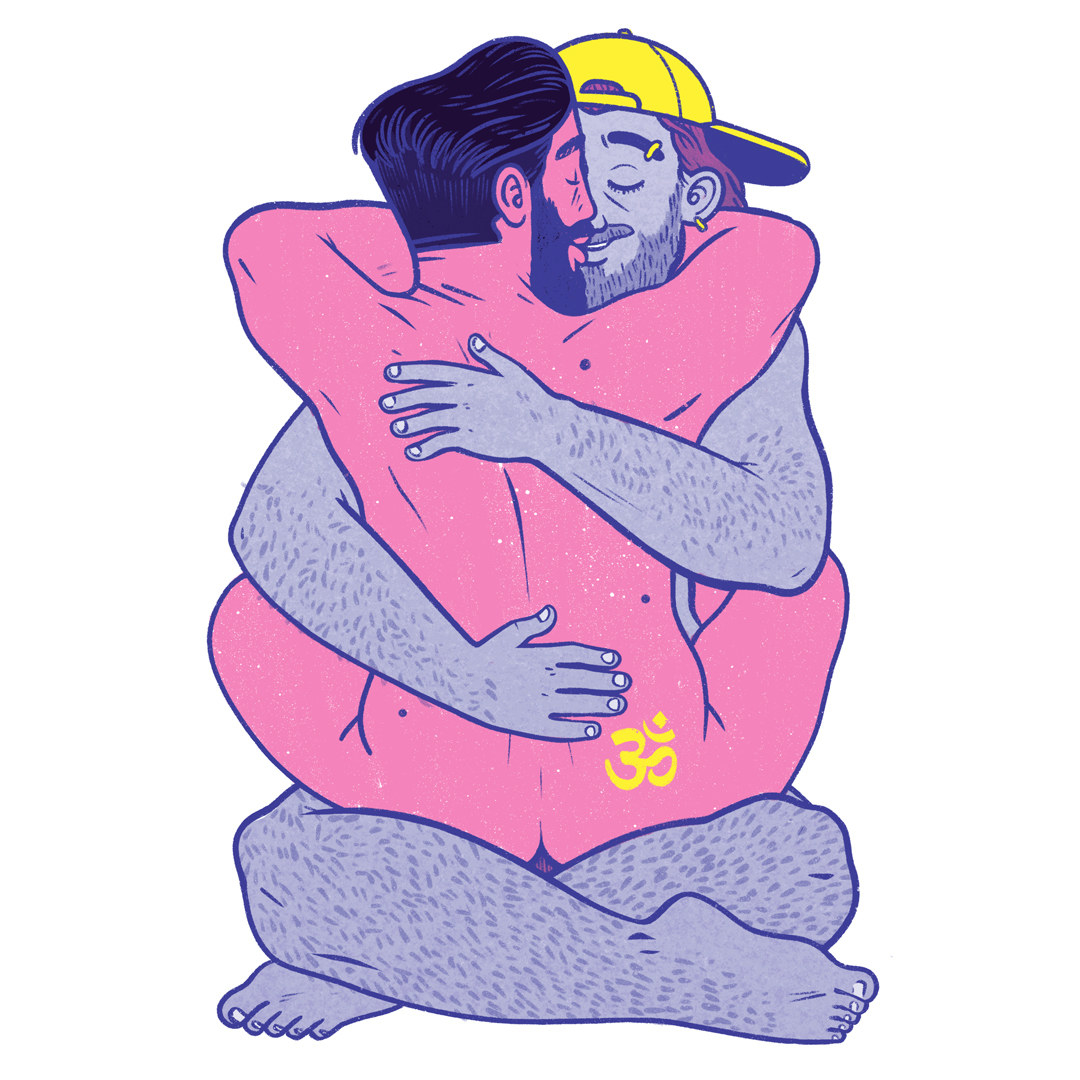 Enjoyment Rating: 10/10 Ease Of Position: 9/10 Overall rating: 9.5/10
I surprisingly really liked this position. It's definitely not meant for thrusting, though. It's more like a tantric position that allows you to get a little bit more intimate with your partner. I felt really close to him with this one, so I'm ranking it high even though it wasn't necessarily about the penetration.
I did achieve orgasm surprisingly but it was mostly because of the gyrating on my clit than from any penetration. My partner did not, but he enjoyed being so close to me.
13.
The Flatiron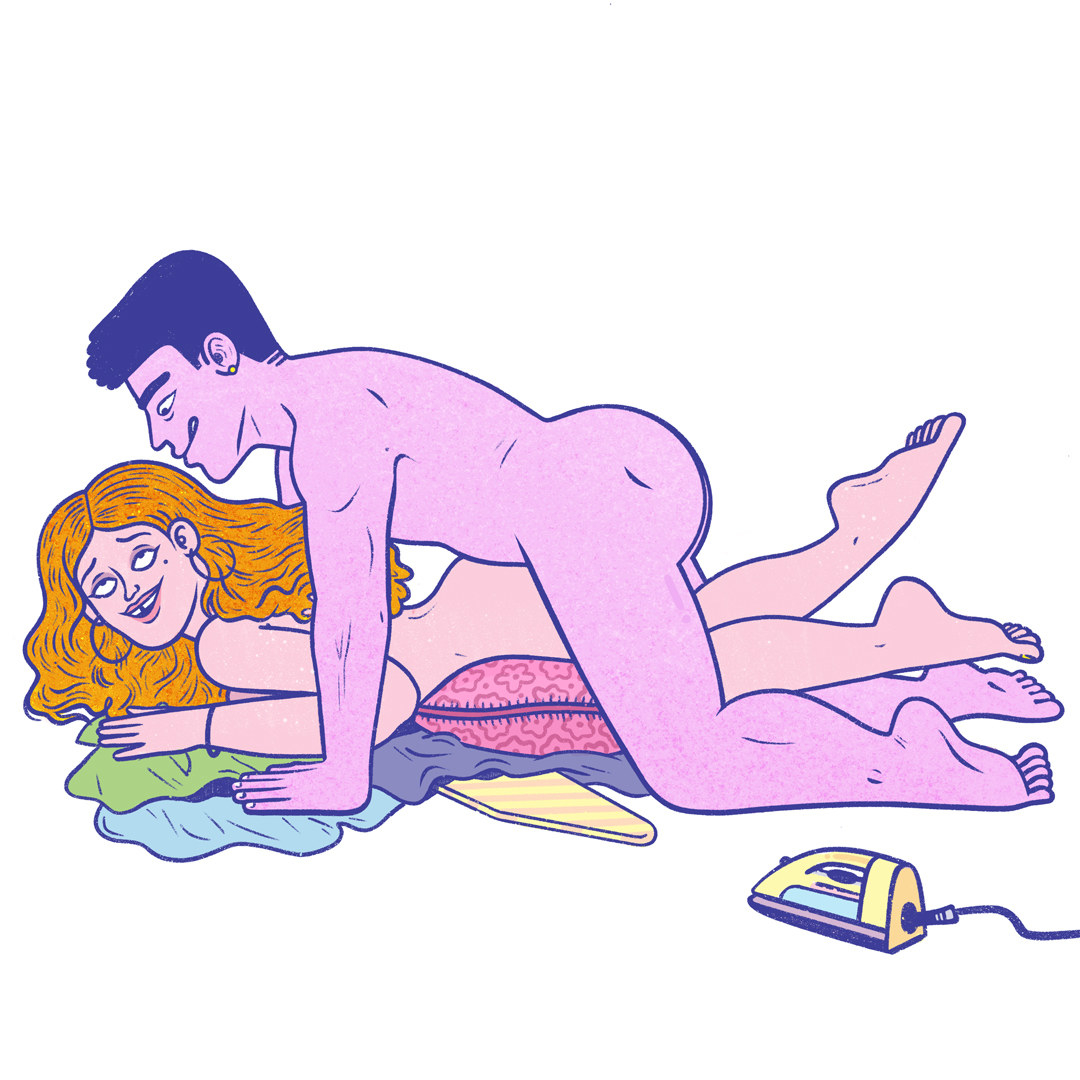 Enjoyment Rating: 10/10 Ease Of Position: 10/10 Overall Rating: 10/10
This is definitely my personal favorite. The position creates a snug fit for your partner's penis or strap-on. Also, you can choose how high or low you want your hips raised. Bonus points if you bounce your booty to help with the thrusting!
This is my partner's favorite way to finish and I don't blame him. He gets a great show of my booty bouncing and it just feels so great. I am also able to achieve orgasm in this position, but not every time as I'm focused on pleasuring him more than myself when we're doing this position.
Overall, we definitely found a few positions to add to our sex life. We had tons of laughs and great times trying out new positions, even if some of them were a little weird.
At least I can say I was a human wheelbarrow once.