We've had a year. We all know this. It's been rough. So when I saw that Mariah Carey was releasing a "Magical Christmas Special", I knew my grinch heart was about to grow.
Did she have to grace us with this masterpiece? Definitely not. Can I die happy now? Yes, absolutely. So let's dive into the creation of the butterfly queen.
It starts off with Tiffany Haddish as the narrator reading a huge book in a super cozy-looking space. Like, I want to live there.
The whole premise is basically that we're all lacking cheer because of the crappy year we've had and Santa is sending Mariah Carey to bring us joy. A solid plot.
Before you know it she's in the air on a sleigh singing Sleigh Ride. She was like "brb gonna go save the world with my angelic voice".
And can we talk about her outfit? SLEIGH girl. SLEIGH.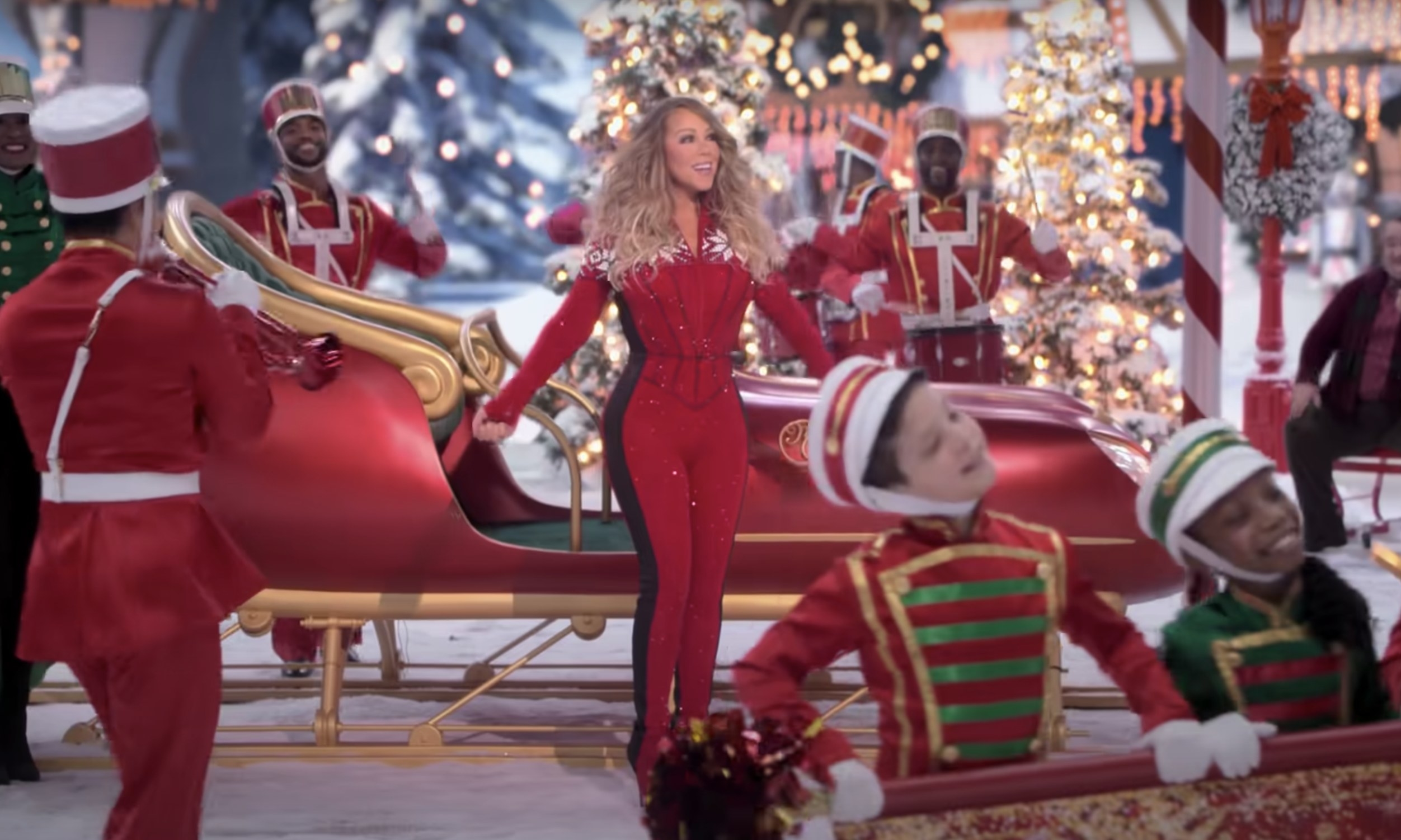 Honestly, all of her outfits in this special are ~stunning~. Did we expect anything less?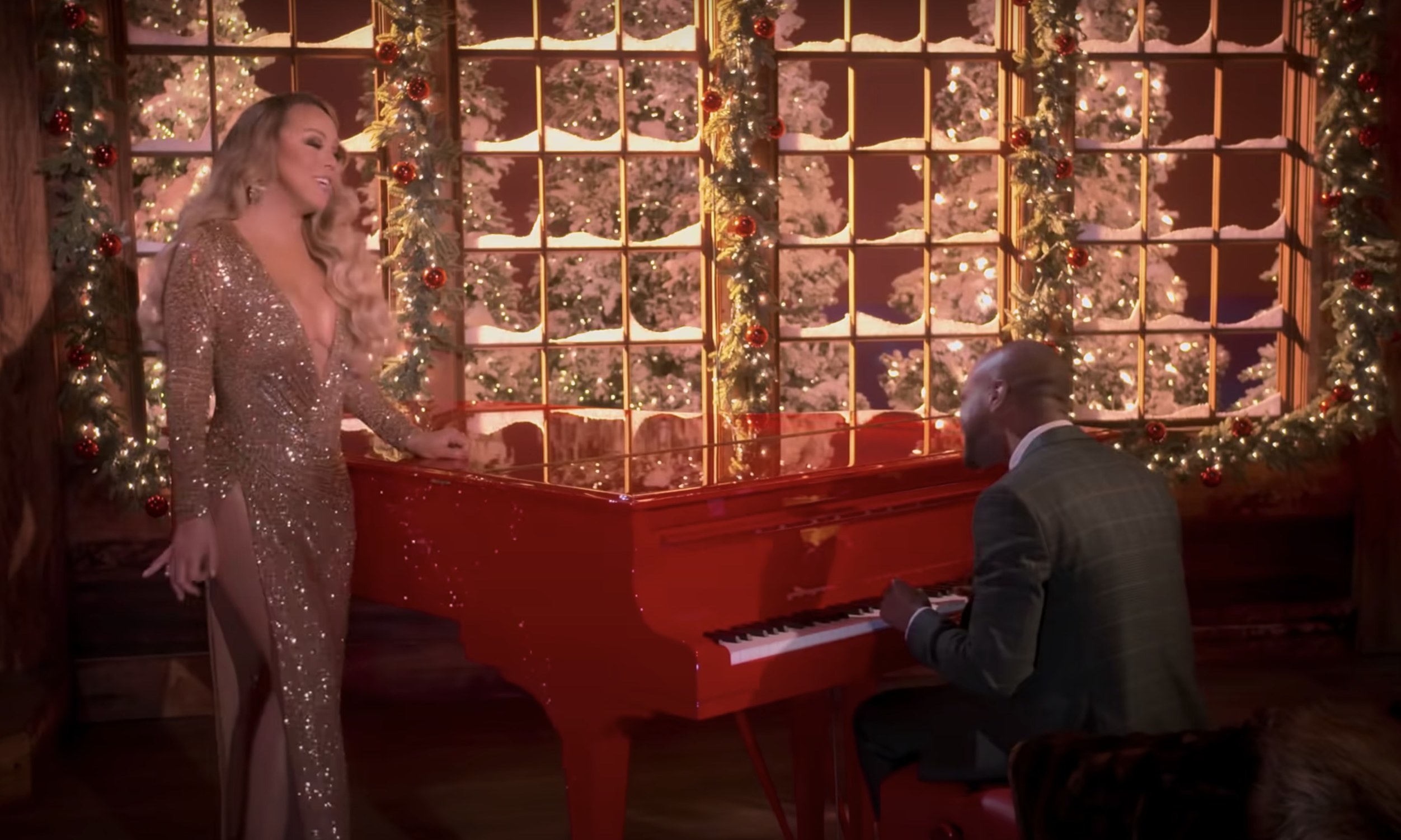 Oh, oh. And just in case she wasn't enough.. we get a lovely little visit from the Charlie Brown fam. Yes, even Snoopy and Woodstock.
However, personally, for me, the best part is the toy factory song. Why? Oh-ho-ho.
Uh hi. A whistle note harmony between my two gals? Yes, please. Thanks.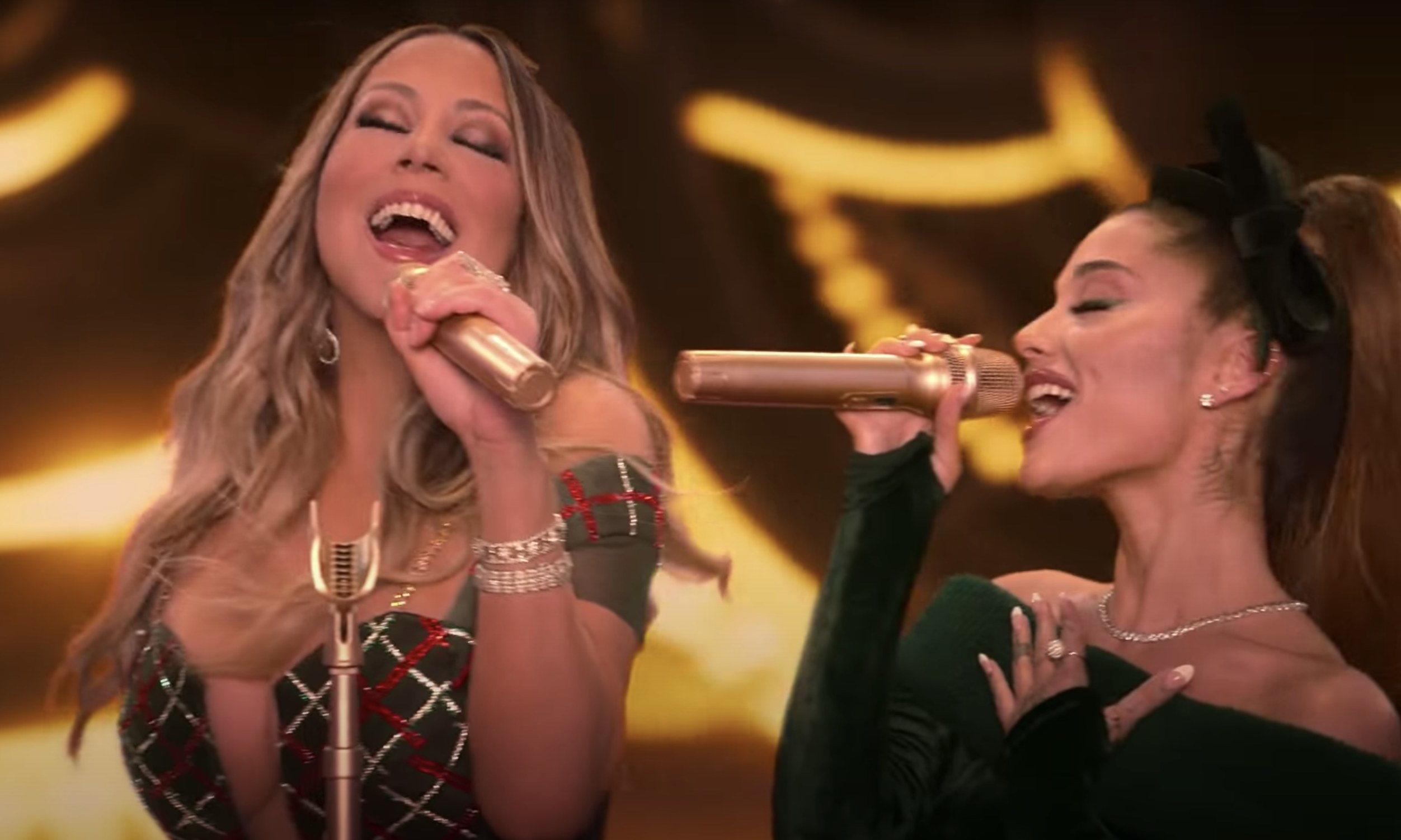 Not to mention that the song is a BOP. I would love to hear it without the elves in the background though.
Oh, but no. She's not done. What does one do after having two other amazing singers perform with you? You get Snoop Dogg and Jermaine to join in another song. As one naturally does.
Next, we get a stunning ballet performance from Misty Copeland. What more can my tiny heart take?!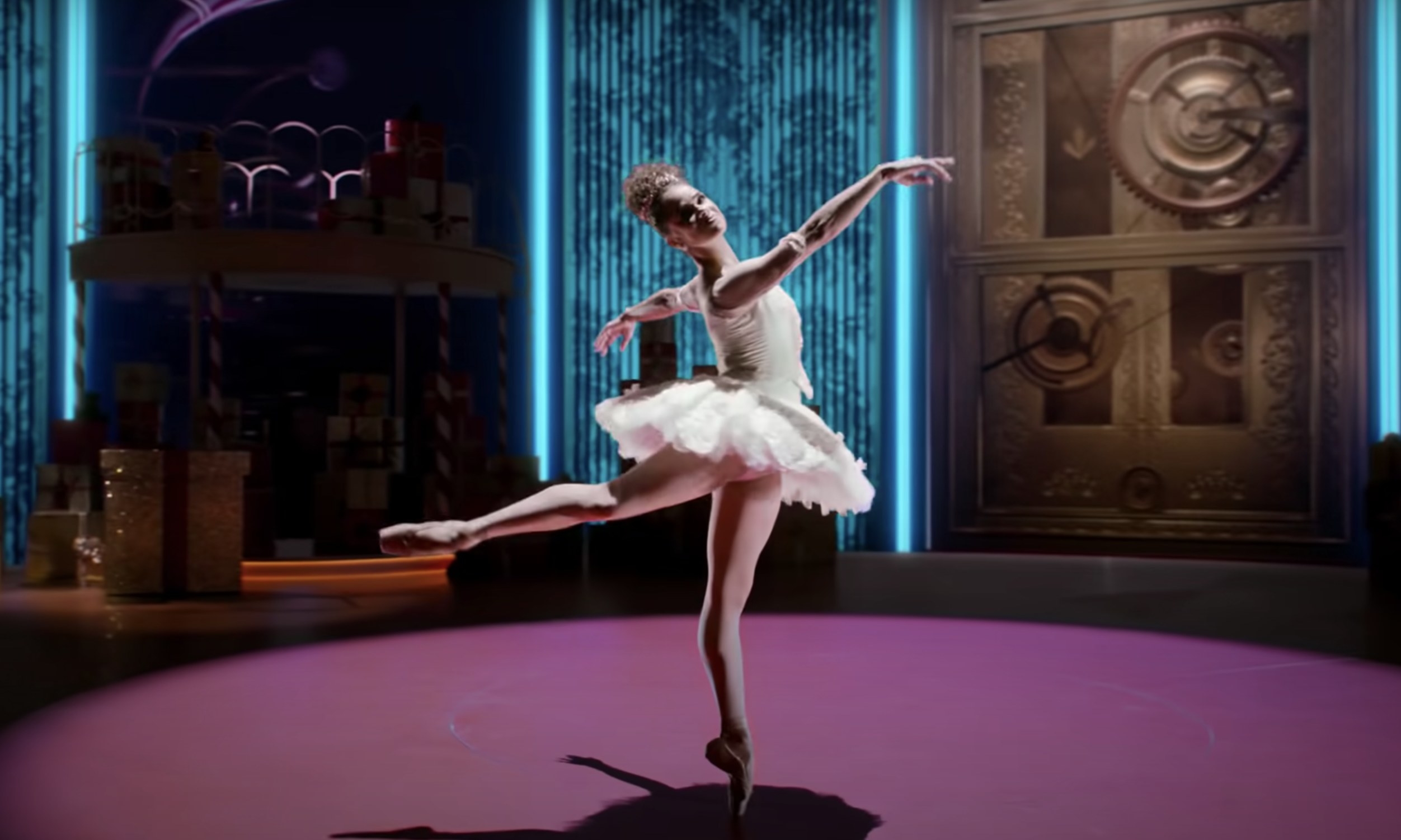 Also, I'm pretty sure it's Mariah Carey doing the whistle notes in this song as well.
Can confirm. It's her.
After your eyeballs have been graced with the beautiful presence of Misty, Mariah sings another song (surprise!) but this time in a magical winter wonderland forest. Bear with me, we're almost done.
"Sometimes when you're lost you can find the most beautiful things." — Mariah Carey, but also me in the cookie aisle of Target.
But oh no. With a surprising turn of events, Mariah (we're on a first-name basis now) wakes up from a snooze, showing it was all just a dream. *sigh*.
BUT THEN IT WASN'T SUDDENLY.
This dress is everything. EVERYTHING. I'd like a replica for my wedding, thanks.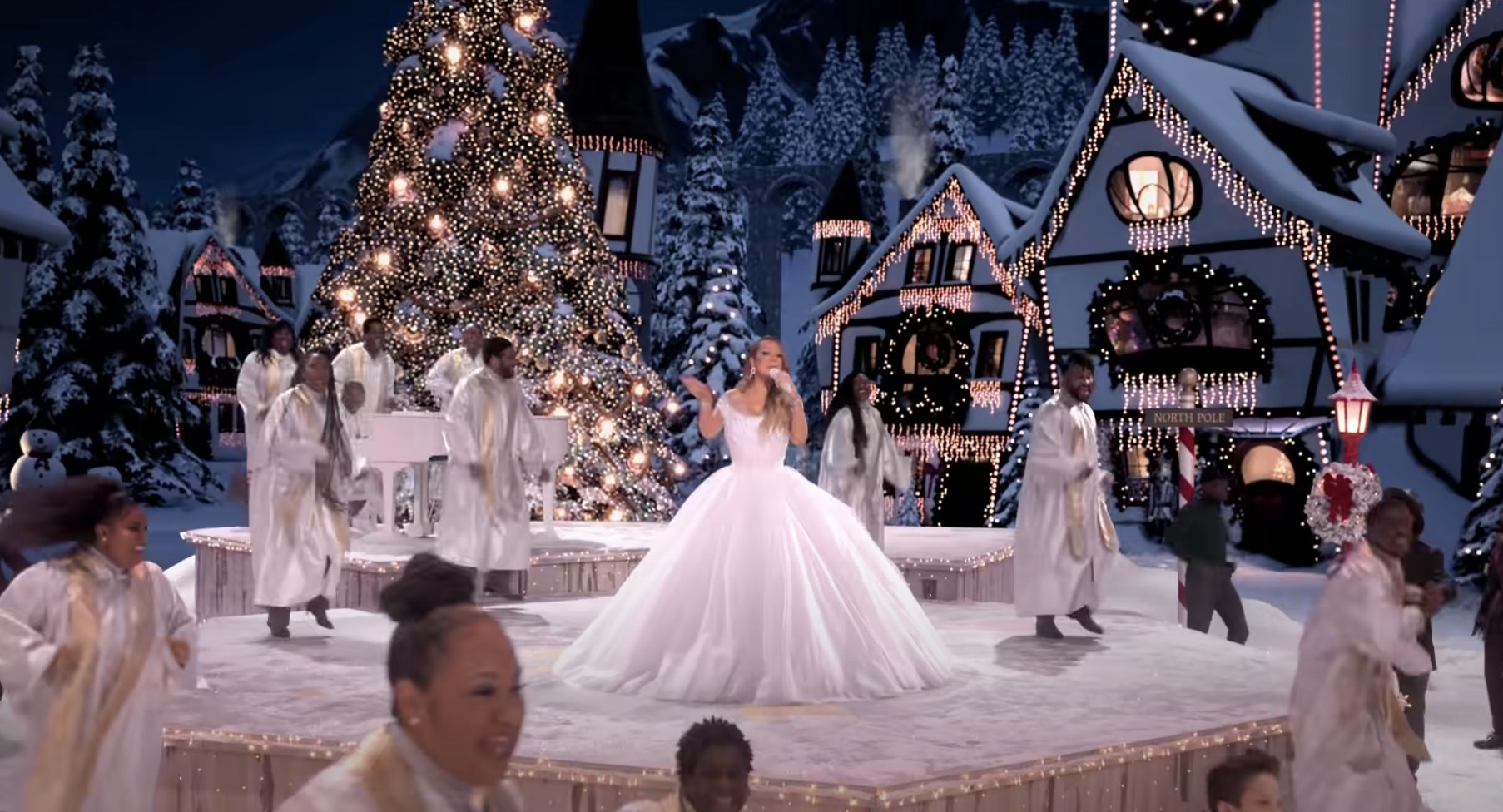 Well, she did it. She saved Christmas. Mariah Carey brought us all the holiday cheer we've been missing.
Don't worry, though. She ends the special with her iconic (what should be a national anthem at this point) Christmas song "All I Want For Christmas Is You."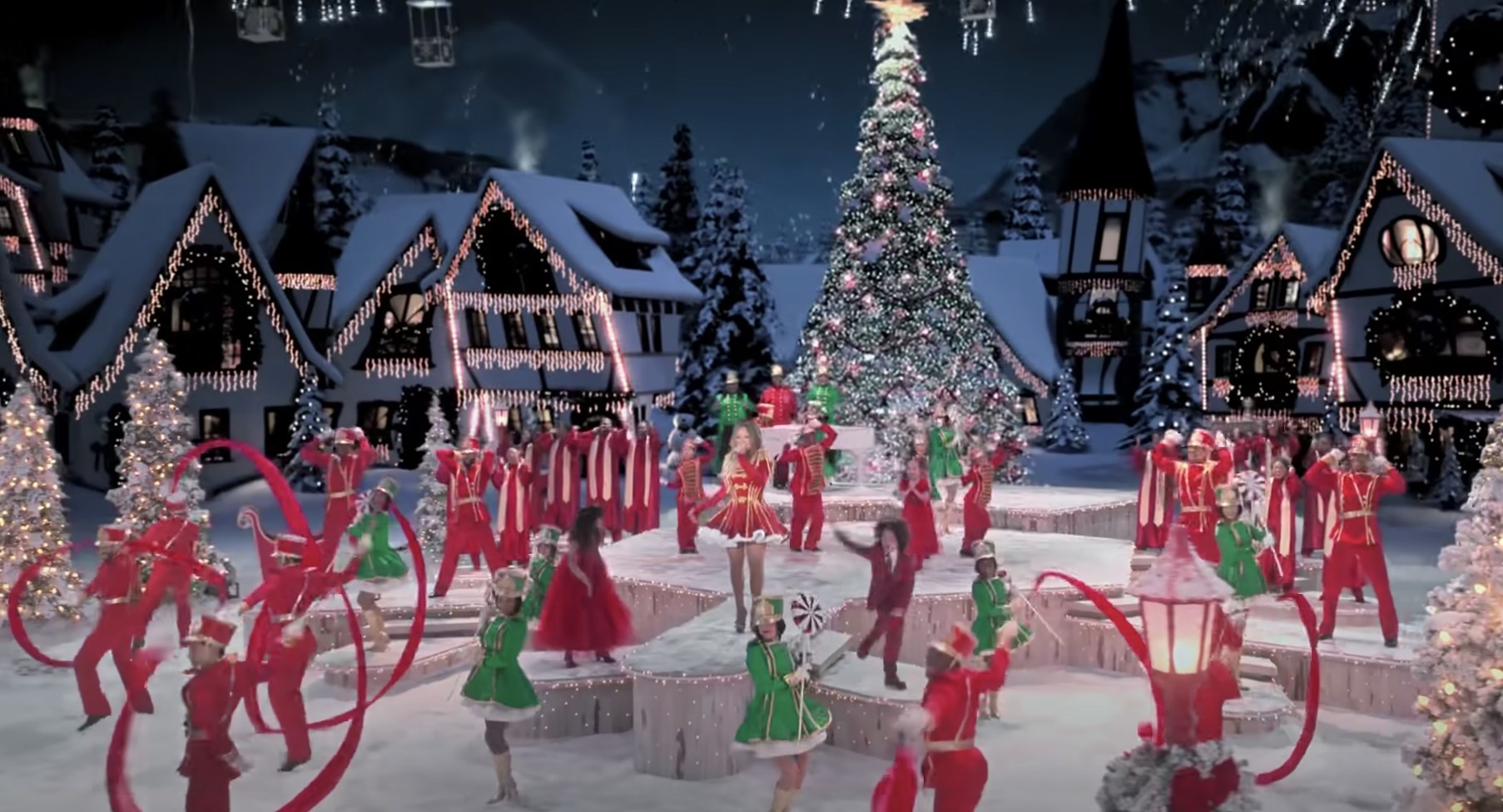 That's it. I can die happy now.
We all can.
What was your favorite part of the special? Let us know in the comments!