Ruby Rose Did Not Apologise To Tony Abbott
"I TAKE BACK NO COMMENTS TONY PLEASE LEAVE AUSTRALIA ABBOTT".
Ruby Rose took to Twitter to clarify her feelings about Australian Prime Minister Tony Abbott, claiming she was misquoted in reports she apologised to him.
Over the weekend, some media outlets reported that Rose has apologised to Abbott, quoting her 60-second interview with Details magazine, where she said that "going head-to-head with the Prime Minister" was her biggest social media gaff.
"I didn't mean to do it and I woke up and it was all over the news and it was like a very big deal - it was all over the papers. I'm sorry. It was about gay rights but it didn't need to get that big."
The social media gaff in question was a quote in an interview with Diva magazine last year, where Rose said, "Don't get me started on gay rights back home! Our Prime Minister is a sexist bigot. So equality is going to take some time."
She also tweeted this in 2013:
Ruby Rose right now: "Sorry, not sorry".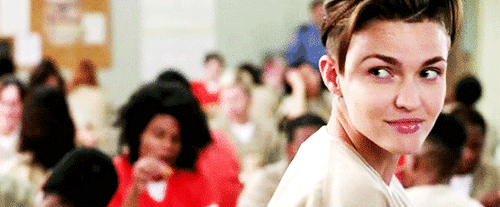 Like BuzzFeed Oz on Facebook: